It's another round for memes. They're an interesting thing aren't they ? I must admit, I'm not really the biggest fan of these as I believe that if you want to say thank you to somebody head on over to their blog and say hi etc… BUT, I don't want to seem ungracious as the awards I have been handed in the last few days came from some very nice people. I mean if Miss Universe can accept her crown I suppose I could too…without the swimsuit competition that is! So I will be fair and pass this on because the people who took the time to award this deserve that back, at least.
Firstly, the lovely and talented Marianna handed me a Big E! For Excellent. Just wanted to say thank you to her. My manager will be in contact shortly. Secondly, The lovely chica Nuria, who hails from the very vibrant city of Barcelona and Helen from the Uk, have handed me the "Arte Y Pico" Award. It honours fellow bloggers for their creativity and their contribution to the food blogging community. Nuria and Helen, I really want to say "THANK YOU" out loud so the whole blogosphere can hear me! I really do appreciate it and the fact that you thought of me.
Now comes the hard part. I wont pass on the E! award because everyone I know has one already. That solves that. The "Arte Y Pico" award should really be given to ALL food bloggers. Yes I know that sounds cliched like in a "I wish world peace to all nations" kinda way, but I really mean it. Food blogging is a serious business these days. It can take a lot out of you. WE WORK HARD! There's cooking, photographing and lots of recipe writing involved. We should all be awarded for our skills and talent. But I digress. This award asks me to pass it on to 5 other people. There are a whole heap of rules associated with it. I've taken these from Nuria's bog and pasted them here.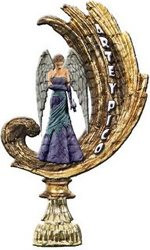 1)You pick 5 blogs that you consider deserve this award with their creativity, design, interesting material, and also contribute to the blogger community, no matter what language.
2) Each award has to have the name of the author and also a link to his or her blog to be visited by everyone.
3) Each award-winning, has to show the award and put the name and link to the blog that has given her or him the ward itself.
4) Award-winning and the one who has given the prize have to show the link of "Arte y pico"blog , so everyone will know the origin of this award.
5) To show these rules.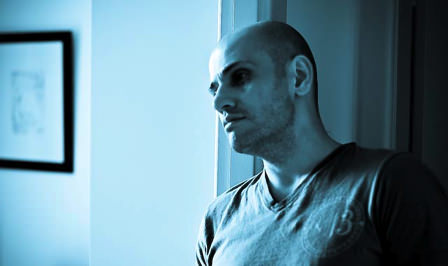 Here's me contemplating who to give the award to….
Without further ado, I will pass this on to the following recipients. You can pass this on if you wish or not. It's entirely up to you…No pressure! If you've already ben handed this, no worries. Just do as you wish!
Peter from Kalofagas. This man is better than any Greek cookbook I have ever laid eyes on! You will find it all at his blog. He's been doing a great job educating a lot of people about Greek culture and about food in his very unique way. Γεια σου Παντελη!
Laurie from Mediterranean Cooking in Alaska. Laurie is the "Superwoman" of ingredients. She highlights recipes in a way that wants me to read more. Her use of varied ingredients and the things she creates in her kitchen are outstanding. I follow her CSA box arrivals religiously and I look forward to see what she will do next. I ALWAYS learn something from her.
Ben from What's Cooking. The Mexican Powerhouse of the blogosphere! This chico takes a poblano and makes a masterpiece out of it. His blog is a wealth of information. He has sections dedicated to "health", "Ingredient of the week", and my favourite "What's Cooking World?" where guest bloggers highlight dishes from their region. Seriously, his blog is better than any glamorous cooking magazine. Check it out!
Emiline from Visions Of Sugar Plum. Emiline is the baking Maestro. Cookies, sweets, slices and pies. She has it all. Her creations are masterpieces and really, who needs Martha Stewart when you have her showcasing her baking skills! Her take on the hospitality industry is hilarious…she has some very entertaining stories. I encourage you to read her blog….but be warned. You might get very hungry!
Maraianna from Swirl and Scramble. This woman's passion for food is a 10 on the Richter scale. She LOVES food and her recipes showcase fresh ingredients in a unique way. She travels the globe taking very artistic photographs of food (of course!), people and urban culture.
There you go! All done. I've got some olive flatbreads that I need to take out of the oven…