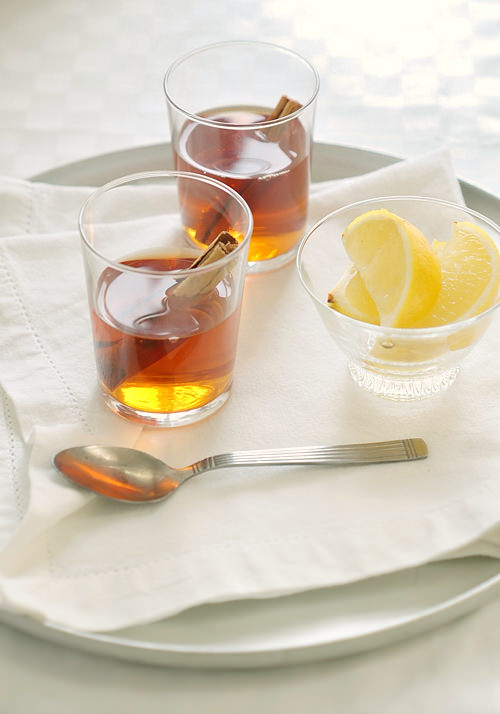 "Baby its cold ouside"…"raindrops keep falling on my head"…you get the idea!  Its freezing outside and those of us that are folically challenged can really feel the cold. In order to keep warm and toasty I've been making my new favourite beverage.  Cinnamon tea.  A lot of people share a love/hate relationship with cinnamon.  How could you possibly not like it?  It's spicy, warm and the aroma is to die for.  It's fantastic in desserts and widely used in Middle Eastern and Indian cooking.  Personally, I love it.  Here's my take on using it in a drink.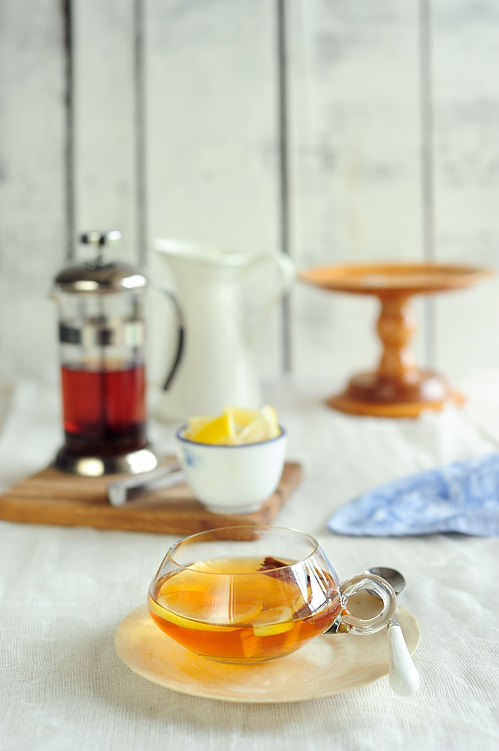 RECIPE FOR CINNAMON TEA
2 cups of water
3-4 cinnamon sticks
teabags
sugar
lemon (optional)
In a teapot or saucepan, combine the cinnamon sticks and water. Bring to a boil and simmer for 12-15 minutes. Bring back to a boil and pour into cups with a teabag.   I like mine sweet so I add two teaspons of sugar (I know..my bad!).  Also you may prefer your tea really strong.  In that case use 2 teabags.  Lemon is entirely optional.
Sip, savour, lick lips and enjoy!