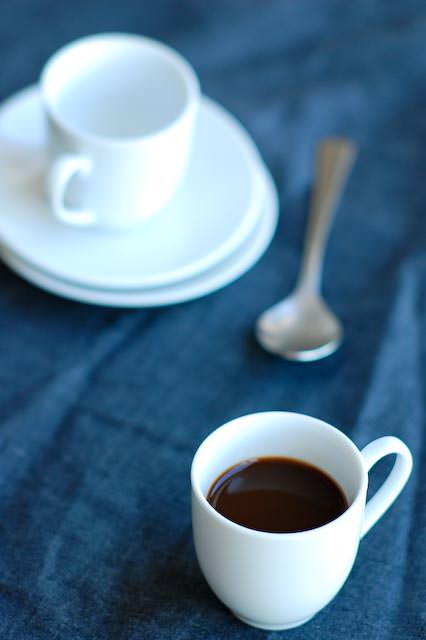 This is going to be a "mish mash" of a post.  I have a few people to thank and answer a meme (sort of!).  So, sit back, relax and have a "cuppa" with me.  Speaking of, I find I'm drinking way too much coffee these days.  I really can't help it.  I never start my day without a few of these.  There's something magical about the aroma as I wait for the coffee to boil using the "cafetera".  Mmmm…I just probably need to cut down during the day.  I also drink Greek coffee but I will never make it at home…it really is an acquired taste.  When I'm visiting the "relies" (Aussie slang for relatives) I never turn it down.  I'm always polite…no need to offend a Greek auntie or there will be consequences!  In Greece I always order a "frappe"…Greece's version of the iced coffee.  It's really addictive and quite potent and the best place to enjoy it is in a noisy cafe.  Just don't start talking politics as you may be there for a while!
When I visit the US I often have "issues" with the coffee served there.  It has goten better over the years but I certainly won't be ordering one of those multi titled coffees.  As I regularly visit San Francisco, I've managed to locate a couple of decent places serving up a good espresso.  I love San Francisco and I'll be highlighting some pictures from my recent travels there soon.
I also wanted to thank Susan from Food Blogga for giving me an "Excellent Blog" award.  Thanks again for thinking of me and offering all those lovely praises.  Also I wanted to say thank you to Ben from Whats Cooking.  Ben provided invaluable support to me recently when I moved to WordPress.  He explained certain things that I couldn't grasp and sent me numerous emails to help me out.  Muchas gracias amigo Ben!
Now..time for a meme.  I have been tagged by Elly from Elly says opa! to participate in the musical meme thats doing the current rounds.  Ok…I know this might sound like a cop out but there are too many songs for me to list.  My tatses are quite eclectic and I sometimes go through periods where I don't listen to anything in particular for a few weeks.  But I won't leave it at that. I'll  do something musical.  I want to leave you with a recent clip from "Australia's got Talent".  I'm sure the Greeks and most certainly the Greek-Australians will see the humour in this.  It's very clever.  I hope you enjoy it…the "zorba" is a classic and it's always played on my iPod. (ignore the first 10 secs…)
[youtube:http://youtube.com/watch?v=SzhZr-uKTlc]
I'm submitting my coffe picture to this month's "CLICK" event, titled Tea and Coffee.