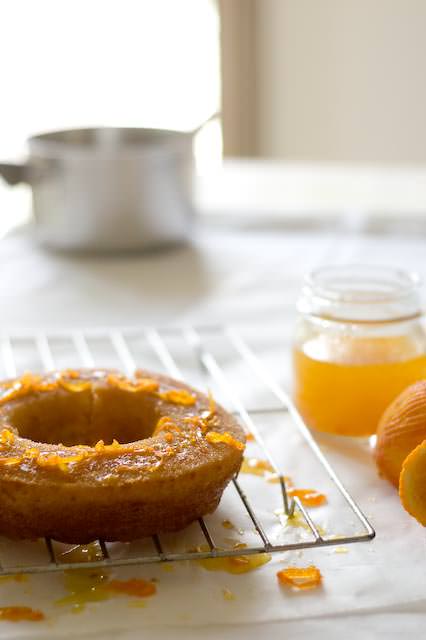 Aaaah!  I gave in!  After eating enough tangelos to last me a life time, I still had many leftover.  There they were, on the counter, staring at me in their big brown bowl.   I didn't want to complicate things very much and I honestly thought about making a jam or a marmalade with the tangelos, but I just couldn't muster the energy to sterilise jars etc…  So I cheated by using a good old fashioned tea cake recipe and drizzling it with a warm sticky syrup.  This was a great afternoon tea treat and could quite easily be served as a dessert.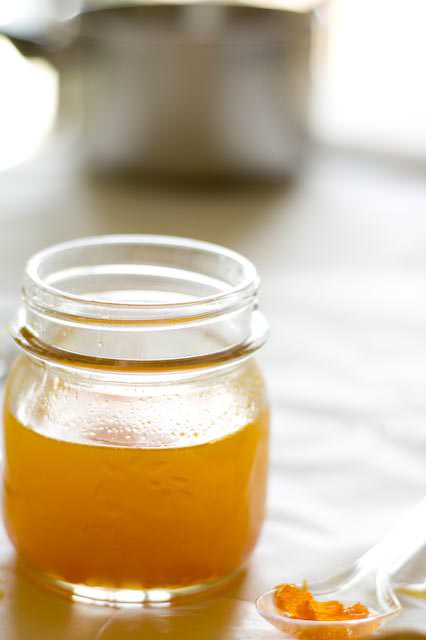 Oh my! The syrup was addictive!  I had a fair bit leftover (are we spotting a trend?) and I mixed it with a sparkling mineral water.  Nice and refreshing.  I think I would have enjoyed it more if the weather was warmer…not long to go now!
TEA CAKE RECIPE with a "STICKY" TANGELO SYRUP
The tea cake recipe is an old recipe I had lying around from my high school years. (Hilarious isn't it?)  It was something I learned in Home Economics class and it never fails.  The ingredients are easy and you most probably have them in your pantry.  The good thing is, is that you can vary the toppings.  A good old Australian tea cake has melted butter brushed over it and dusted with a cinnamon sugar…but I digress.
125 gr of softened butter
2 eggs
1 tbsp of good quality vanilla exract
3/4 cup of self raising flour
3/4 cup of caster sugar
1/2 cup of milk
Preheat your oven to 180 deg C
Using a mix master or a hand mixer beat the butter and sugar until the mixture becomes pale
Add the vanilla
Add the milk
Add the eggs one by one making sure they blend well.
Slowly incorporate the flour and beat it all up for about 5 mins
Pour the mixture into a 18-20cm pre geased round cake tin or a ring tin.
Cook for about 40-45 mins or until the cake has risen and is golden brown.
Allow the cake to cool and then turn it out wire rack.  Aloow it to rest for another 5 mins.
Pour the warm sticky tangelo syrup over the cake aloowing it to seep through the warm cake.
Serve with a cuppa or if you're serving it as dessert add some thick cream on the side!
For the tangelo syrup:
Juice and zest of two tangelos
200 ml of water
1 and 1/4 cups of caster sugar
Place all the ingredients in a sauce pan over a medium heat.  Allow them to come to a boil and then turn up your temperature really high.  Be careful as the syrup may start to splatter everywhere.  Stir it constantly and look for the syrup to reduce by about half.  Remove from the heat and allow it to cool slightly.  It should thicken and settle once it has been removed from the heat.