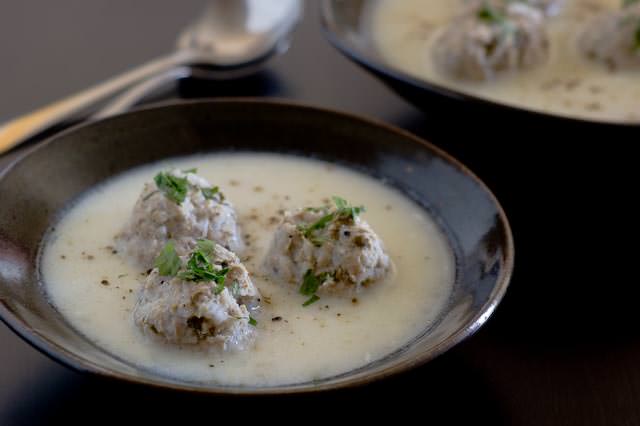 Don't let the title of this post confuse you! "Giouvarlakia" is the name of the famous Greek soup made with meatballs and finished off with lemony egg mixture known as "avgolemono". It's hearty, delicious and very addictive. I made a pot and ate half in the one sitting. All you need is some crusty sourdough bread to go along with the meatball soup and you're set! I ate this quite a bit in my childhood and I still love it as an adult. It's perfect to indulge in with the current cold evening weather we are experiencing here.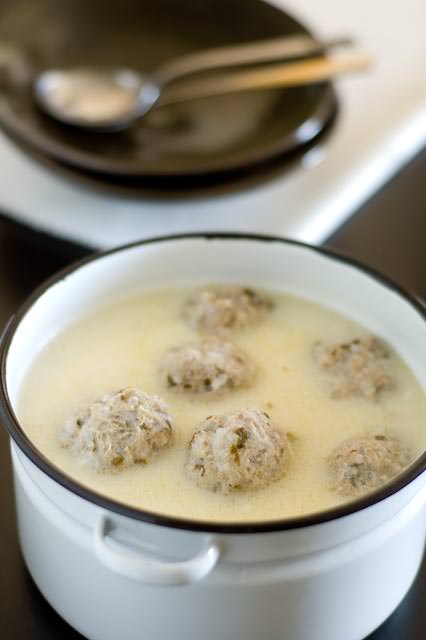 These meatballs use rice instead of breadcrumbs and the rice expands as they simmer. I used a combination of pork and veal but usually I just use beef mince. I flavoured them with parsley, a little dill and some chopped onion. It's not a complicated recipe and I will provide you with a basic one to follow.
RECIPE FOR "GIOUVARLAKIA" or GREEK MEATBALL SOUP
500 gr of minced beef
1 diced onion
1 good handful of chopped parsley
1 tbsp of chopped dill
1 egg
1/4 cup of long grain rice
a splash of olive oil
salt and pepper to taste
Mix all the ingredients together thoroughly and form into meatballs. For 500 gr of meat I made about 24.
Roll each meatball in some plain flour before placing into a pot of boiling water. I find rolling the meatballs in the flour allows them to remain firm and not fall apart during cooking.
Let the soup come to a boil and then lower the heat and let it simmer for 45 mins.
The final touch is to add the avgolemono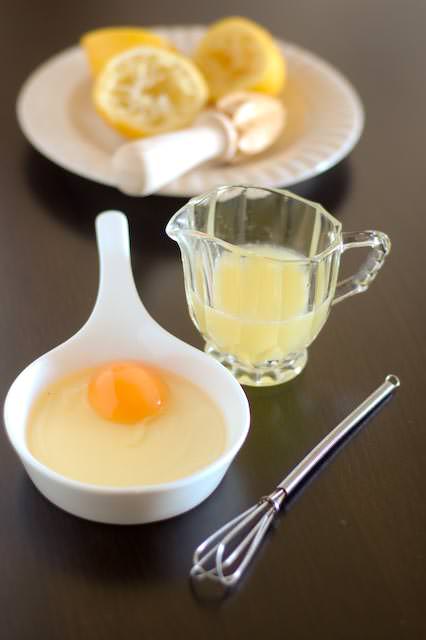 The avgolemono acts as a sort of thickening agent and finishes the soup off and gives it that extra lift. Be wary about how much lemon you add because it can get quite tangy. We don't want to over do it! For this amount of soup I used 1 egg and the juice of a half large lemon. The trick is to beat the egg, add the lemon juice and then add 2 ladles of the cooked stock to this mixture. You need to continue beating this mixture so the eggs don't scramble! We're looking at tempering the eggs, so be careful. Once this has been done add it to the meatball soup, give everything a good stir and "shake it all about". Let it rest for a few mins and serve with some sprinkled parsley as a garnish and some crusty sourdough bread to mop up all the delicious sauce.