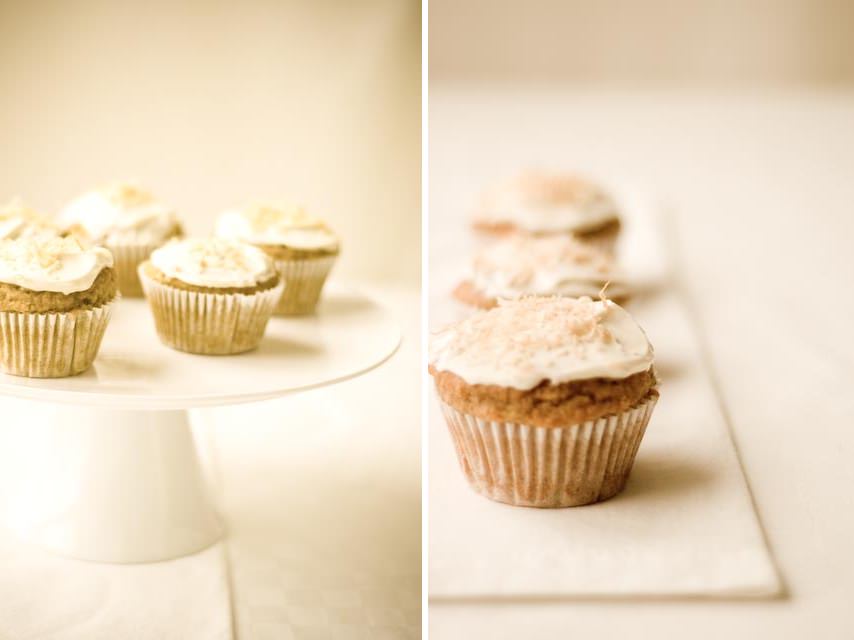 I don't do much baking.  I sometimes make cakes and sweets and end up usually distributing them to the neighbours and friends!  I think I have more of a "savoury tooth" than a sweet one.  But once in a while I get the urge and off I go.  So with a few left over and very dark bananas I made some muffins the other day.  I know there's probably a million recipes for muffins floating around the net but what makes these stand out is the thick Greek yogurt topping.  I've finally managed to find a decent strained variety and I enhanced it with a little vanilla extract and some icing sugar.  The final little decadent touch was to toast some grated coconut in a hot oven and sprinkle it on top.  Perfect for breakfast or with your morning coffee.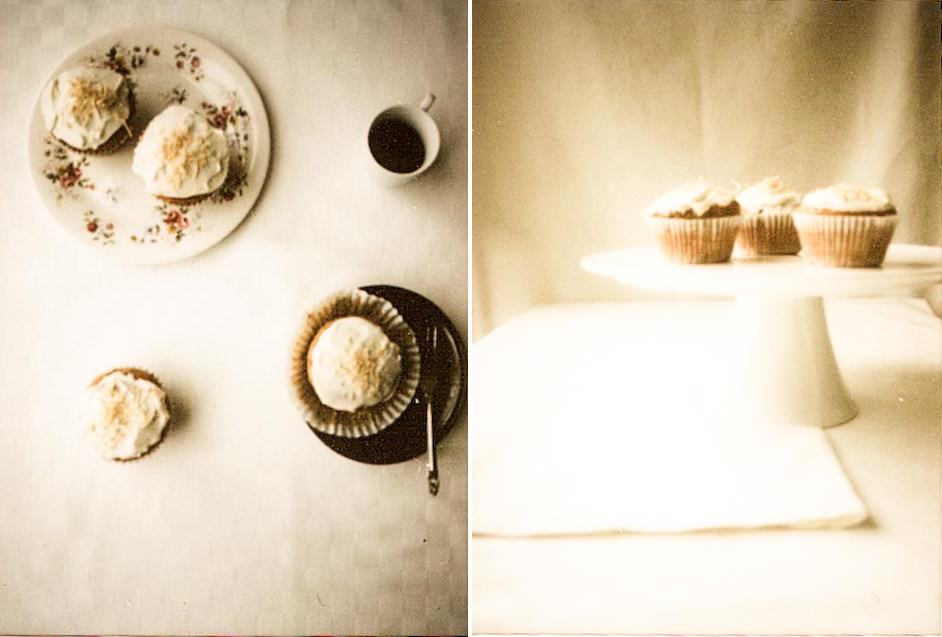 RECIPE FOR BANANA MUFFINS
Dry Ingredients
100g of self raising flour
100g of wholemeal self raising flour
100g of soft brown sugar
1 tsp of baking powder
1 tsp of ground cinnamon
Wet Ingredients
3 very ripe/black bananas mashed thoroughly
1/2 a cup of olive oil
1 egg
1 cup of milk
GREEK YOGURT TOPPING
100 g of good quality strained Greek yogurt
a good splash of vanilla extract
1/2 a cup of icing sugar
Mix all the dry ingredients together creating a well in the centre.
Mix all the wet ingredients thoroughly, whisking with a fork.
Add the wet to the dry and MIX UNTIL JUST COMBINED.
Line a 12 cup muffin pan with some paper liners and scoop in the mixture making sure to leave a bit of room on the top for them to rise.
Bake in a pre heated 180 deg C oven for about 20 mins.
Muffins are ready when a skewer inserted in the centre comes out clean.
Remove from oven and let them cool in the tin for 5 mins.  Remove and let them cool completely on a wire rack.
To make the yogurt topping whisk in the icing sugar with the vanilla until it becomes a little thick.  Place in the fridge as it will be easier to spread later.
Once the muffins have cooled spread with topping and top with shredded toasted coconut.