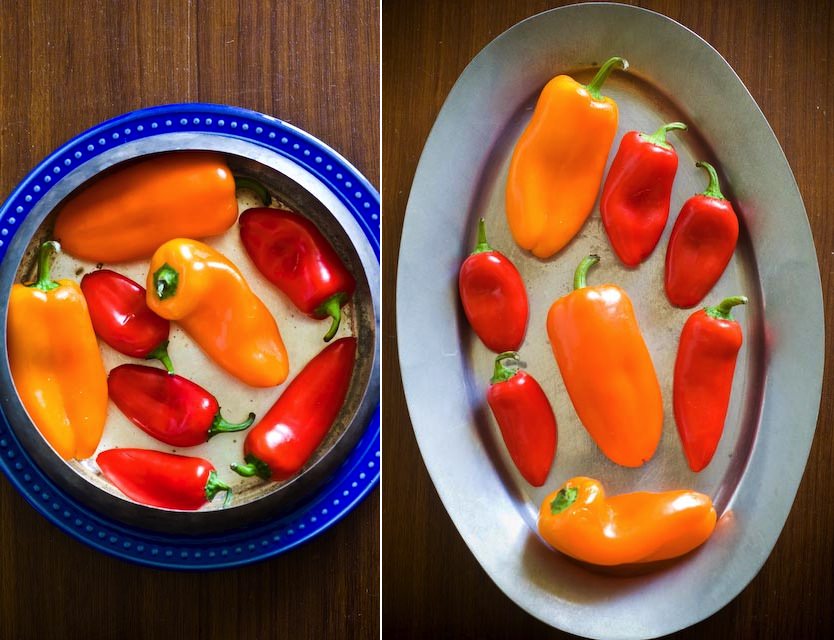 Look at those glorious colours on those peppers!  They scream out "summer is here!".  As soon as I smell the chargrilled flesh of these peppers, I picture myself on an idyllic Greek isle sipping a crisp white and enjoying these as part of a meze platter.  But for the time being I'll have to do with inner city Sydney as my location.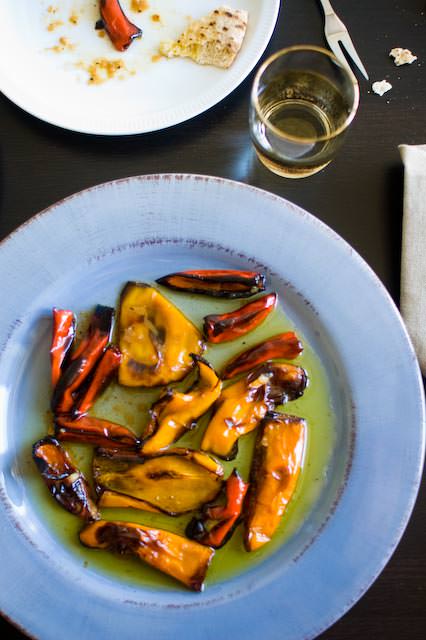 As you can see I enjoy chargrilled peppers "doused" with copious amounts of extra virgin olive oil.  It's the only way to enjoy them as far as I'm concerned.  Make sure you have plenty of pita bread to mop up the smoked, oily chargrilled goodness.  I usually add some slivers of garlic and a few splashes of red wine vinegar to the mix but I was so hungry I couldn't wait.  Cook, shoot and eat! This dish is also "dental" friendly so it works for my mouth at the moment!…(that's the last time I mention that!)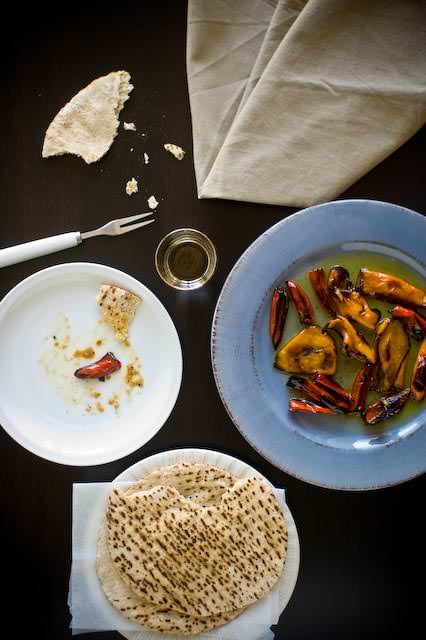 You can serve them as part of an summer antipasto platter or store them with the oil in a container and use them in other dishes.  I love adding them to sandwiches or home made pizza.  If you have a bbq, heat it up and get grilling!  However, if you find yourself in a little apartment, heat up your cast iron grill pan, switch on the fans and hope that the fire brigade doesn't turn up!  Once you've blistered the skin on these beauties you pretty much know they're ready.  I opted not to remove their skins because they were so small but if you're a purist place the chargrilled peppers in a brown paper bag and let the steam created soften their skin and peel it off.  Drizzle with oil, your favourite herbs and spices and gobble them up!  Yes they're that good!