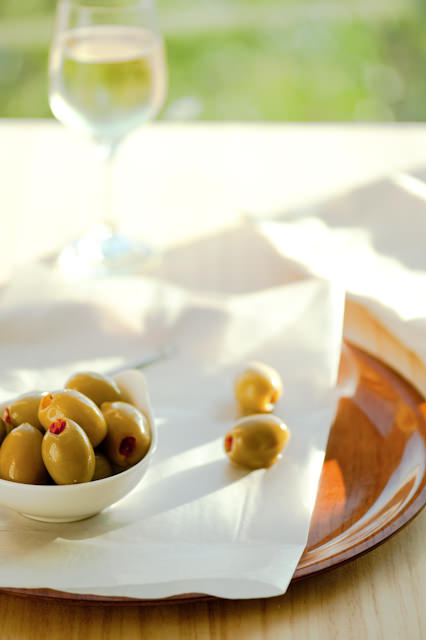 It's been nice and warm here in Sydney.  I braved the crazy Christmas crowds yesterday and managed to get the last of my shopping out of the way.  I know it's a little hard for some people to comprehend but Christmas is a hot time of the year for us!  Santa delivers his presents on a surf board at Bondi Beach…it's true I tell ya!
Anyway, I've really been relaxing and indulging in simple meals.  Grazing on a few olives with a glass of wine…that kind of thing.  Nothing too indulgent considering how eating can easily get out of control at this time of the year.
I spotted some cooked prawns at the markets recently and I had a brainwave to bring the 70's back!  I really wanted to make that classic prawn cocktail.  (or shrimp cocktail as our Northern American neighbours say).  I remember seeing this on TV when I was younger and thought it was so "sophisticated"  and "posh".  Maybe it was, back then!
The internet is a minefield of recipes for this beauty.  I saw everything from avocadoes to rice in my research.  I wanted to "freshen" it up a little by keeping it very simple.  I suppose it really isn't the real deal and it's more like a salad in the end but hey if you must smother it in something at least make it good quality.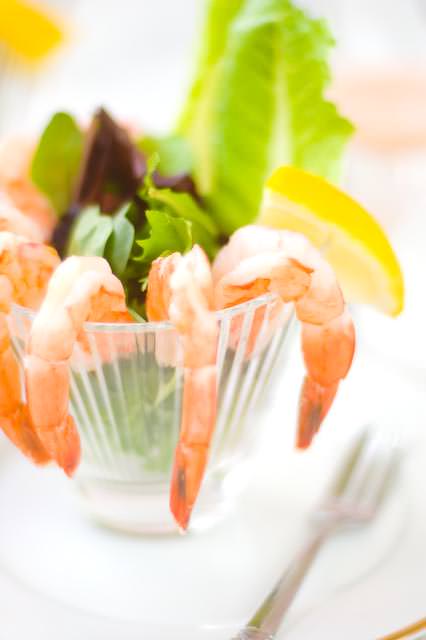 If you have some nice pretty glasses lying around use those as a starting point.  I had these very chic, antique cocktail glasses that I found at the flea markets.  The glass is usually filled with shredded iceburg lettuce but I opted to use some baby mesclun leaves with the addition of some cos lettuce leaves.
I personally believe the key to making this a success is to ensure your leaves are crisp and fresh.  Wash them, dry them (a salad spinner is great for these situations) chill them in the fridge and then use them just before you serve it up.  I simply draped the cleaned and deveined prawns over the side of the glass, filled it with salad leaves and dressed it in a mixture of olive oil, lemon juice and freshly ground pepper.  Add a wedge of lemon to the side for a real classy touch!
If you insist on making that dreaded seafood sauce (which I did for a very annoying friend) just blend a good quality aioli with a dash of tabasco, a dollop of organic ketchup and a good aqueeze of lemon juice.  And pretend it's 1975…