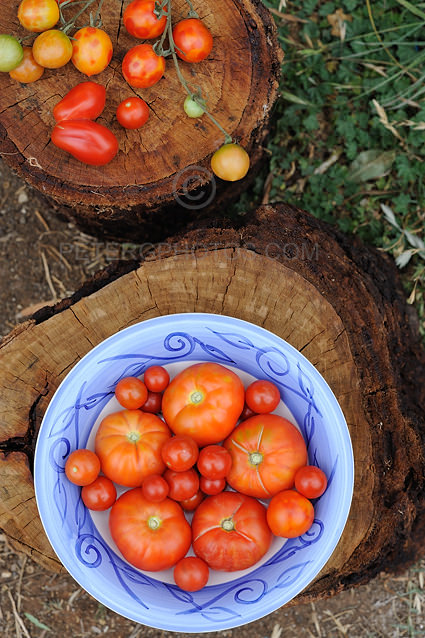 Before I continue with today's post, I just wanted to say Thanks to the Times for choosing my food blog as one of the Top 50 in the world!  It came as a big surprise when I woke up yesterday morning (I always seem to be asleep during these things!).  Thank you to everyone who emailed and "tweetered" me and sent words of congratulations!  I feel really honored especially considering who I was placed with!
I was visiting family in Melbourne last week and have been really busy.  So this is probably another mish mash of  a post.  I know I always seem to be obsessed with tomatoes but I can't help it.  Especially during the summer months.  They're ripe, sweet and bursting with color.  Remember my brother who had the earth oven?  When I stayed with him for a few days I got to peek in his very bountiful garden.  Man how I envy people who can just walk into their backyards and pick fresh fruit and veg from their gardens!  I sampled all his tomato varieties.  We had them in a fresh sauce over pasta, in salads and even some of his home made ketchup!  Delicious!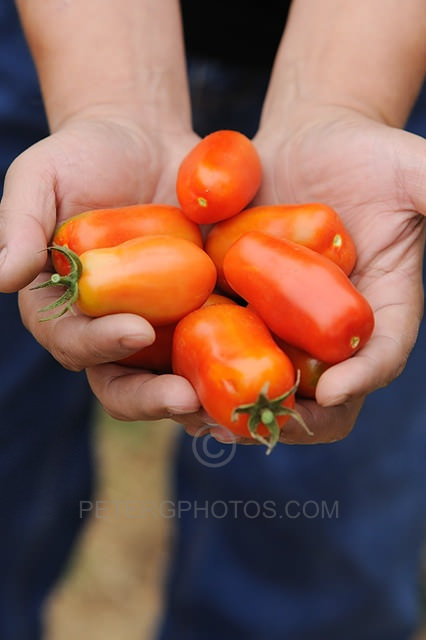 When I got back to Sydney I still had tomatoes on the brain!  The next day I went shopping and I noticed a very unusual type of tomato at the supermarket.   It was called a "Kumato"…it was dark, mysterious and quite sexy!    I had to get them!  I was curious about their taste and the best way to use them.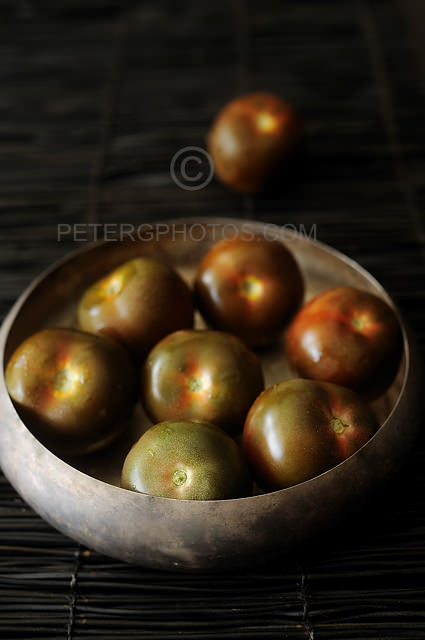 I googled them to find out some information and I got a few conflicting reports.  One article says they originated in the Galapagos islands and were brought to Australia in 2005.  Another says it was a cross breed engineered by a Belgian botanist!  If anyone has any helpful info please help me out.  The kumato skins are a little thicker than regular tomatoes and I must admit their aroma is a lot stronger too.  They're also a little sweeter. Other than that they taste just like a tomato.  So, you say tomato I say kumato!…ok enough with the puns!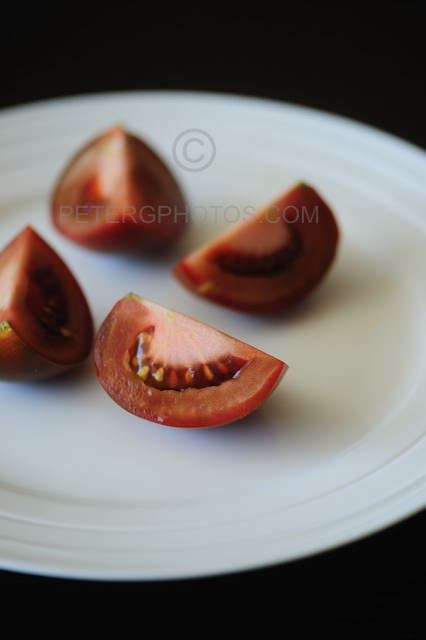 For some reason I had fried green tomatoes in my head.  In the end that's what I did.  I fried them and enjoyed them for breakfast.  I sliced them thickly, dipped them in some beaten egg  followed by some wholemeal bread crumbs.  I added an egg on the side and breakfast was served.  Ok…that's enough with the tomatoes for now!