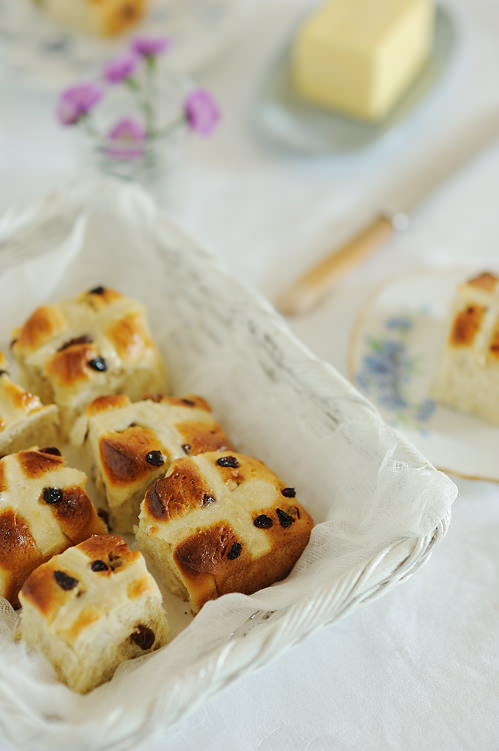 I've been really busy these last few weeks that I almost forgot that Greek Easter was approaching this coming Sunday.  Yes, "real life" tends to get like that sometimes.  As my family is spread all over the place, I plan on taking it easy for the forthcoming celebrations.  I wish I had more time to bake all the Greek Easter treats but that is not going to happen.  I'll dye the eggs and make my tsourekia and probably whip up a lamb roast for Easter Sunday.  This year I decided to take a slightly "different" approach to my tsourekia.  I turned them into hot cross buns!  "Hot cross buns?"  I hear you ask.  Yes.  Why?  Because I wanted to take an unconventional approach and experiment a little.  You see, I love hot cross buns and I like tsoureki.  So, why not combine the two?  I realise this might irk some people and it really is not very Greek, but I think the experiment turned out great.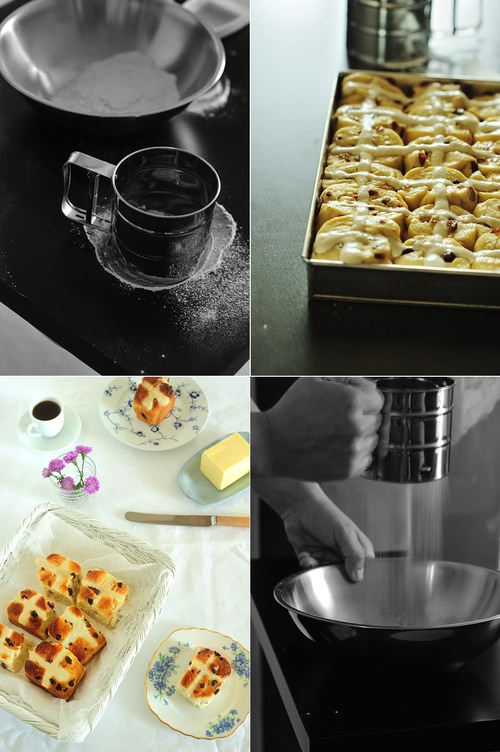 The brioche like taste and texture of tsoureki works perfectly in a smaller version.  I made a whole batch of these and after the usual distribution to the neighbours and friends I froze the remainder.  Even though they taste better straight out of the oven (with lashings of butter), I like whipping one into the microwave and enjoying it with a coffee for breakfast.  I used the same recipe as I did last year to make these with a little variation.  The original tsoureki recipe can be found here.  The changes I made included to use 100-150 grams less flour, I added one and a half cups of sultanas and two heaped teaspoons of ground cinnamon.  The other addition was to make the paste to form the crosses.  This was a combination of flour and water made into a thick paste and piped onto the buns before they were cooked in a pre heated 200 deg C oven for about 20 mins.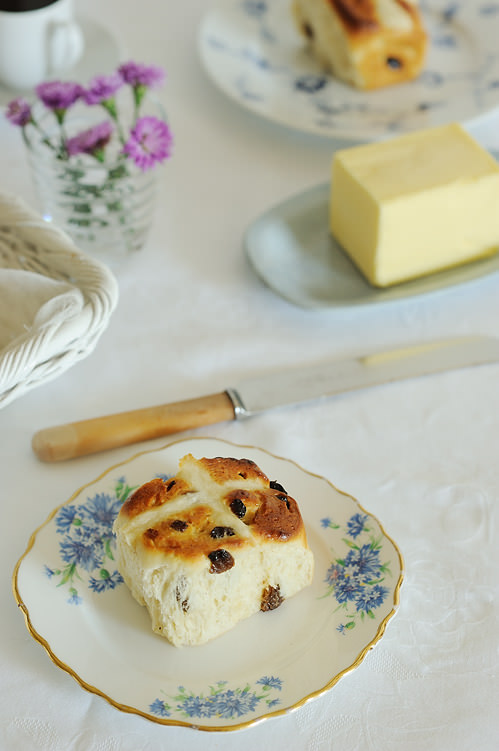 I hope you enjoyed my take on tsoureki this year.  Like I said earlier, this is not traditional but a very experimental idea I wanted to work with.