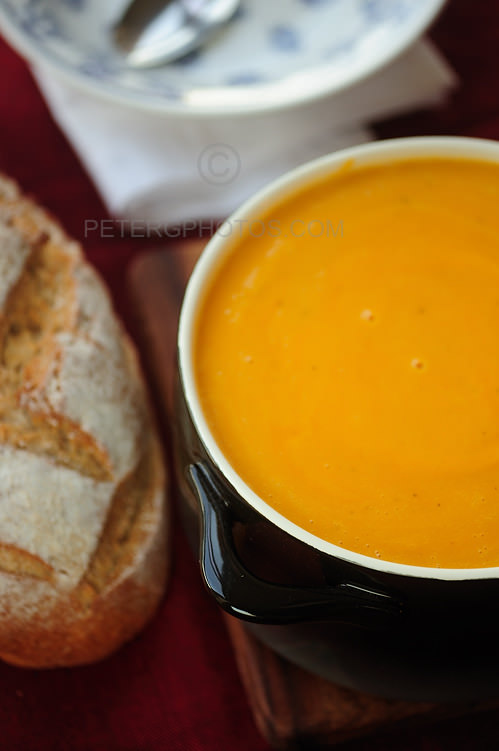 It's blowing outside.  Freezing actually!
It's cold.
And all I feel like doing is making a batch of soup and enjoying it with some sourdough rye bread.  I used some butternut pumpkin (squash) and thickened it with some red lentils.  It's spiced up with some fresh chili, garam masala and ground cumin.  Enjoy your weekend everybody!
RECIPE FOR PUMPKIN SOUP WITH LENTILS
1 diced red onion
1 small freshly chopped chili
a pinch of garam masala and ground cumin
1/2 a butternut pumpkin cubed
2 cups of chicken stock
1 cup of water
1/2 a cup of red lentils
Fry off the onion with the chili and spices in a little olive oil until the onions become translucent.
Add the pumpkin and stir thoroughly through the onion mixture.
Add the chicken stock and ensure everything boils for about 15 mins.
Add the lentils and boil for another 5 mins.
Remove from the heat and blend everything using a stick blender
Serve with some crusty sourdough bread.