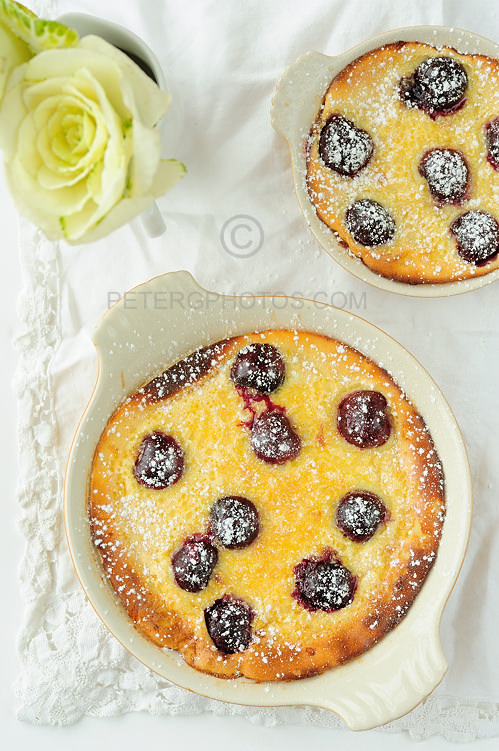 Instead of making this dessert during cherry season, I made it a few months ago when cherries were not in season.  Why?  At the time I was a little over the cooler weather we were experiencing and wanted to give my spirits a little lift.  The bad thing about doing such things is paying a premium for the cherries!  In Australia, these are best enjoyed during the summer time especially during later in December.  Cherries often make an appearance on our Christmas table and provide a wonderful ending to a day filled with over eating.
I had always heard of clafoutis but had never made one.  A Google search will yield a lot of recipes, many using a famous one provided by the iconic Julia Child.  I can best describe it as a cross between a pancake and a cake.  The recipe is a simple concoction of flour, eggs and milk and some sort of flavouring.  I was running out of milk and decided to substitute Greek yogurt which turned out fine.  I used some good quality vanilla extract and a little lemon zest for added flavouring.  The only thing I regret was not using more of the cherries…what was I thinking???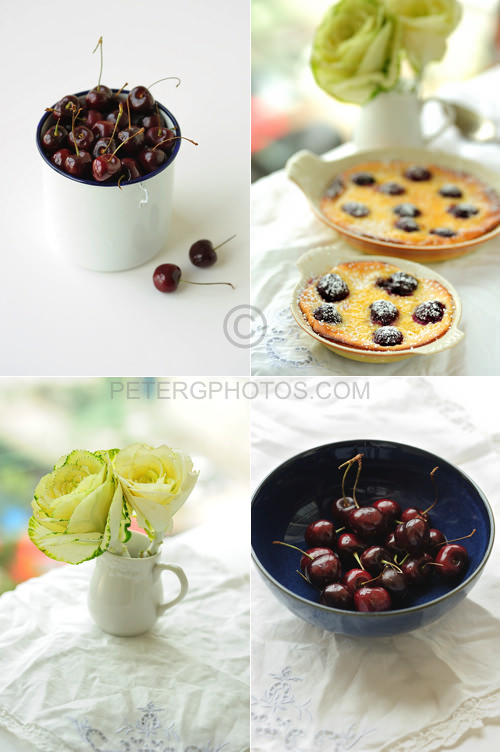 RECIPE FOR CHERRY CLAFOUTIS
3 large organic eggs
1 cup of milk
1/2 a cup of Greek yogurt
1/3 cup of caster sugar
1/2 a cup of plain flour
1 tsp of salt
1 good splash of vanilla extract
zest of  half a lemon
1 cup of pitted cherries
50g of melted butter
(I used a 6 cup capacity shallow ceramic baking dish which yielded a little extra)
Preheat your oven to 180 deg C and butter your preferred dish.
Whisk together all the ingredients, except the butter until just mixed.
Add the melted butter and incorporate thoroughly.
Cover the mixture and set aside for half an hour.
Once rested pour your mixture into your dish and add your cherries allowing a little space between them
Cook for 30-35 min until golden brown
Let it rest for approx 10 mins before sprinkling with icing sugar and serve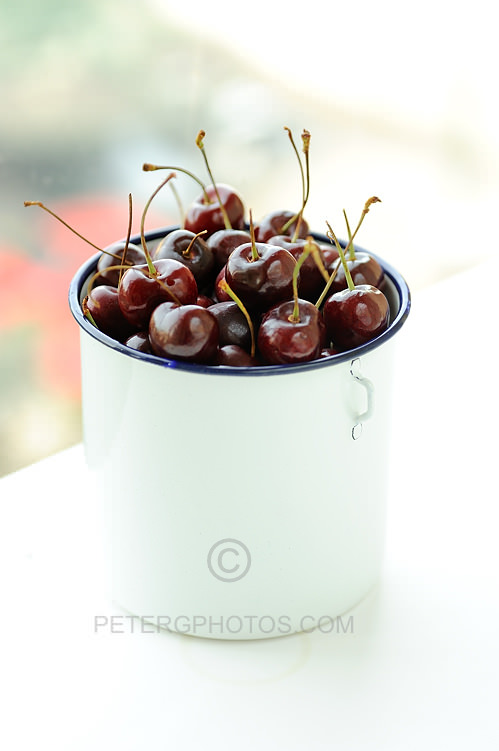 In my research I also came to the conclusion that this recipe can be adapted to suit your personal tastes and use whatever summer fruit you may have lying about.  Check out the following recipes from fellow bloggers for another resource.