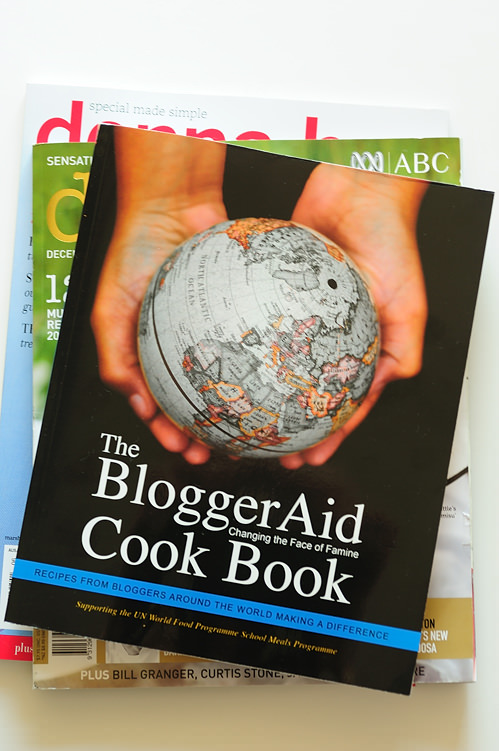 Well it finally arrived!  Along with my usual monthly subscriptions I found a book that will hopefully set out to change a few lives. After placing my order a few weeks ago I finally received the BloggerAid Cook Book.  Wow!  The end result is as professional and beautiful as I hoped it would be.  Skimming through the various recipes I see I have a busy time ahead of me!  My "secret' souvlaki recipe is included (not so secret anymore!) along with meals to cover any time of the day.
For those of you who are not familiar with what I'm talking about, this cook book came about because a bunch of people cared.  I specifically am talking about Val from More Than Burnt Toast and Giz from Equal Opportunity Kitchen.  They cared about hunger and specifically how this affects children living in third world countries.  Early in 2009 they set up an online social network for food bloggers and got the ball rolling on setting up this project.  Here we are many months later and the cook book is now a reality. What an effort!  I urge you all to add this book to your collection.  100% of all the monies raised from the sale of this cook book will be donated to the School Meals Program of the United Nations World Food Programme.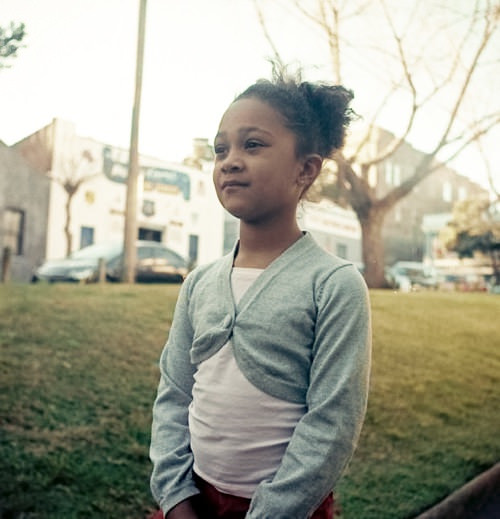 Apart from contributing a recipe I also helped shoot the front cover.  It was a great opportunity to be involved on another level.  I would also like to send out a very big thank you to Deeba from Passionate about Baking for adding her extra touches to the final cover and for coming up with the original concept.  Everyone was a valuable link in the chain.  I can also remember many times communicating with Giz at very unusual hours…thank god that I suffer jetlag! LOL!  There is also one other person I would like to mention.  The little girl who is holding the globe in her hands, my "hand model", is a very wise six year old who jumped at the chance to  get involved.  She's very dear to me. Her name is "Missy" and I remember trying to get that shot.   She had just finished dancing lessons and we did about 30 takes before we got it right!  She's very excited the book is out and will be featuring it in her show and tell class before school finishes for the year.
Do yourselves a favour folks.  See the picture of the BloggerAid cook book on the top right of my blog?  Click on the link and order one today.  You won't be disappointed.