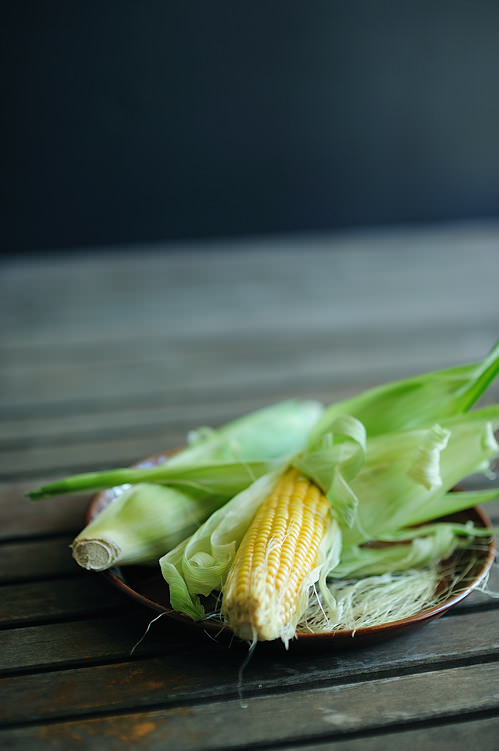 We're off to El Salvador this week!  Joan from Foodalogue is hosting her Culinary Tour that takes us "South of The Border".  Head on over there and join us in this virtual culinary feast.  This week proved quite challenging as I was running out of time but I still managed to come up with something sweet and delicious.  El Salvador literally translates as "Republic of the Savior".  It's the smallest and most densely populated country in Central America.  I'm going to be a little "cheeky" and lazy here and ask you all to head on over to read Val's very informative and detailed post on her visit to El Salvador.  She's done a fantastic job in covering the country's past history, traditions and serves up her take on papusas.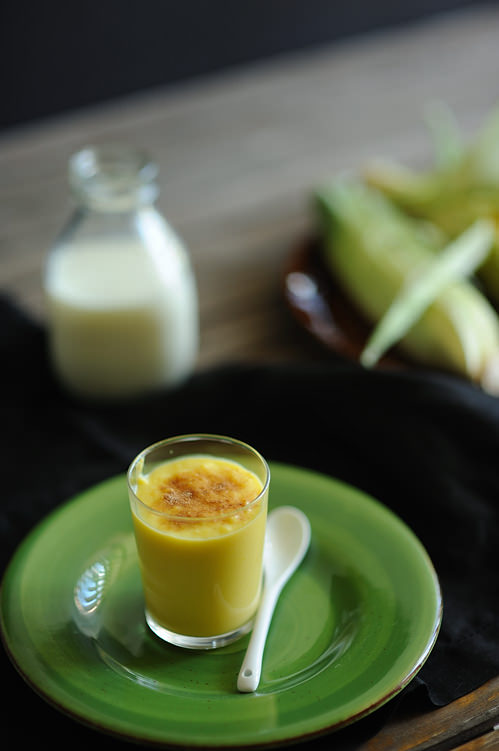 The one thing that kept coming up in my research for recipes was corn.  El Salvador is probably best known for its papusas-a corn tortilla often stuffed with cheese and or meat. They even have a "National Papusa Day" celebrating this legendary food! However, I wanted to utilise corn in a sweet way and I was instantly hooked when I saw this recipe for el atol de elote.  "El Atol de Elote" is a dessert/drink made of ground corn, cinnamon and milk. It's thick, sweet, and it has cinnamon so it has to be good!  I wan't sure how this was going to turn out as I've never made anything sweet using fresh corn.  And boy this dessert did not disappoint!  It was creamy, sweet and very addictive.  Fresh corn kernels was puréed then added to a mixture of milk, sugar and cinnamon sticks.  I added my own touch here by adding a good splash of vanilla extract.  I know this is not traditional but I couldn't help myself.  It thickened nicely on the stove and filled my apartment with a sweet, mesmerising aroma.  I urge you to try it!  It's become my new favourite!
RECIPE FOR EL ATOL DE ELOTE
(Adapted from Saveur.  Recipe can be found here)
3 ears of corn
2 1/2 cups of milk
3/4 cup of caster sugar
2 cinnamon sticks
a pinch of salt
a "splash" of good quality vanilla extract
Cut the kernels from the corn and transfer them to a food processor.  (Discard the cobs)  Add half a cup of milk and puree till you achieve a smooth consistency (about 2 mins).
Transfer the corn puree to a heavy based saucepan and add the remaining ingredients.
Let the mixture boil over a medium to high heat whilst stirring constantly.
Reduce the heat to low and let it simmer for about 10-15 mins continuing to stir he whole time.
Once the mixture has thickened allow it to cool slightly.  (You can even allow it to cool down till it becomes warm).
Serve in a glass or bowl and garnish with some ground cinnamon.