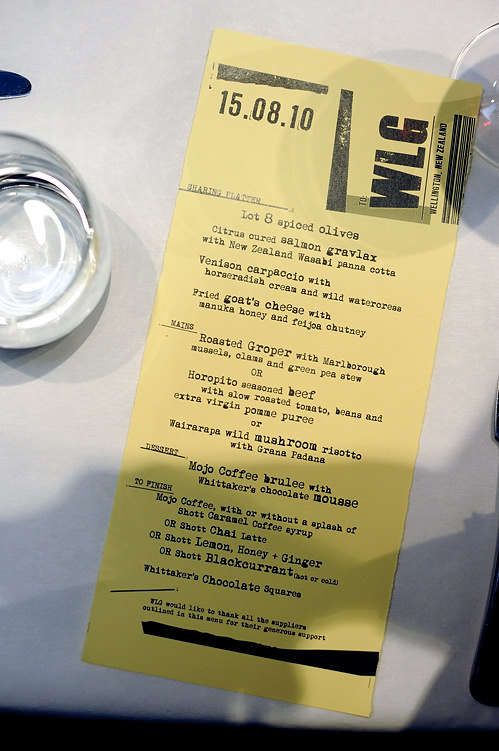 "We're going to a pop up restaurant tonight" it was explained.
"Oooh! This should be interesting" I said all excited.
I was a little familiar with the whole "pop up" restaurant concept but I wasn't sure how it would fit into the itinerary on my recent visit to Wellington for the Wellington on a Plate food and wine festival.
After four days of wining and dining my taste buds had really experienced a workout and a half!
One more meal would complete our culinary Olympics in this gastro-centric city.
When we arrive we actually learn that tonight's concept was kept "under wraps" except to a select number who subscribe to he WOAP newsletter…the rest of the seats were promoted through social media and the event quickly sold out over two nights!
This event also turns out to be a practice run for a pop up restaurant that will operate for two weeks in Sydney next month.  The event in Sydney will be called WLG-which is the city's 3 letter airline code. For $29 you get 3 courses of food and wine can be purchased by the glass for $7.
You don't have to be an Einstein to see how much good value this is.  Especially in a city like Sydney where mains can start at $35!
Upon writing this I understand the first lot of allocated tickets has just about sold out-but don't panic!  I have a pass for two people up for grabs (more details at the end of this post).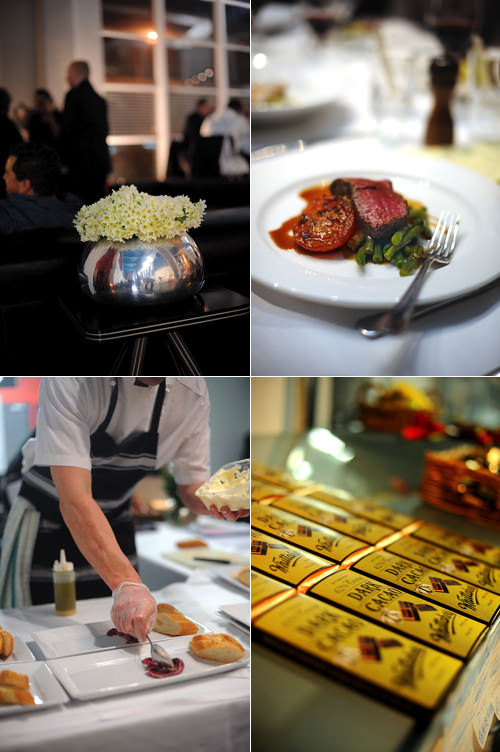 The Wellington pop up restaurant was held in the Old Rialto Cinema Building.
It had a giant warehouse feel about it and I kept on thinking it would make a great photography studio.  Big, exposed windows, mood lamp lighting and fresh flowers in vases set the atmosphere for the evening.  The trestle tables and bench seats add to the whole "temporariness" feel of the event.
Tonight's chef, Jacob Brown and his team are set up in their make shift kitchen near the entrance to the restaurant.  They are busy organising the first of the entrees and prepping for the night ahead.
Front of house staff are greeting patrons upon arrival and you can feel the excited/nervous energy in the room!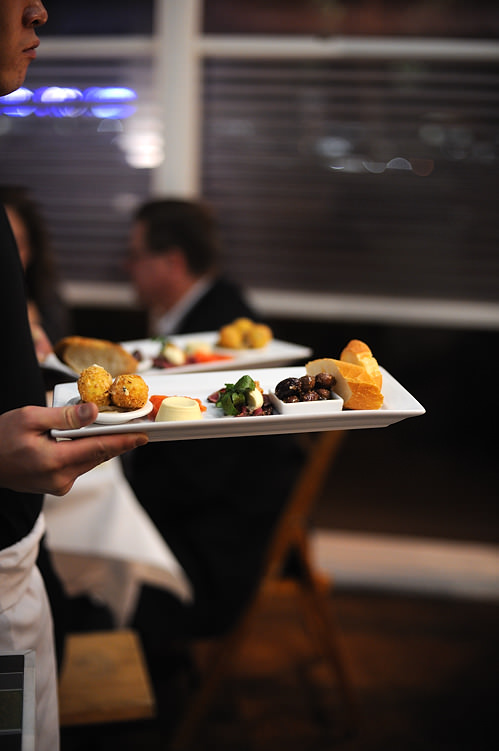 So what did I eat for my "last supper" in Wellington?  Well, it was more like a mini feast!  Again, I cannot emphasise enough how good the produce is and how expertly the meals were put together.
We sampled a shared entree platter consisting of Lot 8 spiced olives, cured salmon gravlax with a wasabi pana cotta, a venison carpaccio and fried goats cheese served with manuka honey and a feijoa chutney.  The Kiwis seem to like their feijoa as I saw it on a few menus during my time in Wellington.  There was a lot of discussion regarding its taste and the thing it most reminds me of is eucalyptus!
The main meals were broken up into two proteins and a starch-a roasted groper fish served with Marlborough clams and mussels-horopito seasoned beef and a risotto served with Wairarapa wild mushrooms and topped with Grana Padano.  I opted for the risotto which was plentiful and cooked the way I like it.  Firm to the bite with a gorgeous creamy finish.
Dessert was Mojo coffee infused brulee accompanied by a luscious "jaffa" flavoured mousse, made using the iconic New Zealand Whittaker's chocolate.
Phew!
Overall the event was deemed successful.
It was a great way to showcase the local produce and wonderful meals in a cool, urban atmosphere.
I'm definitely looking forward to the Sydney one…read on about how you can secure two tickets.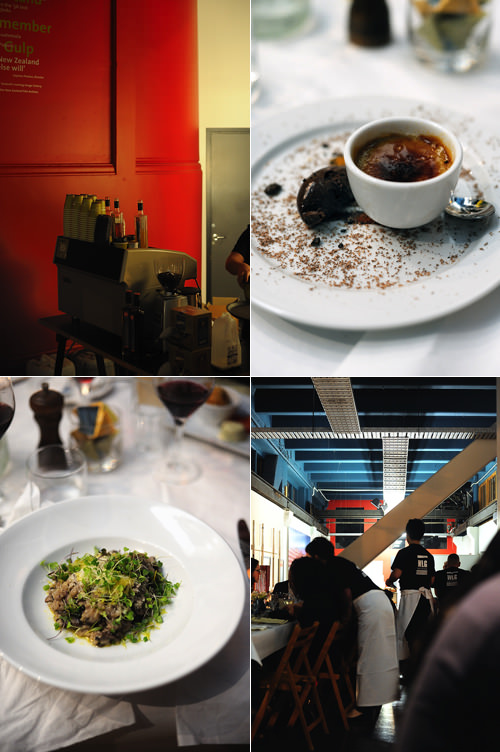 To celebrate the opening of the WLG pop restaurant here in Sydney, I'm offering one lucky reader a chance to win one double pass for the night of Wednesday the 22nd of September.  All you have to do to win is leave a comment telling me why you really want to attend.  I will judge the most creative as the winner and inform them via email.  This competition will run for the next two weeks so get cracking!
More information on the WLG pop up restaurant can be found here and here
Souvlaki For The Soul attended Wellington on a Plate courtesy of Positively Wellington Tourism