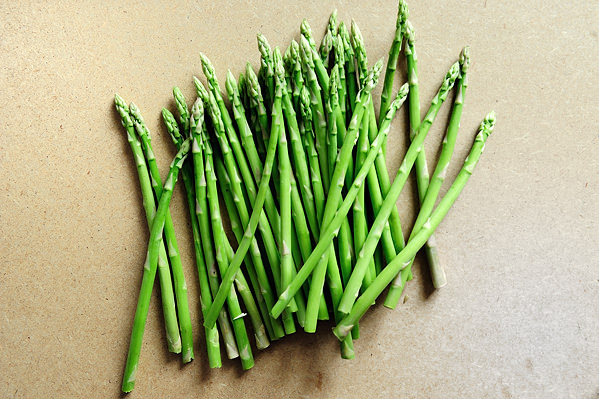 Every time I see asparagus I'm reminded of spring and a new season.
The green stalks making an appearance at many of the farmer's market stalls this time of the year.  And really this is the only time of the year you should be eating and cooking with asparagus.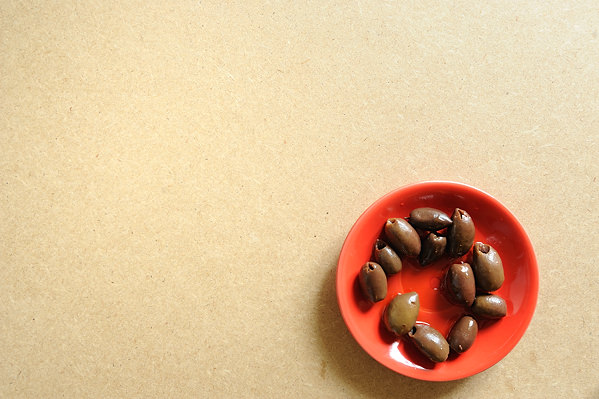 A quick search around the blog and you will find a number of recipes for asparagus.
I love its versatility and ability to adapt to many flavours. I've prepared it with Asian ingredients, with a creamy goat's feta and even tried cooking with white asparagus for something a little different.
Today I'm preparing a recipe that will add a bit of zing and liven your senses.
I've decided to pair it with some salty and flavoursome kalamata olives.  Naturally the olives require some extra, accompanying bold flavors so I've gone with chillies and garlic for an added kick.
Frying the kalamata olives also takes them to a whole other level…think "warm saltiness".
As usual you can be brave about the flavors you choose so I advise you to get experimental.
I just wanted an excuse to "Greek-ify" another recipe!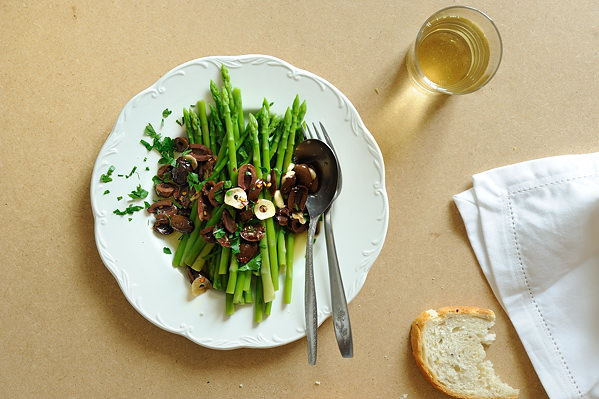 Asparagus with a Fried Kalamata Olive Salsa
Cooked asparagus is topped with a warm Kalamata olive salsa
Recipe type:
Side dish or Main
Ingredients
2 bunches of baby asparagus-woody stalks removed(approx. 30 stems)
1 good handful of Kalamata olives, pitted and sliced
2 cloves of garlic thinly sliced
1 baby chilli finely sliced or a teaspoon of dried chilli
a generous "splash" of olive oil
Cracked pepper to taste
Instructions
Blanch the asparagus in a pot of boiling, salted water for about 2-3 minutes or until tender
Remove from water an immediately plunge it in a bowl of iced water
Heat a good amount of olive oil in a frypan and add the kalamata olives, garlic and chilli
Fry until the olives are warmed through and the garlic has not burnt
Drain asparagus from cold water and place on a serving plate
Pour the fried salsa over the drained asparagus and serve immediately.
Garnish with freshly cracked pepper