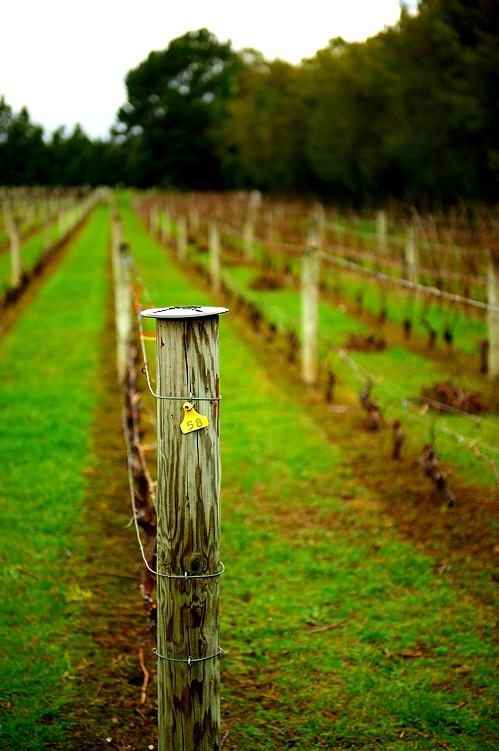 When it comes to wine, I've always believed it to be a personal choice.
No-one can tell you what is a "good choice" or a "better drop".  Everyone has their own opinions.
I have friends who really enjoy sauvignon blanc blends and madly drink them on a regular basis.
My personal preference is for bolder reds with a little "guts" and a great finish and I love sweet muscats served with coffee and cheese after a nice dinner.
A few years ago I preferred lighter red styles like Pinot Noirs-but that changed.
My point?
Basically there is no right or wrong answer when it comes to wine, in my opinion.  I remember attending an intensive two day wine course and driving the sommelier crazy with my questions!!!  I so desperately wanted to "know" and "feel" the characteristics of the grapes we were tasting that in the end I gained nothing but more lost follicles!
Now I order a bottle without any stress and just enjoy it for what it is…a great drink (most of the time-I'm also a beer lover but that's another post!)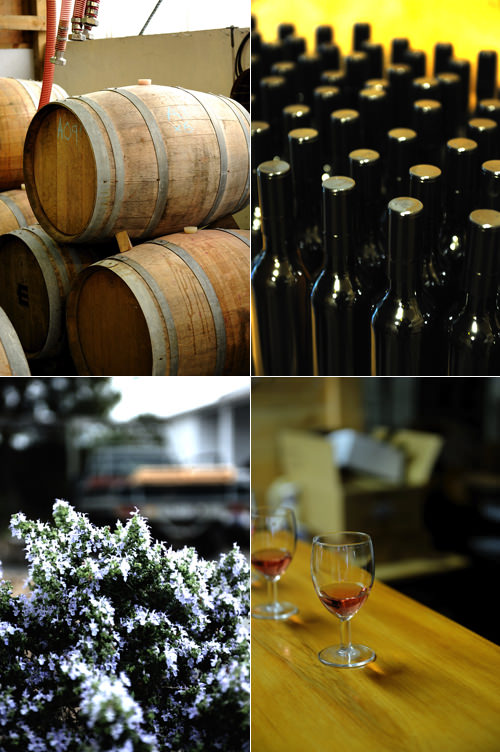 Now that my little sermon is complete let's get down to the fun stuff-my day at Wairarapa for my recent visit to Wellington for the Wellington on a Plate food festival.
John, myself and our very knowledgeable representative, Bryn, from Positively Wellington Tourism make our way to Muirlea Rise– a boutique winery located in Martinborough.
The journey there is interesting as poor John begins to feel motion sickness being in the back of the car!  There are a lot of winding roads to navigate as we make our way over the mountains but eventually he settles and we continue on our merry way.
What is also interesting is the landscape and the running commentary coming from Bryn-he knows these parts like the back of his hand!  He points out all sorts of trivia about various spots along the way-namely parts of the region where Lord Of The Rings was filmed.  I'm not a fan myself of this series but it's all fascinating to hear about the behind the scenes stuff.
A few u-turns later we find ourselves at Muirlea Rise and we are introduced to Shawn-the owner of this boutique winery.
Shawn is a very likeable fellow that calls a spade a spade.  Best described as a "larrikin" who definitely knows his wine.  His very down to earth demeanour automatically makes you feel comfortable about asking questions.  Not an ounce of "nose turning" in sight!
We discuss the history of the winery and how they still use cork on their bottles. It's also interesting to note that they hand pick their non irrigated grapes.  I'm impressed!
We learn that the predominant grape grown in the region is Pinot Noir-in my mind I always assumed that this region only produced Sauvignon Blanc. There is also talk about a "mystery grape" grown in the region and how it was introduced illegally as a cutting.  Shawn describes this "mystery grape" of Martinborough as a "more feminine, softer grape" and he explains how he uses it in a couple of his blends.
Finally we are inside and we get to traste samples!
We sample rosé-a wine I always want to like but never really do.
This one is fine but it's the Pinot's I'm in love  with!  The pinots are nothing like the ones I've sampled from the Southern parts of Australia.  These are a little stronger and have great characteristics.
And finally we get to try the "mystery grape".  Shawn pours us a sample and John and I both note the strong "candy floss" taste it exhibits-delicious!
It's not even one o'clock and I'm starting to feel the effects of all these beautiful samples being forced on me!  (see the pic above of the mystery grape wine?-I've had to apply a few "effects" to reduce the camera shake-caused by my slight "tipsiness"-LOL!)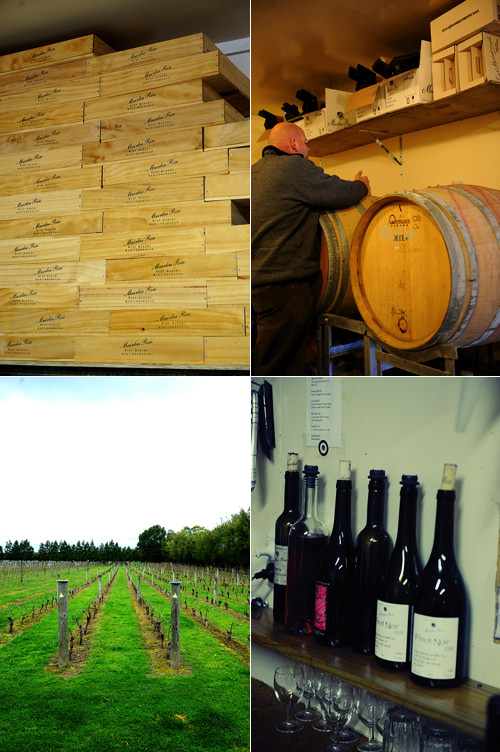 We bid Shawn good by and thank him for showing us around his boutique winery.
John, Bryn and I head on into Martinborough where we stop off to get a few scenic shots of this picturesque village before heading over to Greytown for-you guessed it-another meal!
Continued next post…
Souvlaki For The Soul attended Wellington on a Plate as a guest of Positively Wellington Tourism