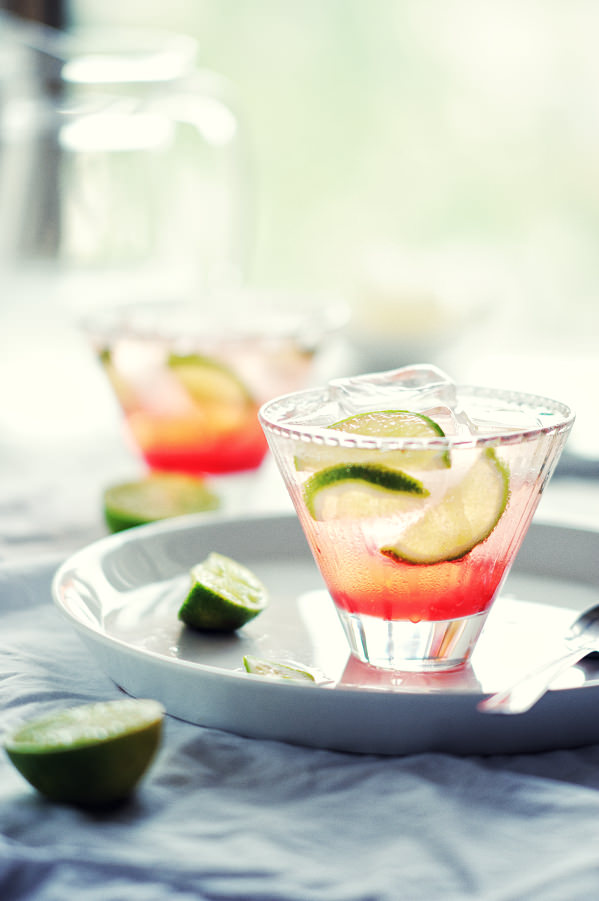 The heat is on.
Sydney is living up to its usual summer antics by bathing its residents in a blanket of maddening and stinking humidity.
I wake up.  I sweat.  I walk.  I sweat.  And so it goes on.
It doesn't matter that I have air conditioning.  The moment I step out of my humble fortress, beads of perspiration start to form.  LOL!
It's in this kind of weather I look for refreshment and a way to quench my thirst.  Of course I'm guzzling litres of water to combat the heat but in the evenings I like to concoct simple cocktails as a way to ease into dinner.
I like to have fun with my cocktails so I basically just make it up as I go.  Similar to a mad scientist in a lab!
I'm especially in love with limes at the moment so I like to feature them quite heavily.
Limes have this almost hypnotic/sensual effect that make me feel like I'm on a tropical holiday.
Start of by using lots of ice, add your favourite white spirit (vodka is good!) mix with cranberry juice, top with soda water or club soda, garnish with freshly sliced limes and voila!
Cheers everyone!