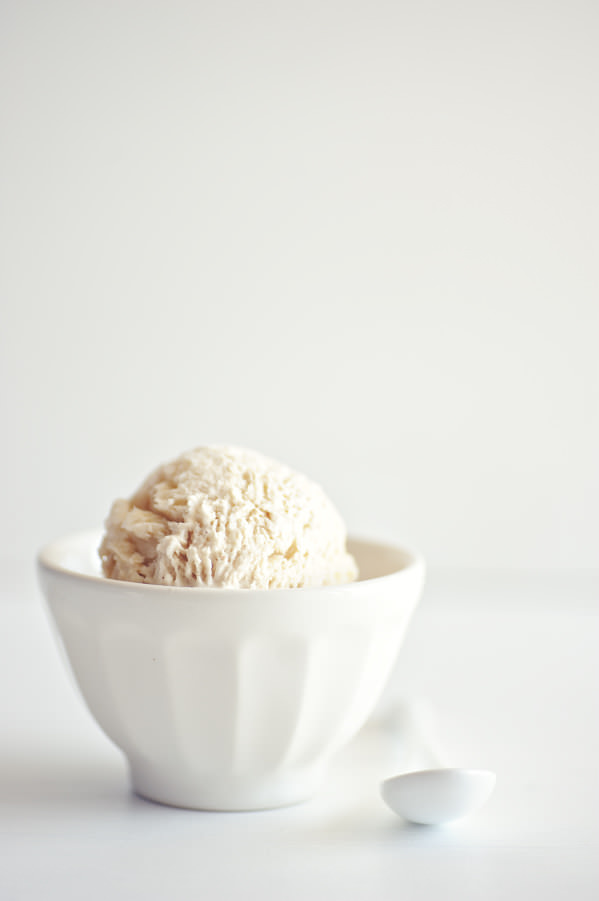 Who remembers the ice cream vans that used to come around the neighbourhood in the early summer evenings?
That familiar siren with its hypnotic beat could make any child stop whatever they were doing. It would bring hoards of us to the van and for twenty cents you could walk away with a double scoop of your favourite flavour.
Except me. I was different.
I always ordered the "ice cream boat"-a container shaped like a little boat that had three scoops, chopped peanuts and your favourite sauce.
My father would look at me and say "can't you just order something simple?".
Simple? Um…no.
I wanted "extravagance". LOL!
Fast forward to now and let's just say I don't think I'm ready to give the "Mr Whippy" vans of Australia any competition.
I had my first go at making home made ice cream and I went with one of my favorite flavours and spices. Cinnamon.
Not bad for a first go if I say so myself!
This was so addictive, creamy and very refreshing during the current maddening heat wave. If you're a "cinnamon freak" like me you will definitely  appreciate this recipe. It is both subtle and spicy.  Serve it straight from the bowl on its own or plonk it onto a cone.
Whatever you do I urge you to make this.
I finally got to use the ice cream maker I received from Trissa recently.
Thank you Trissa.
Look out for part two where I get a little experimental with the ice cream.
Home Made Cinnamon Ice Cream Recipe
A recipe for home made ice crem flavoured with cinnamon.
Ingredients
1 stick of cinnamon
250 ml of full fat milk
3 egg yolks
100 grams of caster sugar
1 tsp of freshly ground cinnamon
450ml of double cream
Instructions
Place the cinnamon stick with the milk in a pan and bring to the boil. Remove and set aside.
In a separate bowl whisk together the egg yolks, sugar and freshly ground cinnamon until well combined and the mixture resembles a runny cake batter.
Discard the cinnamon stick and proceed to pour the warm milk mixture over the batter whisking continuously.
Place this egg custard into a saucepan, put it on a low heat over the stove stop and cook for between 5-10 mins-stirring constantly until thickened.
Whisk the custard into the cream ensuring it is well combined.
Allow the custard to cool completely before churning in an ice cream machine.
Freeze the churned custard for a few hours and then serve the ice cream in your favourite manner.