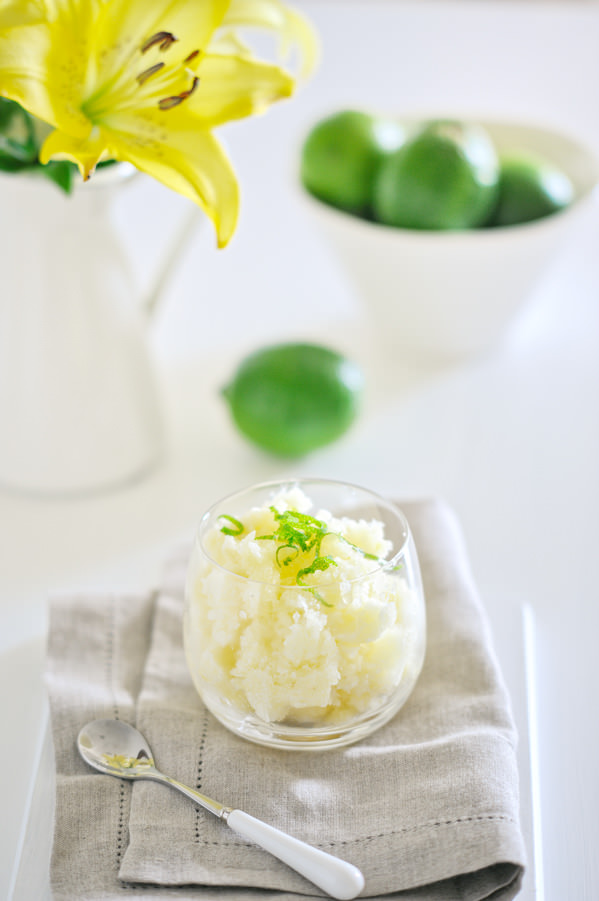 Let's see. We made cinnamon ice cream and then we turned that into baklava ice cream sandwiches.
Next stop on the agenda are semi-frozen desserts.
And you can't get any easier than Granita.
Originally hailing from Sicily in Italy, Granita is a blend of fruits, sugar and water.  It's a very close relative of the sorbet.   The beauty of making Granita is that you don't needany fancy machines.
Pour your pureed mixture into a shallow baking pan, put it in the freezer for a few hours and the use a fork to scrape away all that delicious sweet ice.
Easy-peasy!
During the madness of the recent heatwave, I decided to host a dinner party.
We finished off the evening with this very refreshing pineapple and lime Granita. The perfect palate cleanser!
The pineapple and lime came together perfectly in this tropical marriage of flavours.
The texture was like velvet and the aromas were sweet and sensual. I cannot recommend this highly enough. I think that pineapple Granita is going to be my new dinner party dessert!
Especially with a splash of vodka thrown in! 😉  (just don't serve it to the kids!)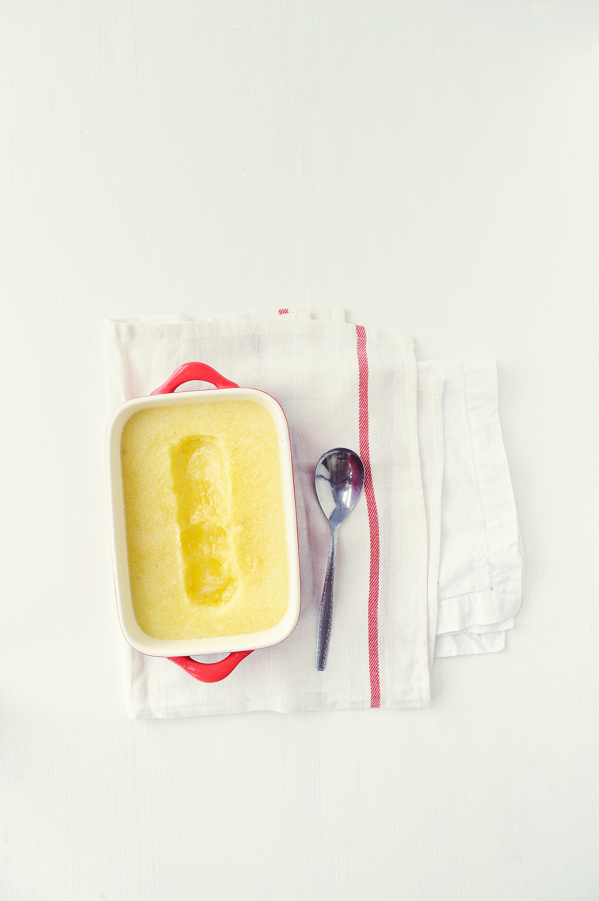 Pineapple Granita Recipe
A granita made with pineapple and limes.
Ingredients
½ a medium sized pineapple, peeled, cored and chopped into chunks
½ a cup of water
½ a cup of caster sugar
juice of ½ a lime
a "splash" of vodka (optional)
Instructions
Prepare the light sugar syrup by combining the sugar and water in a sauce pan over a low-med heat. Do not stir. Allow the sugar to dissolve normally. Once the sugar has been dissolved take the sauce pan off the heat and allow it to cool completely.
Pour the cooled sugar syrup along with the pineapple pieces and lime juice in a food processor. Whizz until everything is pureed .
Pour the mixture into a shallow baking pan (mine measured 10″x6″ ) and allow to partially freeze (this took me approx 4 hours).
Remove from the freezer and scrape away with a fork. Serve in individual glasses garnished with some lime zest or mint.