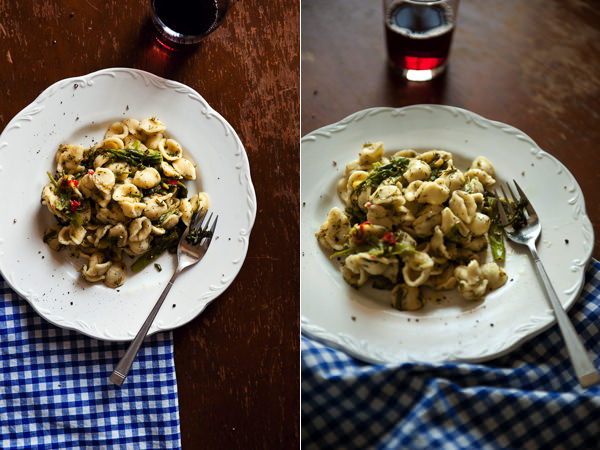 I spoke to some friends yesterday who said they were doing a "no carb" diet. I am always amazed when I hear that people remove certain foods from their diets purposefully. I'm not saying you need to eat "everything" but I think balance is good.  And when it comes to carbs and me, we have a great relationship. Especially pasta. I like to make at least one pasta dish a week. It might be good ol' spaghetti and meatballs, a non traditional pastitsio or even a simple orzo salad.
Today I ventured into classic Italian territory. I whipped up an orecchiette with broccolini. I saw these cute orecchiette at the gourmet section on special and I stocked up!  I know there are a number of versions of this dish utilising broccolini and I have pretty much kept it the way I learnt it. The only thing I omitted is the canned anchovies because I had run out. Don't forget them in the recipe!  They add a beautiful saltiness and balance out the pungent garlic and spicy chili. I also like to use a good extra virgin olive oil. It's essential in this dish and I adore how it emulsified with the pasta water and brings everything together. You could also garnish the dish with some toasted sourdough breadcrumbs or some Parmigiano Reggiano (no green cans please!). Now why on earth would you NOT want to eat this????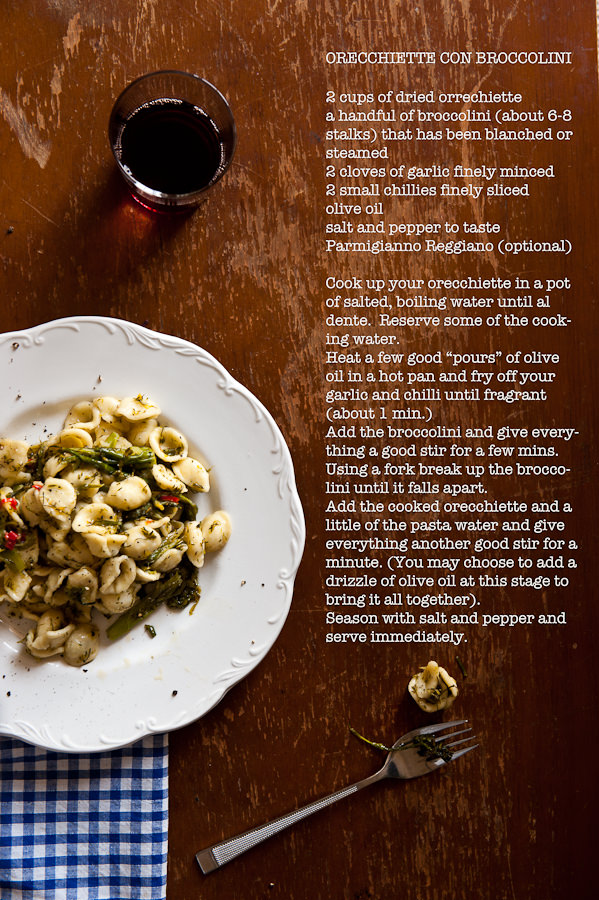 In other news I just wanted to inform you that I am featured this week as a "Featured Foodie" on the SBS TV website. I am interviewed and asked a few questions about food and my thoughts on blogging, cooking and my food philosophy. Head on over and take a look. And to finish off the gloating, SBS are about to release their new food magazine entitled Feast.  It's out on August the 1st and they feature Souvlaki For The Soul in one of their sections. What an honour!  I went to the launch of the magazine last night and received an advanced copy and it's very impressive. "Feast" aims to bring real food stories from real people. I think they've really managed to capture the essence that is multicultural Australia, so check it out!
Enjoy your weekend folks and I'll be back next week with a few surprises.