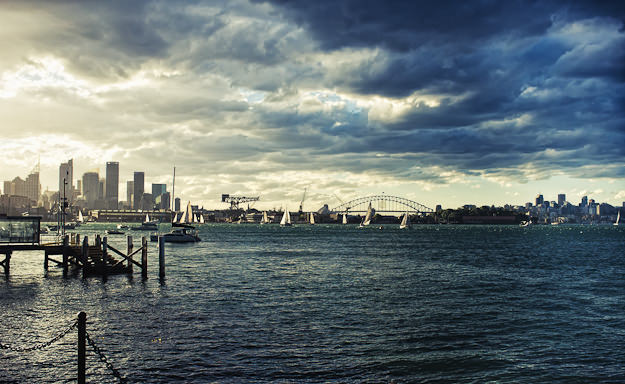 This summer has definitely been a "mixed bag" of surprises.  A few weeks ago I actually threw a light cotton blanket on the bed…that's a first for a Sydney summer!
What I have been enjoying are the cloud formations that form in  the evenings.  They have provided a spectacular backdrop for our famous harbour and Opera House.  Great for a spot of photography!
Enjoy the weekend everyone.  Take care and have fun!  I'll see you next week with a few more recipes.
Cheers
P.S If any camera buffs are curious these were taken witha Fuji X100.