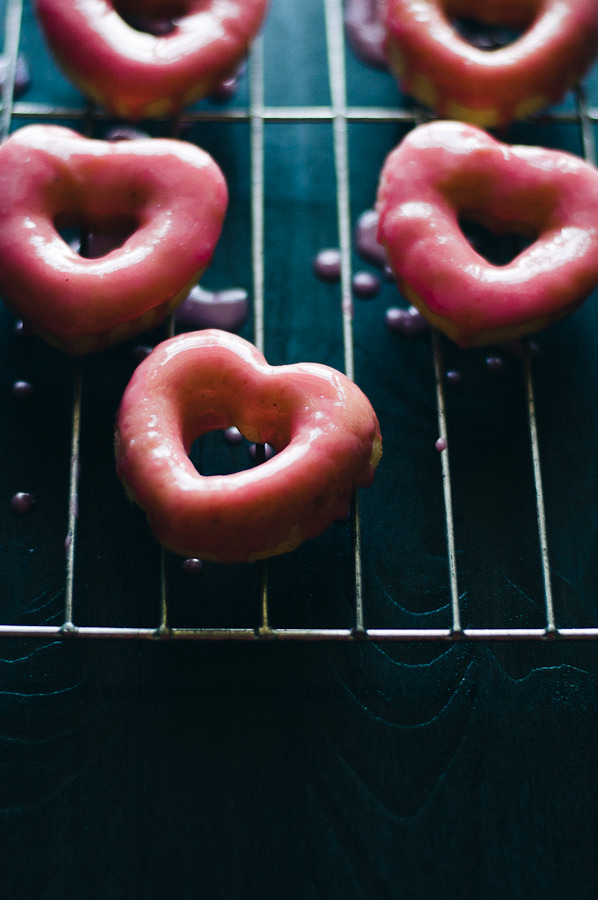 I know a lot of people abhor the idea of celebrating Valentine's Day. Some see it as yet another day for retailers and restaurateurs to over charge for tacky gifts, over priced chocolates and dinners for two. (red devil boxers anyone? Or how about an "exclusive" dinner for two…surrounded by a whole lot of other "exclusive" dinner for two's!).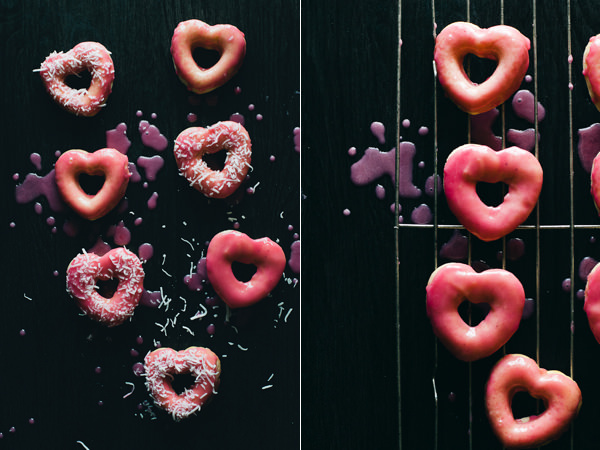 I'm not really a follower of this day although I have nothing against others who wish to celebrate it. Whatever floats your boat. (I still think it's fun to cook heart shaped food though!)
In my later teens, I remember picking up the newspaper on the 14th of February and reading all the messages of unrequited and declared love.
"Tammy, you make my world. Love you forever. Your tiger, Barry" was an example of such messages.
I often wonder if Barry and Tammy are still together. LOL!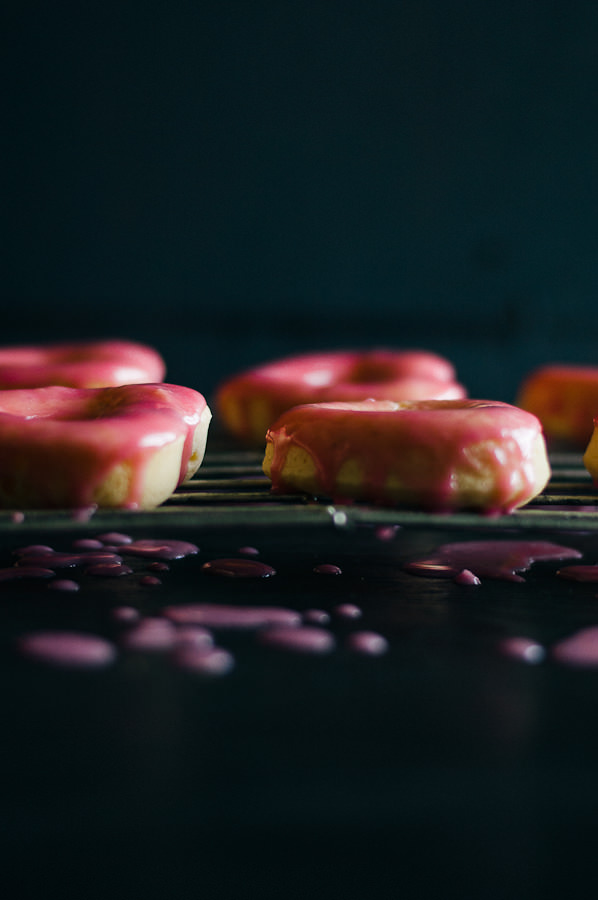 So there I was recently, doing a spot of prop shopping when I noticed these cute heart shaped doughnut pans. These are exactly the same moulds I used to make my baked cake doughnuts, except these have been blessed by Cupid and shaped liked hearts.
I know. I couldn't resist. Shameful really!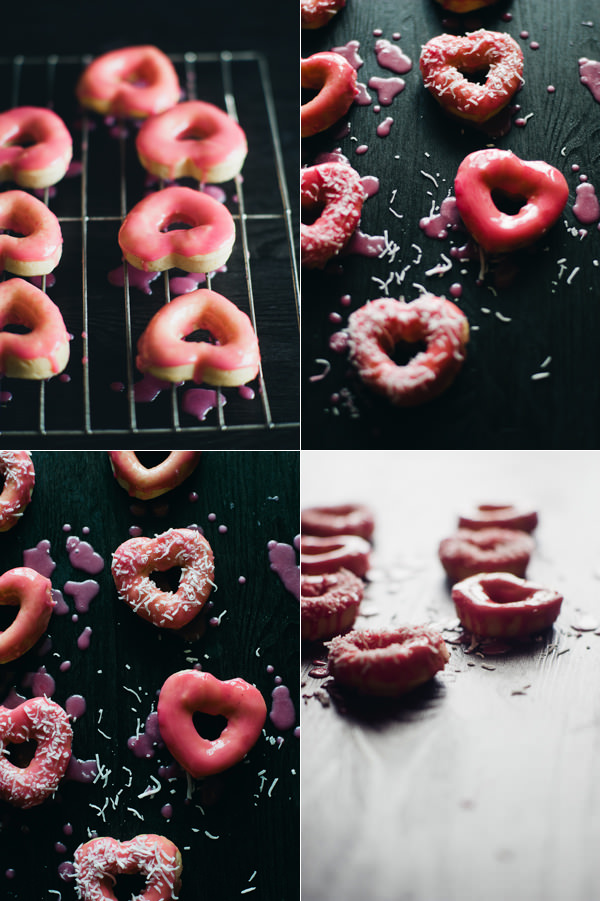 It was a whole lot of fun putting these baked cake doughnuts together. And quite messy too. But that's what made this whole process fun!
I topped them with an icing made from icing sugar and raspberry coulis and dipped them in shredded coconut. I had to ice them three times to get a decent icing on them.  How can your loved one say no to that combination?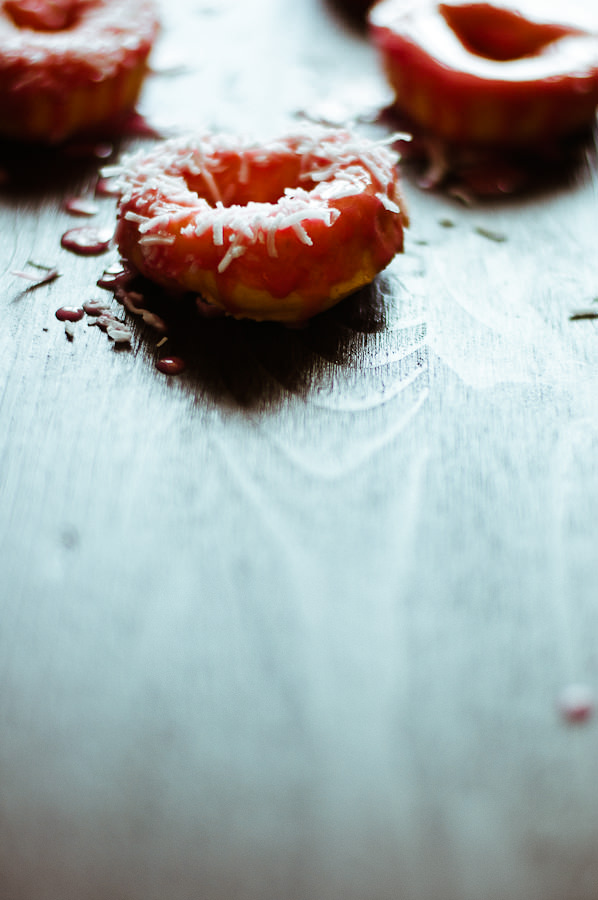 If you plan on celebrating Valentine's Day with your beloved, enjoy! If you don't, then remember you still have the remainder of the year to say "I LOVE YOU" with these heart shaped doughnuts.