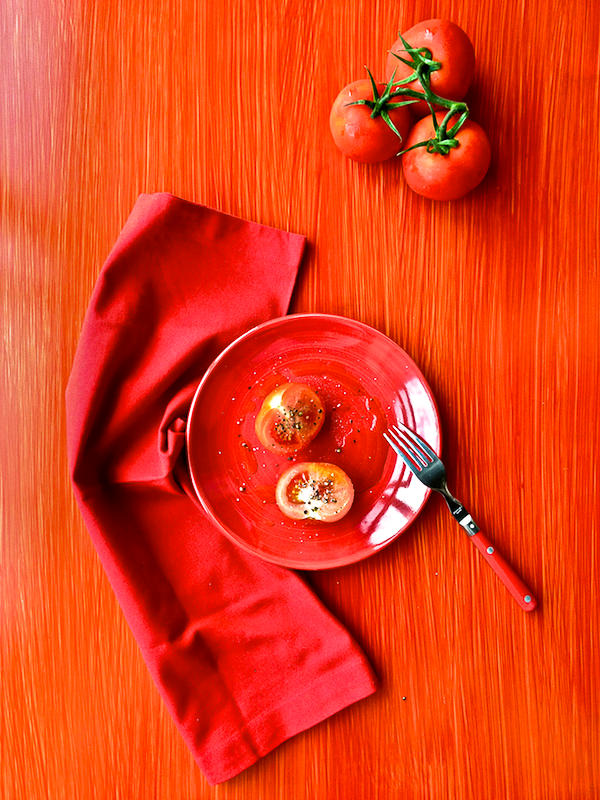 This week I noticed I featured dishes that had a hint of red in them.
We started off with the Valentine's Day heart shaped doughnuts.  These were topped with a raspberry coulis icing and shredded coconut (ok…perhaps they're slightly pink!).
And then I continued the theme with this "very vegan" raspberry ice cream.
I thought it only fitting to end the week with a red photo.  It all started with that plate.  Before I knew it, I went the whole hog and sliced up some end of season tomatoes to enjoy with some olive oil.
Enjoy your weekend everyone.
I'll see you all next week.
Cheers