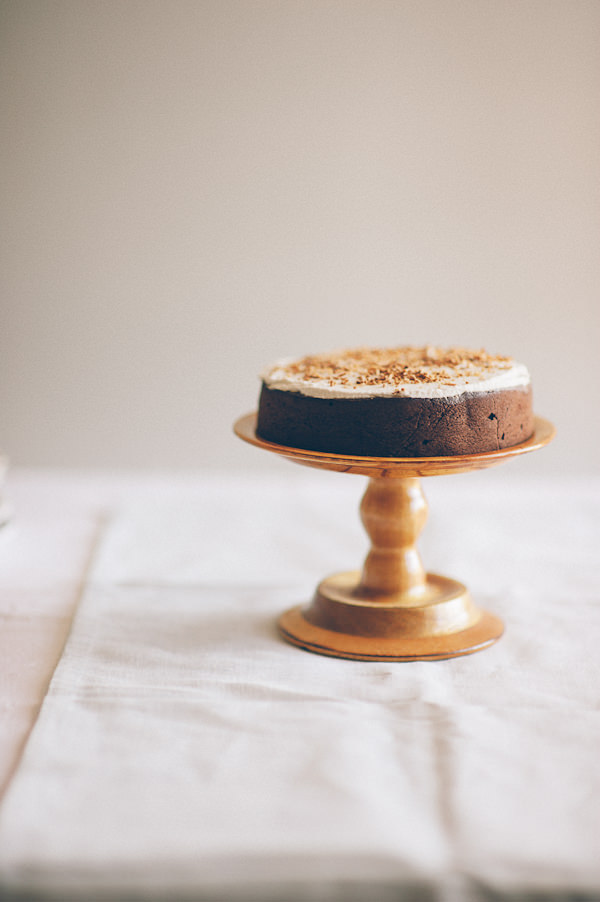 What is it with chocolate cake?
Mention the word and some people begin frothing at the mouth.
Is it a childhood thing?
Are we all taught to love chocolate cake from a young age that any other flavour just pales in comparison?
A long time ago on the blog I presented a chocolate cake recipe that I smeared with a chocolate and olive oil ganache.
The recipe had been given to me by a friend who swore by the ingredients and simplicity of it. I enjoyed it and made it a few more times since that blog post.
I'm sure we all have a chocolate cake recipe in our repertoire that we rely on, time and time again.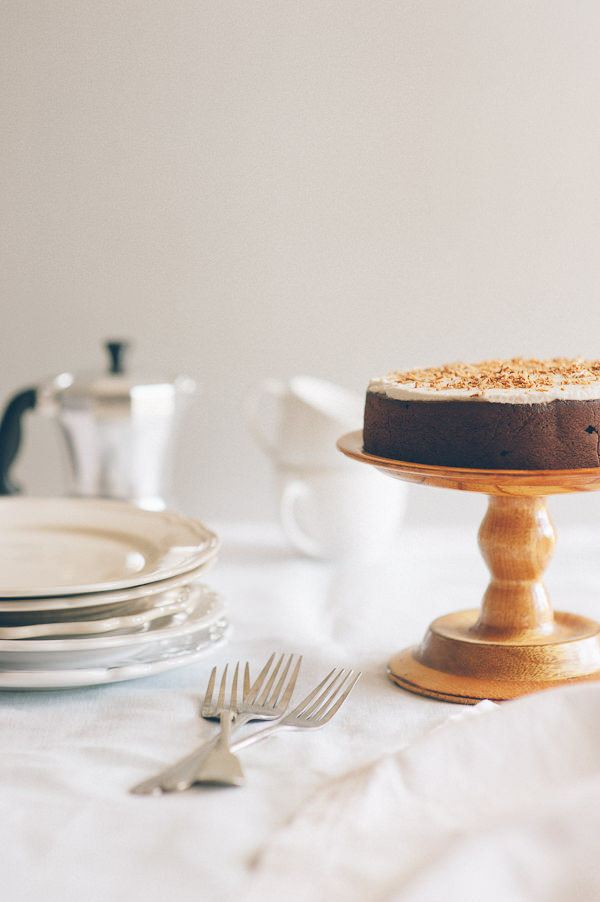 But now I want to present a chocolate cake recipe like no other I have tried and tested.
Yes. I know. Big statements.
Surprisingly (and I don't mean that in a condescending manner) this cake comes from a blog I discovered whilst doing a bit of research for my friend (the one with the gluten intolerance-I wrote about in this almond pancakes post).
Being a good friend I wanted to explore the possibilities of making gluten free treats for her.
She was craving cake. And I got that phone call. (she can't cook!)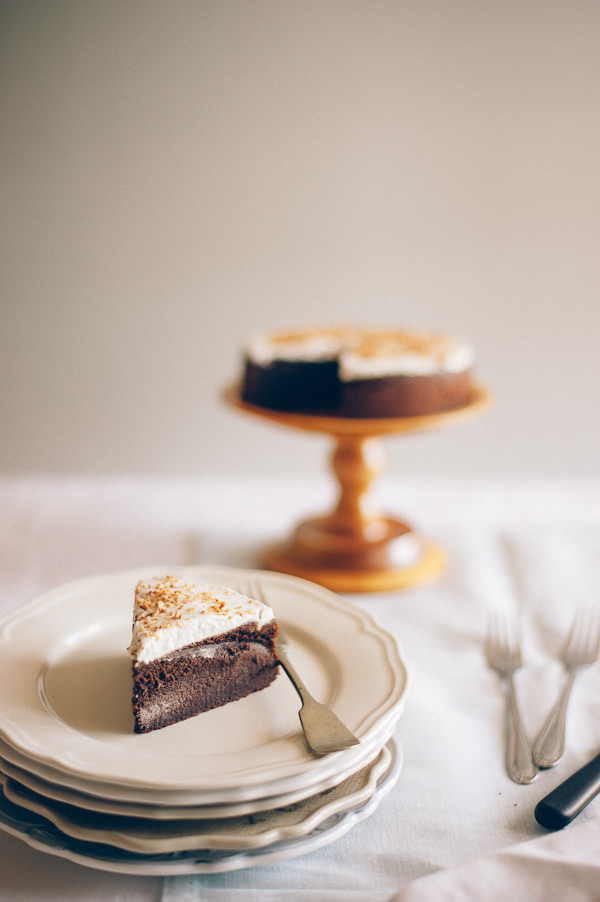 Typing "gluten free chcoclate cake recipe" into google returned like a million results.
Where does one start? One link lead to another and before I knew it I had stumbled across a paleo chocolate cake recipe.
Paleo? "That's the Greek word for old", I thought to myself.
Are you confused?
I'm referring to the popular "diet".
It also goes by some other names such as the "caveman diet" and the "primal diet".
To the uninitiated, people who follow this diet typically tend to follow an eating lifestyle absed on what our ancestors would have ate. There is meat, lots of vegetables and nuts. Some people choose to add dairy and in my research I found a lot of conflicting research about what can and cannot be included.
Wheat based products and sugar are a big no no, certain legumes are out and so is rice.
Advocates of the paleo diet prefer to consume meats that are grass fed and have had freedom to roam in open pastures.
For those who don't include dairy, substitutions are made with coconut based products.
Phew! Sound a little confusing?
First of all I'd like to clarify. I'm not here to rant.
I think people are adult enough to make their eating choices based on their lifestyle and health needs.
Do I agree with this diet?
Yes and no. If it produces cakes like this paleo chocolate cake well def a big "yes"! LOL!
And no because I don't think we can emulate the way our ancestors lived and ate. Maybe we can copy parts of their diet (the good parts-not sure about wearing a bear skin and using a club to go hunting!)
Again, this choice is personal.
And in all seriousness, I can see some benefits. Any diet that makes you eat a heap of veggies and nuts can't be that flawed.
My body likes balance-a few days without my artisan sourdough toasted bread for breakfast and I can feel my blood sugar dropping. (and no…I'm not kidding).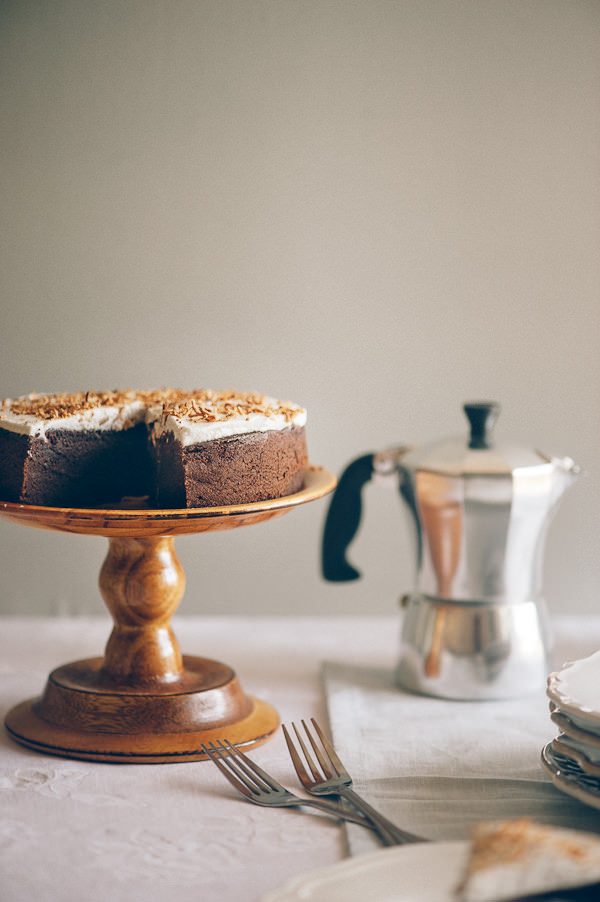 But back to the cake…
I love this paleo chocolate cake recipe.
It produces a dense, moist cake. I have made this four times in the last few months and it has never failed me once.
It's sweetened with dates and uses coconut flour, coconut oil and good quality cocoa powder.
I have been dying to use some coconut based products in something for a while now.
The coconut flavour is present but it doesn't over power the whole cake.
To keep in the paleo spirit I topped my cake with some whipped coconut cream (one can of coconut cream left in the fridge overnight and beaten for about 5 mins with a dash of vanilla extract) and shredded, toasted coconut flakes.
I contatced the author about the recipe and I said I would write about the cake. I haven't reproduced it in full here on the blog.
I understand she spends a lot of time creating these recipes and that they take up a lot of her time.
So head on over to the "Paleo Spirit", say hi and make this chocolate paleo snack cake now!