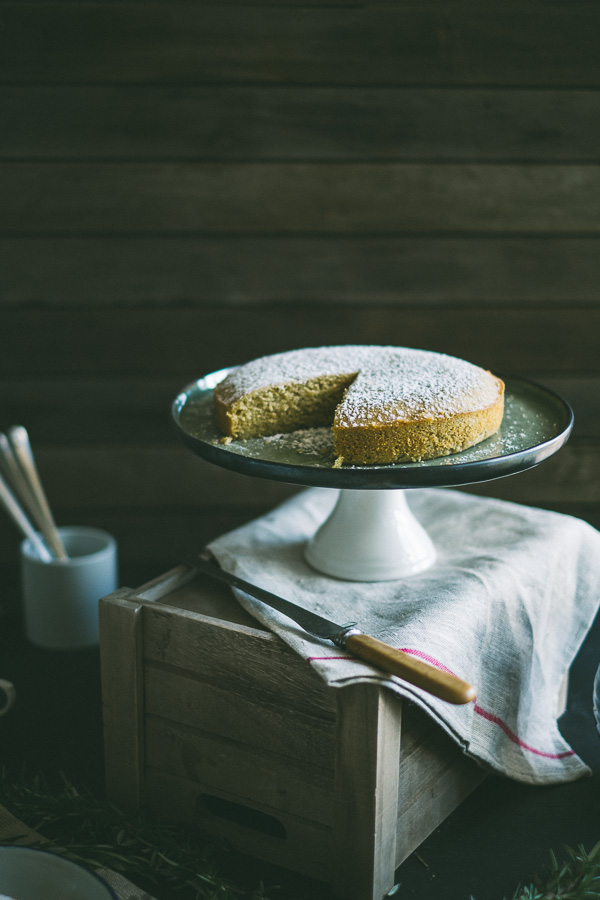 I'm always up for trying new things.
Especially when it comes to flavour combinations and ingredients.
I'd seen this combo of rosemary and lemon incorporated into a cake for a number of years now. I did the obligatory bookmarking hoping to "cook it one day".
So here I am a few years later with a recipe for this delightfully fragrant, rosemary cake made with semolina, olive oil and lemons.
I know what you might be thinking. Olive oil, rosemary and lemons? Surely there's been a mistake.
No. There's no mistake.
In fact all the ingredients are quite complementary.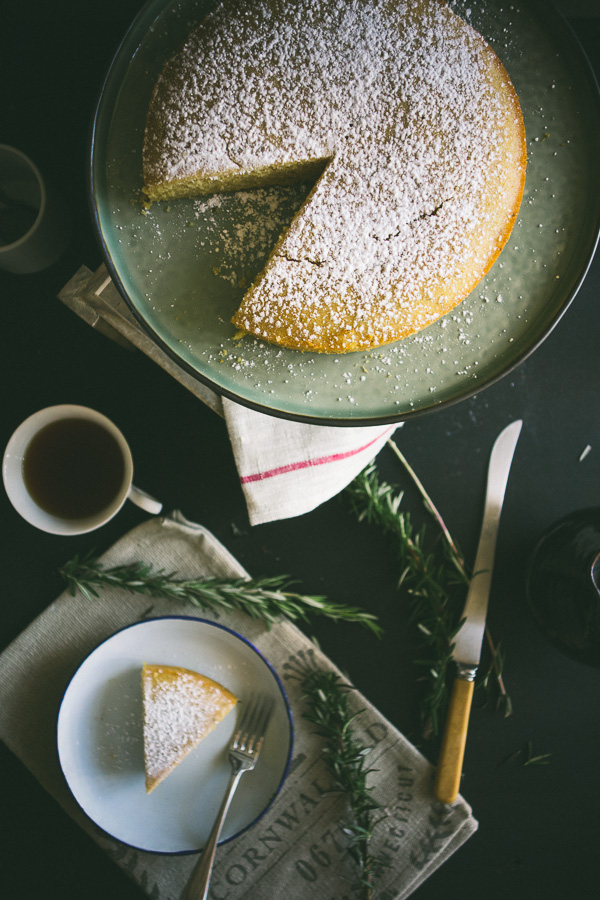 The fruitiness of the extra virgin olive oil marries beautifully with the acidity and fragrance of the lemons. And then there's the rosemary. Its pungent, woody aroma rounds out the rest of the cake perfectly.
Remember I'm no stranger to using olive oil in cakes. One of my favourite cakes I've made here on the blog is my healthy olive oil cake.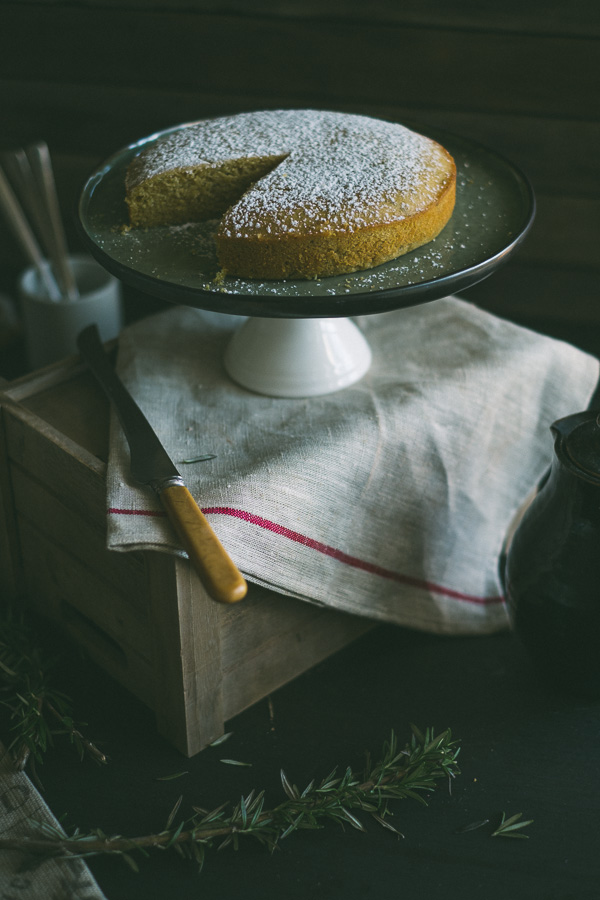 I also believe the original recipe calls for polenta. Of course I had none on hand so I substituted semolina.
I'm assuming that by using polenta the cake would produce a "crumblier" texture. Using the semolina along with some almond flour made it slightly denser but still very moist.
I also thought about addding a lemon syrup, like my revani cake but opted not to. It didn't need it.
Dress it up with a fine dusting of icing sugar, pour yourself a cuppa and indulge in a wonderful, fragrant afternoon treat.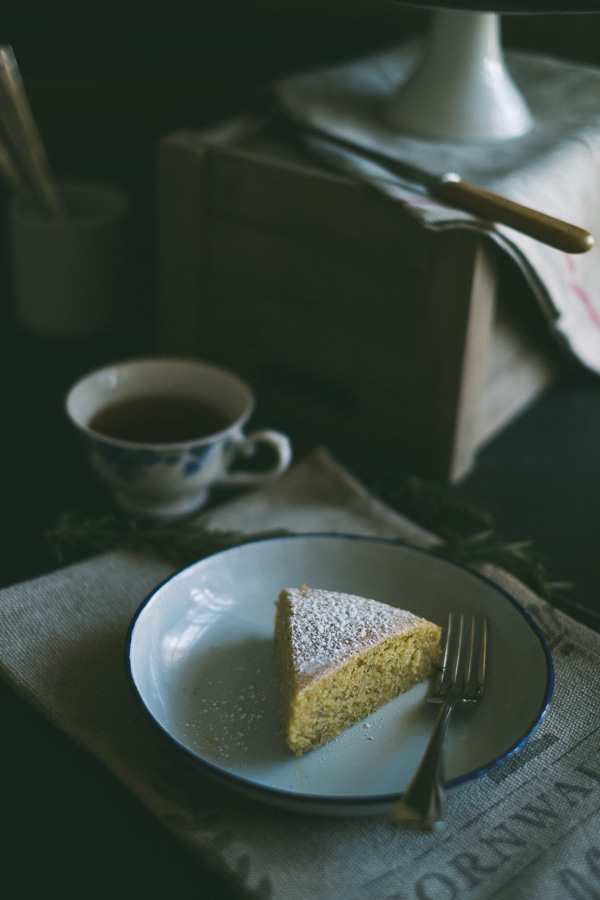 Rosemary Semolina Olive Oil Lemon Cake Recipe
Serves: 8
A moist, fragrant cake made with rosemary, olive oil and lemons.
Ingredients:
1 cup semolina
1 cup almond flour
1 tsp baking powder
pinch of sea salt
1 cup brown sugar
3/4 cup extra virgin olive oil
zest and juice of 2 lemons
3 eggs
2 tbs rosemary, finely chopped
icing sugar for garnish
Instructions:
Preheat your oven to 180 deg C and grease and line a 23 cm cake tin. Set aside.
Combine the almond flour, semolina, baking powder and sea sat. Stir thoroughly, to remove any lumps and set aside.
In another bowl combine the brown sugar, olive oil, juice and zest, eggs and rosemary. Beat for a few mins on a low speed using a hand or stand mixer until the mixture is well incorporated and lighter in colour.
Fold through the semolina mixture until well incorporated and pour the batter into a cake tin. Bake for 30-35 mins (depending on your oven) or until a skewer inserted comes out clean.
Leave the cake in the tin for 5 mins before removing it and letting it cool on a wire rack. Once cooled completely dust with icing sugar and serve.