This cherry and coconut cake is my offering for this Xmas. Enjoy a slice or two...
'Tis the season to be merry.
Are you excited?
Or does the thought of spending time with long lost relatives and at packed to capacity shopping malls send a shiver down your spine?
Whatever your feelings on the topic, you know that it's the season to over indulge.
As I've explained one many occasions in the past, our Christmas celebrations are on the "warmer" side here in Australia. I tend to avoid the whole "roast turkey and all the trimmings" kind of Xmas fare.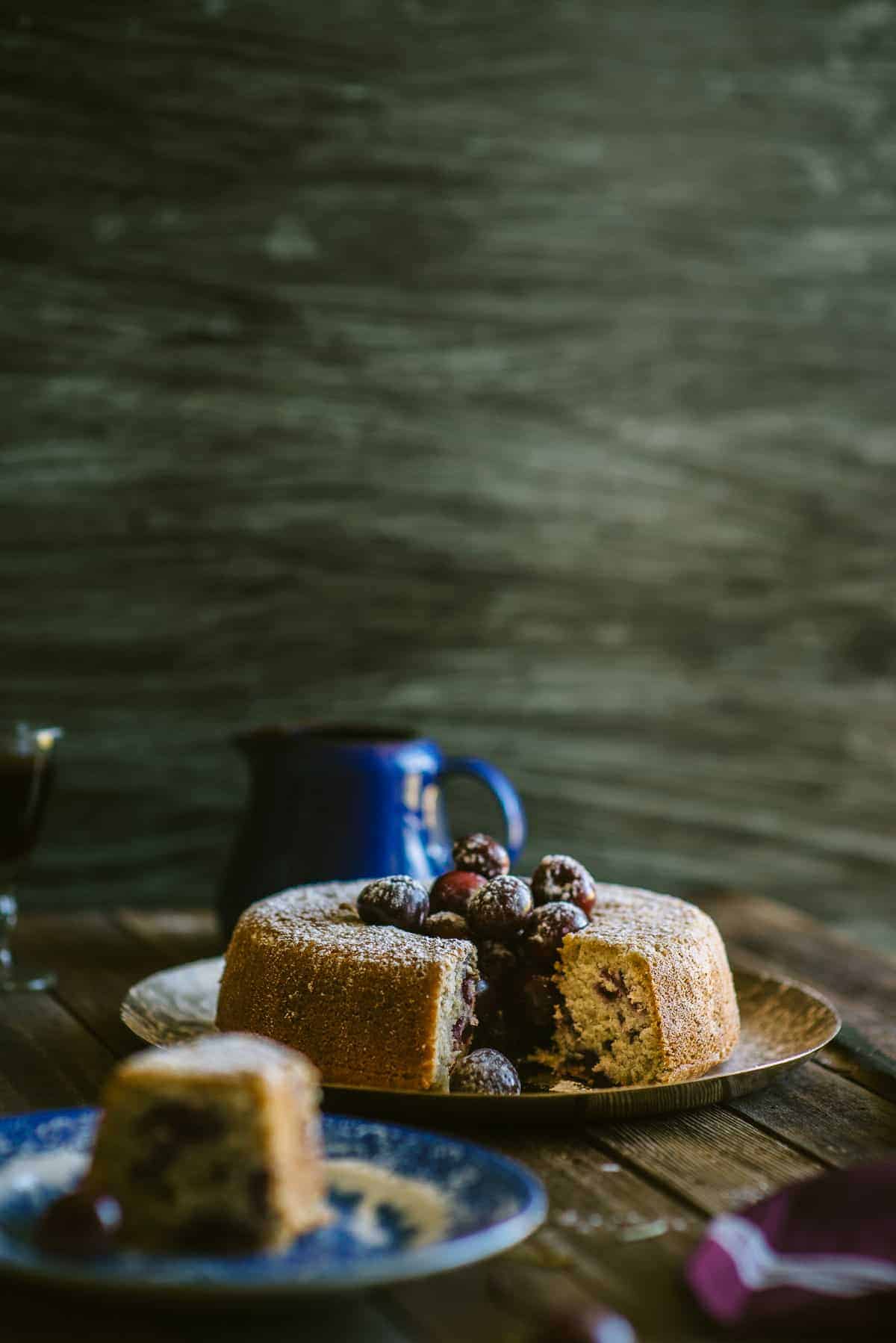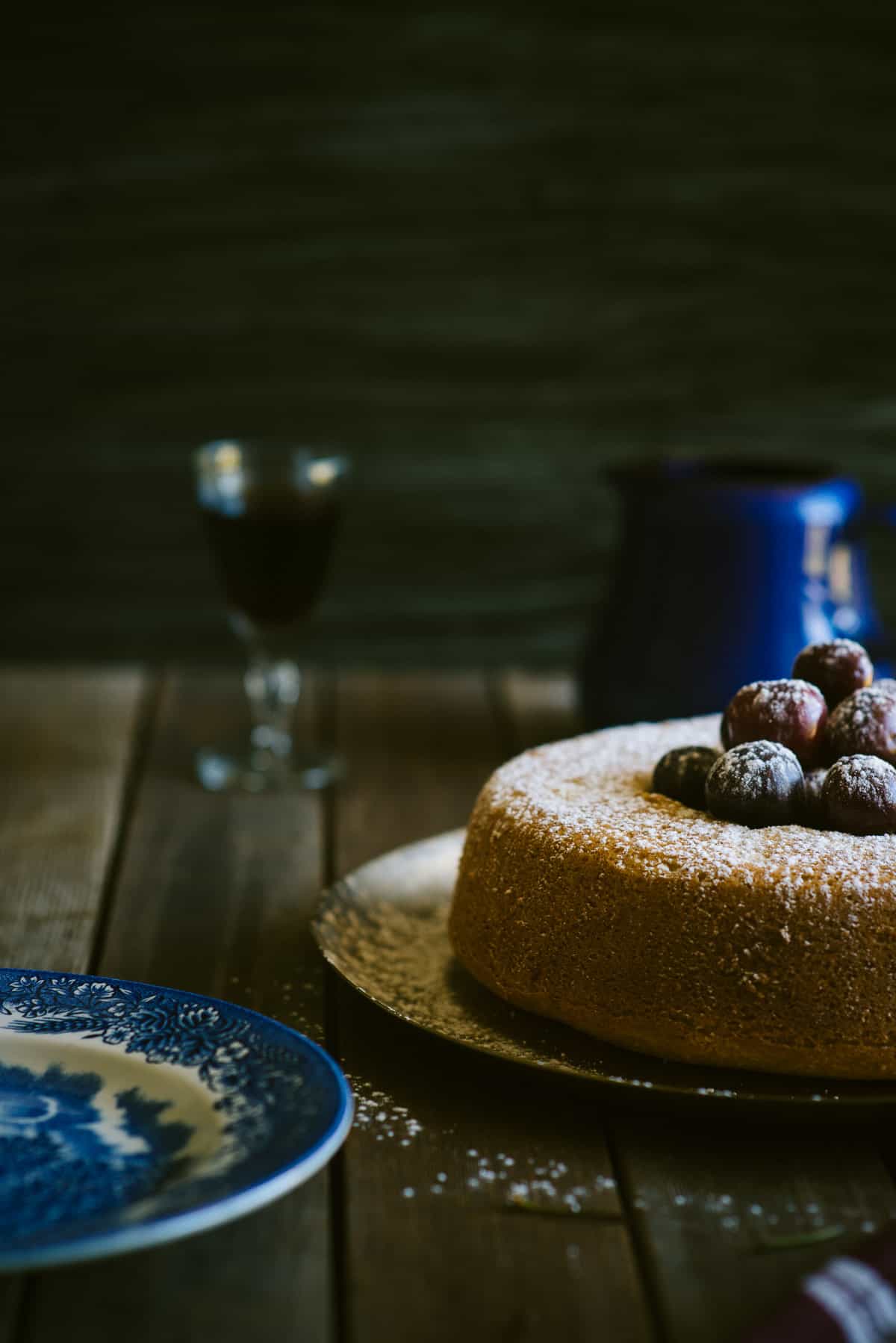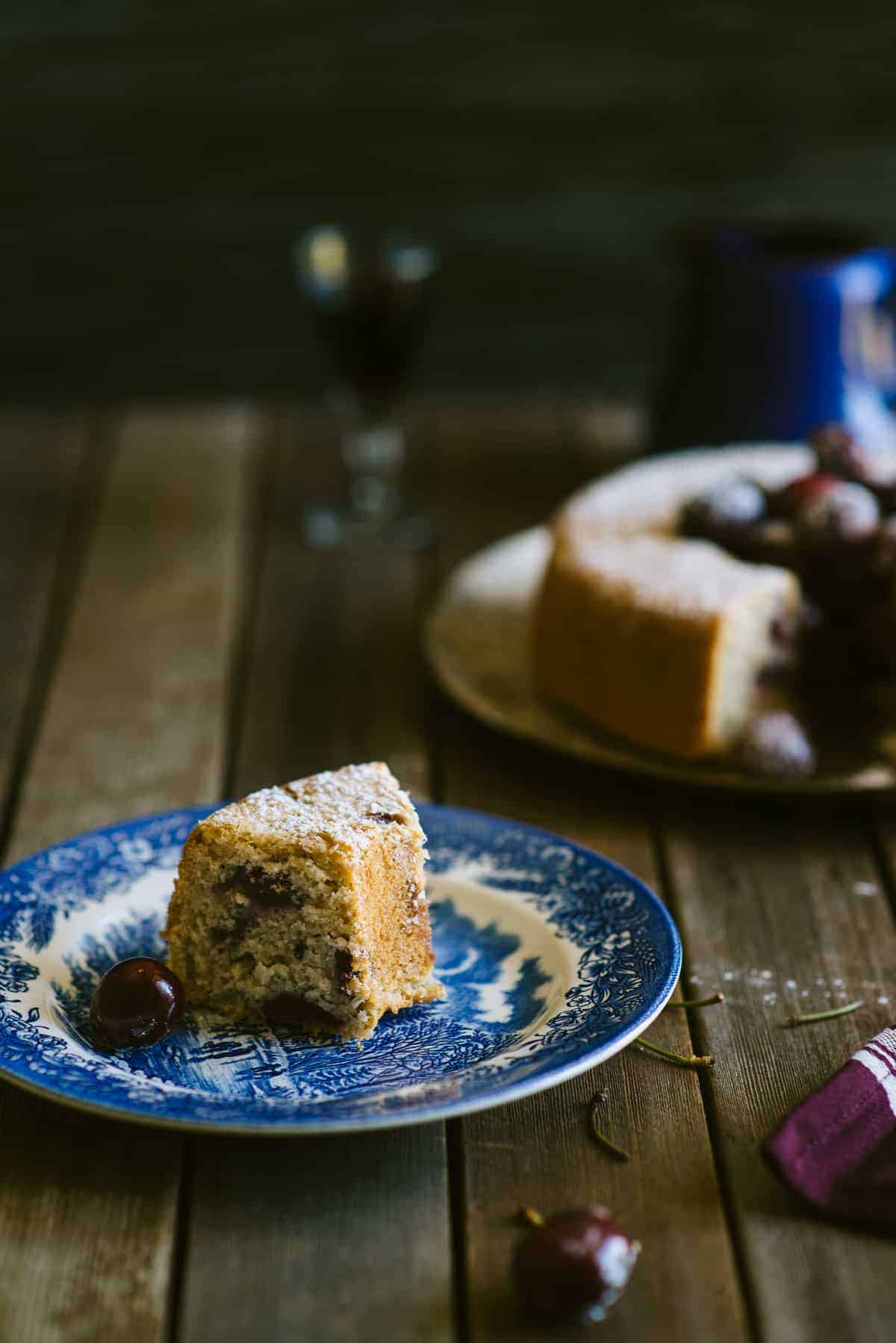 Instead the emphasis is on fresh seafood, cool cocktails and barbecued delights.  (More on those soon!).
For desserts think of mini pavlovas with poached figs and cakes with in season ingredients.
And nothing could be more in season than cherries.
They're everywhere at the moment and I couldn't resist them the other day at the markets.
I put them to good use by making this very "coco-nutty" inspired, dairy free cherry and coconut cake.
If you love coconut you're in for a real treat! There's a double dose in this recipe with the use of desiccated coconut and coconut cream.
Top with fresh cherries, dust with a little icing sugar for a "snow effect" and you have a superb treat for these "ho-ho" days ahead!
Enjoy!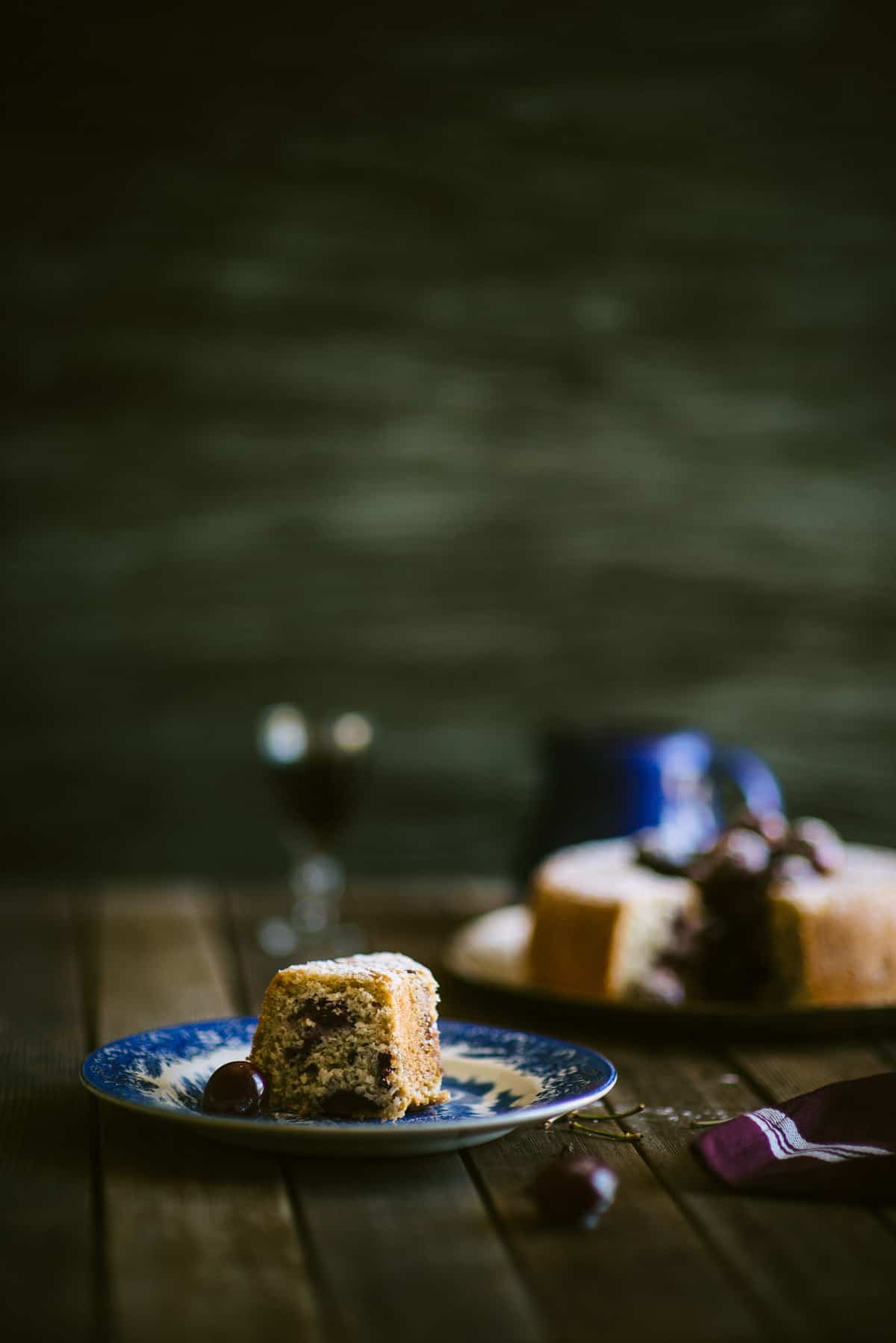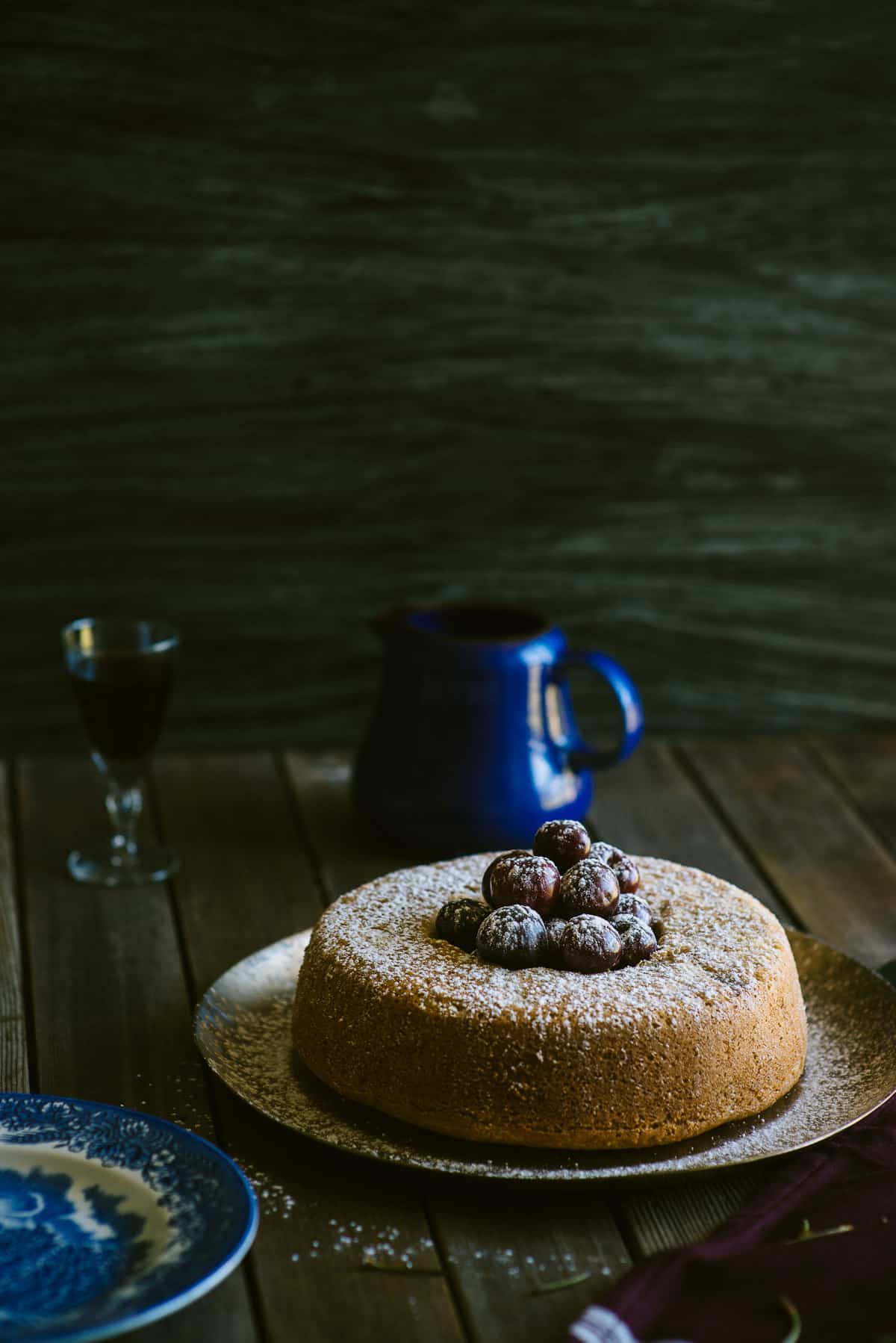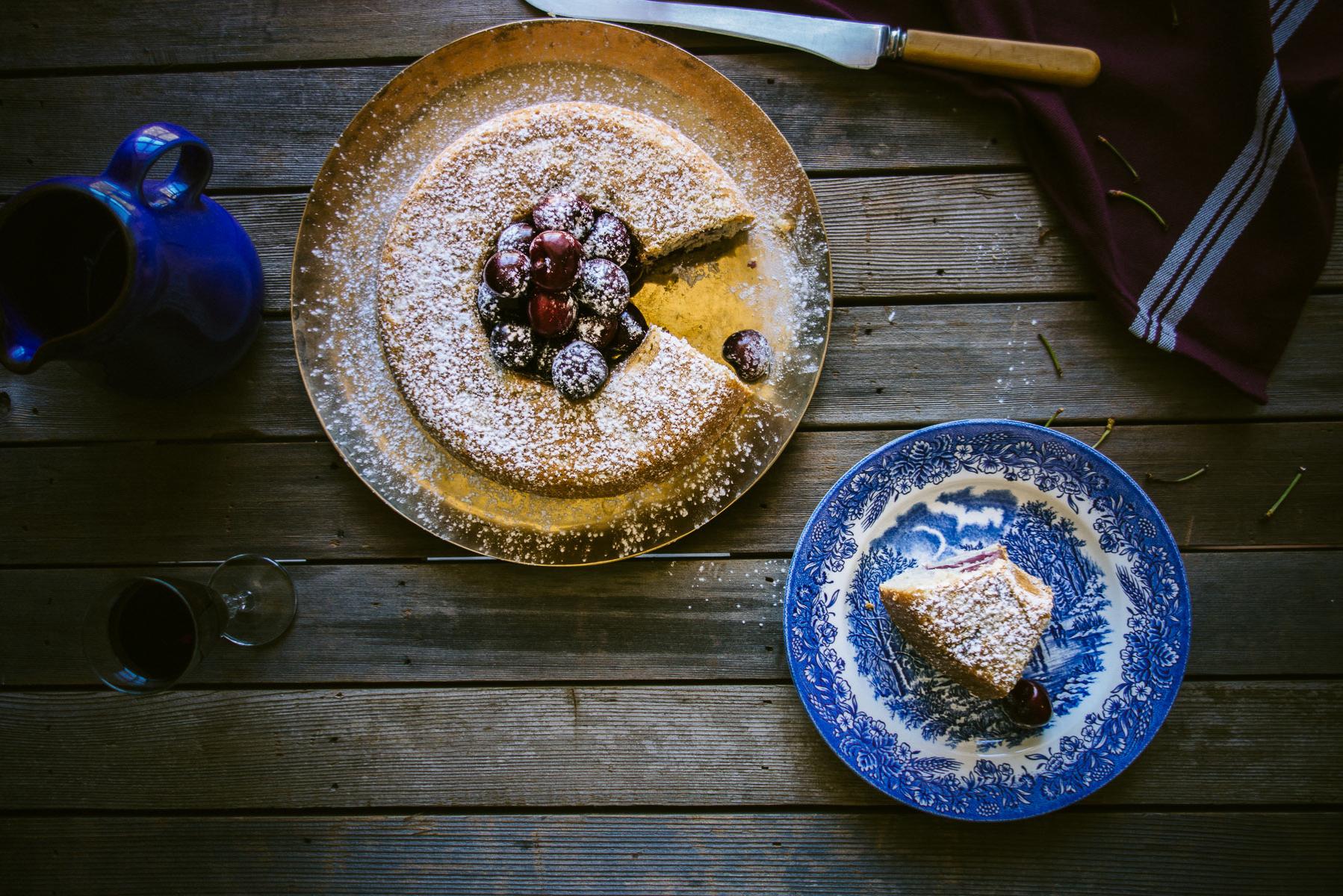 CHERRY AND COCONUT CAKE RECIPE
Adapted from here
Ingredients:
1 1/2 cups self-raising flour
3/4 cup caster sugar
1 cup desiccated coconut
270ml can coconut cream
2 eggs
1 teaspoon vanilla extract
1 cup freshly pitted cherries, sliced in half
icing sugar for dusting
Instructions:
Line and grease a 22cm bundt cake tin and pre heat your oven to 180 deg C.
In a large bowl combine the flour, caster sugar and desiccated coconut. Stir to combine.
In a spearate small bowl or jug whisk the coconut cream, eggs and vanilla. Add to the flour mixture and stir well. Fold through the freshly pitted cherries.
Pour into baking tin and cook for 35-40 mins. The cake is cooked when a skewer inserted comes out clean. Allow the cake to cool in the pan for 5 mins before inverting onto a cake rack.
Once cooled, dress with extra fresh cherries and dust with icing sugar.