This leek and cheese pie combines sweet leeks and creamy cheese are a "win win" combination.
If you're after something a little different than the usual spanakopita, I highly recommend making this "prasopita" or leek and cheese pie.
Leeks take on a completely different personality when they have been slowly cooked. Combined with a little cheese, a few herbs and encased in some lovely "rustic" pastry-you can't go wrong!
I know it's not "traditional" but I quite like the rustic shape of this galette. The pastry is similar to the one I used when making my wild greens pie, except this time I used spelt flour. (I'm still going through a big batch that I bought recently).
The filling is a combination of ricotta , feta cheese and my trusted trio of herbs, parsley, dill and mint.
Admittedly it did come out a little higher than normal but a high pie is a good pie!
This could easily be served as a main meal with a side salad however if you tend to be greedy like me then serve it as a nice starter before the main event.
Enjoy!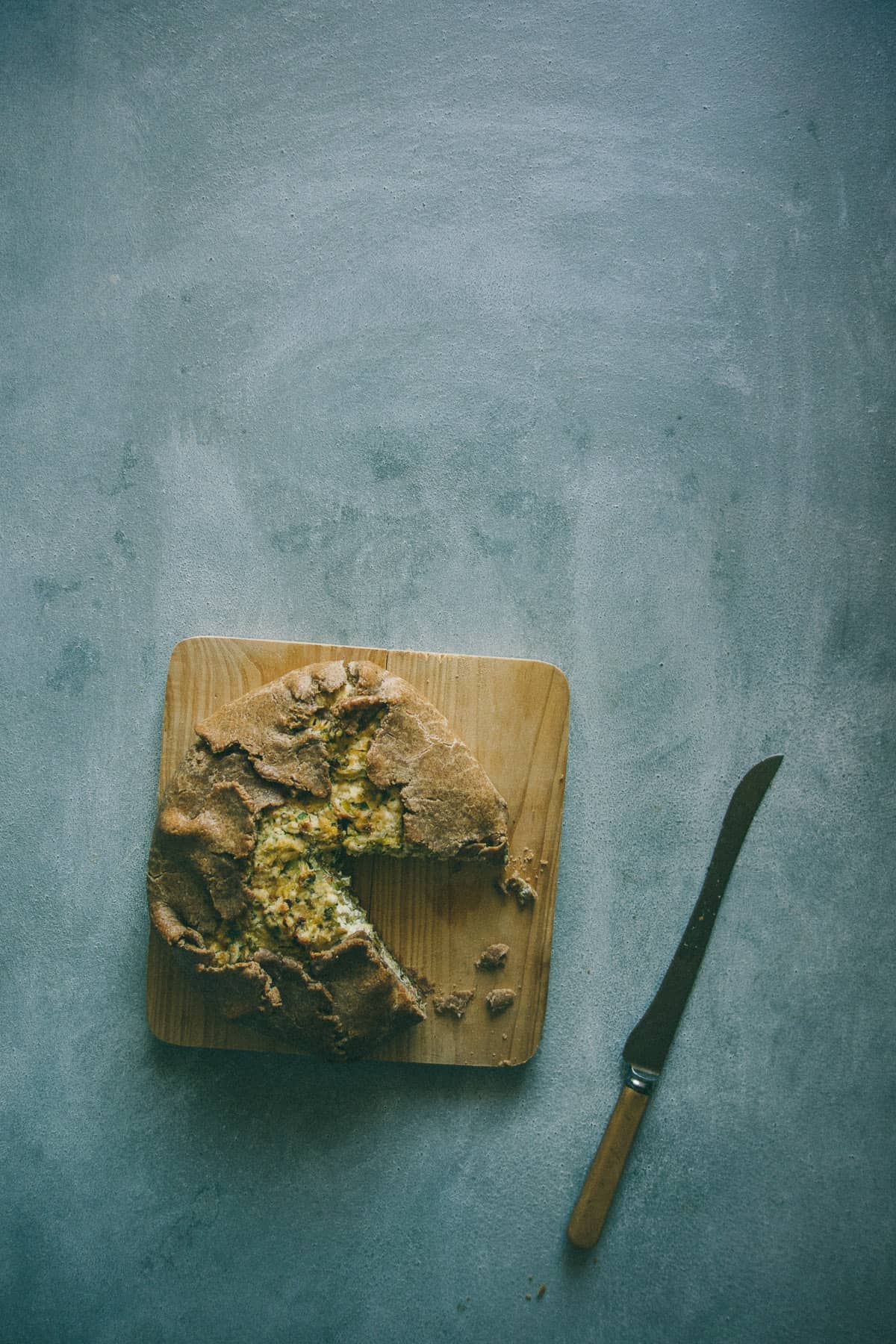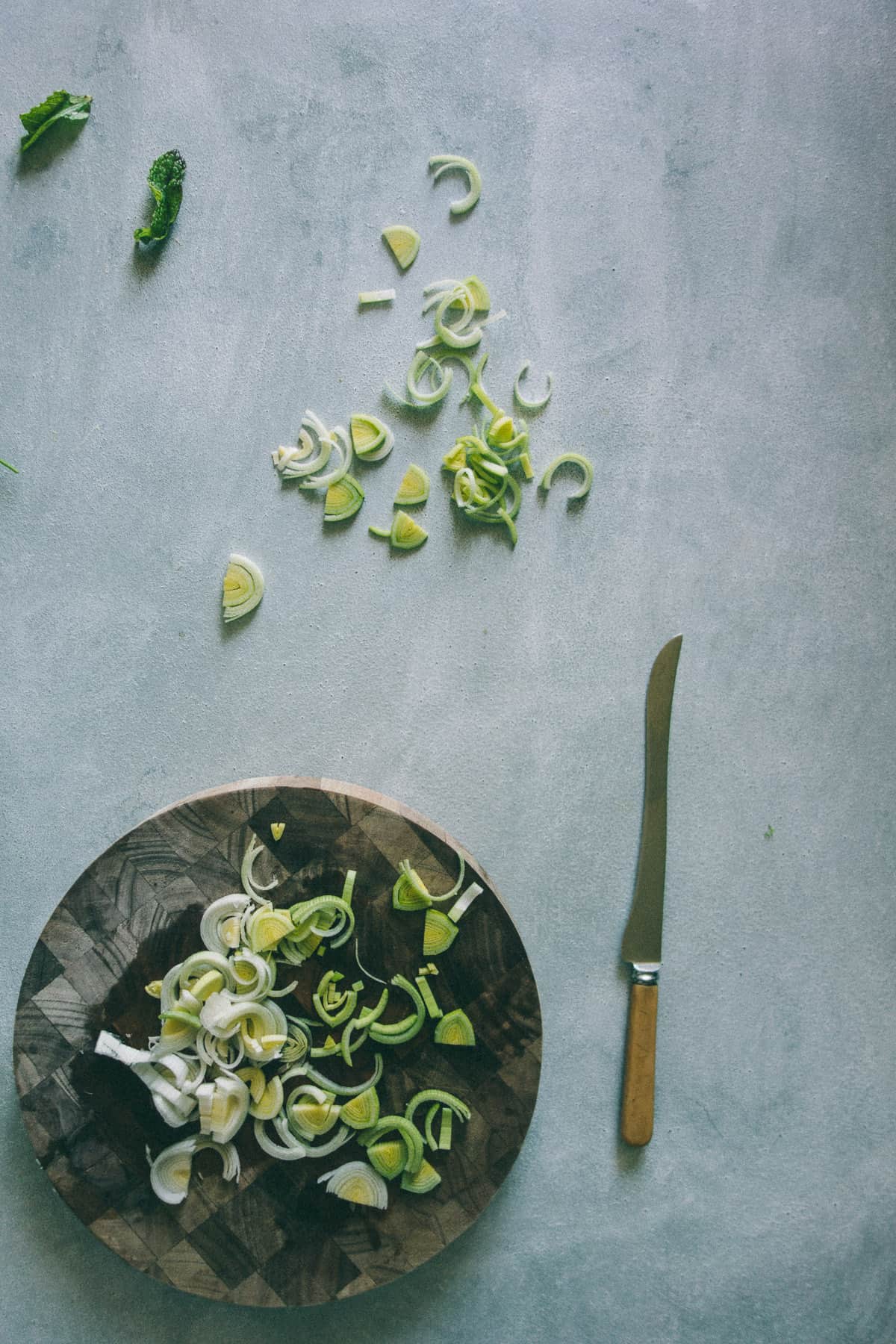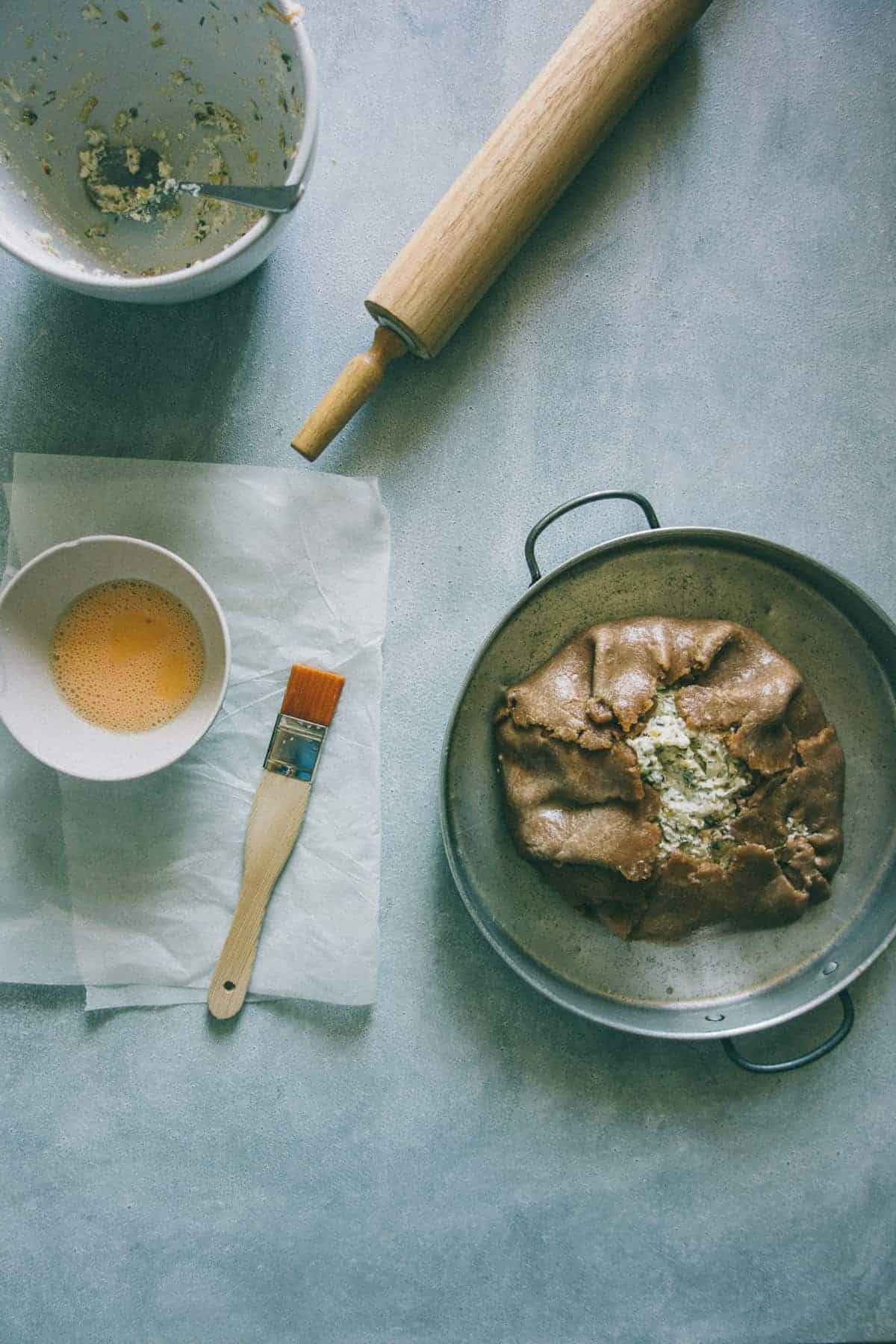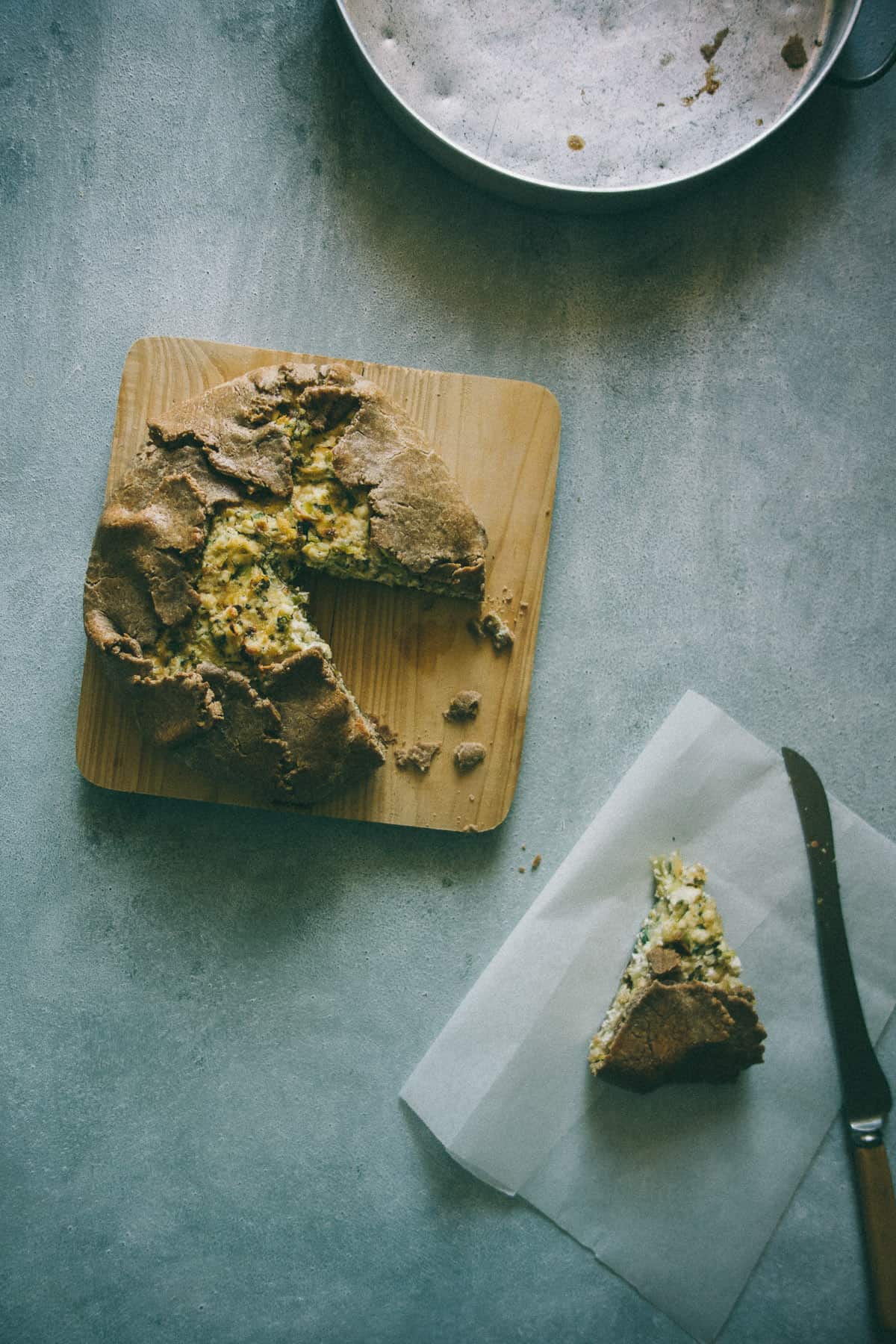 "PRASOPITA"-LEEK AND CHEESE PIE RECIPE
Serves 6-8
Ingredients:
1 x quantity of Provencal pastry (substitute with spelt flour-recipe here)
2 large leeks, washed and rinsed (white part only)thinly sliced
250 grams fresh ricotta
150 grams feta cheese
3/4 cup freshly chopped parsley
1/4 cup freshly chopped mint
2-3 tbsp freshly chopped dill
2 eggs
freshly ground pepper
Instructions:
Preheat your oven to 180 deg c and line a baking tray with baking paper.
Saute the leeks in 2 tbsp of olive oil in a medium sized saucepan and allow to soften and cook for 8-10 mins. Remove and set aside and allow to cool completely.
Roll the Provencal pastry out in a large round shape approx. 2cm thick.
Combine the cooked leeks, ricotta, feta, herbs, eggs and pepper.
Scoop the cheese and leek mixture into the rolled pastry allowing for a few cms around the edges. Fold the edges over the mixture creating a rustic effect.
Brush with egg wash (a little beaten egg with water) and cook for 40-45 mins until browned. Allow to cool for 10-15 mins before cooling and serving.