Mushroom fillo cigars with Middle Eastern inspired ingredients. Perfect for entertaining.
January seems to be about entertaining here in Australia.
With our summer in full swing it's only inevitable that people are enjoying the season with barbecues and picnics.
If you're looking for something to spruce up your summer entertaining, I think I may be able to help.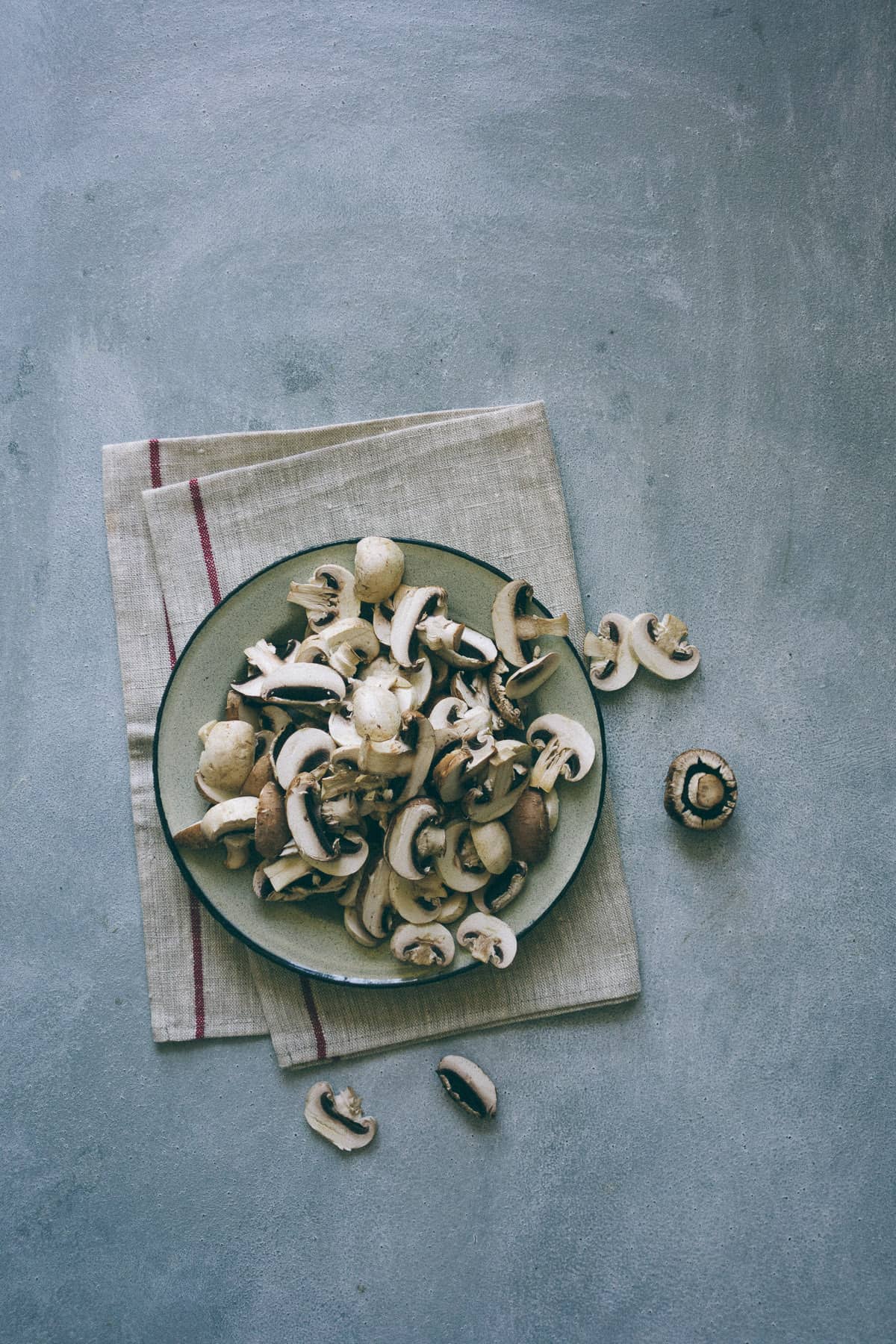 It's always exciting when the Australian Mushroom Growers ask me to come up with a recipe. It allows  me to get out of my comfort zone and become a little creative.
After last week's roasted cauliflower and chickpea salad, I decided to continue with my Middle Eastern inspired theme by whipping up a batch of cigars!
If you've never tried  Middle Eastern "cigars" then you are definitely missing out. Usually filled with meat and cooked with a myriad of spices they are definitely "more-ish" and addictive.
Along with the crispy fillo pastry it's a perfect little, iressistible package.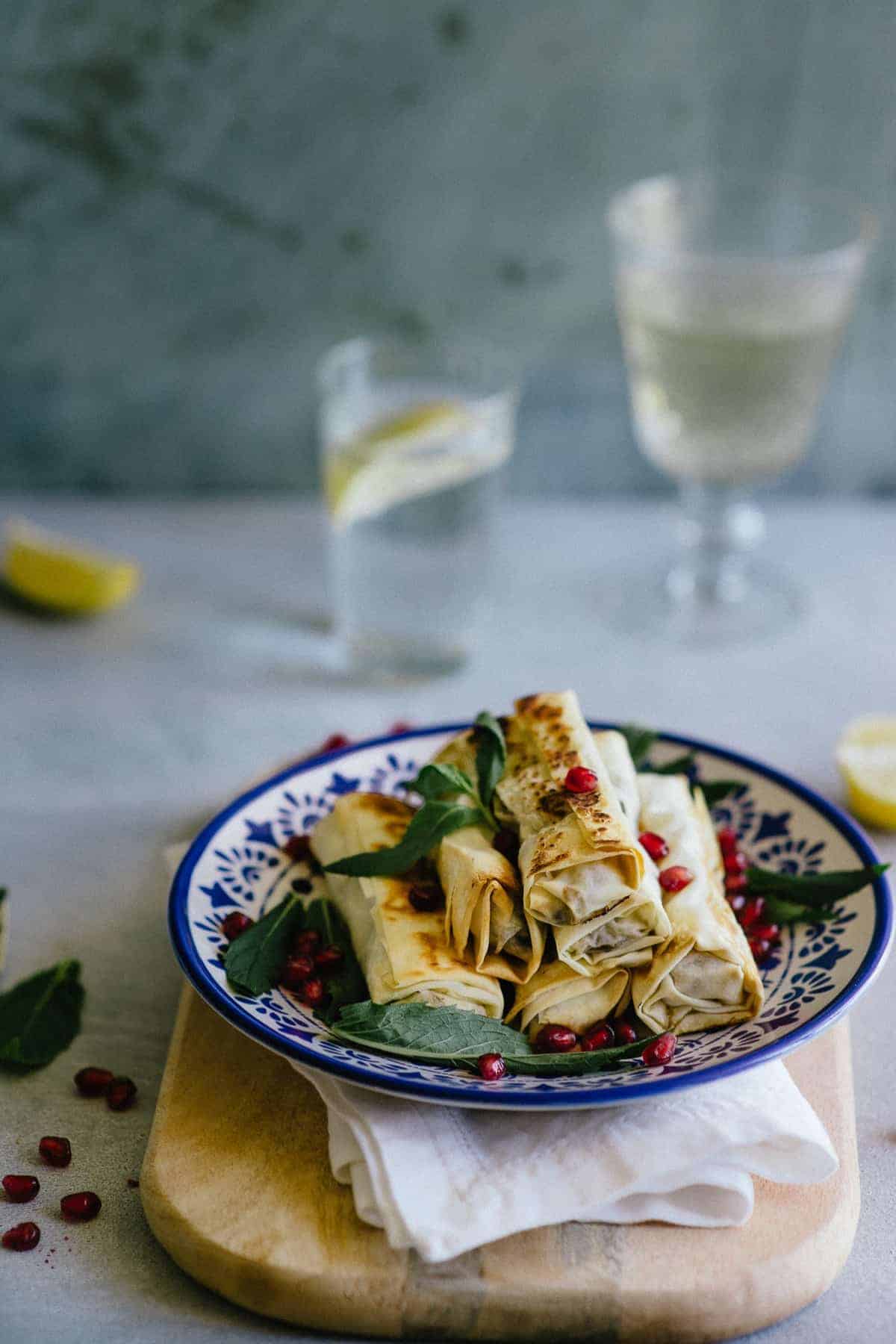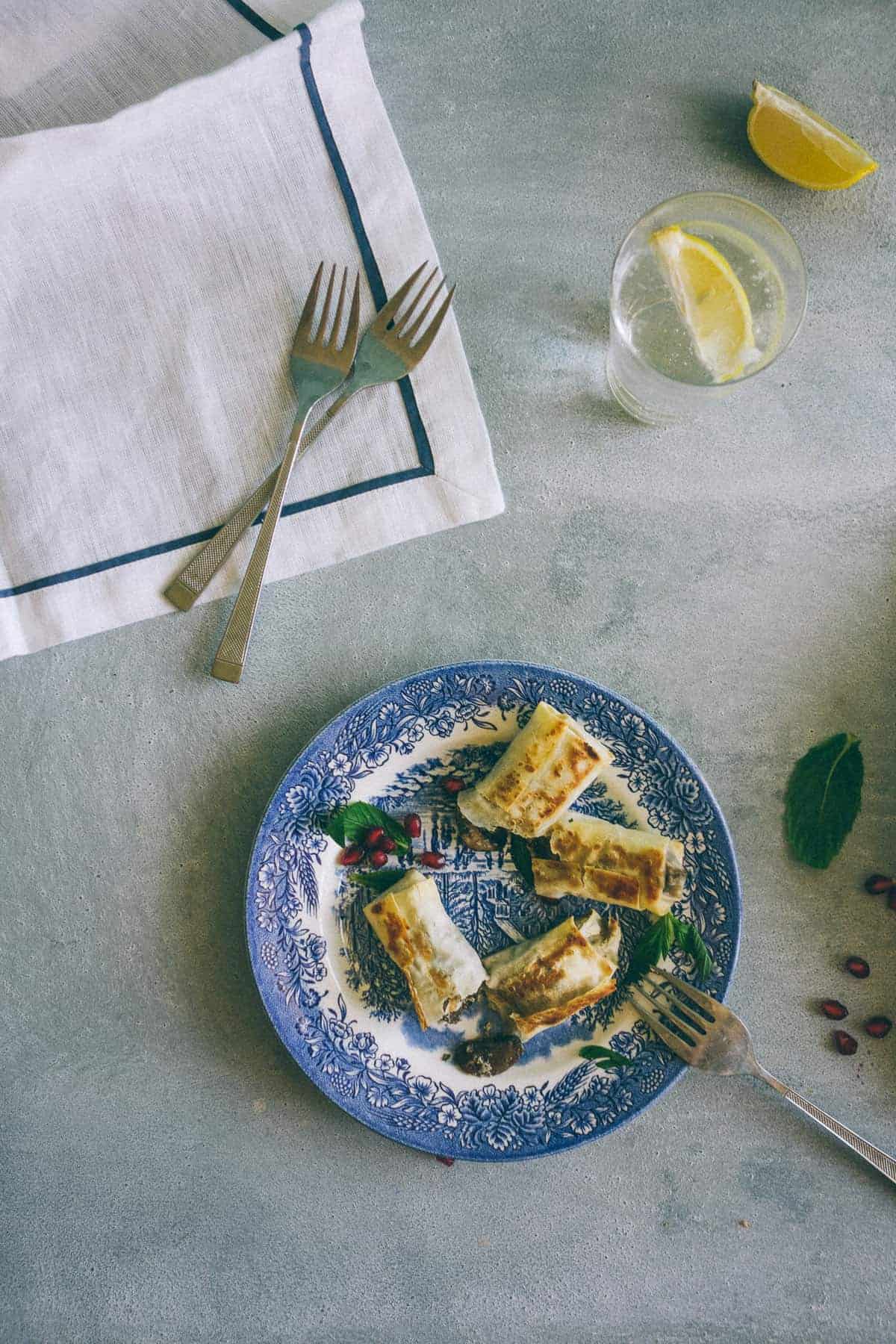 My fillo cigars are filled with a combination of sliced Swiss brown and button mushrooms. To add a little tang I've also used some goats curd.
The mushroom filling is further enhanced with sumac, a little lemon zest and a touch of pomegranate molasses for sweetness.
I know there seems to be a lot of flavours competing here but trust me, these were devoured in seconds by all who consumed them.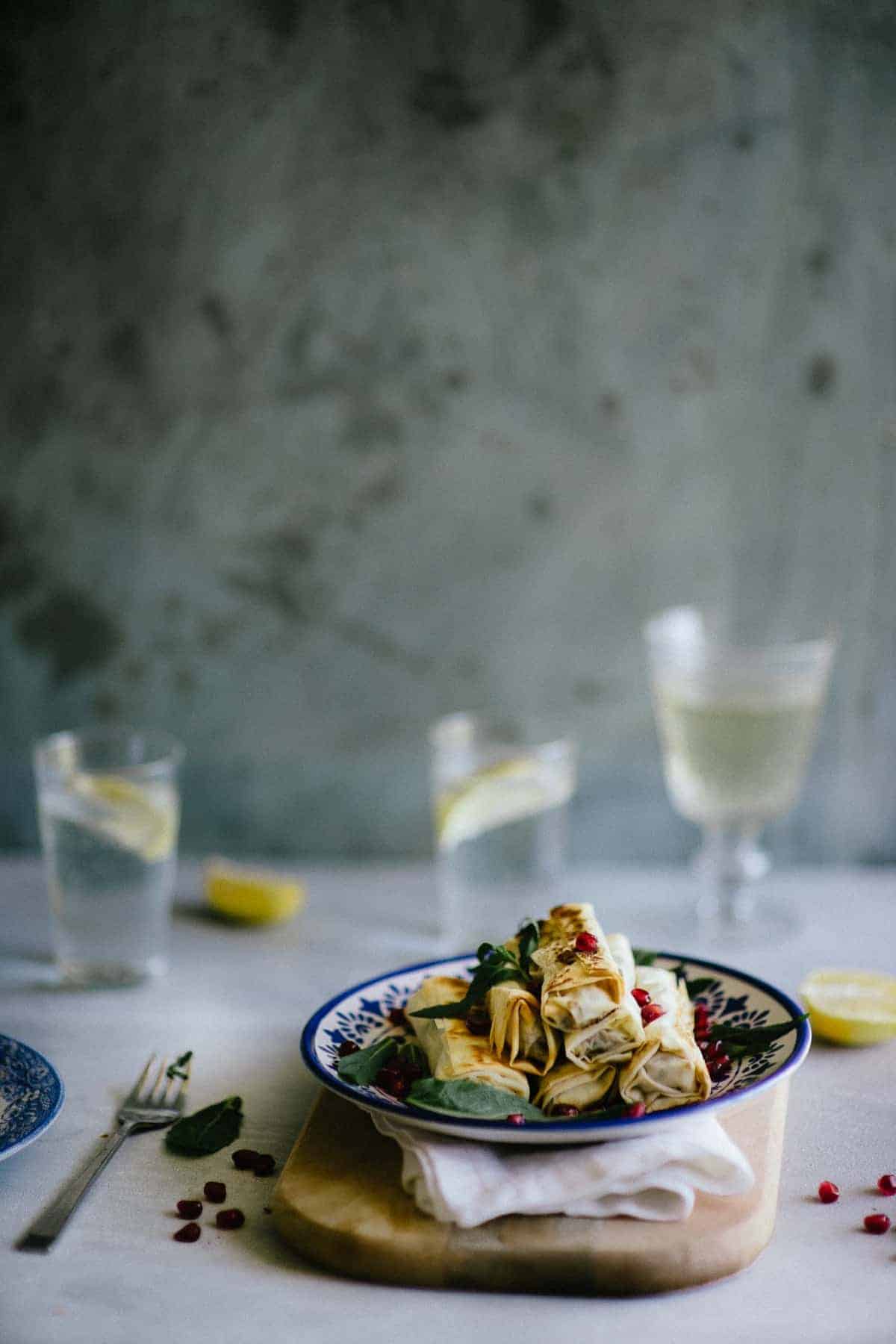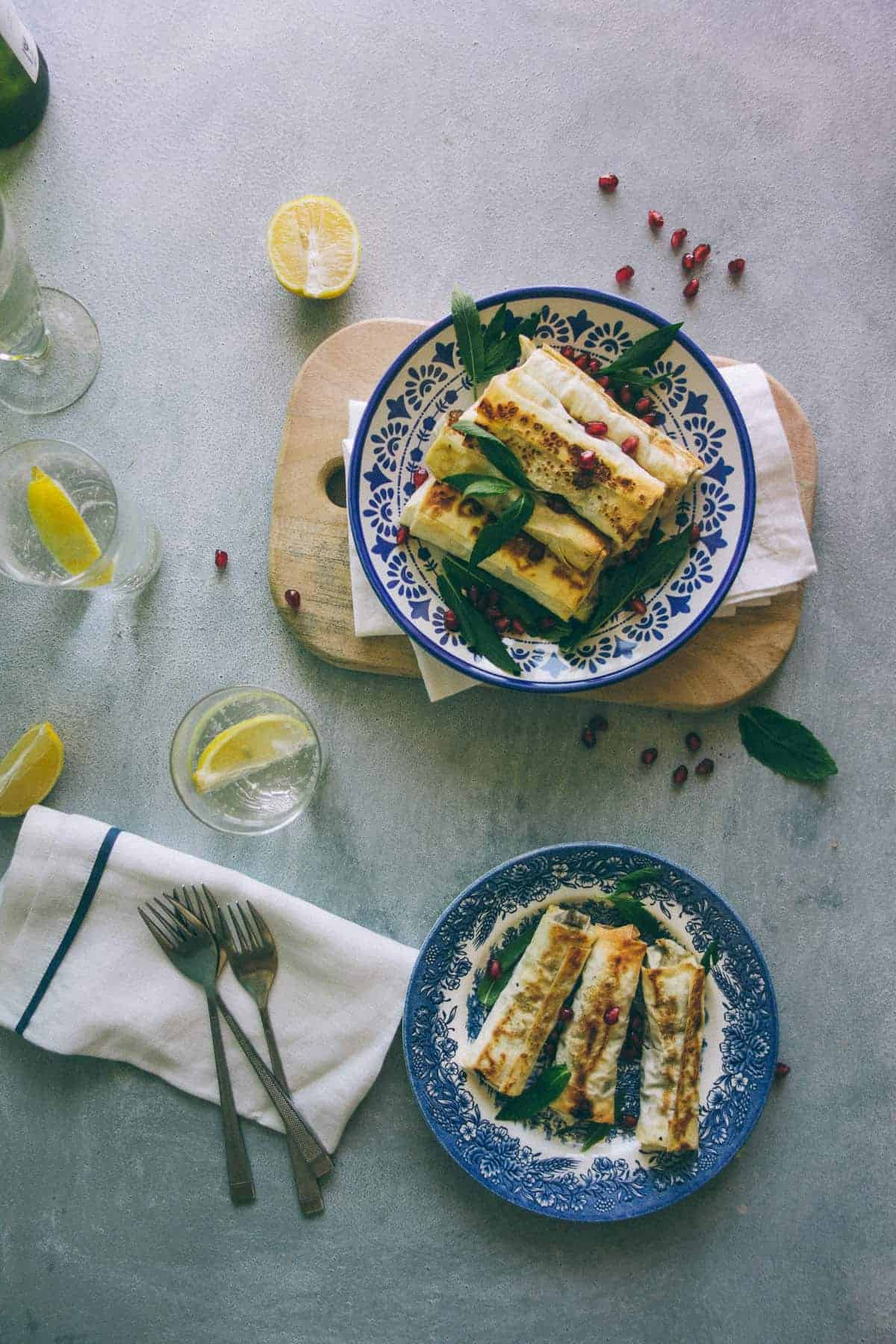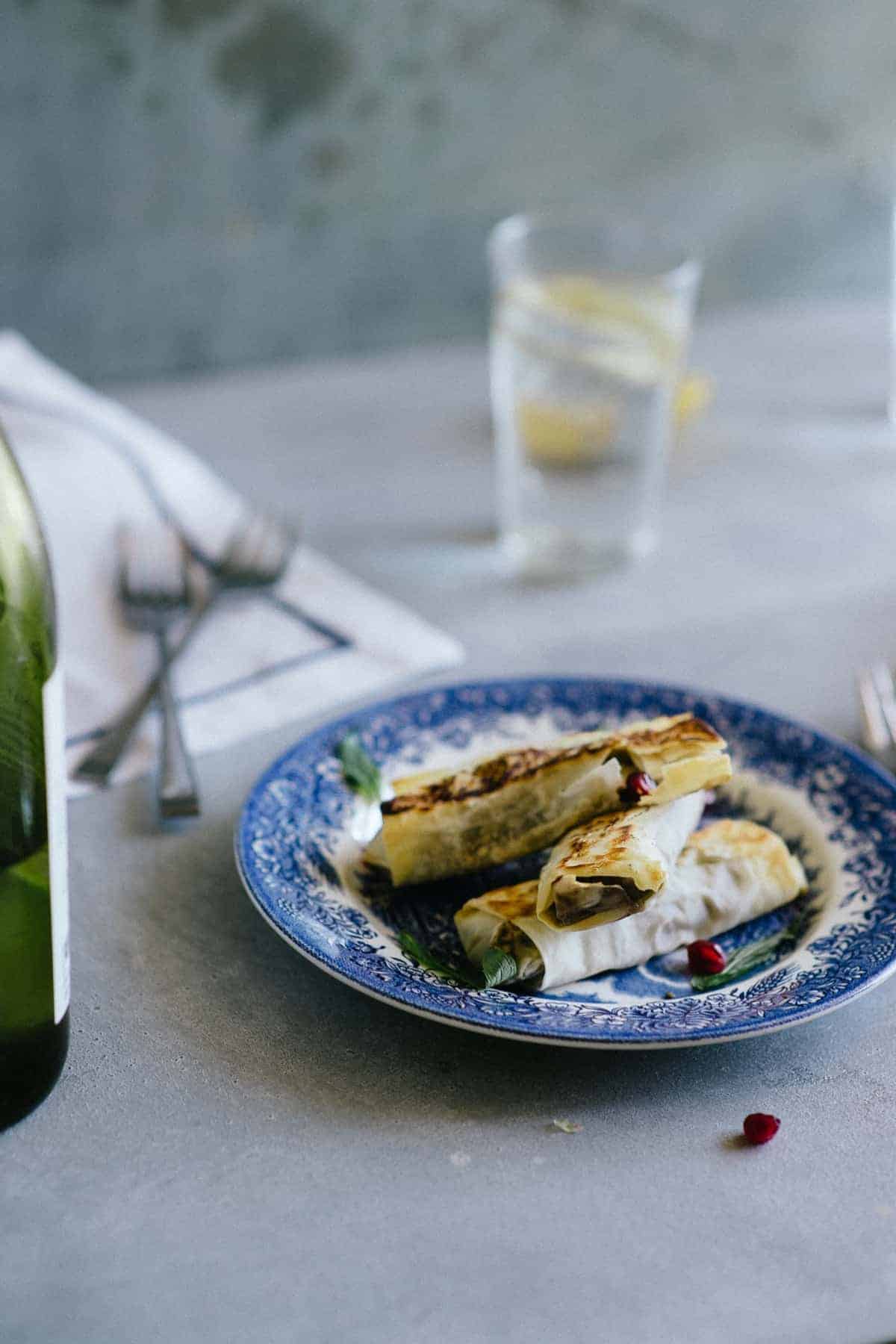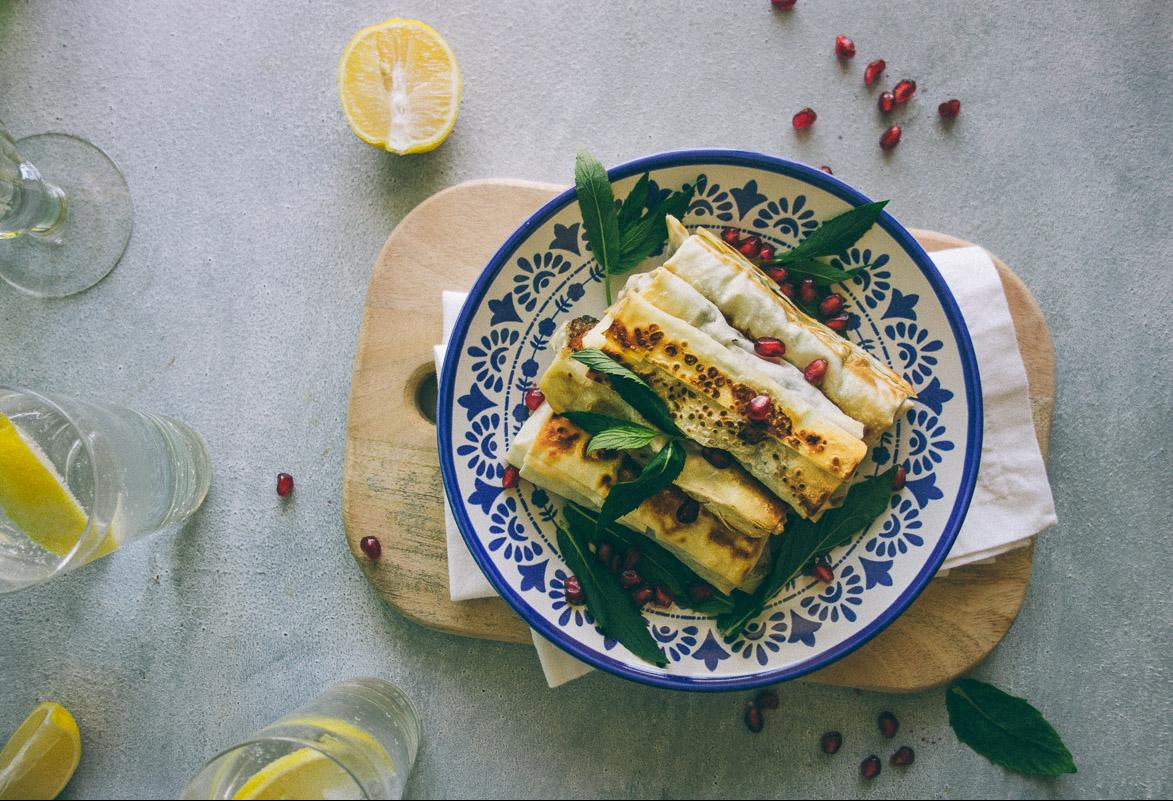 MUSHROOM FILLO CIGARS RECIPE
Makes 14 cigars
Ingredients:
1 tbsp olive oil
25 grams butter
1 small red onion finely diced
1 clove of garlic, crushed
400 grams of sliced button and Swiss brown mushrooms
100 grams goats curd (can substitute with goats cheese or feta)
pinch sumac
zest of half a lemon
1 tbsp pomegranate molasses
7 sheets fillo pastry
olive oil spray
fresh mint and pomegranate seeds for garnish
Instructions:
Preheat your oven to 180 deg C and line a baking tray with baking paper.
In a medium sized pan heat the olive oil with the butter. Add the onion and garlic and allow to soften for 2-3 mins. Add the mushrooms and cook until the mushrooms have softened and reduced. Once cooked, remove and set aside to cool completely.
Add the goats curd, sumac, lemon zest and molasses and stir until well combined.
Lay a fillo sheet on a clean bench with the shorter edge facing you, spray with olive oil and cut in half lengthways. Place a tbsp of the mushroom mixture on the shorter end leaving 2cm border. Fold the pastry over from the sides and roll up into a tube shape to firmly enclose. Repeat for the remaining cigars, place on baking tray and spray agin with extra olive oil.
Bake for 15-20 mins until golden brown and serve garnished with fresh mint leaves and pomegranate seeds.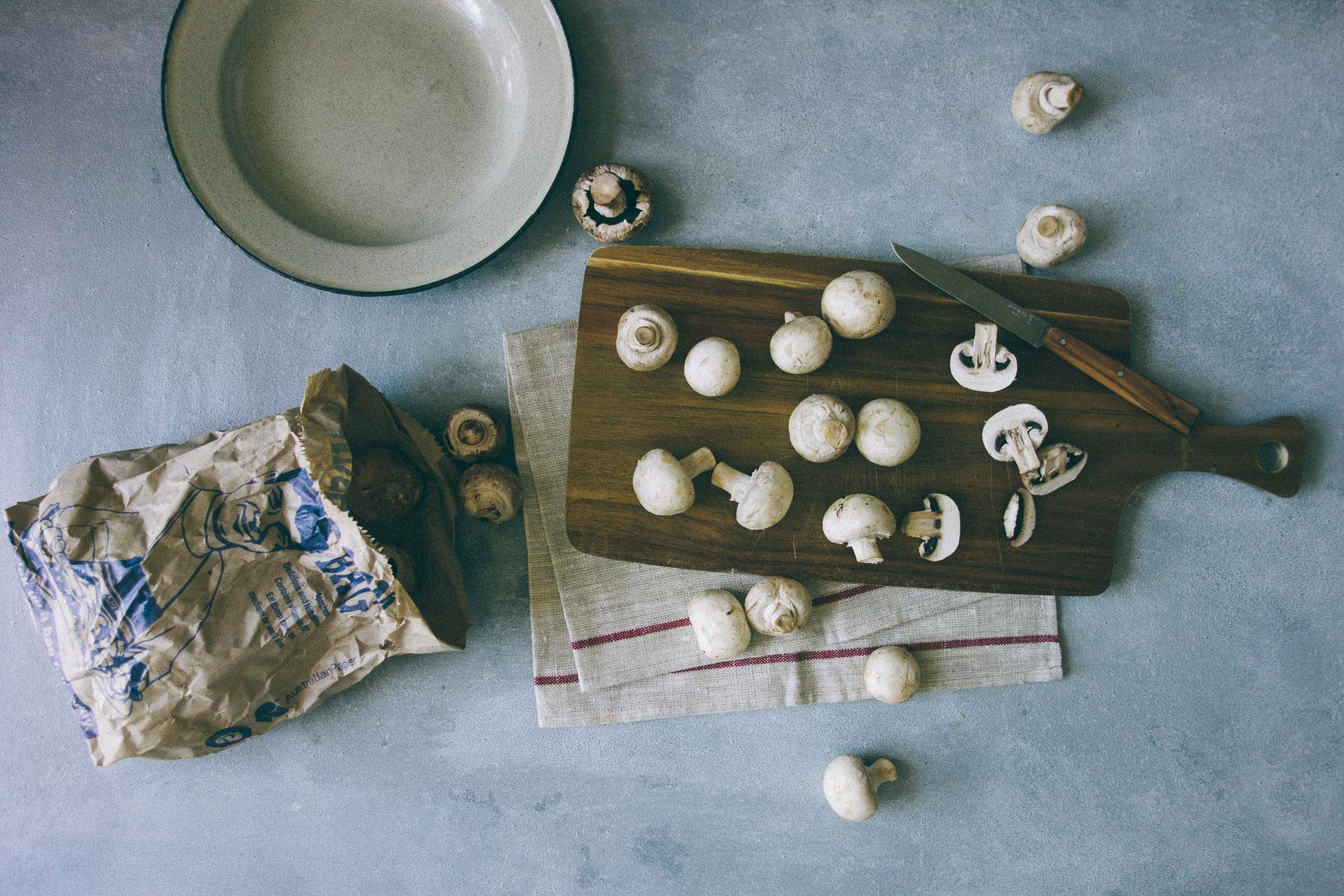 This recipe content is proudly sponsored by the Australian Mushroom Growers Association who compensated me for creating the recipe as part of the Summer Mushrooms campaign.