Honeycomb cannelloni is a very different take on a classic Italian dish.  This version uses chorizo, olives and feta cheese.  Your taste buds will thank you later.
You don't need to convince me of the benefits of the Mediterranean diet.  I've been enjoying them all of my life.  Horta (wild greens) and million veggies? Tick.  Fruits? Double tick.  Olive oil? You can add as many ticks as you want here!  It's true.
Olive oil is the one feature of the Mediterranean diet which most defines who I am!  I'm not "oil specific" but If I had to be a little bit (ok a lot!) biased, I would say that it is the most favoured and used oil in my kitchen.  Reliable, versatile, healthy and most important of all – tasty!
You're probably thinking, "What has honeycomb cannelloni got to do with olive oil? …"
Quite a lot actually.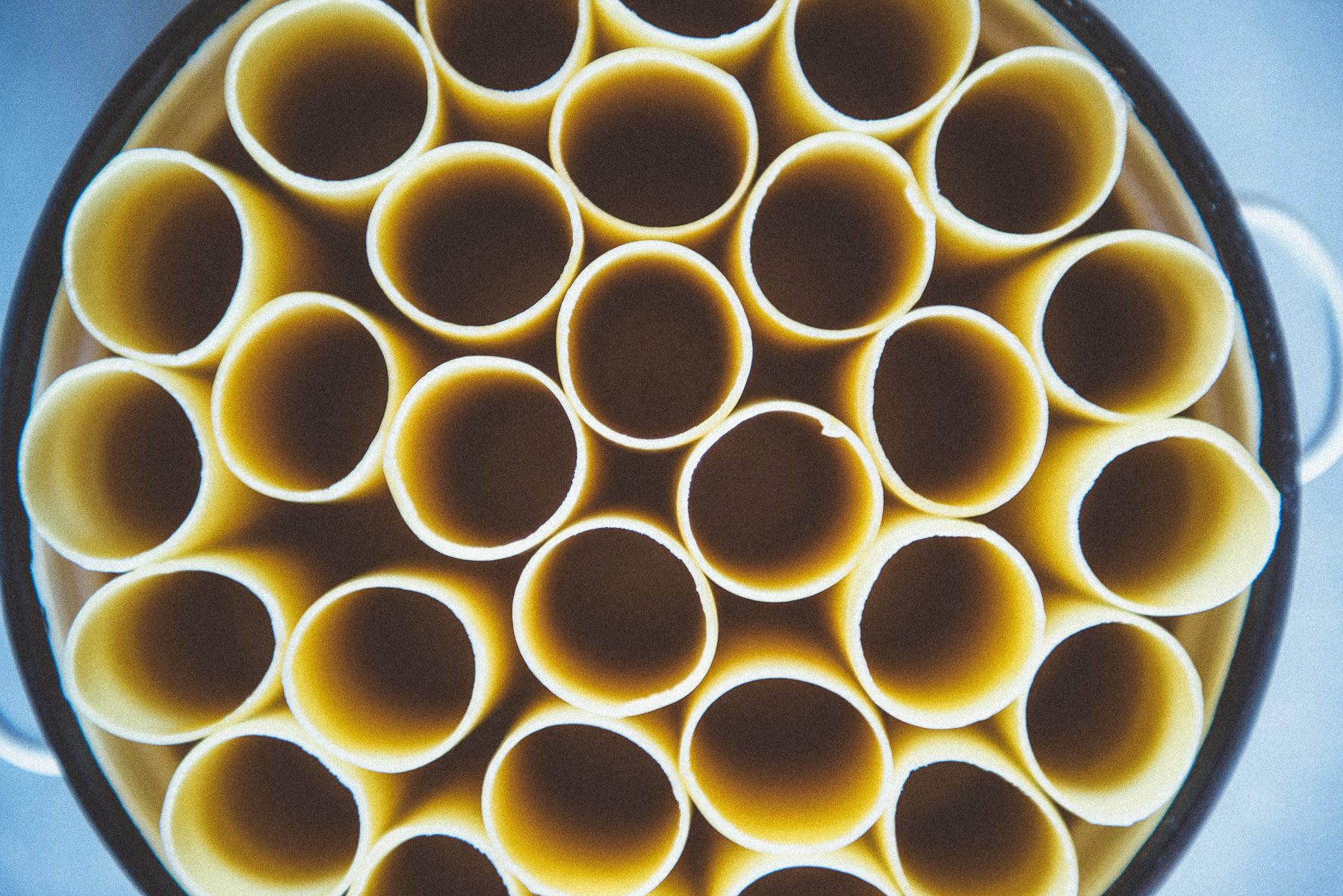 This post is a little introduction to a new range of smallgoods available in the Australian market called Oliving by Hans.  It is a product inspired by the Mediterranean diet and replaces some of the saturated fat with Greek olive oil.  I was curious about how the olive oil is "in" the actual product and it was explained that is incorporated in its natural form.  No "smoke and mirrors", no "sleight of hand tricks". Just pure olive oil goodness!
Oliving by Hans is a first in the Australian market for smallgoods and the fact that it uses Greek olive oil makes this Australian-Greek a proud, "happy chappy"!  To celebrate the release of the product I have devised a recipe using inspiration from Spain, Italy and  of course, Greece.
And wait till you bring it to the table. There'll be a lot of "oohs and aahs".
My honeycomb cannelloni has Oliving by Hans chorizo, Kalamata olives, red peppers and feta.  I'd seen Jamie Oliver do a version of this and have wanted to make it in a long time.
The trick is to have a baking dish deep enough to hold the cannelloni tubes. Mine was a little short and the top part of the cannelloni were a little on the crispy side but they were still edible.
I was also worried that the sauce wouldn't be able to cover all of the tubes, so I cheated slightly by tossing them in the sauce and then stacking them vertically in the dish.  It looks a little complicated but it's actually quite easy.  And wait till you bring it to the table. There'll be a lot of "oohs and aahs".
Trust me.
It's a little bit dramatic and that's how I like it.
Scroll down for the recipe.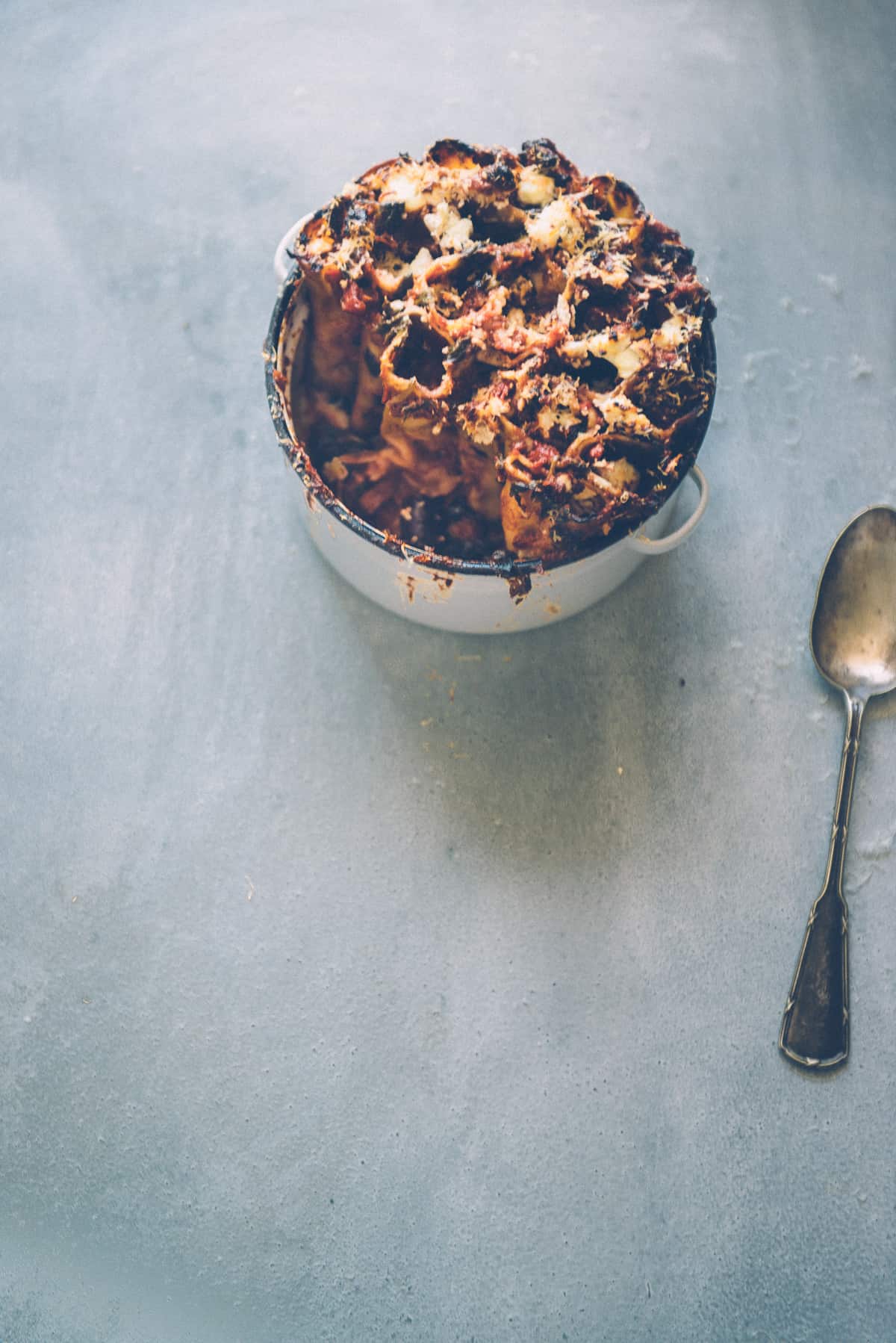 Honeycomb Cannelloni Recipe
Turn boring cannelloni into this dramatic honeycomb cannelloni.
Ingredients
2 tbsp olive oil
1 x pack of Oliving by Hans chorizo, diced into 1cm chunks
1 red onion, finely diced
1 medium carrot, finey chopped
1 rib of celery, finely diced
2 x 400g cans tomatoes
150g baby spinach
1 tsp smoked paprika
pinch salt
75g pitted Kalamata olives sliced in half
50g feta, crumbled
a good handful of grated Parmesan cheese
1 x 250g pack of dried cannelloni tubes
Instructions
Heat the olive oil in a large saucepan and fry of the chorizo until crispy. Remove the chorizo and set aside.
In the same saucepan add 1 extra tablespoon of olive oil and add the onion, carrot and celery. Cook until translucent. Add the tomatoes and spinach and cook for a few mins. until the spinach has wilted. Add the paprika, season and then add the cooked chorizo. Bring to a boil and then lower the heat to a simmer and cook for half an hour. (In the last 5 mins. stir through the olives).
To prepare the cannelloni, add two ladles of the sauce to a large bowl. Toss through your dried cannelloni tubes, ensuring they are well covered with the sauce. Set aside for the moment.
Prepare a baking dish which measures 18cm in diameter by filling it ⅓ of the way up with chorizo sauce. Very gently stack your cannelloni in an upright position ensuring they fit snugly in the dish. Add any of the remaining sauce over the tubes and around the sides.
Top with grated feta and Parmesan and cook in the oven for 30-35 mins, until the pasta is cooked through. Allow to rest for 15 mins. before serving with a green salad.
Souvlaki For The Soul would like to acknowledge its partnership with Oliving by Hans and Marmot Inc for this sponsored post. The recipe above was created, developed and photographed by Souvlaki For The Soul using Oliving by Hans products.