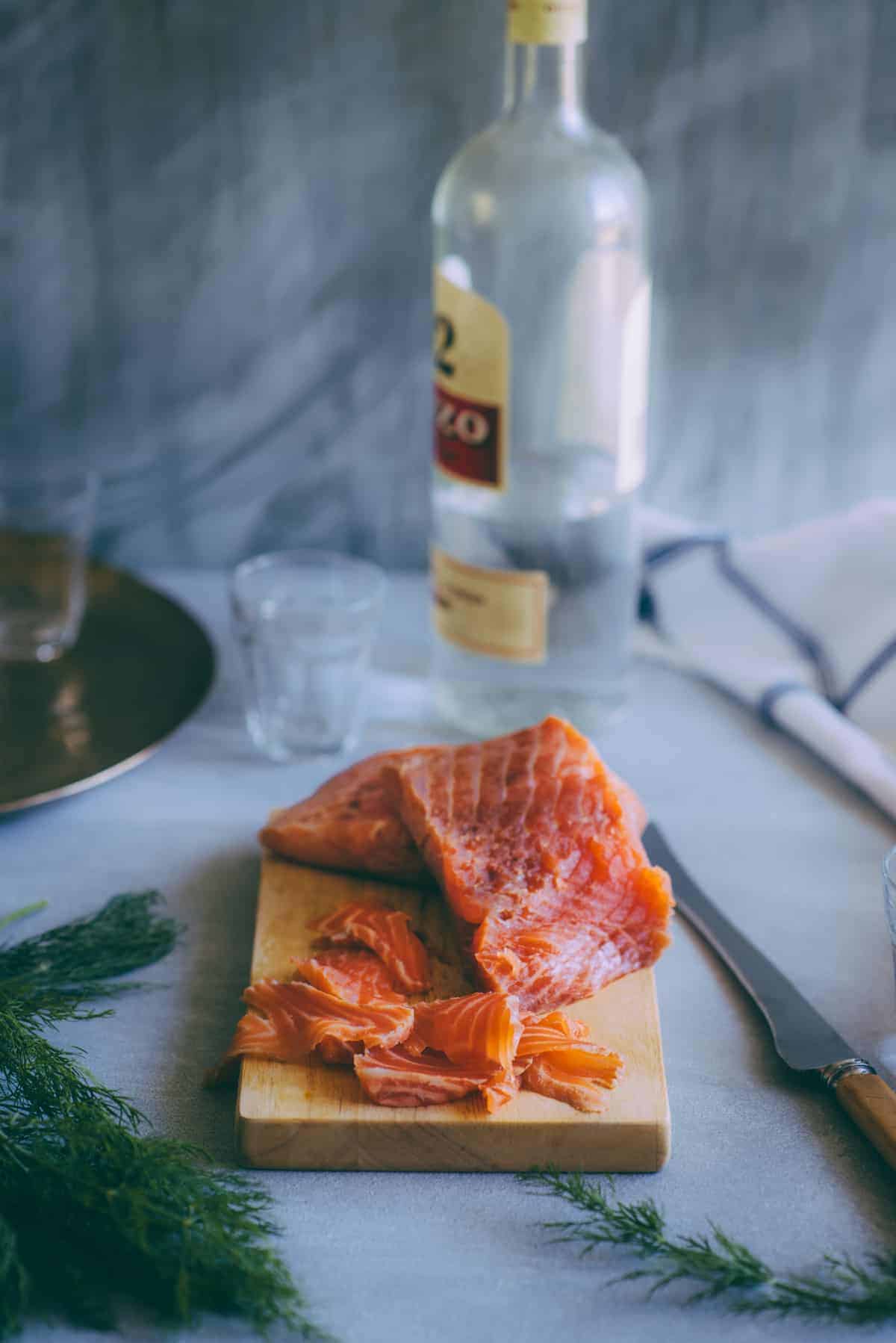 By now you should know how much I adore anything to do with aniseed.
And it is with great pleasure I present to you a recipe for ouzo cured salmon. I've taken Greece's national liqueur and used it to cook the salmon.
An old age technique with an old age liqueur. What could be more perfect than that?
I'm over at the Boy's Club today presenting this recipe.
But it's not only salmon you'll find there. I have a recipe for whipped fetta to go with some bagels.
Head on over and check it out.