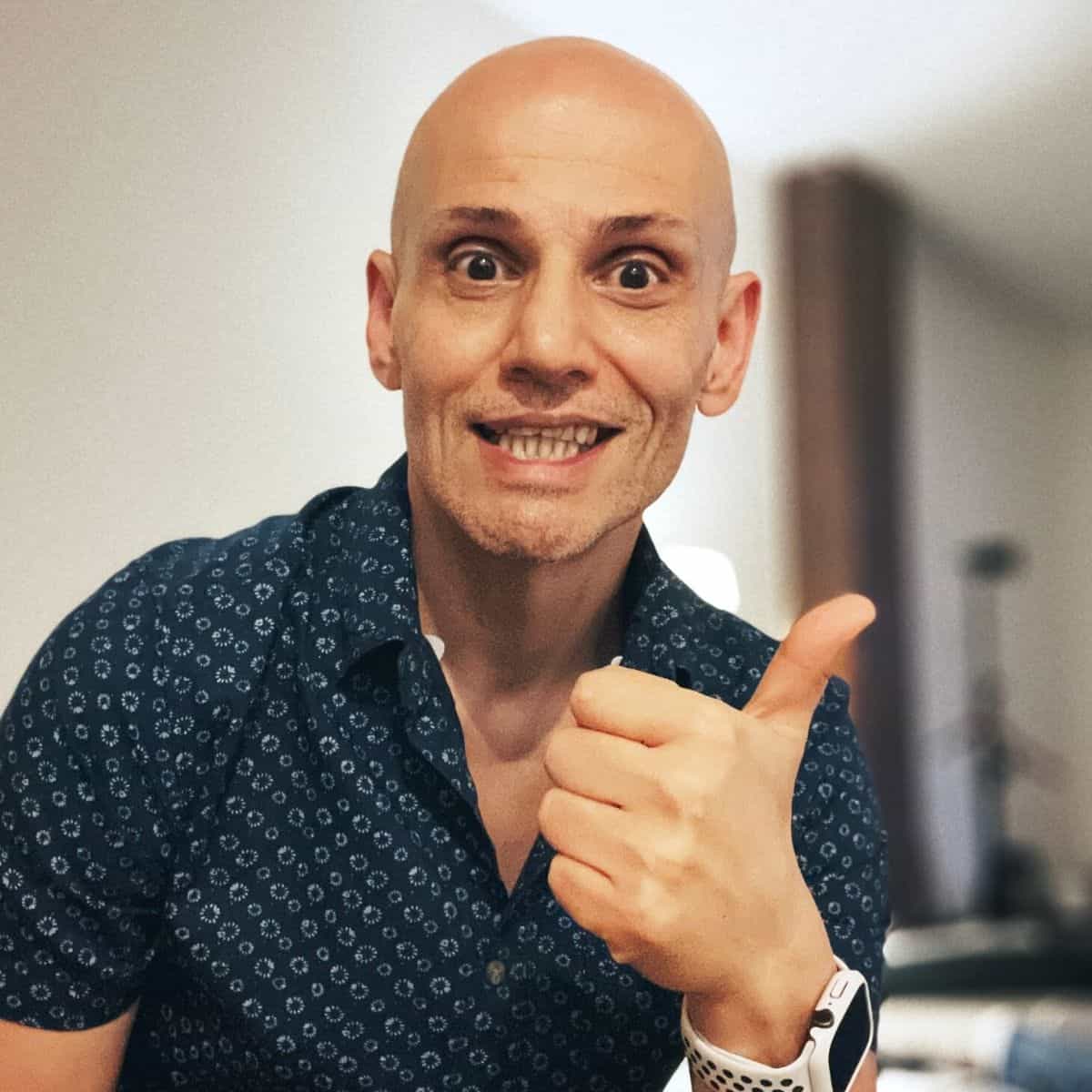 Hello and Yeia sou!
I'm Peter - a food photographer, blogger and recipe developer here at Souvlaki For The Soul. I love sharing traditional and authentic Greek recipes - and showing you how easy they are to prepare. Oh! I also love baking - especially cakes (call me a frustrated pastry chef!).
About Souvlaki For The Soul
Souvlaki For The Soul was "born" in 2007. Yes. I'm OG (or old!). I started like a lost hiker without a compass. I learnt a lot along the way - especially about blogging and, of course, cooking. And I'm still learning. This blog connected me with communities far and near. It provided me with many opportunities that were once considered a dream. I've seen a lot of changes - but I" m still here to tell the tale!
I took a break in 2015. I felt burnt out and exhausted and I took a break. But, I always knew I would return to this space in my heart of hearts. Little did I know it would be five years and a pandemic that would make that possible!
I returned in 2020, and the blog is back, focusing on Greek food and baking with renewed energy and passion.
What you'll find on Souvlaki For The Soul
I aim to share traditional and authentic Greek recipes. Greek cooking is simple (mostly!) that celebrates sharing with family and friends. I focus on natural foods that you can find at any supermarket or market. I have a whole section in my recipe index dedicated to Greek food and Greek ingredients.
You'll also find a selection of "modern" Greek recipes - ideas that I come up with that use traditional Greek ingredients more modern. These are very experimental, and some people may shun this - but I can assure you they work! My avocado tzatziki is a real crowd-pleaser, and I bet you won't be able to resist my halloumi burgers!
There's also a vast selection of recipes dedicated to baking. I don't have a sweet tooth - I enjoy whipping up cakes and cookies for everyone else - I can't help it! My mango and coconut cake is perfect during the summer. My melopita (Greek Honey Cheesecake) is a simple one-pot wonder. My kourabiedes (Greek Butter Cookies) will melt in your mouth.
Connect with me
Suppose you'd like to connect with me. In that case, you can also find me on any social media network - I'm on Facebook, Instagram and Pinterest. I'm also available through my contact page.
A few years ago, I did a casual interview with SBS - where they talked about my Greek cooking - be sure to check it out.
Featured in
Souvlaki For The Soul's delicious recipes is present on many food-related and news sites (bragging rights!). See more at The Grecian Purveyor, Neos Kosmos, Huffpost (this article is very special to me), Food 52, Saveur and Epicurious.
Souvlaki For The Soul - making it easier for you to cook traditional and authentic Greek Food.