Welcome to Souvlaki For The Soul - a recipe site dedicated to showcasing traditional Greek recipes and Greek food for everyone to enjoy. And bonus points if you like baking too!
The current most popular recipes on the site. Our readers are loving...
LOOKING FOR A PARTICULAR RECIPE?
Greek recipes collection
Look through each Greek food category to find inspiration for your next meal.
See the full Recipe Index →
Greek ORTHODOX EASTER RECIPES
Celebrate Greek Easter with some Greek festive treats! From cookies and cakes to breads and other sweet and savoury treats, there is something for everyone to enjoy.
Greek Lent recipes
Are you observing Lent? Enjoy a selection of traditional Greek Lenten recipes to enjoy during this time.
LOOKING FOR VEGAN GREEK RECIPES?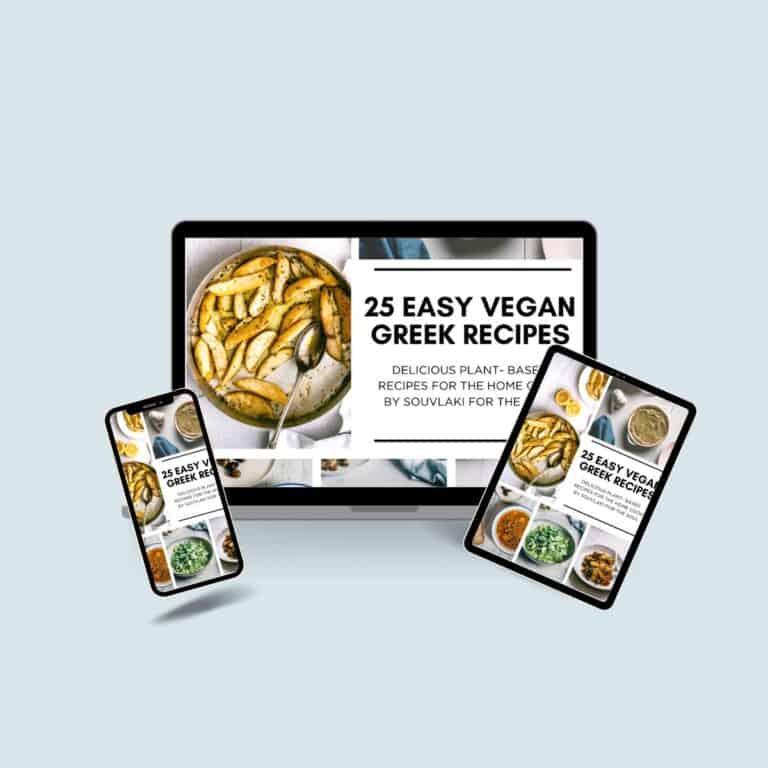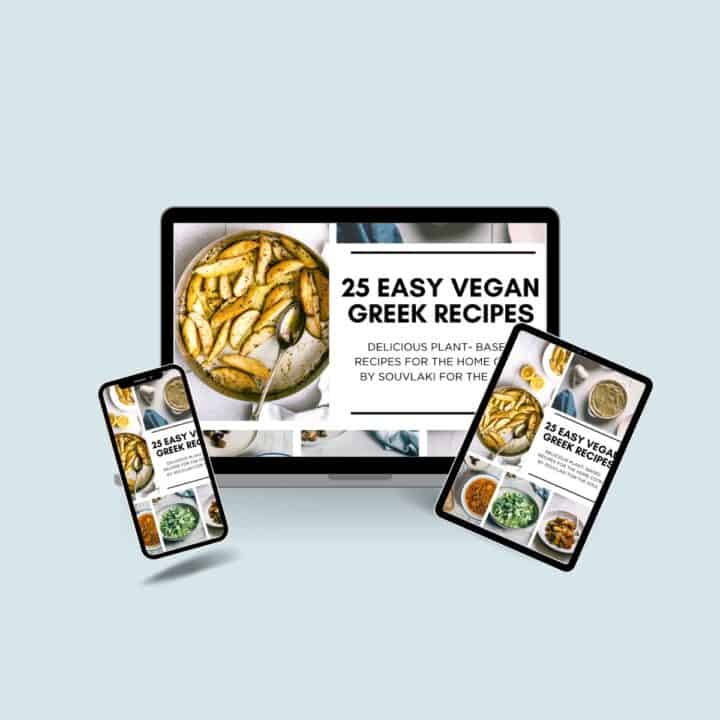 Skip all the fuss and get nothing but the recipes. Download as PDF to any digital device. ALL for $5!
Healthy Greek Vegetarian Recipes
Enjoy a selection of Greek recipes that are vegetarian and will make your mouth water.
See all Greek Vegetarian Recipes →
Traditional Greek Main Dishes
No-one does a main meal better than the Greeks! My Greek main dishes will never leave you hungry!
See all Greek Main Dishes →
Delicious Greek Desserts
Have a sweet tooth? Then you'll love these delicious Greek desserts!
See all Greek Desserts →
Baking Recipes
Need a little inspiration for your next baking project? I have you covered!
See the full Baking Recipe Index →
Recently Updated
Check out what which recipes have recently been updated:
Plan AHEAD
Looking to make something? I've got you covered! Look through the recipe collections for Breakfast, Lunch, Dinner & Dessert.
Latest Recipes
New recipes from Souvlaki For The Soul