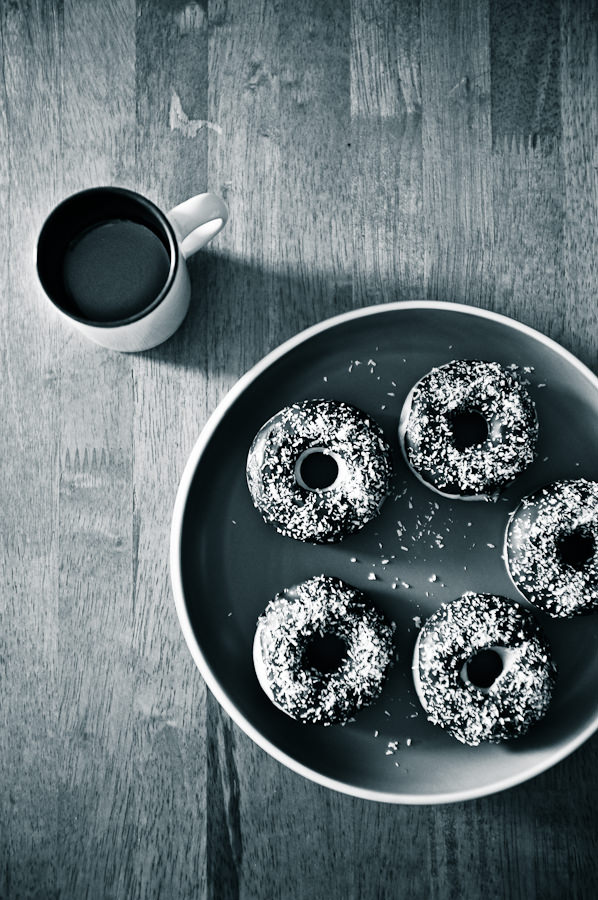 What do the weather, these black and white pictures and my recipe for baked cake doughnuts have in common?  Let me explain...For the most part of last week the rain had been relentless.  
It would shower briefly and all of a sudden it would turn into a downpour!  
Along with the howling winds, the chaotic roads and cooler temperatures I'd had enough.  If one more person said to me "but it's winter..." I was going to scream!  
On the weekend it became a little clearer but for some reason I could not clear my head.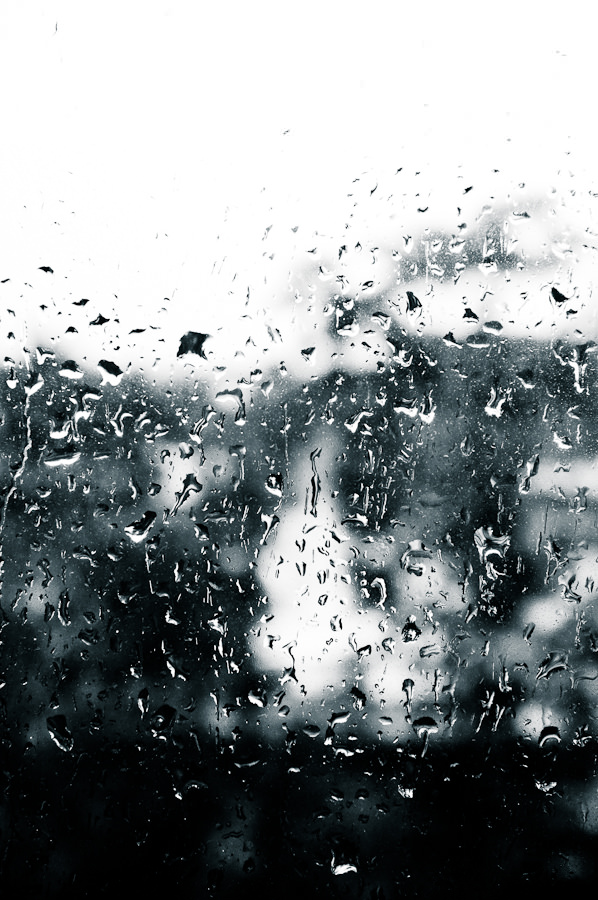 I decided to do a spot of baking thinking it would ease my mind and perhaps elevate my mood.  
I could always rely on the kitchen to be my friend.  
A few months ago I had purchased a baking tray that was designed for making "doughnut shaped" cakes in the oven.  It's quite similar to a muffin tray except the moulds are circular and they have a little pillar in the centre.  (similar to mini bundt cakes).  
Last year I made a batch of jam doughnuts and whilst these were delicious, I wanted something a little quicker.  No yeast or proofing and waiting around.  And more importantly no frying!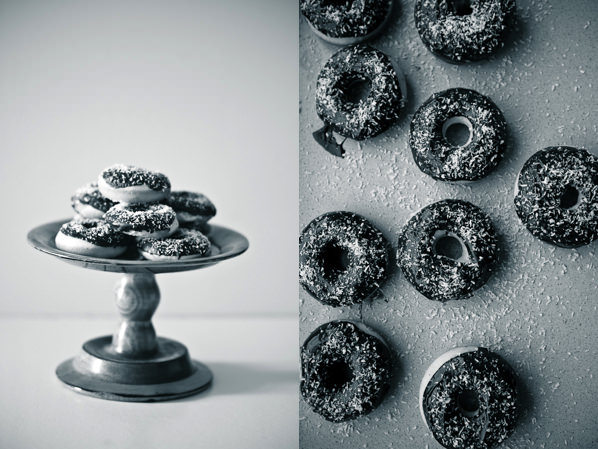 And what a result.  
These baked cake doughnuts were just the thing.  
Cakey, fluffy and as we say here in Australia "more-ish".  
If you don't have a special baking tin like the one I described you could easily turn these into muffins.
 You could also change the flavours by adding any spice you desire.  (I'm thinking of doing them with cinnamon next and then coating them in icing sugar).  
The nutmeg in the recipe works wonders in my opinion.  It gives it an authentic "dough-nutty" taste.  
On this occasion I simply melted some cooking chocolate in the microwave and sprinkled them with desiccated coconut.
Basically, this is what I had on hand (it was only later I noticed it resembled the flavours of the famous Aussie lamington).  
I'm sure you can get creative if you think about it.  
They don't take long to prepare and cook and before you know it you could have your neighbours over for a spot of coffee and doughnuts!
In regards to the pictures today I decided to go with what I was feeling.  
When I took a picture of the rain drops on my window I thought it would be fun to take this black and white concept further and apply it to the food photography for this post.  
Dark, moody and high in contrast.  Very much like the weather!
And a little like me!