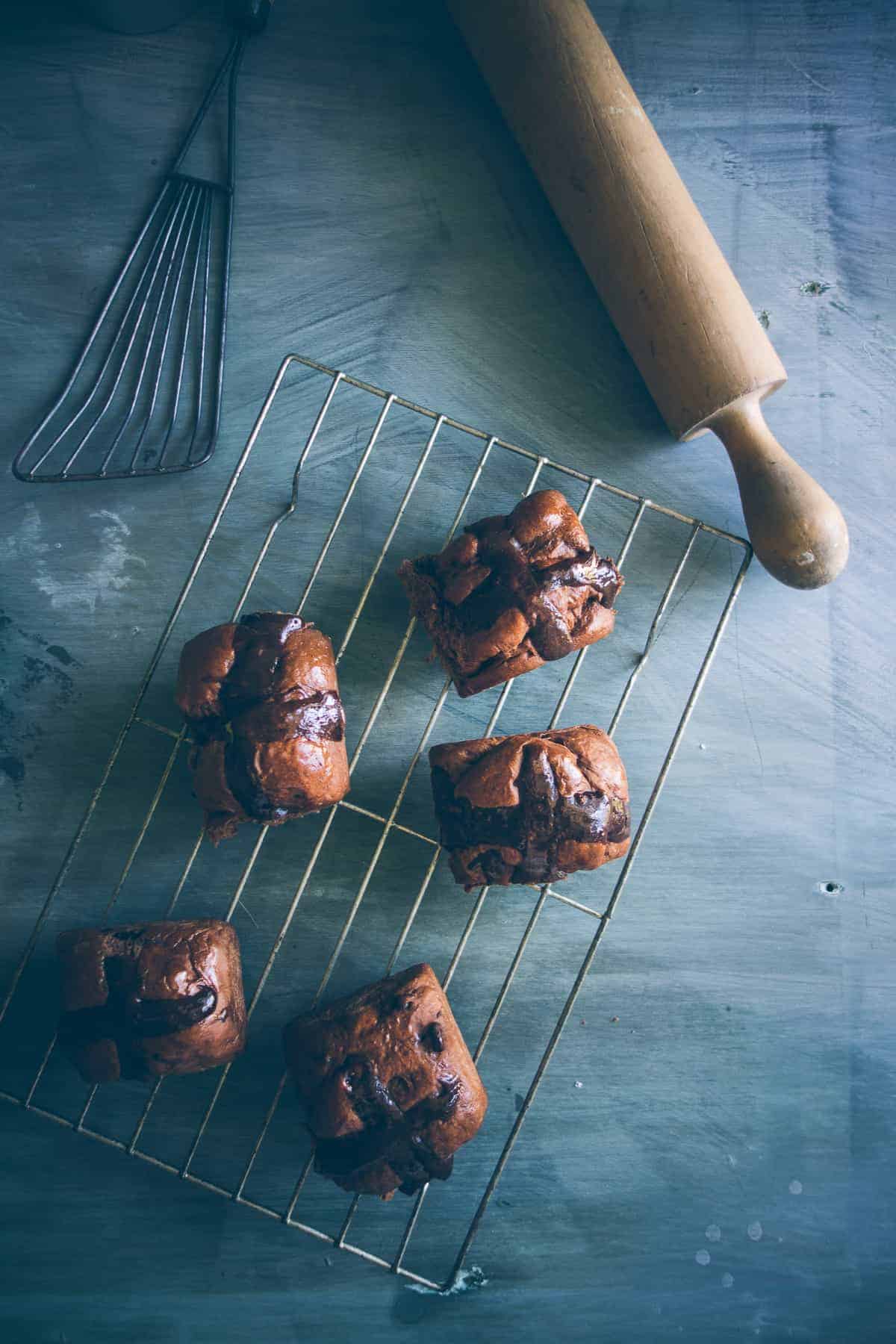 They say a change is as good as a holiday.
And I could not agree more.
Today marks a momentous occasion for me and Souvlaki For The Soul. In a little over six years I can honestly say that blogging has been a very rich and rewarding experience.
I've met a lot of interesting people, seen some beautiful places and connected with a community far and near. But most of all I have enjoyed connecting with you.
Yes. YOU!
I know it's a cliche but there really wouldn't be a blog without you. To the readers who comment, to the ones who lurk and the ones who email with all kinds of requests, from the bottom of my heart, thank you.
Towards the end of last year, I started to feel a little "stale". I couldn't pin point it exactly but I like to think of it as creative burnout. I'm not telling you this so you can feel sorry for me. I just want to be honest.
As 2013 began, I received an opportunity. An opportunity to join a network of food bloggers that would focus on high quality content. It was exactly what I had been looking for!
And here we are today!

For the last few months I've been working with Sydney Stockholm who run Servved. I'm joining Billy from A Table for Two, Cyn from The Food Pornographer and Christina from The Hungry Australian in this exciting new venture.
I see it as the next chapter in my blogging and food photography career.
And in case you're wondering I will make some clarifications.
Yes. The site now runs advertising. It has one banner on top. But that's where it ends. All the editorial control, including pics, recipes and opinions are all mine. Nothing has changed in that regard.
The site has had a little makeover. Sydney Stockholm have redesigned the site and are also managing the commercial side of things.
And in order to celebrate, I think some hot cross buns are in order.
Even though it's not Orthodox Easter yet (wait till you see what I have planned!) I have never been able to resist a good hot cross bun.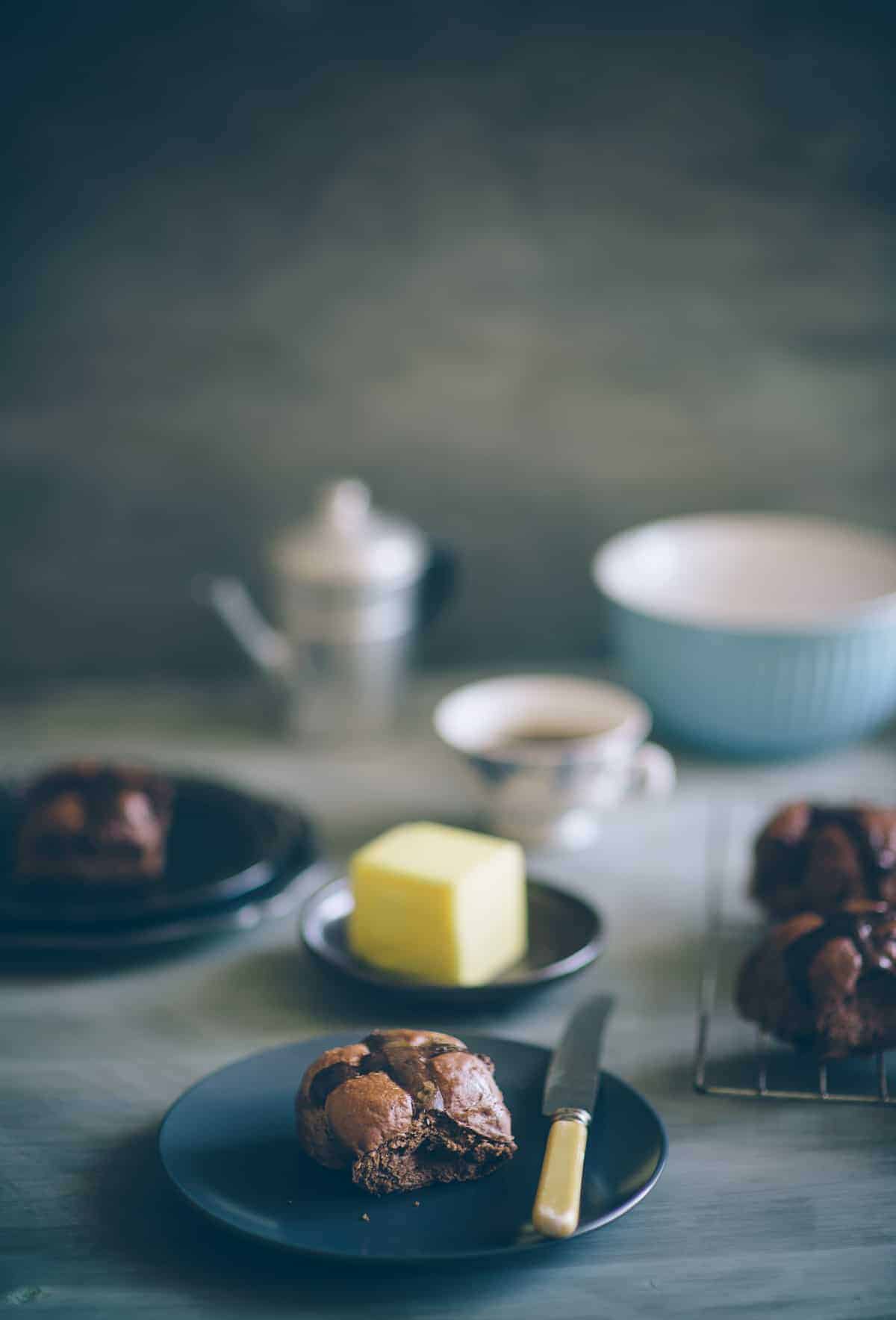 I decided to play around with the recipe, like I did last time except this time I went the chocolate route! These little beauites feature a chocolate dough, chocolate chips and a lovely chocolate cross on top.
Oh yes!
I've also given them a little spice with cinnamon, ground ginger and ground cloves.
If you get a chance to make these please do! And make sure you have plenty of butter!
Thank you and I look forward to sharing many more recipes in the next chapter of this blog's life.
Enjoy your break and all the best!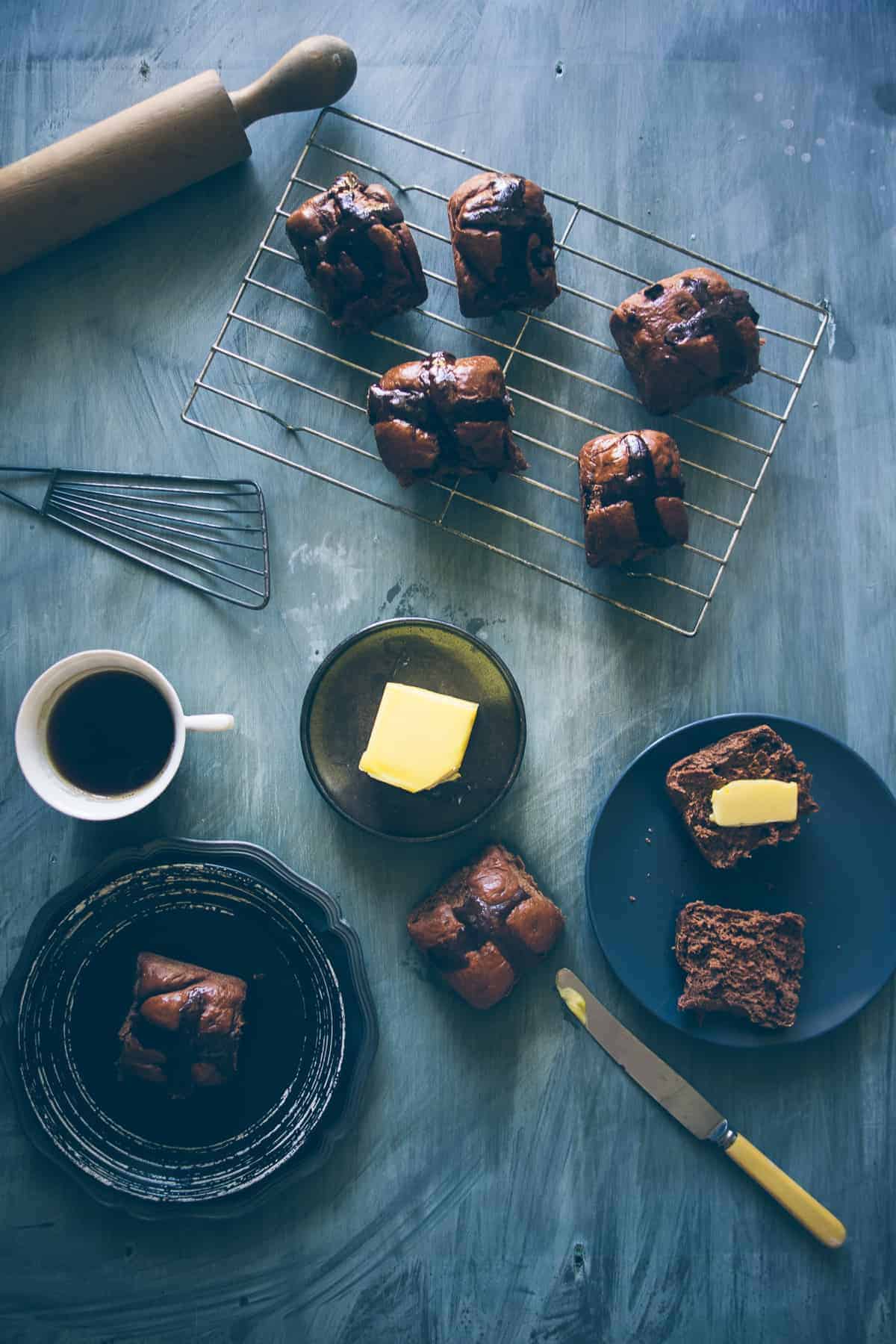 CHOCOLATE AND CHOCOLATE CHIP HOT CROSS BUNS RECIPE
Makes 15
Ingredients:
2 tsp dry yeast
1 ½ cups milk, warmed
¼ cup caster sugar
4 ¼ cups plain flour, sifted
½ cup raw cacao powder, sifted
1 tsp ground cinnamon
½ tsp ground ginger
½ tsp ground cloves
60g butter, chilled, chopped into smaller pieces
1 egg, lightly beaten
½ cup dark choc chips
Flour paste
½ cup plain flour
2 teaspoons caster sugar
1 heaped tbsp raw cacao powder
enough water to make a paste
For the glaze
1 tablespoon caster sugar
1 tablespoon water
Instructions:
Combine the yeast, milk and ONE tbsp of the sugar in a jug. Whisk well, cover and allow to acivate for approx 10 mins.
Whilst the yeast mixture is activating, combine the flour, cacao and spices in a large bowl. Add the butter and using your fingers rub it into the flour, until it is well incorporated. (Be sure to remove any lumps).
Using a wooden spoon make a well in the centre and add the yeast mixture, egg and remaining sugar. Mix well using the spoon and then use your hands. Lay the dough onto a well floured bench and knead for 5 mins until the dough is glossy, smooth and soft. Place the dough into a well oiled bow, cover and leave in a warm place to double in size (approx 1 hour).
Take the dough and punch it out and knead lightly. Add the choc chips and knead until well combined. Divide the dough into 15 even portions and place on baking tray. Cover and allow to rest for half an hour or until slightly rise.
Combine the ingredients for the flour paste and using a piping bag (or a snap-lock bag with the corner snipped off) pipe crosses onto buns. Bake in the oven for 12-15 mins until the buns sound hollow.
Towards the end of the buns cooking combine the sugar and water on a medium/high heat until the sugar has melted. Remove the tray from the oven and allow the buns to cool for 5 mins before placing on cooling rack. Brush the tops generously with the glaze and allow to cool completely before serving with butter.