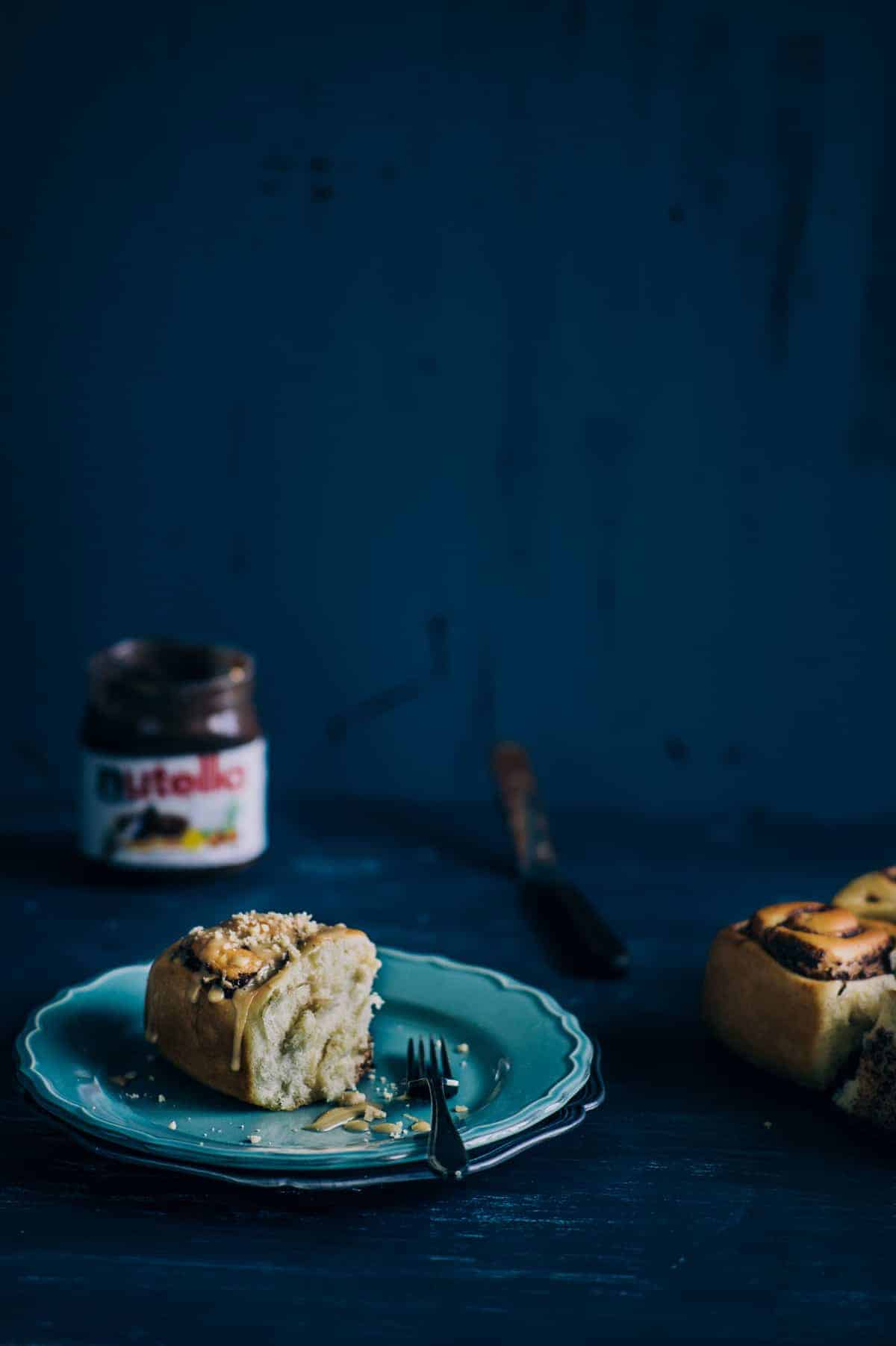 "Something sweet".
Famous last words don't you think?
A friend of mine begged me last week to come up with something sweet.
Something that would "hit the spot" and satisfy her cravings.
On went the bakers "thinking cap" to come up with something original.
I love a good challenge and lately that seems to be a running topic here on the blog.
I knew deep down that I would need to go "hardcore" as they say.
And I knew exactly the ingredient that would help in my mission.
Nutella.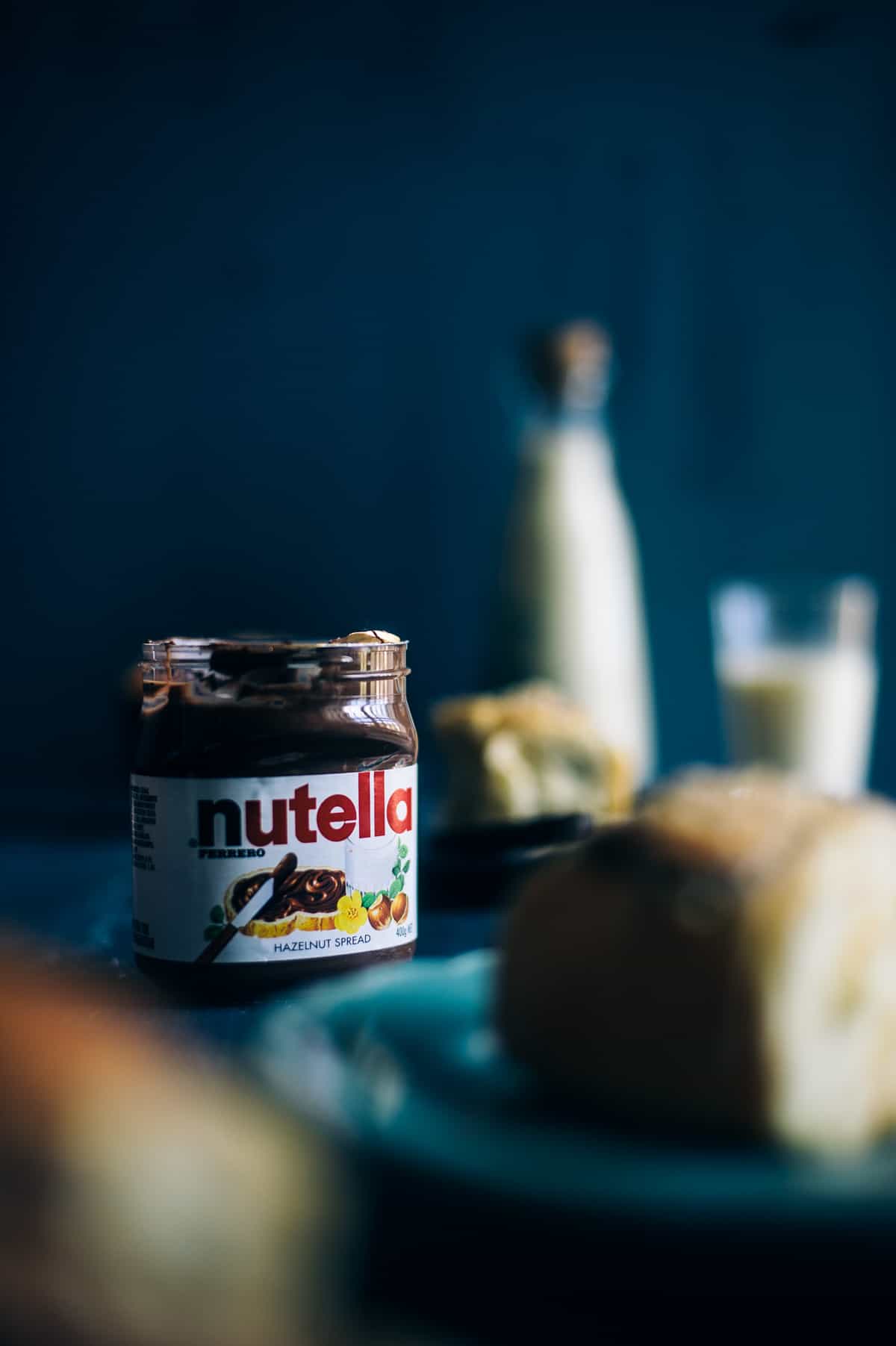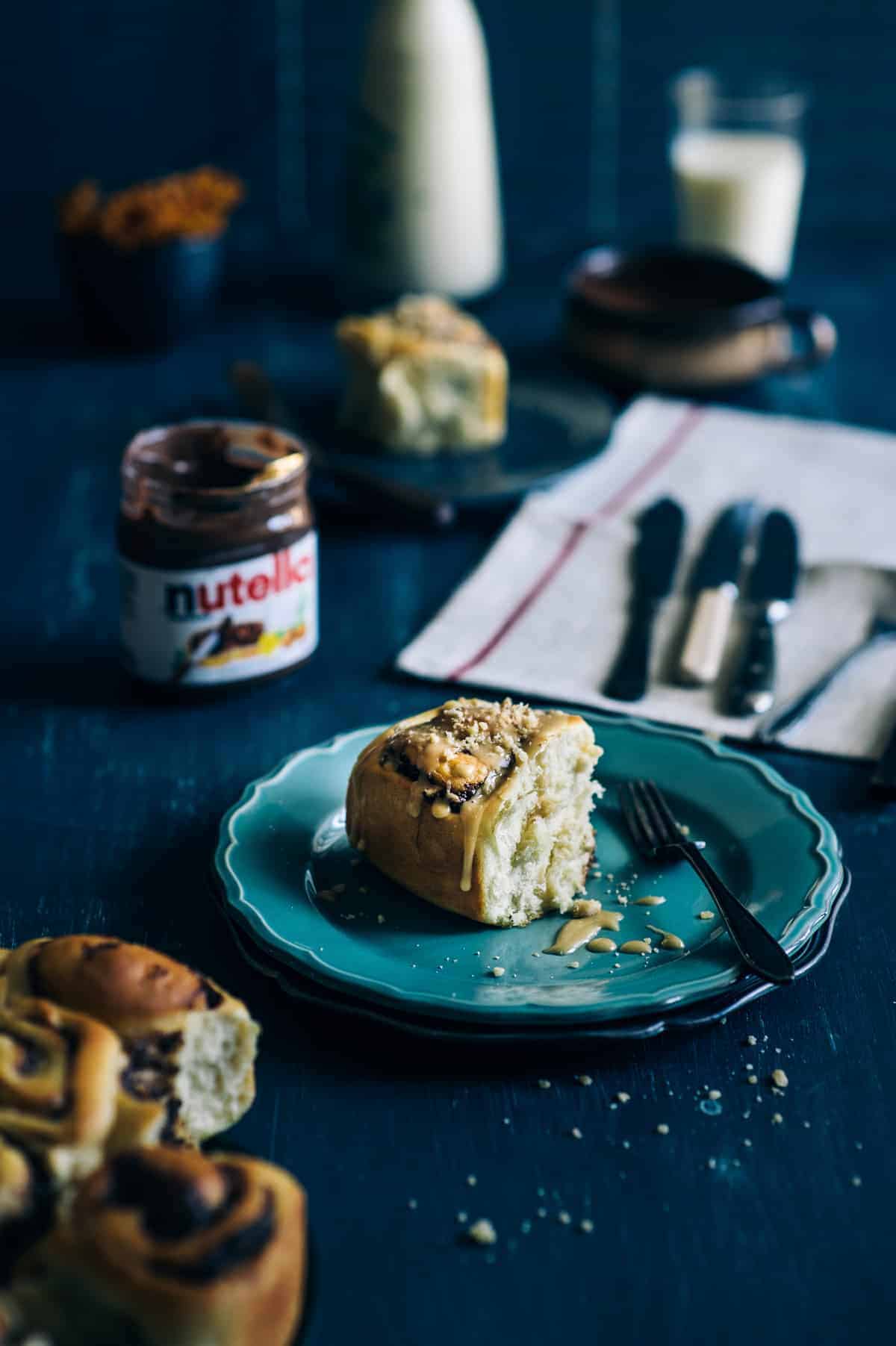 This magical combination of hazelnuts and chocolate manages to put all kinds of people in a spin.
As I explained in this post when I made a hazelnut and chocolate cake, I've lived with people who would eat Nutella straight out of the jar with a spoon.
A little addictive don't you think?
But I'm not here to criticise or judge people's sweet addictions. I'm here to enhance their eating experience!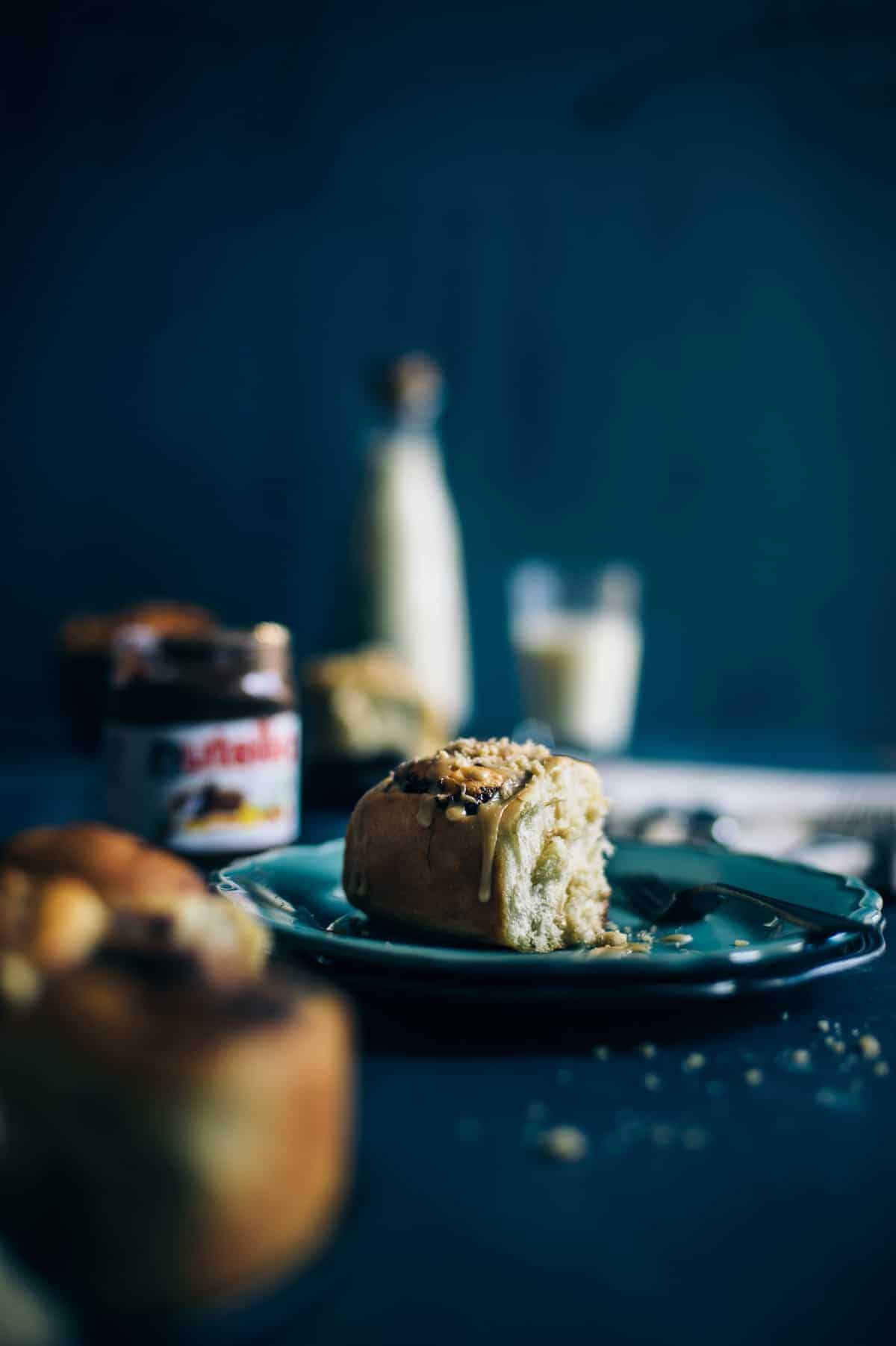 When I set out to make these buns I wanted to make something similar to a cinnamon bun.
Where I grew up in Melbourne, we used to refer to these as "coffee scrolls".
I have no idea why they were called that as there was no coffee in them.
All I remember is that I used to eat them nearly every morning at recess. Smeared with lashings of fresh butter, their cinnamon aroma would transport me into another world.
A world where science class and geography did not exist.
How I miss those days…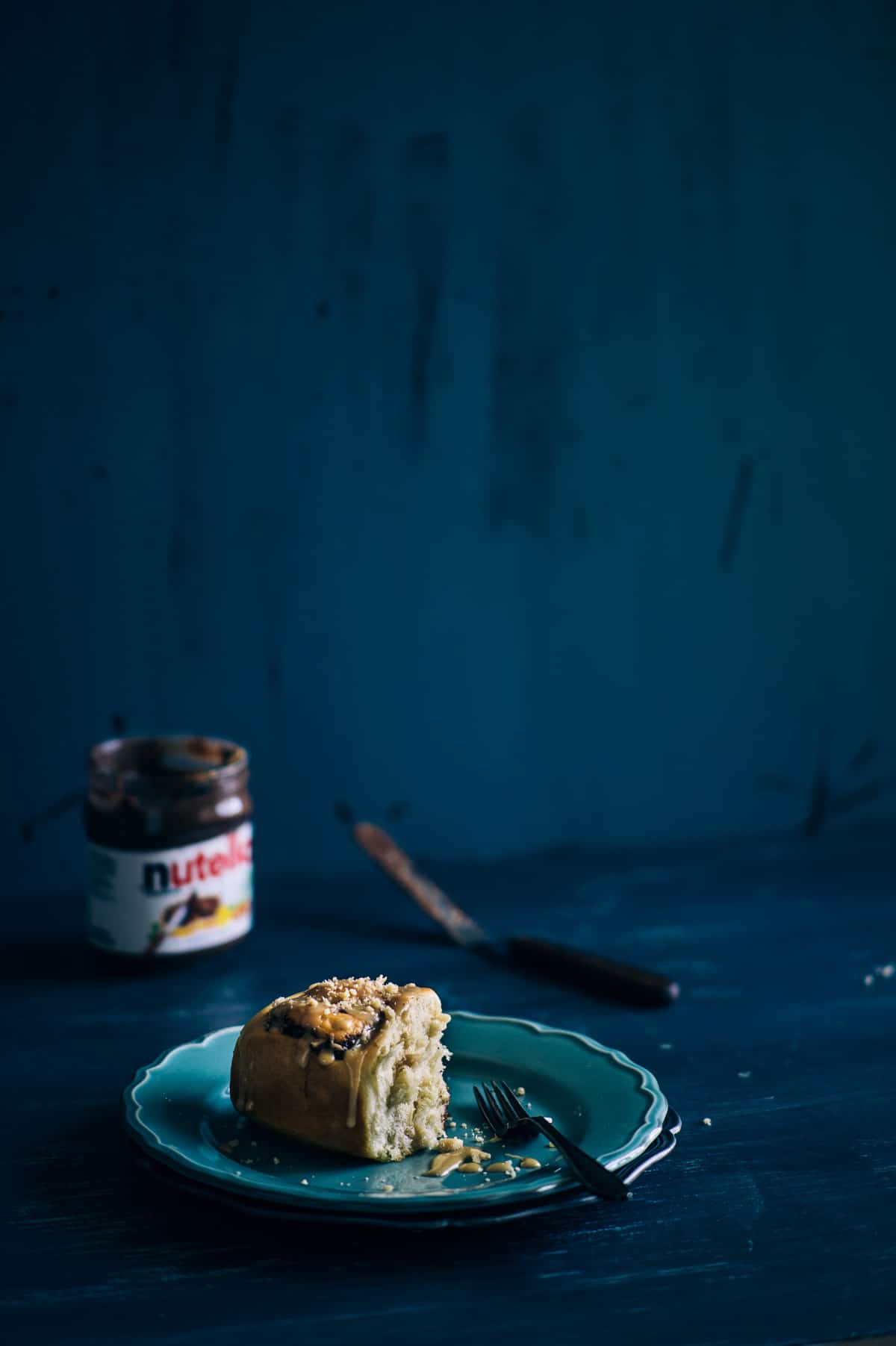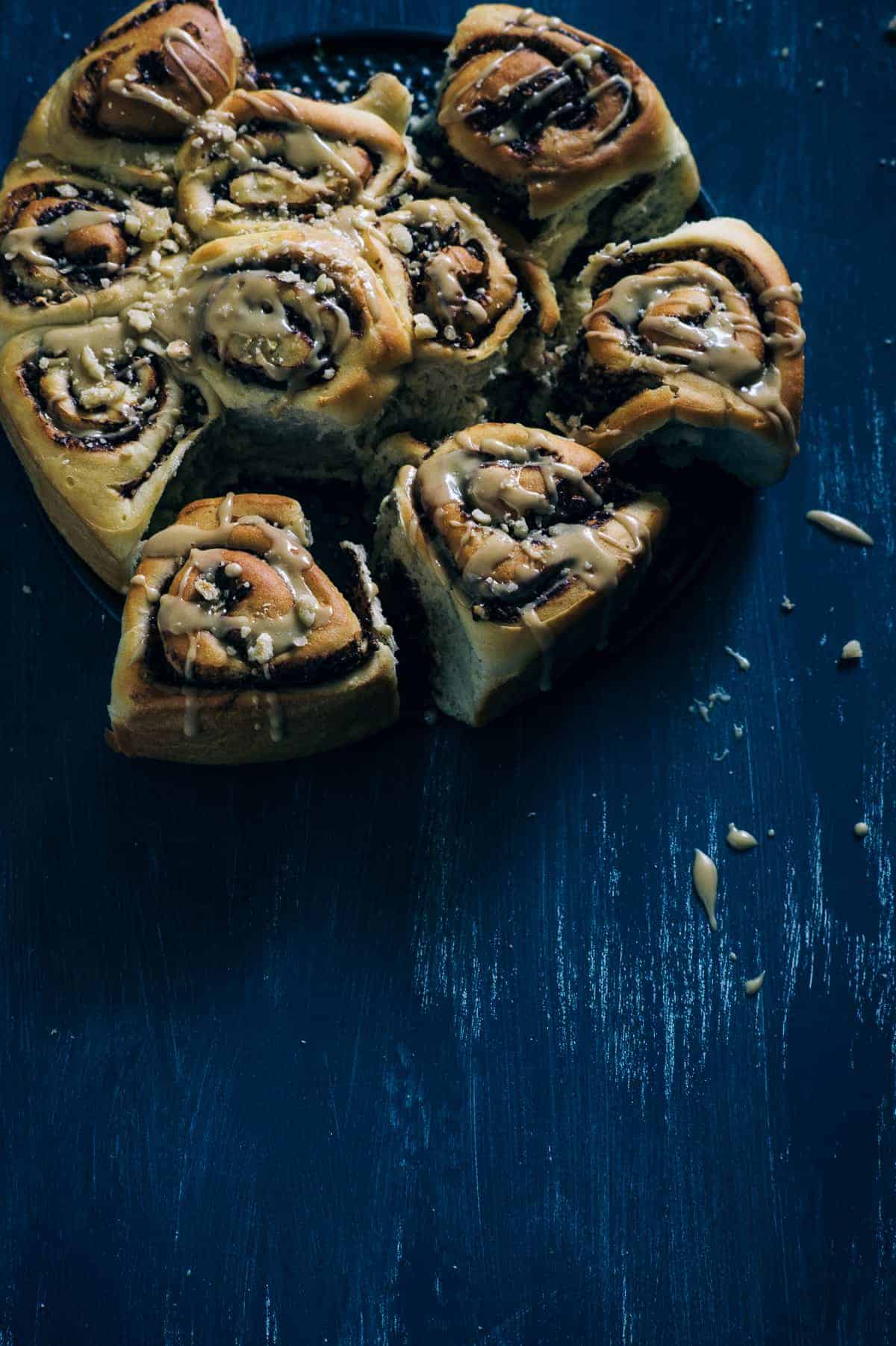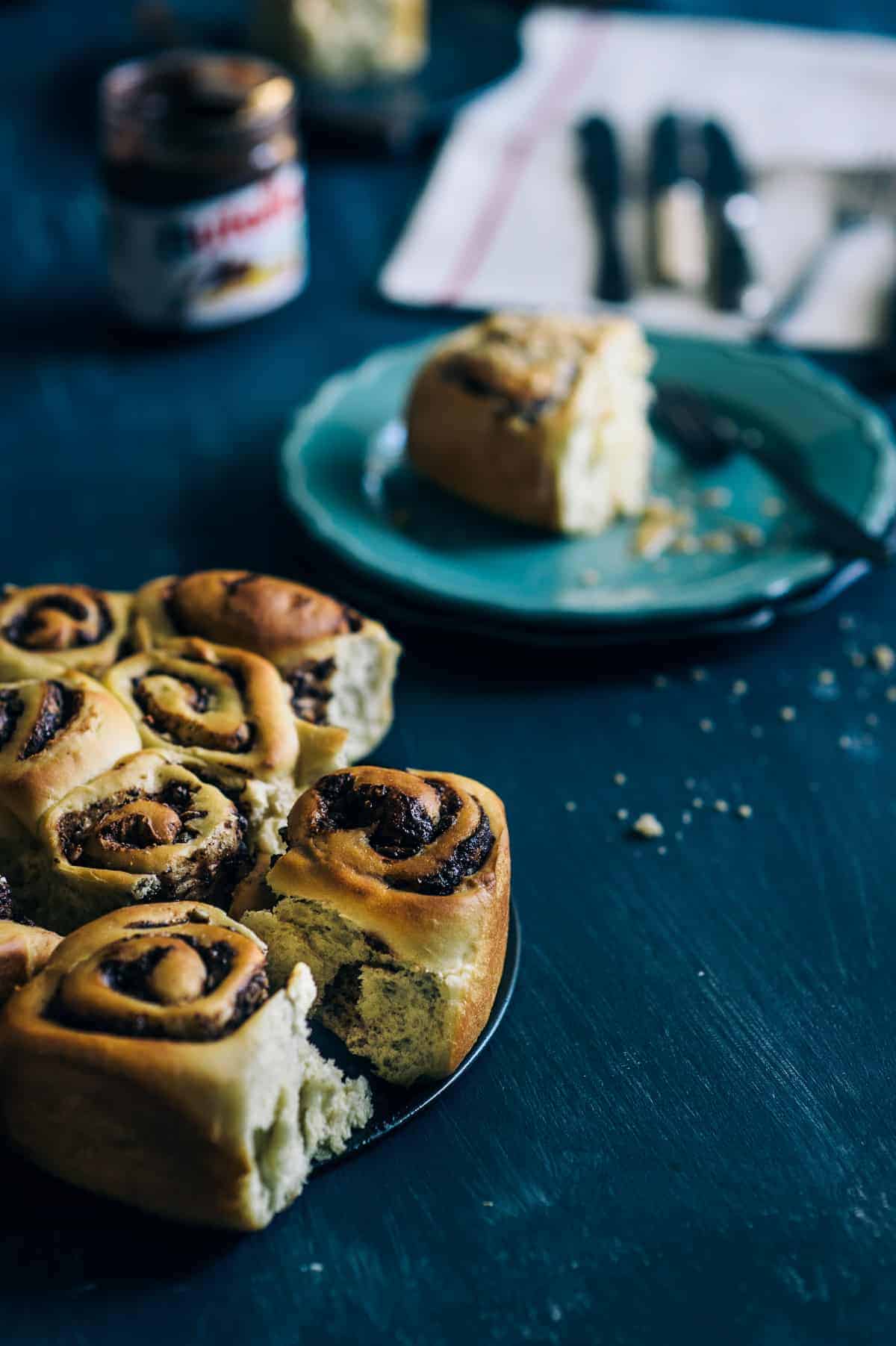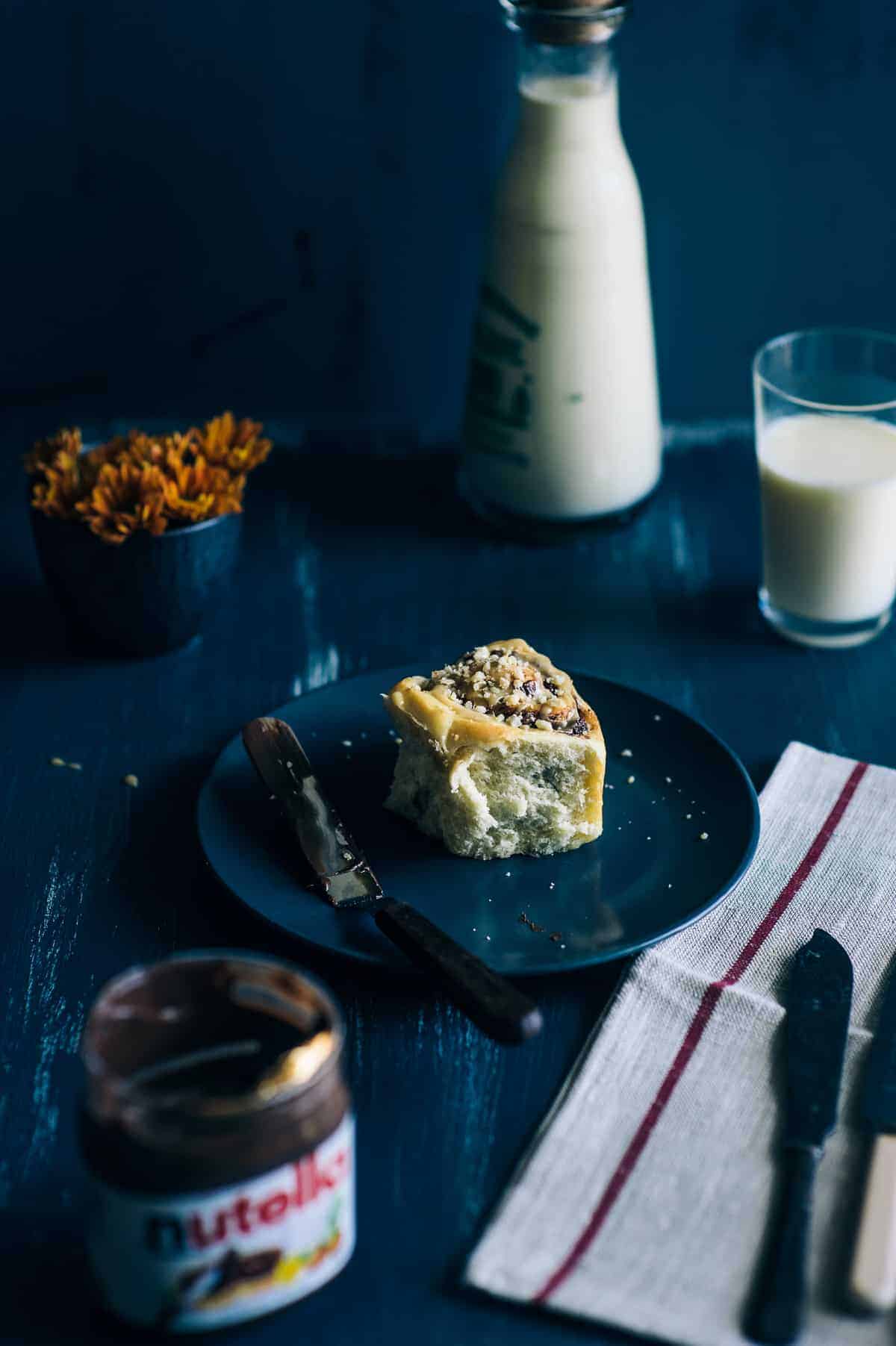 Brioche Nutella Buns Recipe with a Maple Glaze
Serves: 12
Ingredients:
1 quantity of light brioche bread recipe - recipe found here
60 grams hazelnuts, roughly chopped
4 tbs Nutella spread
1 teaspoon ground cinnamon optional
¼ cup maple syrup
1 teaspoon vanilla extract
1 cup pure icing sugar
Instructions:
Preheat your oven to 180 deg C
Make the glaze by combining the maple syrup, vanilla and icing sugar. Set aside.
Roll the light brioche dough approx. ¼ inch thick on a clean surface, measuring approx. 50 x 50cm.
Spread the Nutella evenly over the dough, add the chopped hazelnuts and sprinkle the cinnamon if using.
Gently roll the dough to form a tube and cut 12 serves to form the buns.
Place the buns in a pre buttered springform tin, cover and allow them to rise until they are doubled in size (1 hour).
Place them in the oven and cook for 20-25 mins.
Allow to cool in the tin for 5 mins and then place them on a cooling rack.
Once cooled completely dress them with the maple syrup glaze and the chopped hazelnuts.
Notes
Spread the Nutella as thick or thin as you like. Just be wary about adding too much as I find it quite overpowering. I found 4 tablespoon quite enough.
You may wish to sprinkle a little cinnamon on top of the Nutella. I couldn't help myself!
I chose a maple syrup glaze to complement the flavour for the hazelnuts and chocolate. It worked well. You may want to add a chocolate glaze instead but I think that's overkill!
The chopped hazelnuts add great texture to the buns