You want to make mandarin jam?
Well, it turns out it's quite and easy process.
And in today's post I'm going to show you how to put those mandarins to good use.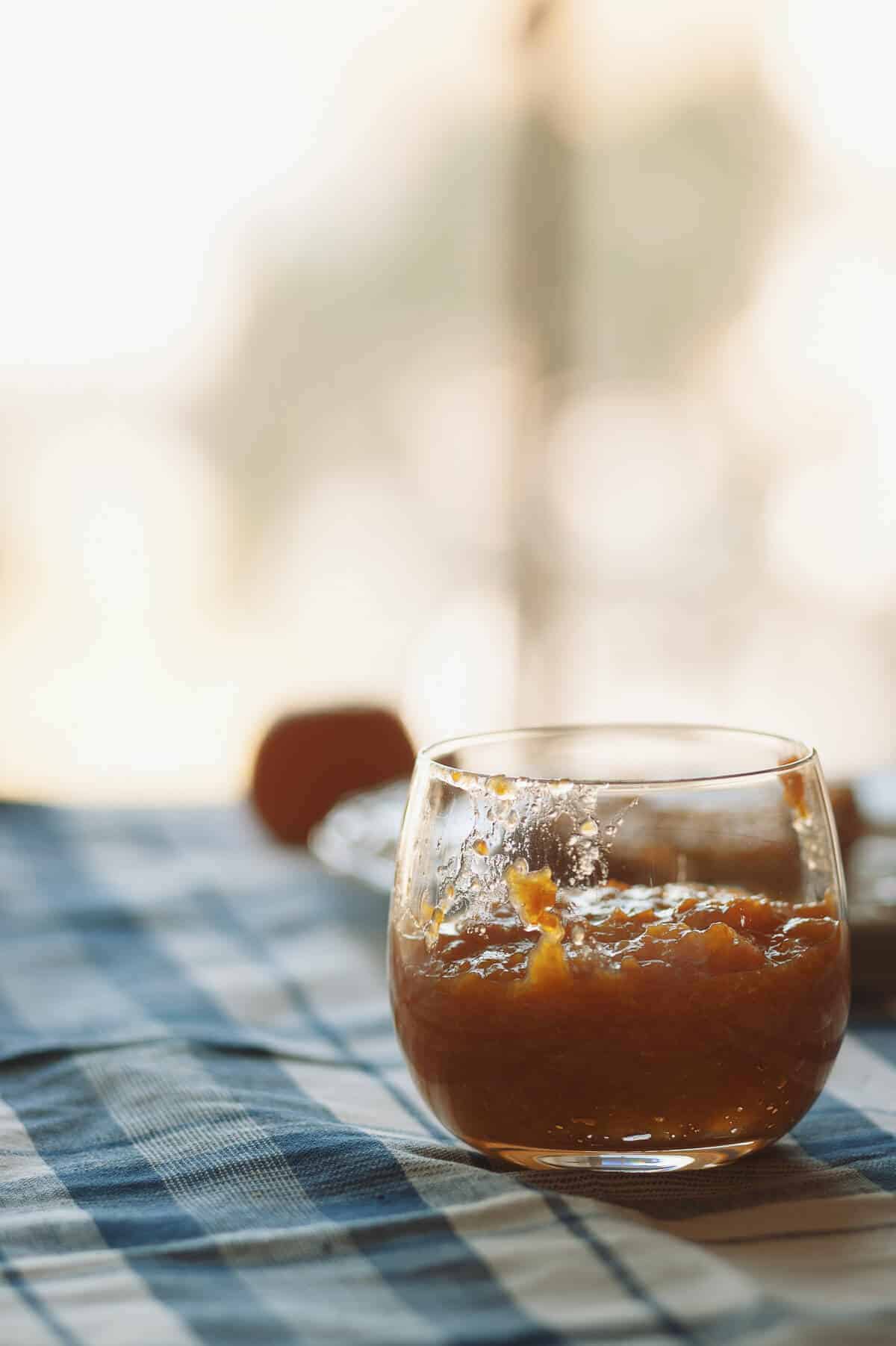 I couldn't resist the mandarins at the market the other day.
Real mandarin oranges, with branches and leaves.
No glossy, plumped up "wrapped in plastic" specimens here.
The man who sold them to me had a perplexed look on his face when I said I would be photographing them!
And they were a delight to eat too. Juicy, with a wonderful perfumed aroma. I love to peel back their skins and seeing that wonderful, gorgeous orange flesh.
So what does one do when they buy a box and can't finish them?
They make mandarin jam!
I suppose you could call it a mandarin marmalade but I couldn't tell the difference.
Does marmalade have bigger chunks of orange in it?
Let's find out.
🥘 Ingredients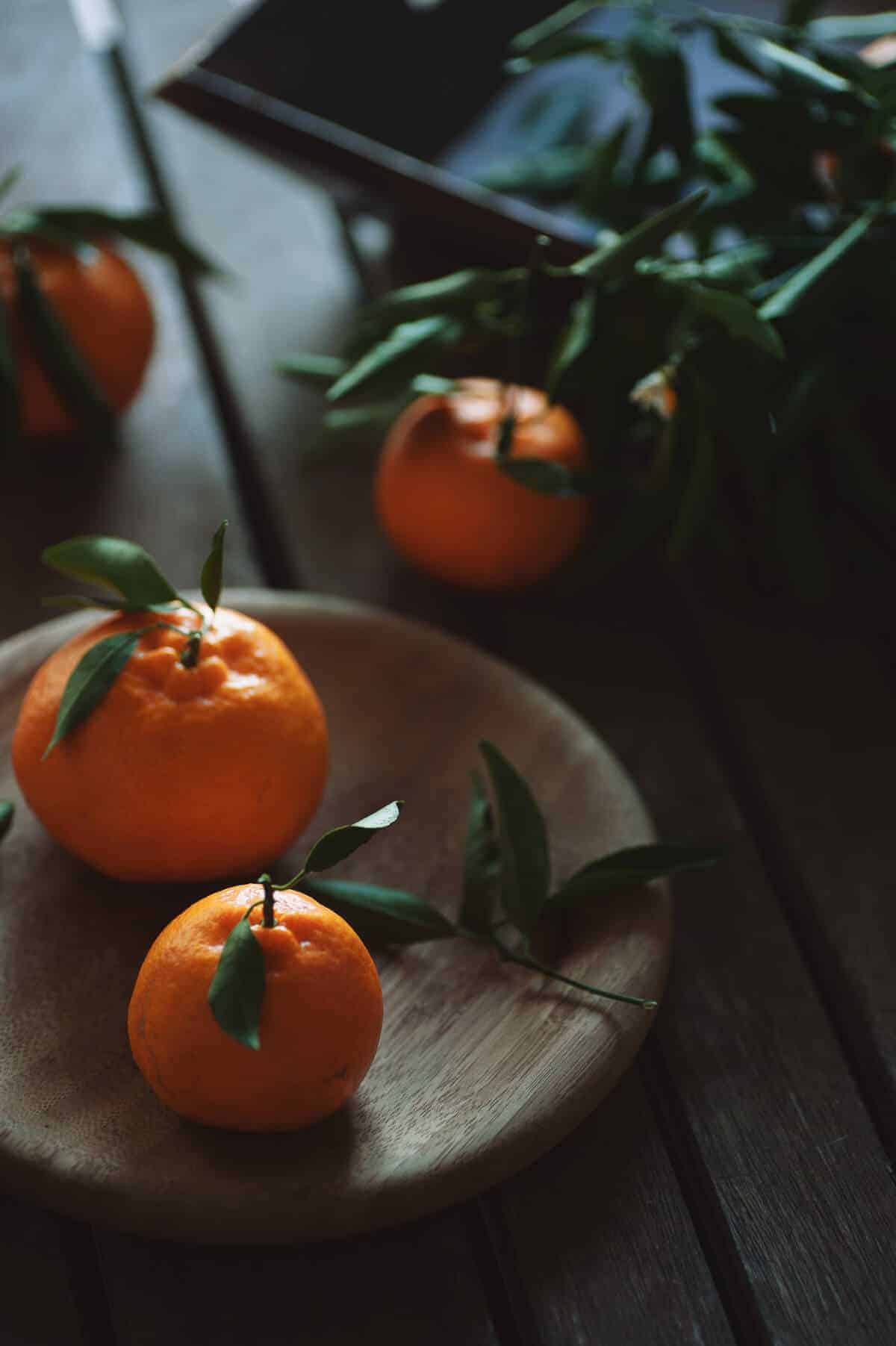 To make mandarin jam you're going to need:
4 mandarins
water , for boiling
1 lemon, juiced
¾ cup sugar, caster or superfine
½ vanilla bean
1 pinch Greek mastic
For this mandarin jam I decided to flavour it with a little vanilla bean and a tiny bit of Greek mastic that I was given a while ago.
I couldn't really taste the mastic and it was pretty much an afterthought.
It would be a good idea to increase the amount next time as I thought it would pair well with the mandarin jam.
🔪 Instructions
Place whole mandarins (skin and all!) and lemon juice in a pot and barely cover with water. Bring to the boil and simmer till mandarins are tender and soft to the touch.
Remove mandarins from liquid and process in a food processor. Give them a few whizzes in the food processor but don't let it all go mushy. We're looking for a little texture here.
Return the fruit to the pot and add the sugar, vanilla bean and the mastic. Bring back to the boil, stirring to dissolve the sugar.
Boil the mandarin jam mixture for about 30 mins – the seeds will rise to the surface during this time, and will be easy to remove
Let the mandarin jam cool and store in sterilised jars.
This recipe is quite simple.
However, with anything involving boiling liquids and whole pieces of fruit be careful and take care!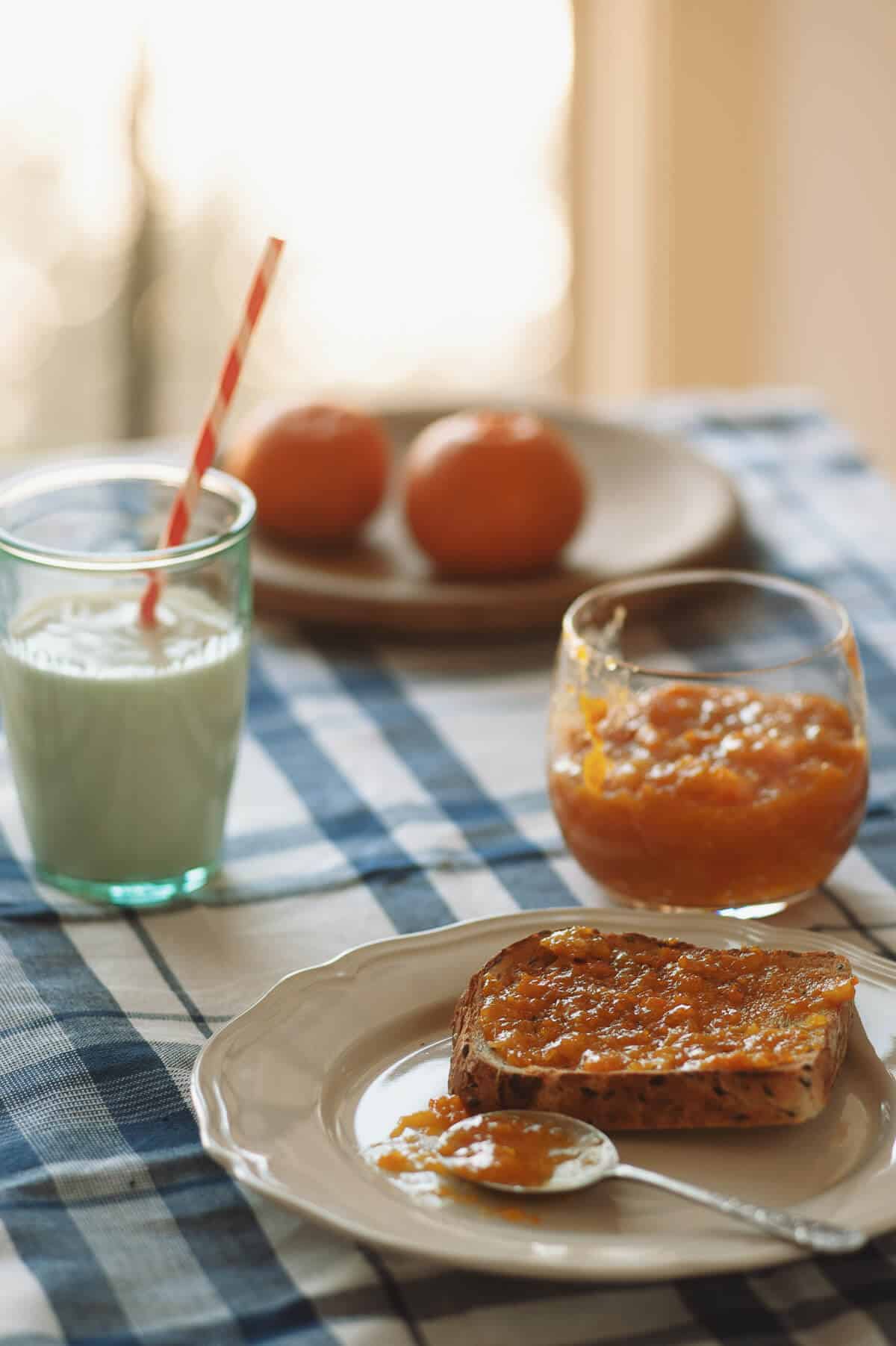 📖 Variations
Remember this quick blackberry jam I made? That was over a year and a half ago.
If you're looking for something a little simpler I can highly recommend it.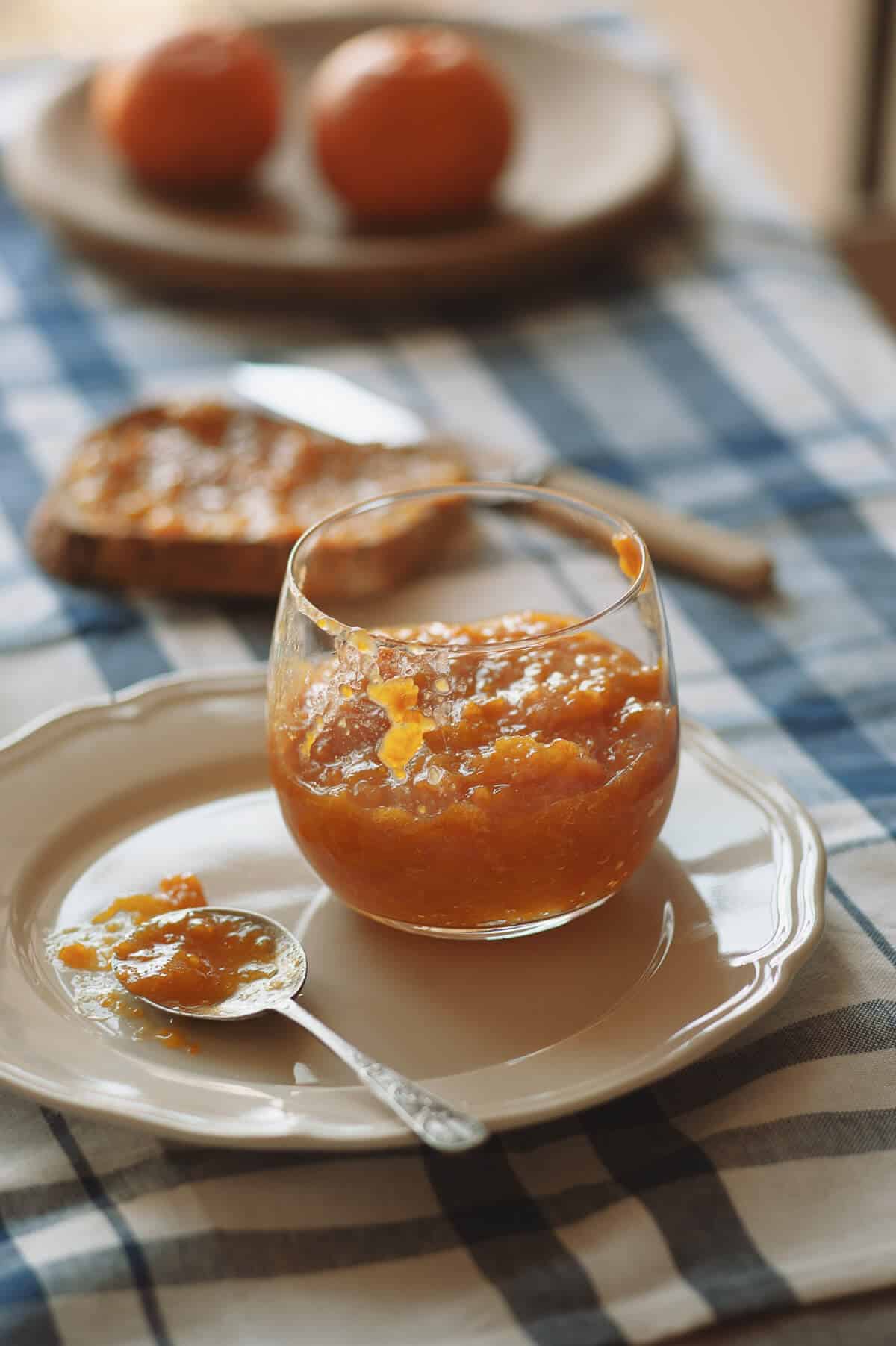 🥗 Side dishes
Are you feeling adventurous?
Then I can highly recommend you get baking and put that mandarin jam to good use.