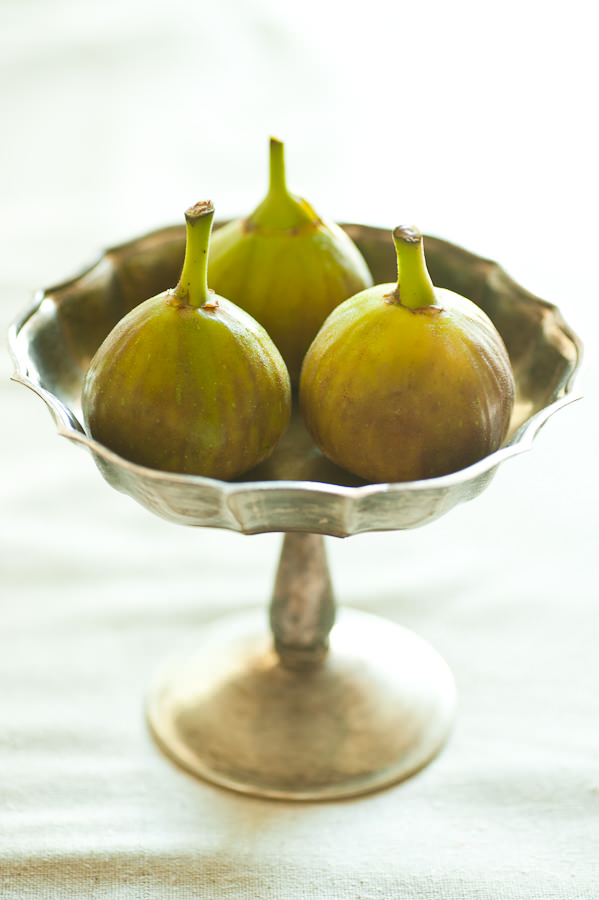 Xmas decorations up? Check
House cleaned? Check
Presents all wrapped? Check
Xmas menu worked out? Um...sort of.
Surprisingly, for someone who cooks a lot I always have trouble deciding what to prepare. I change my mind every day! And I think a lot of that has to do with the weather at the moment.
My Xmas lunch won't be anything "spectacular". Nor do I have the inclination to invite long lost relatives around to talk about times gone by. My plan is to get together with friends and enjoy some simple home cooked food.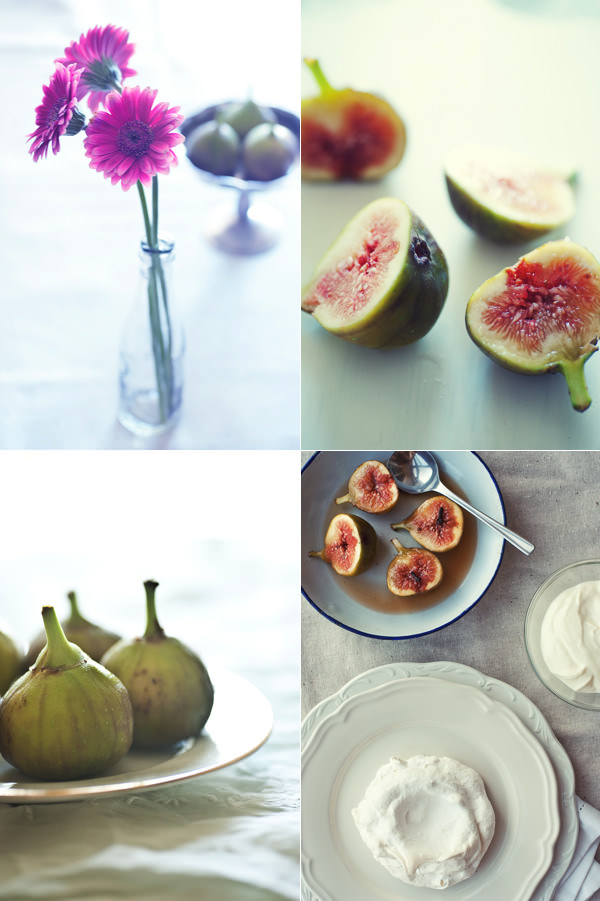 You may have seen my feature in Mowie's online magazine yesterday entitled "Xmas in Oz". I'm very proud of the menu I created. It's a wonderful medley of Thai, Greek and Italian inspired dishes.
I even pay tribute to this beautiful country of ours and made a pavlova. I haven't made a "pav" in years! I kept it pretty traditional and piled it high with summer berries, cream and passionfruit pulp. Don't forget to check out the online magazine here.
My Top Tips For
M
aking
The Best Pavlova
Make sure your eggs are at room temperature
Ensure your bowls are dry and clean. If there is any kind of moisture it will not allow the egg whites to aerate.
Adding a little vinegar allows the meringue to become soft in the centre and crispy on the outside.
Add the sugar gradually. You can do this a spoonful at a time and this ensures the meringue doesn't end up "grainy".
Make sure you understand how your oven works! I pre heat my oven at a high temperature and then I reduce it when I put the pav in.
Allow the pavlova to cool in the oven completely. Switch it off and leave it there...don't be tempted to take it out too early. It will collapse and/or crack.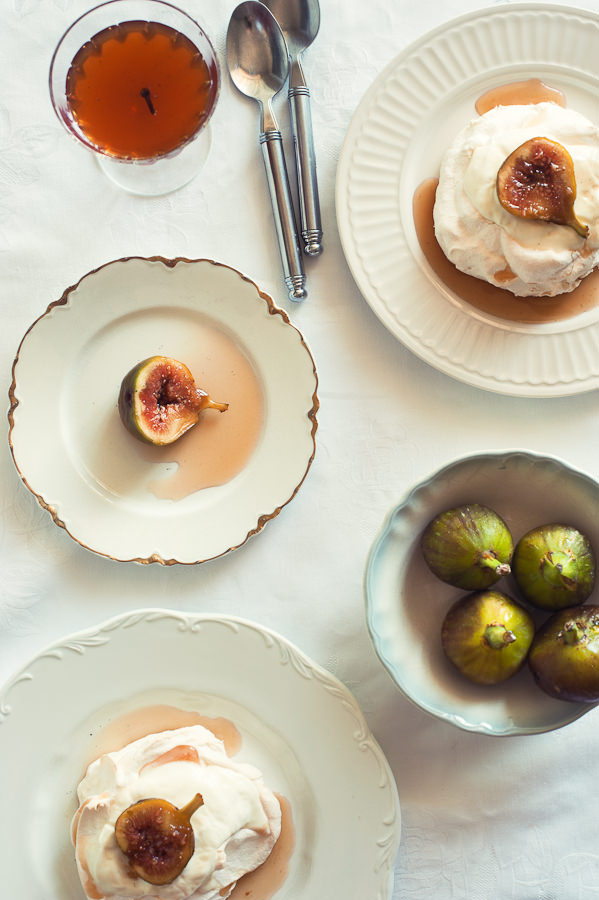 Greek-ifying the Pavlova
The recipe today definitely treads on different territory. Some people may not like what I have done to "tradition".
In my attempt to "Greek-ify" dishes I've made smaller pavlovas and topped them with thick, Greek yoghurt and poached figs.
The fresh figs have been poached in a spicy, warm sugar syrup made with cinnamon and cloves. You can't get more Xmas than that!
The yoghurt may not suit everyone but I love its tangy taste. It provides a perfect foil for the sweet, poached figs. Give it a go. I'm sure you will love it.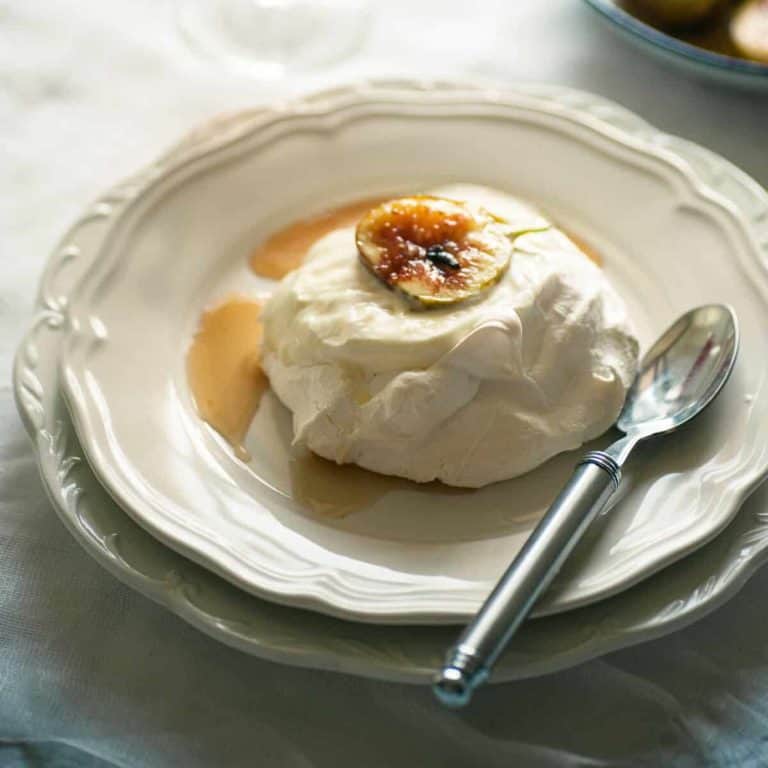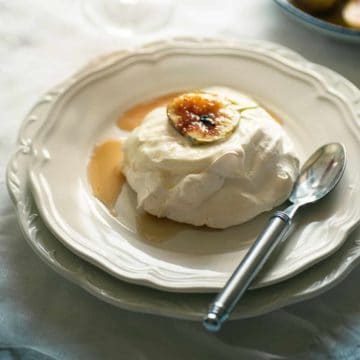 Mini Pavlovas with Poached Figs and Greek Yoghurt
A very different take on pavlova.
Ingredients
5

figs

,

freah, washed and cut in half

2

cups

water

2

cups

brown sugar

1

cinnamon stick

5

cloves

4

egg whites

,

at room temperature

220

grams

sugar

,

caster or superfine

1

pinch

sea salt

2

teaspoon

corn flour

1

teaspoon

vinegar

1

teaspoon

vanilla extract
Instructions
For the figs:
Place the sugar, water and spices in a saucepan on a medium heat. Stir occasionally until the sugar is fully dissolved. Bring to a boil and drop in the cut figs. Simmer for 10 minutes.

Once the figs are cooked remove from the heat and set aside. Allow to cool completely before serving them on top of the pavlovas.

Take an 10cm round side plate and draw an outline around it on some baking paper. (repeat this process ten more times-you will need a total of 2 pieces of baking paper). Turn the baking paper over and pre heat your oven to 180 deg C.
For the mini pavolvas:
Place the egg whites into a mixing bowl and whisk until they are stiff. With the mixer still running, add the salt and proceed to add the sugar a little at a time until the egg whites are glossy and thick.

Using a spatula, fold in the corn flour, vinegar and vanilla and proceed to shape the pavlovas on the drawn circles on the baking paper. Ensure there is a little height when creating them.

Place the pavlovas in the oven and turn the temperature down to 150 deg C. Cook for 30 minutes and then drop the temperature down to 120 and cook for a further 30 minutes. Turn your oven off and allow them to cool in the oven.

Once cooled (preferably overnight) dress the pavlovas with Greek yoghurt and then poached figs.
Nutrition
Serving:
1
serve
|
Calories:
281
kcal
|
Carbohydrates:
71
g
|
Protein:
2
g
|
Fat:
1
g
|
Saturated Fat:
1
g
Made this recipe?
Let me know how you went and tag @souvlakiman on Instagram!