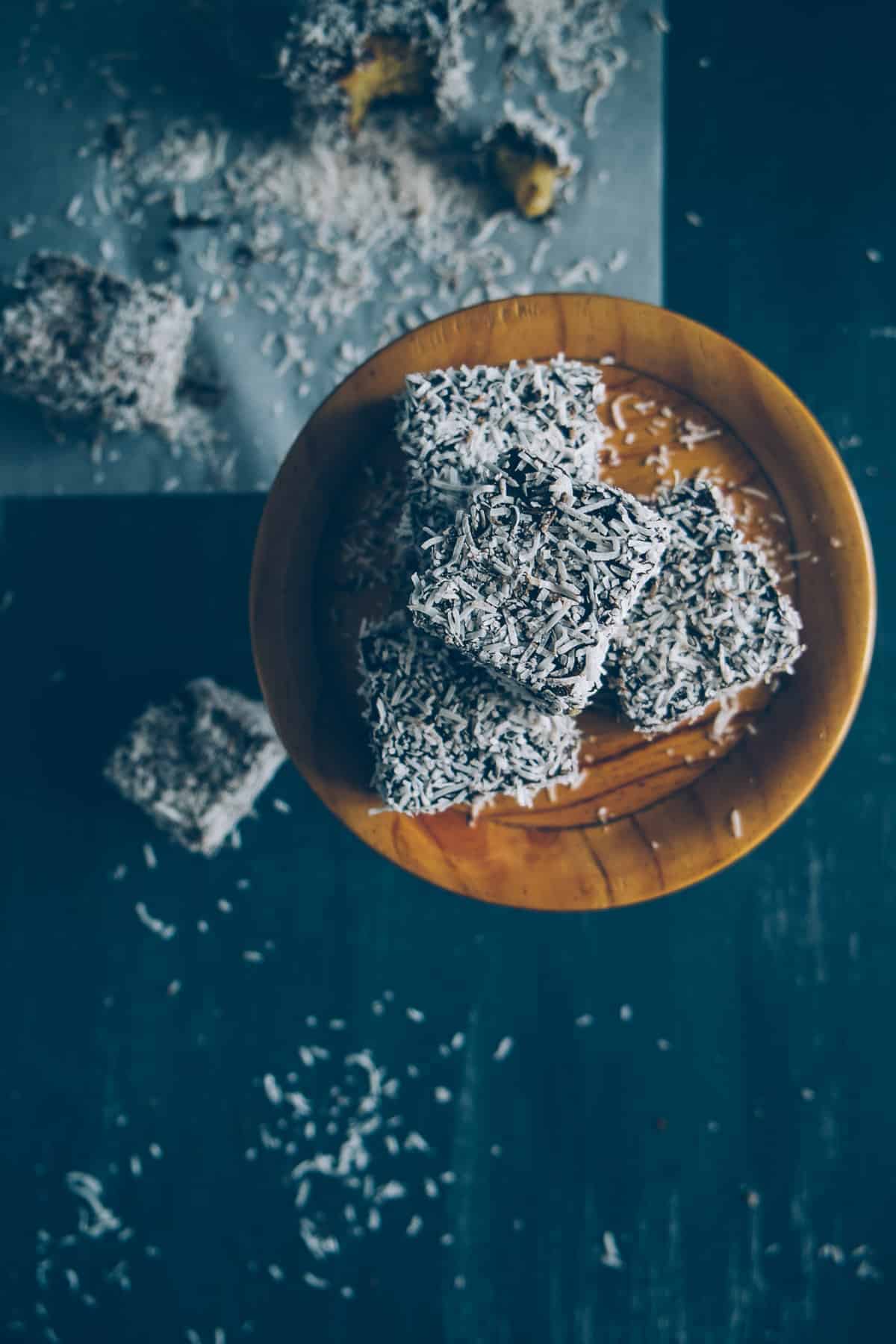 Everyone has a different definition of "perfection".
When it comes to food, I think I've rambled long enough on this blog about what I consider to be "perfect".
I remember talking about karydopita and how each bite brought back a little childhood nostalgia. And what about the pastitsio? Still my favourite dish. Or how about the Greek style lamb I prepare at Easter time?
You get the idea.
Sometimes I think my brain is a permanent food vault of memories. One bite and it transports me back to another era. Another time.
And you're probably thinking "what on earth do these gluten free lamingtons have to do with any of this?".
Well, for starters in my eyes they are perfect. Little pieces of sponge cake dipped in chocolate and rolled in coconut. You can't beat the perfection in that.
I used to "scoff" down of these during the first recess break in school. They were available along with the "Bubble O' Bills" ice cream, custard tarts and raisin toast.
But that was another time…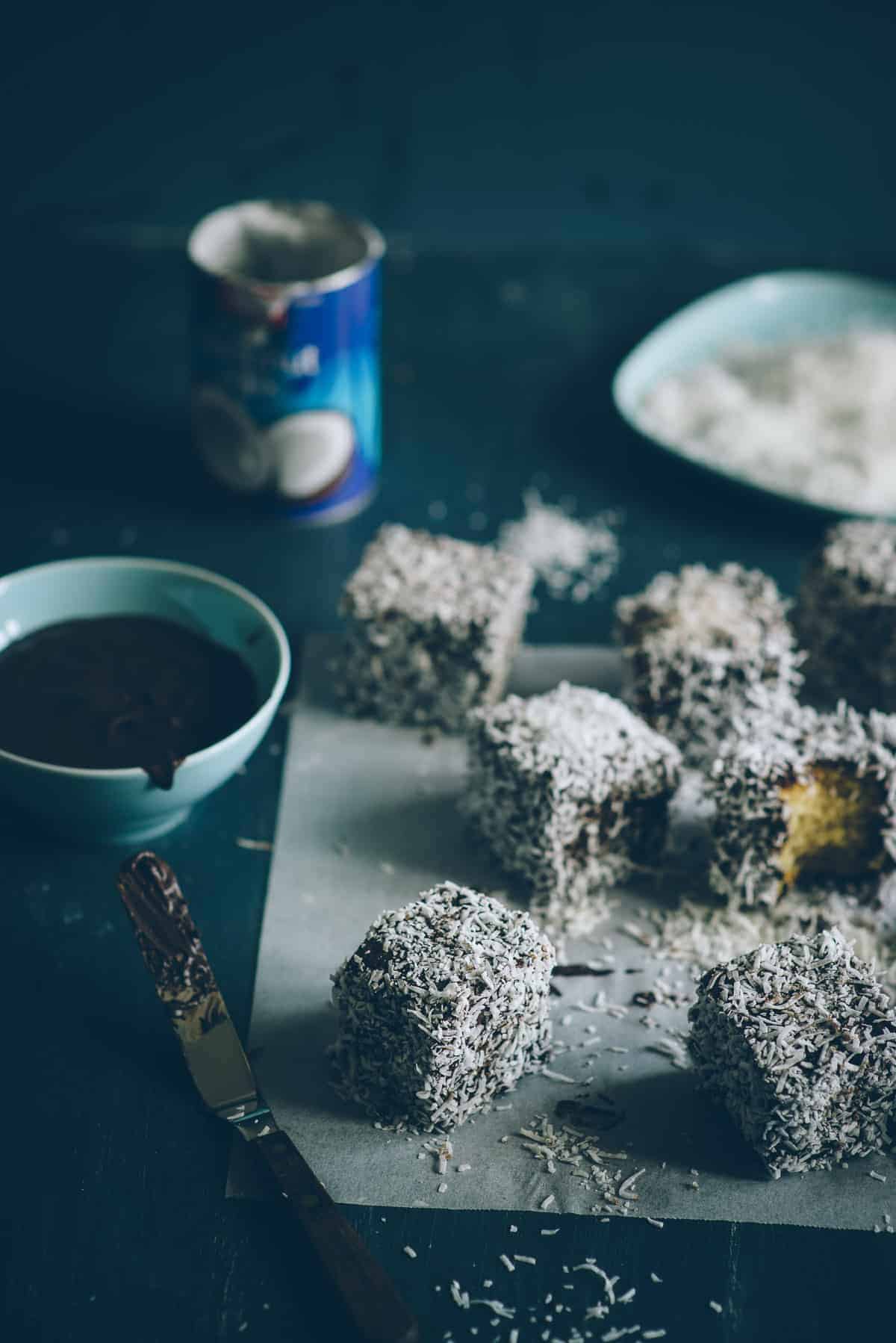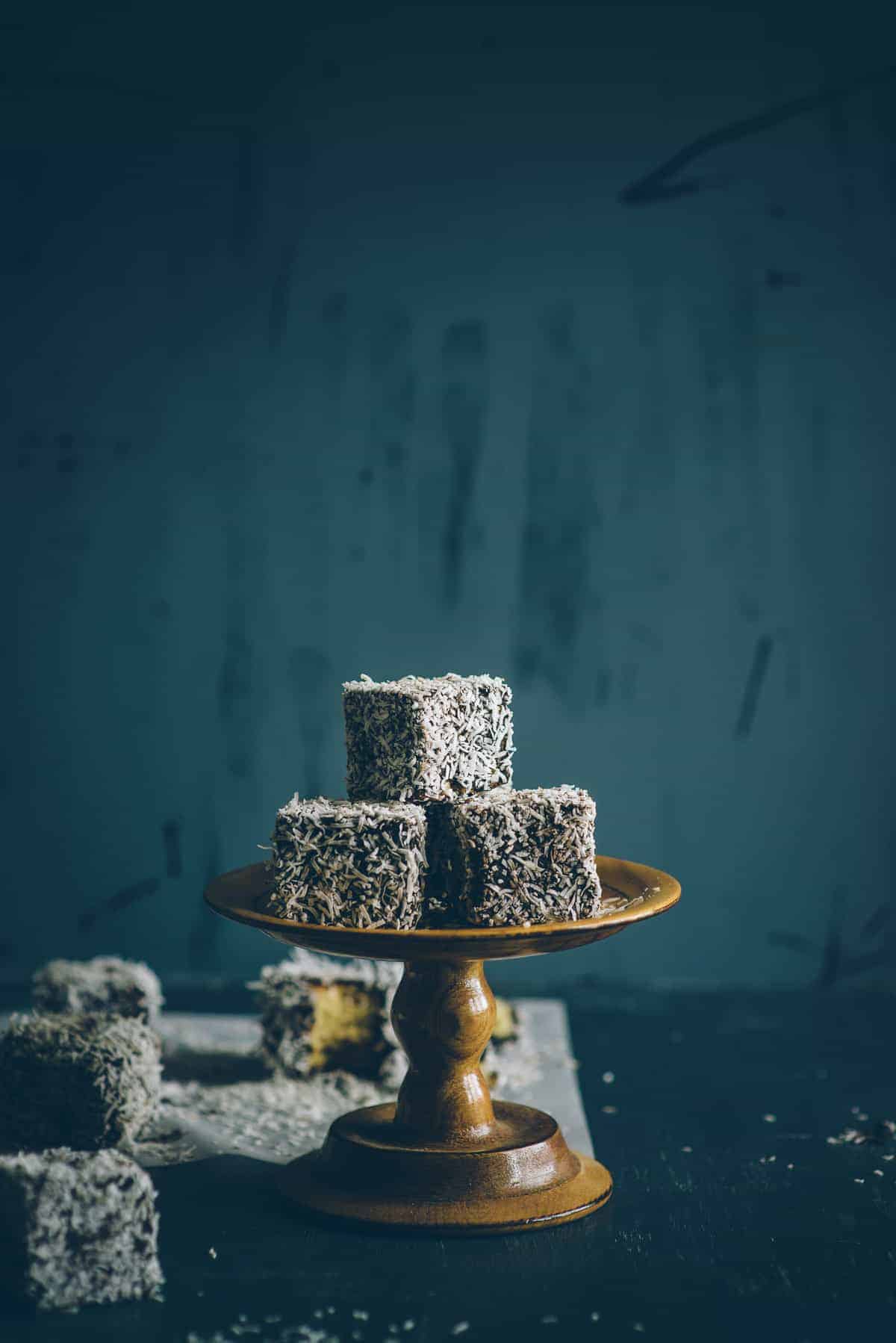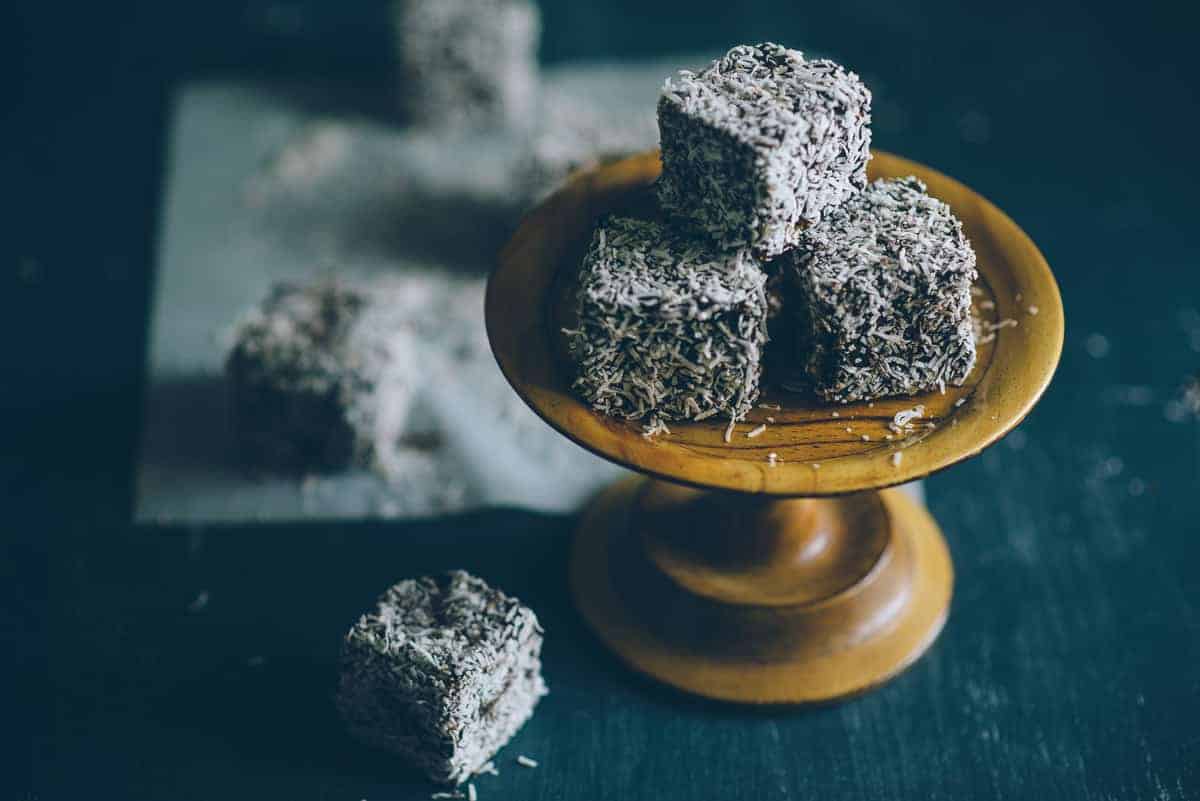 My version of this famous Aussie sweet treat contains "good for you" ingredients.
There's almond meal, honey and a fair bit of that "super food"-coconut.
Still, these are a treat and should be enjoyed ocassionally. You've been warned!
I based the sponge cake recipe off my gluten free raspberry and almond cake recipe (omitting the berries).
The ganache was a combination of 70% minimum cocoa solids dark chocolate combined with coconut milk.
To top it off I've used raw shredded coconut.
My taste testers (i.e. family and friends) commented on how they could not tell the difference between these and a "real" lamington!
I was happy because they took a few goes to perfect. Just a note: be wary of the ganache. Let it sit for about ten minutes before dipping the sponge in. I rushed the first one and it broke. In the end I decided to use a palette knife to cover all the sides of the lamington.
After the shoot, I sat down with a "cuppa" and thought "yep…perfect".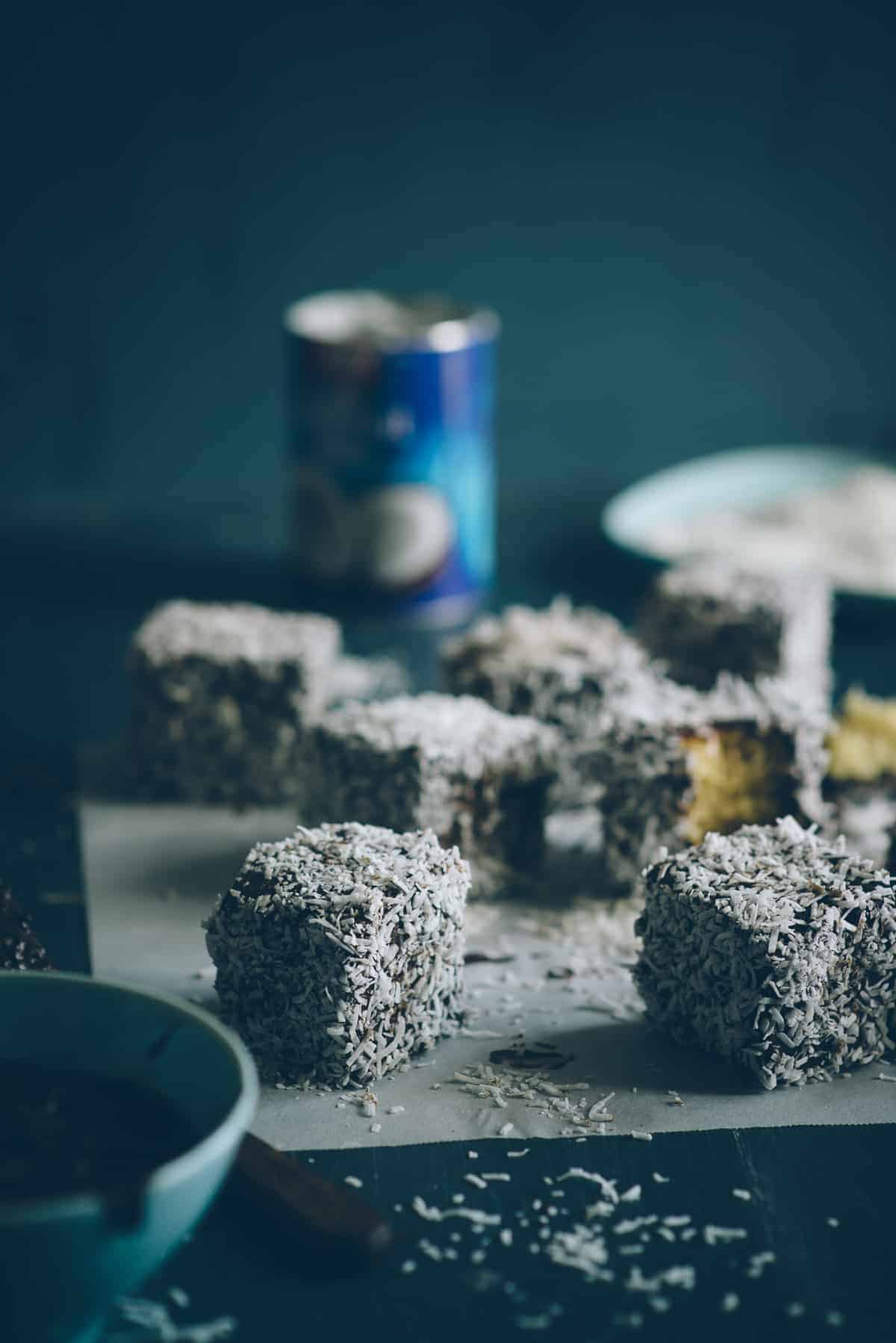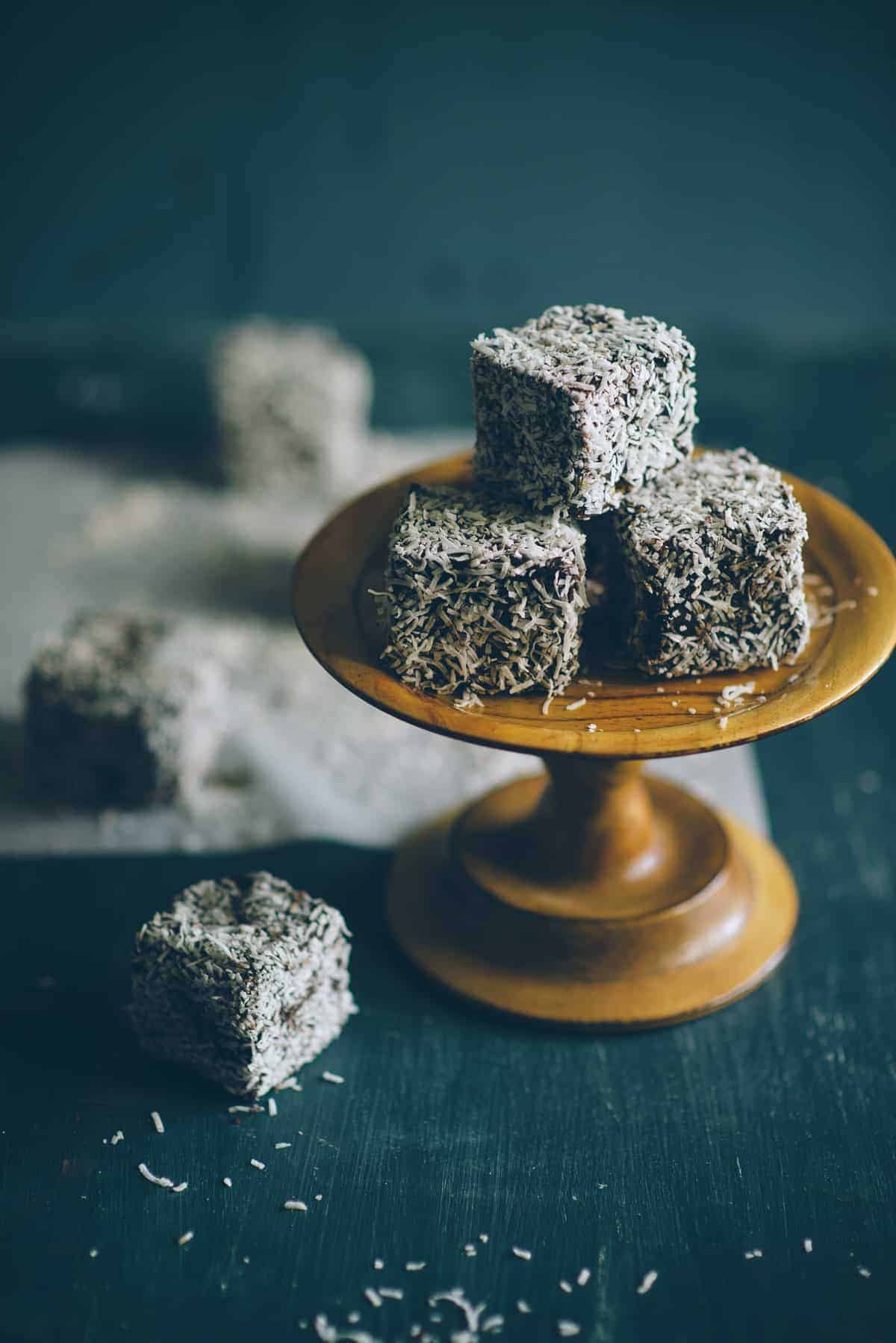 Gluten Free Lamingtons Recipe
Makes 9 lamingtons
Ingredients
3 cups blanched almond flour
1 tsp baking powder
3 eggs
½ cup honey
½ cup coconut oil
1 tbsp good quality vanilla extract
100 grams 70% minimum cocoa solids dark chocolate
¾ cup coconut milk
3 cups raw, shredded coconut for coating
Instructions
Pre heat your oven to 180 deg C and grease and line a 15cm x 15cm square baking tin.
Combine the almond flour and baking powder in a bowl and stir to combine. In a large jug or bowl combine the eggs, honey, coconut oil and vanilla. Whisk well and add to the almond flour. Stir until well incorporated and pour the batter into the baking tin.
Bake for 35-40 mins or until a skewer inserted comes out clean (if you find it's browning too quick cover with aluminium foil). Allow to cool in the tin for 30 mins before inverting onto a wire cake rack to cool completely.
Using the double boiler method (or a microwave) melt the chocolate. Add the coconut milk and whisk until well combined. Allow the ganache to stand and cool for 10-15 mins before using.
Cut the cooled sponge into 3 rows each measuring 5cm on one side and repeat on the other. (In total you should have 9 cubes).
Dip the sponge into the chocolate ganache (or use a palette knife) making sure it is covered on all sides.
Roll into the raw shredded coconut and allow to stand for half an hour before eating.