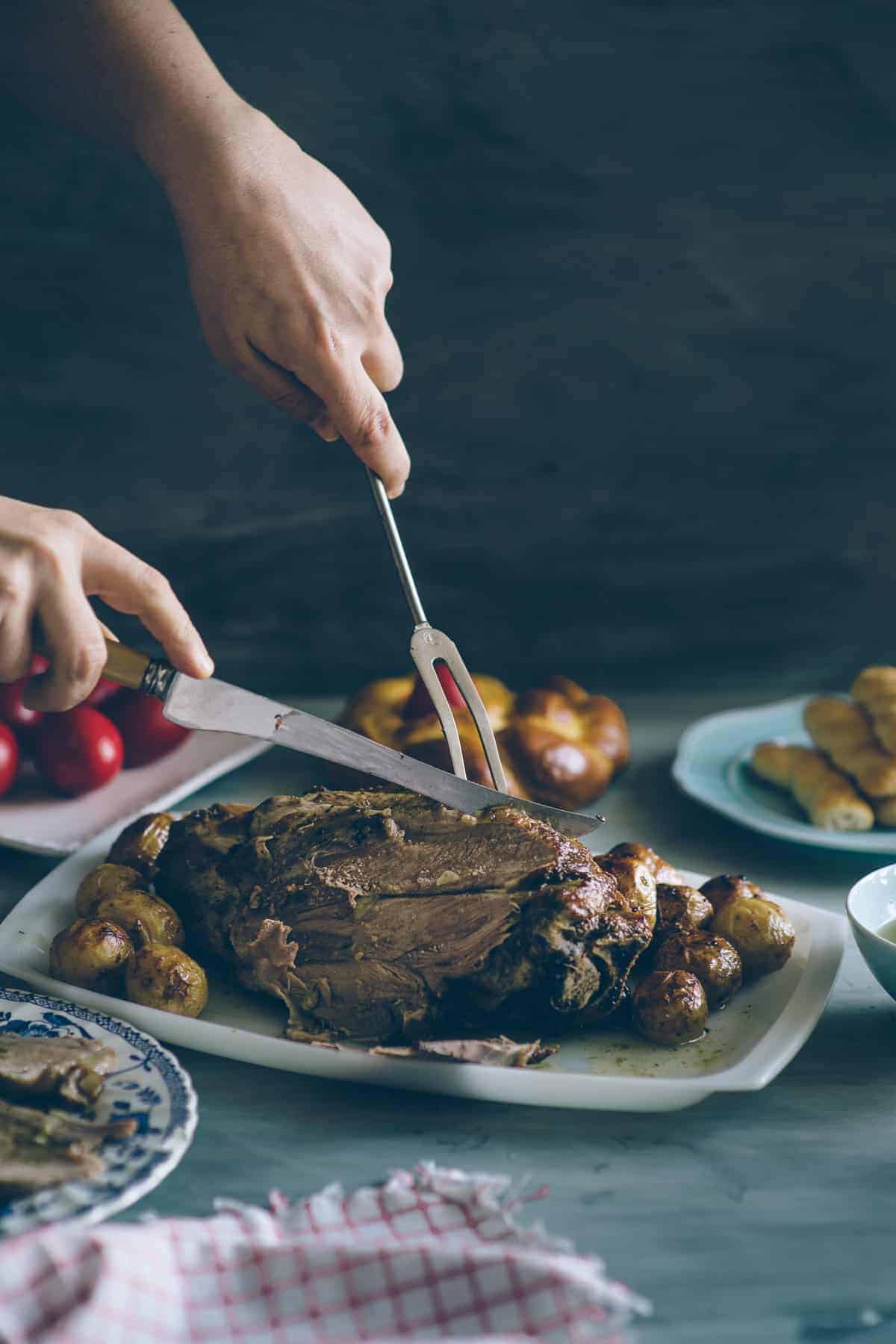 "Christos Anesti!".
I hope everyone who celebrated Orthodox Easter had a great day.
Did you over indulge?
I kept mine pretty low key as usual. Not sure about being able to fit a whole lamb on a spit in my tiny apartment!
That doesn't mean I had to miss out on the "main event" so to speak. Through a little improvisation I made a traditional roasted leg of lamb in the oven.
I accompanied it with small, baby potatoes and feasted till I could not do my top button on my pants anymore!
Now, "traditional" means different things to different people. This is a recipe that I grew up with and saw my parents cook many times.
Over the years, I of course changed certain things. Ages ago I wrote about doing a rack of lamb. Another time I wrote doing a loin of lamb and filling it with feta, pistachios and lemon zest.
This recipe pretty much sticks to the traditional way of cooking lamb the "Greek way".
There's only a few ingredients, but boy does it pack a flavourful punch!
Garlic cloves are inserted into the flesh, and the rest of the lamb is covered in a mixture of salt, pepper, lemon juice, Greek oregano and olive oil.
The beauty in this dish is not only the meat but that beautiful sauce that forms on the bottome of the pan. The olive oil, lamb juices, oregano and lemon juice combine to make this magical sauce or "zoumi" in Greek.
It's compulsory that this "zoumi" is served on top of the meat and potatoes. And don't forget the bread to mop up this goodness!
So simple, yet so good!
In the end I had more than enough. In my next blog post I'll show you a creative way to use up those roast lamb leftovers!
All the best everyone.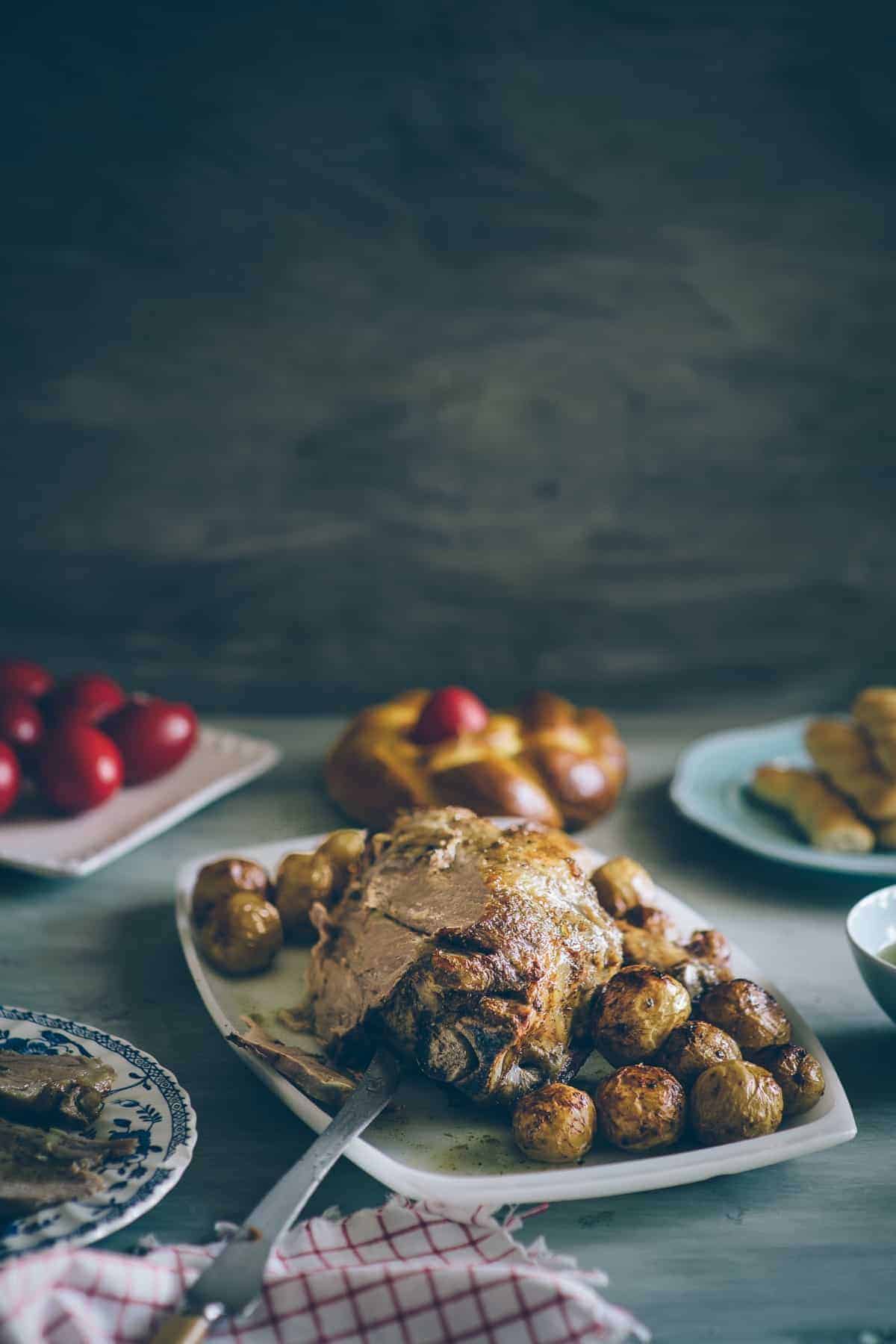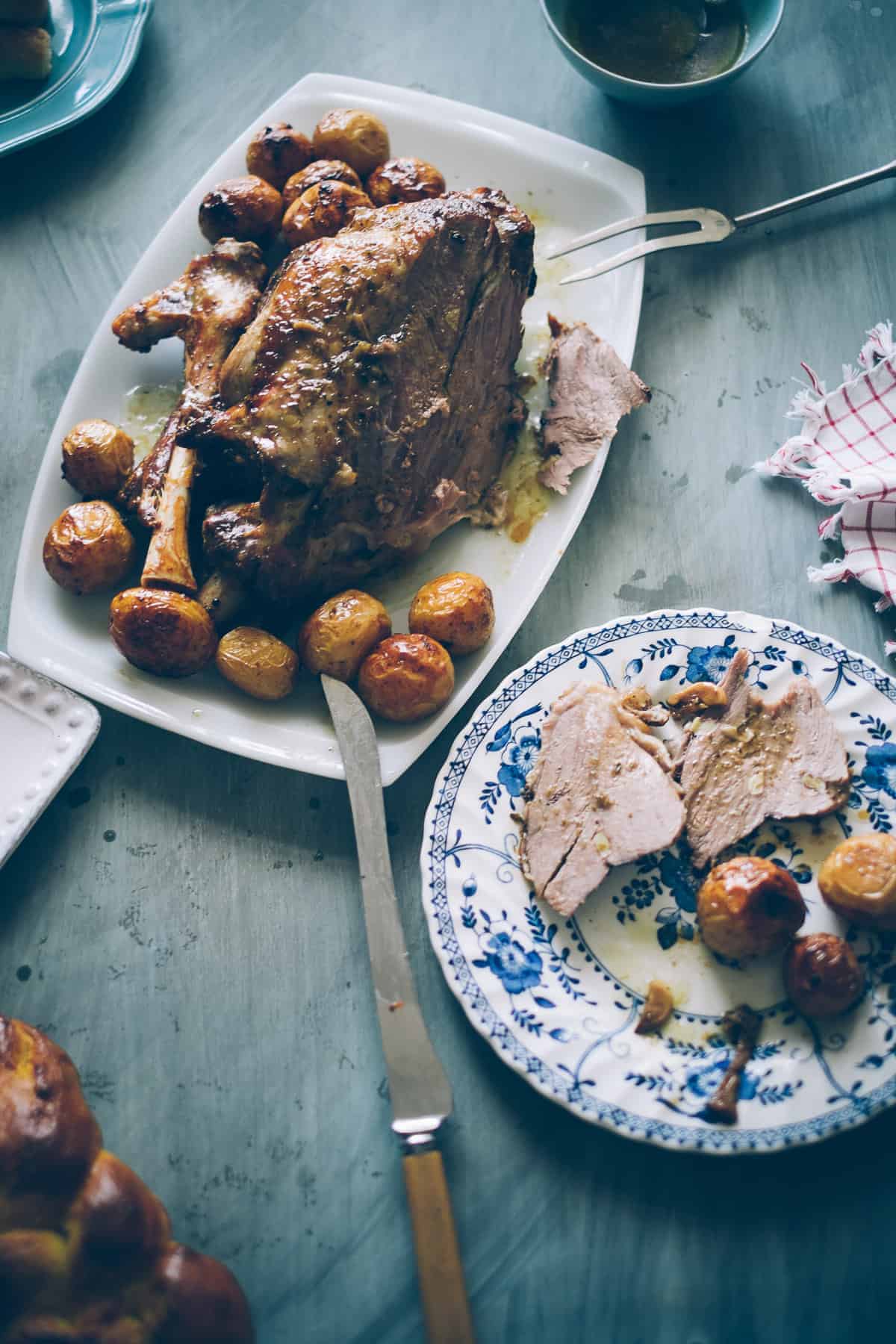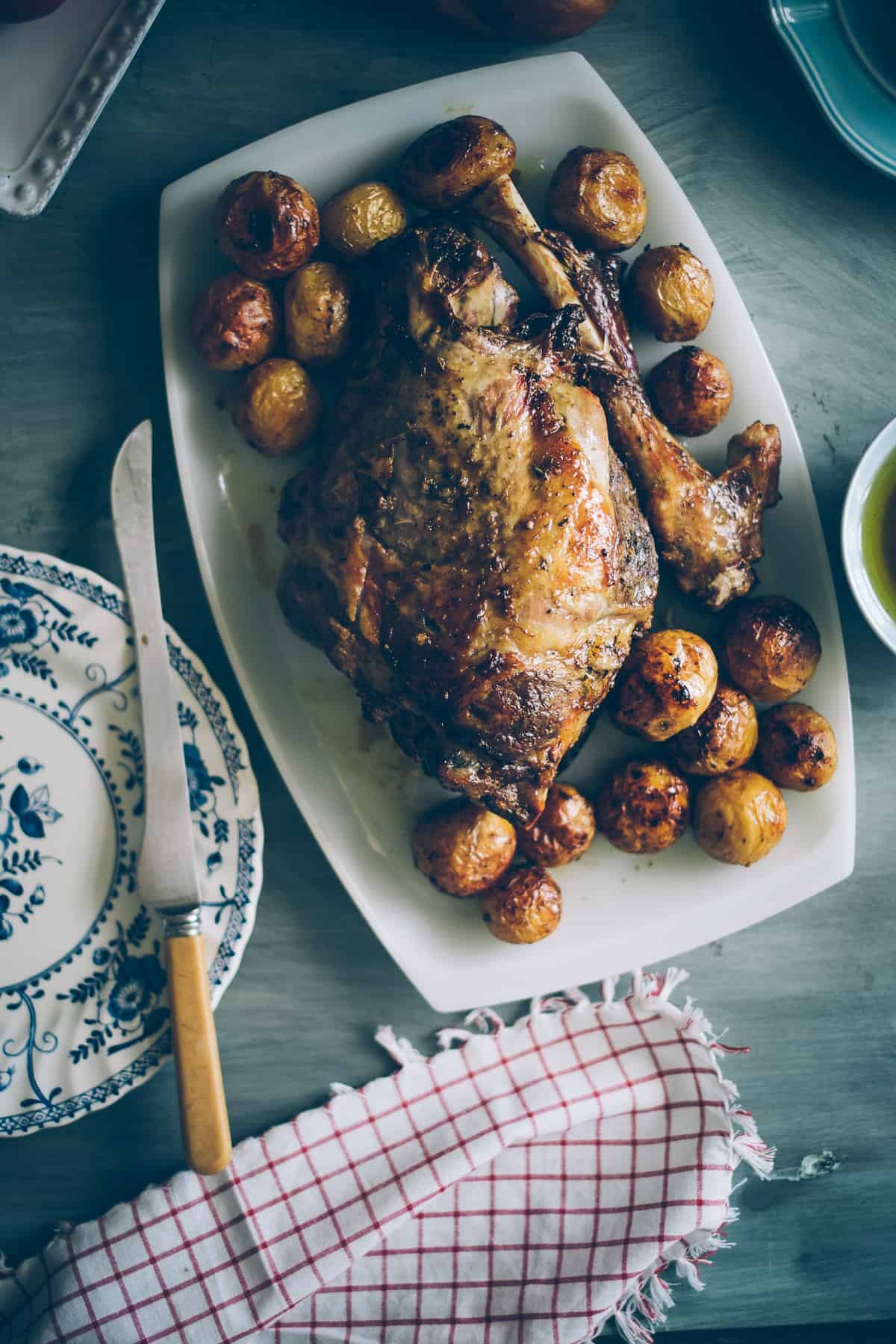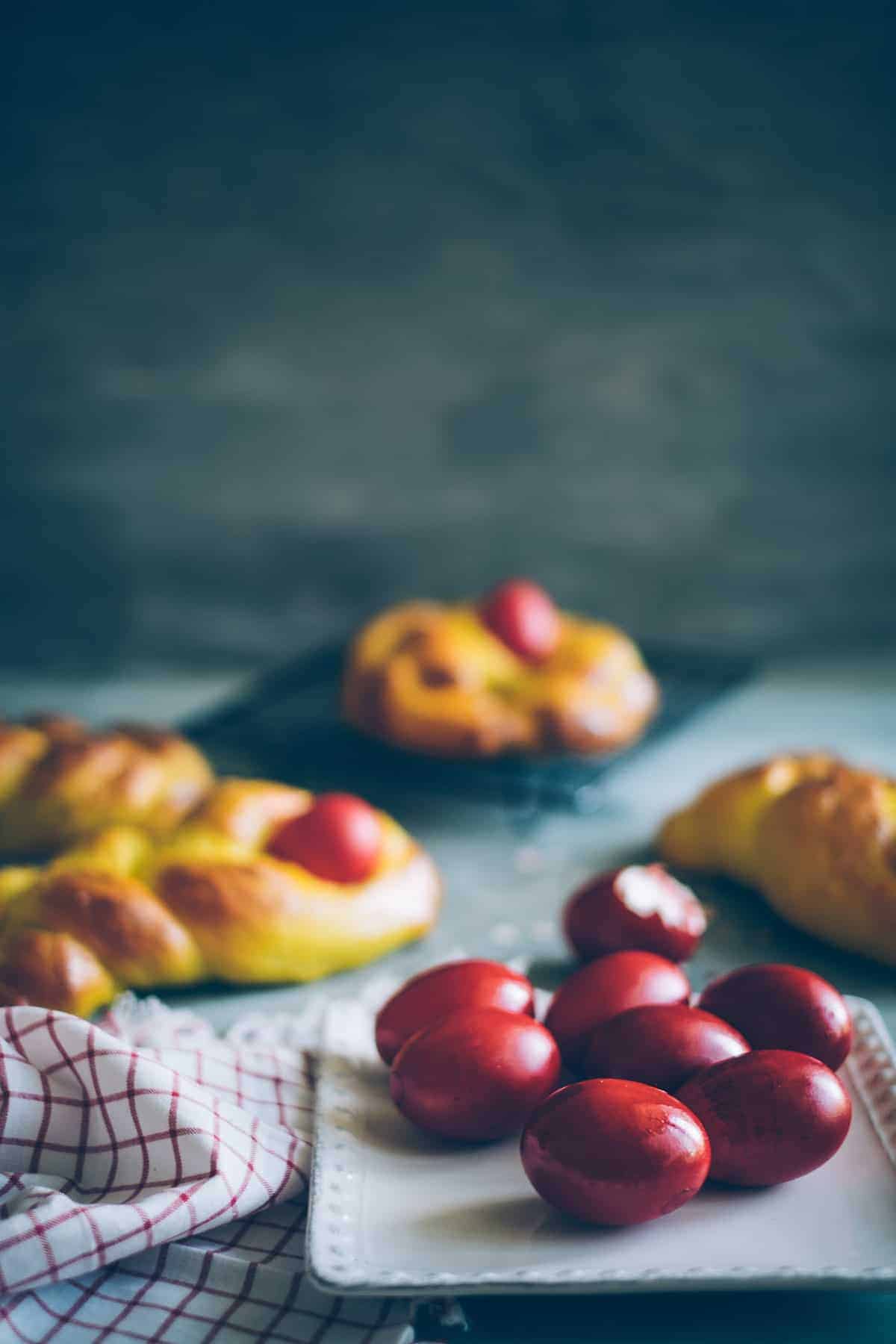 "GREEK STYLE" ROAST LEG OF LAMB RECIPE
Ingredients:
1 X 2-2.5 kilo leg of lamb, trimmed of any excess fat-at room temperature (take it out of the fridge at least one hour before roasting)
8 cloves garlic
salt and pepper for seasoning
2 tablespoon dried Greek oregano
juice of 2 lemons
½ cup olive oil
10-12 baby potatoes
1 cup water
Instructions:
Preheat your oven to 180 deg C (fan forced).
Using a sharp knife, cut slits into the flesh of the lamb (top, bottom, sides) and insert the garlic cloves in them. Make sure they are fully inserted.
Season the whole leg well and massage the oregano into the flesh.
Pour the lemon juice and olive oil over the lamb, scatter the baby potatoes around it and pour in the water.
Place on the BOTTOM shelf of your oven and cook for 2 hours, ensuring you turn it over halfway. (you may need to add a little water here and there if you find it is becoming dry. When I'm roasting, I set my timer in half hour slots and check on it every time.)
The lamb should have a lovely caramelised brown colour. Remove from the oven and place it on a serving platter, covered in foil. Allow it to rest for half an hour before carving it up. Serve with potatoes and juices.