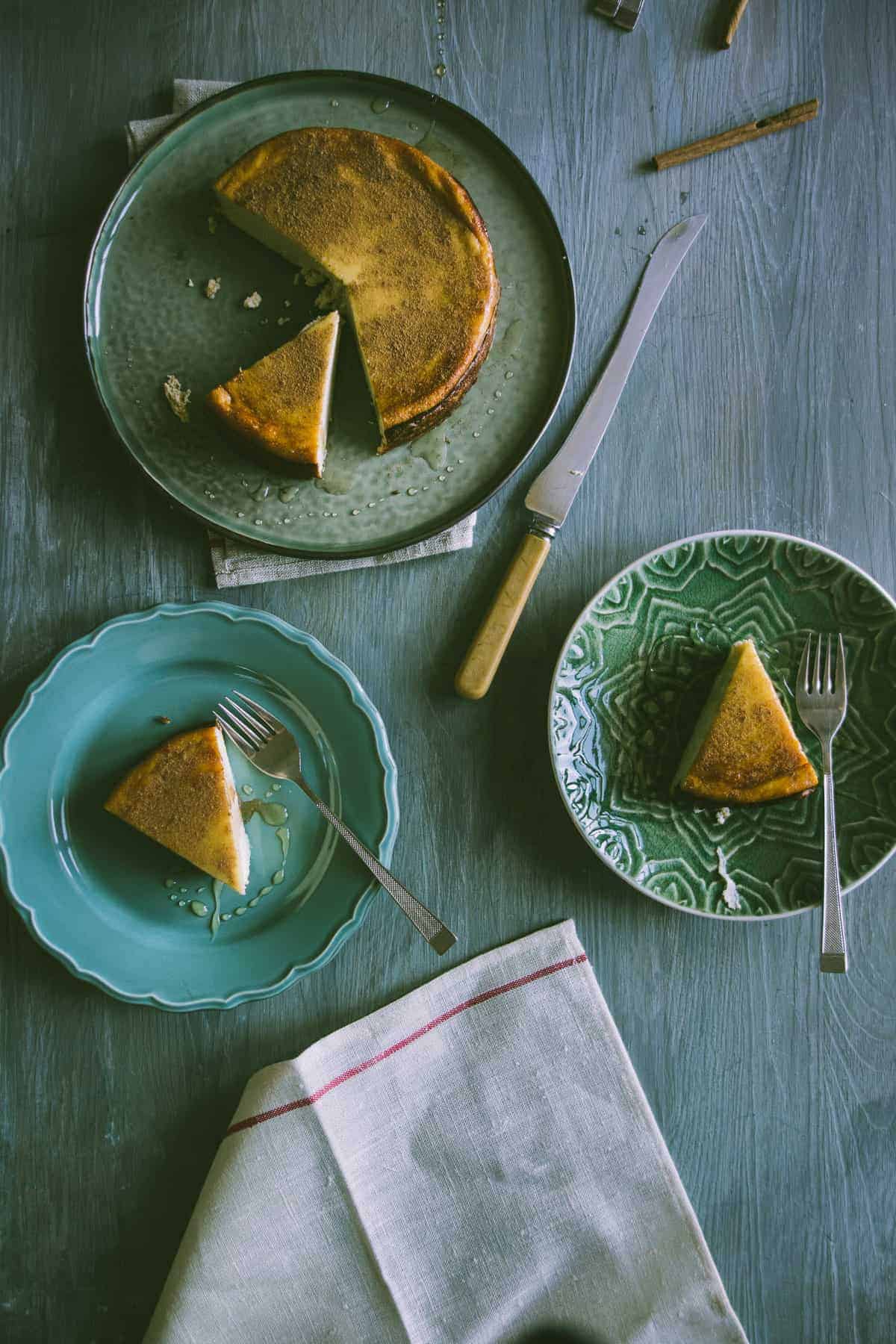 Just when I thought I had tasted most Greek desserts along comes this beauty!
Now, I don't profess to knowing all the regional specialties of Greece. I'm sure there are a lot more to cover.
But this one's a keeper!
How does one describe this newly discovered delight?
Fresh and light with just the right amount of sweetness.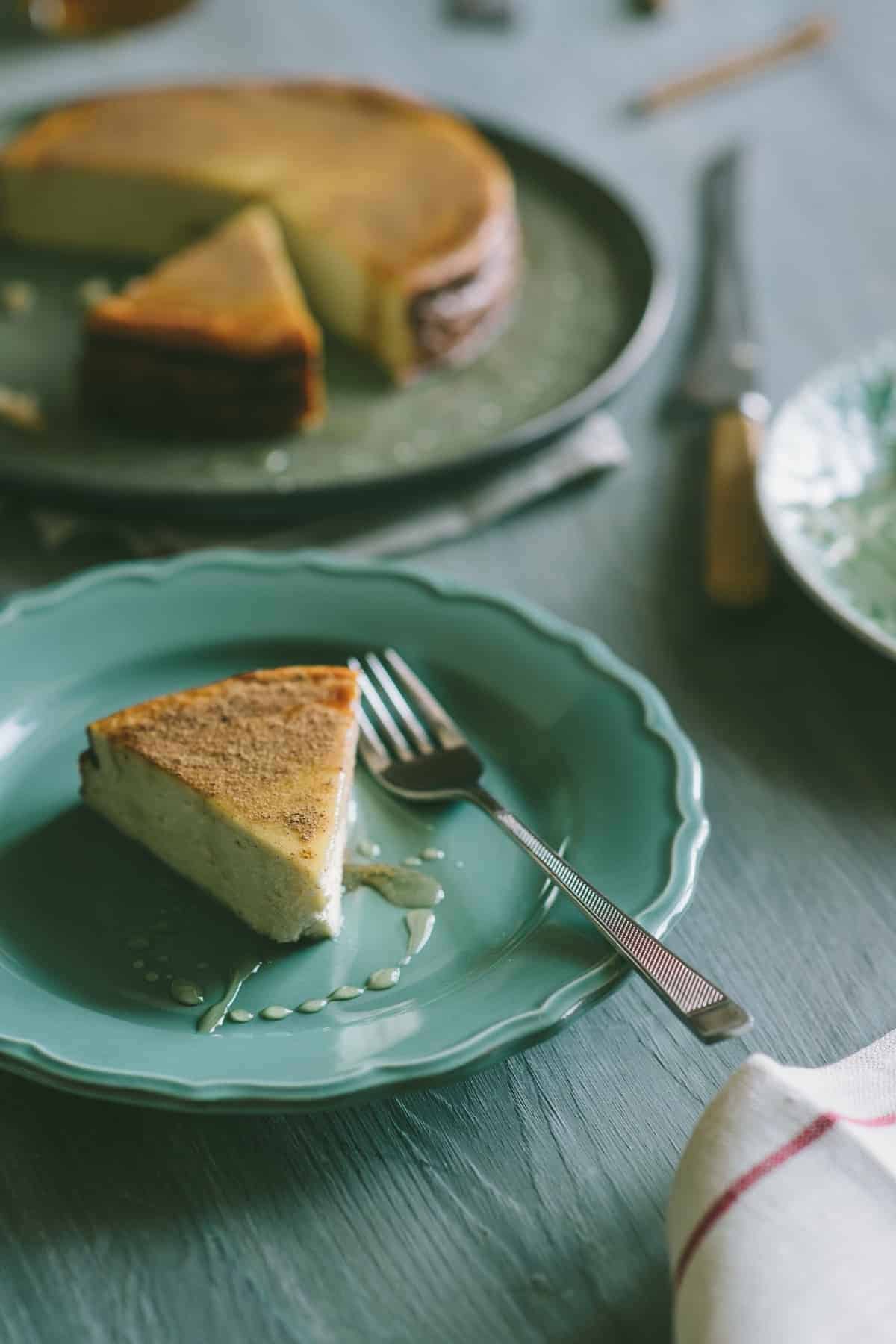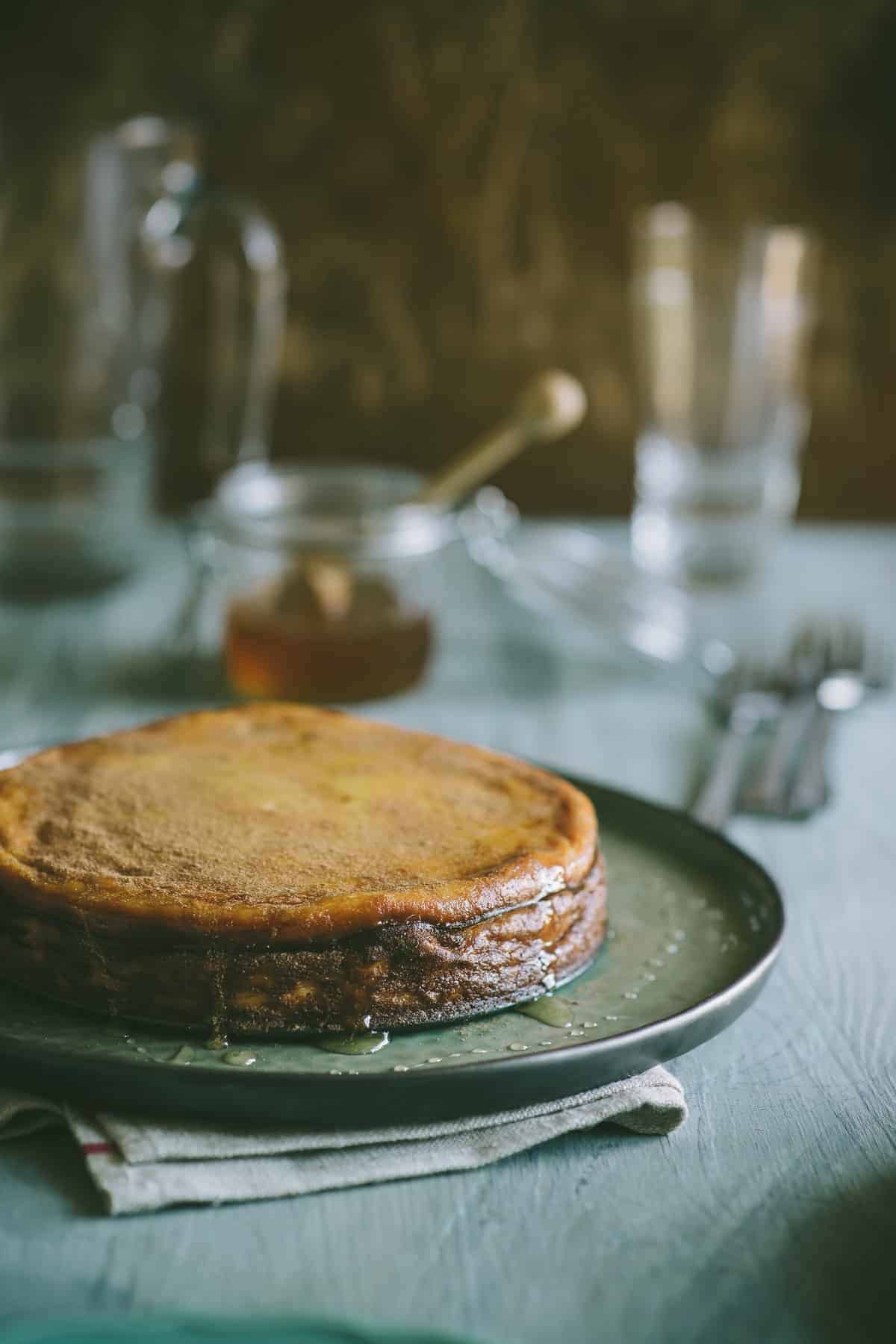 According to my research (aka google) the original recipe comes from the island of Sifnos. Sifnos is located amongst the island group known as the Cyclades.
The word "melopita" basically translates as honey pie.
However this honey pie features cheese. Again, the original recipe calls for "anthotyro" which is a soft, ricotta like cheese. It can also be substituted with another soft Greek cheese known as "myzithra". I didn't have either of those on hand so I used ricotta and it worked wonders!
Be sure to use a fresh ricotta from a good cheesemonger. Avoid that watery stuff found in the big hypermarkets.
When you look at the finished product, it looks like a baked , crustless cheesecake.
It's drizzled with honey and dusted with that "almost compulsory in every Greek dessert" cinnamon.
With only a few ingredients it's a cinch to put together. No stand mixer required!
Whisk. Bake. Cool. Drizzle. Dust. And eat!
How easy is that?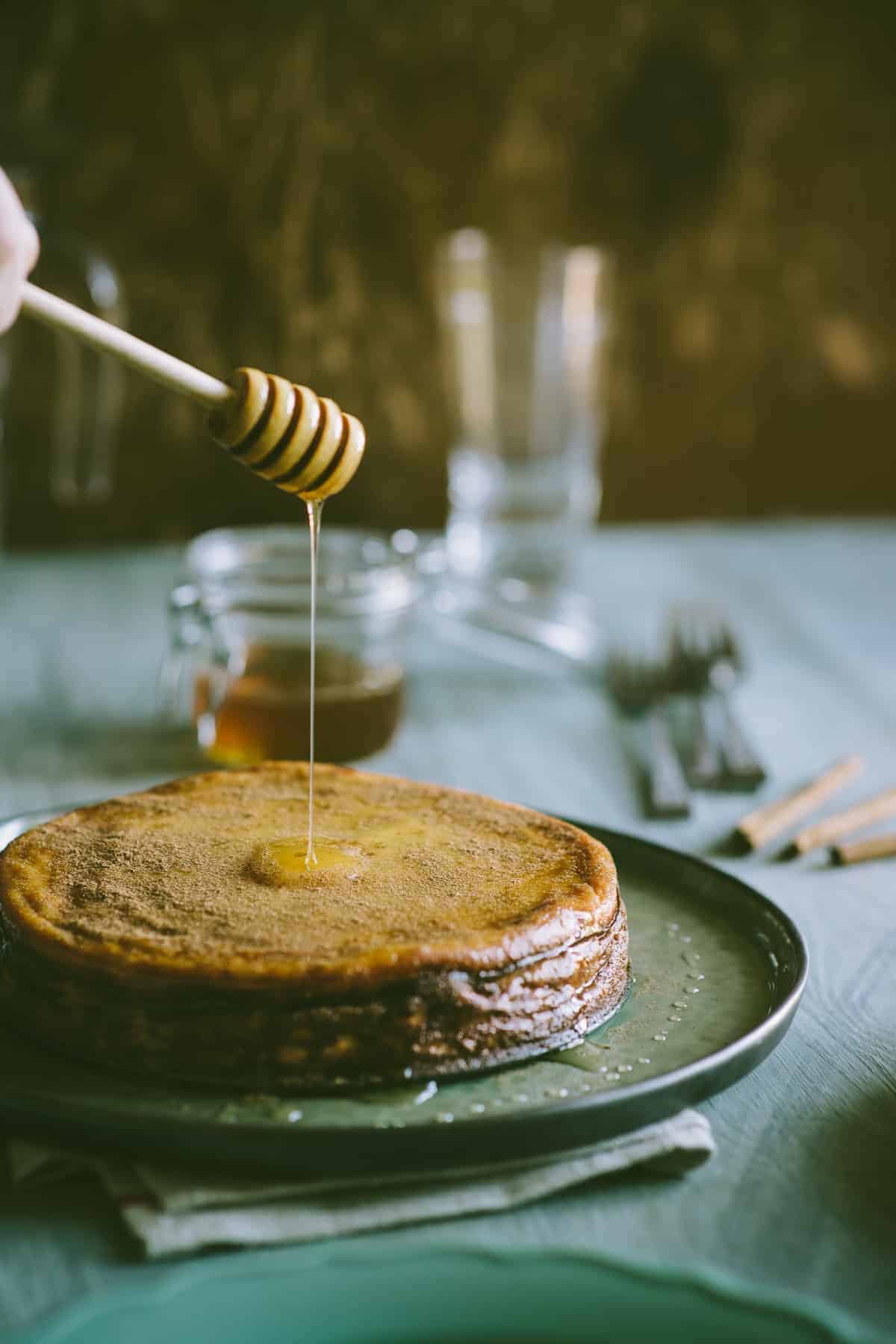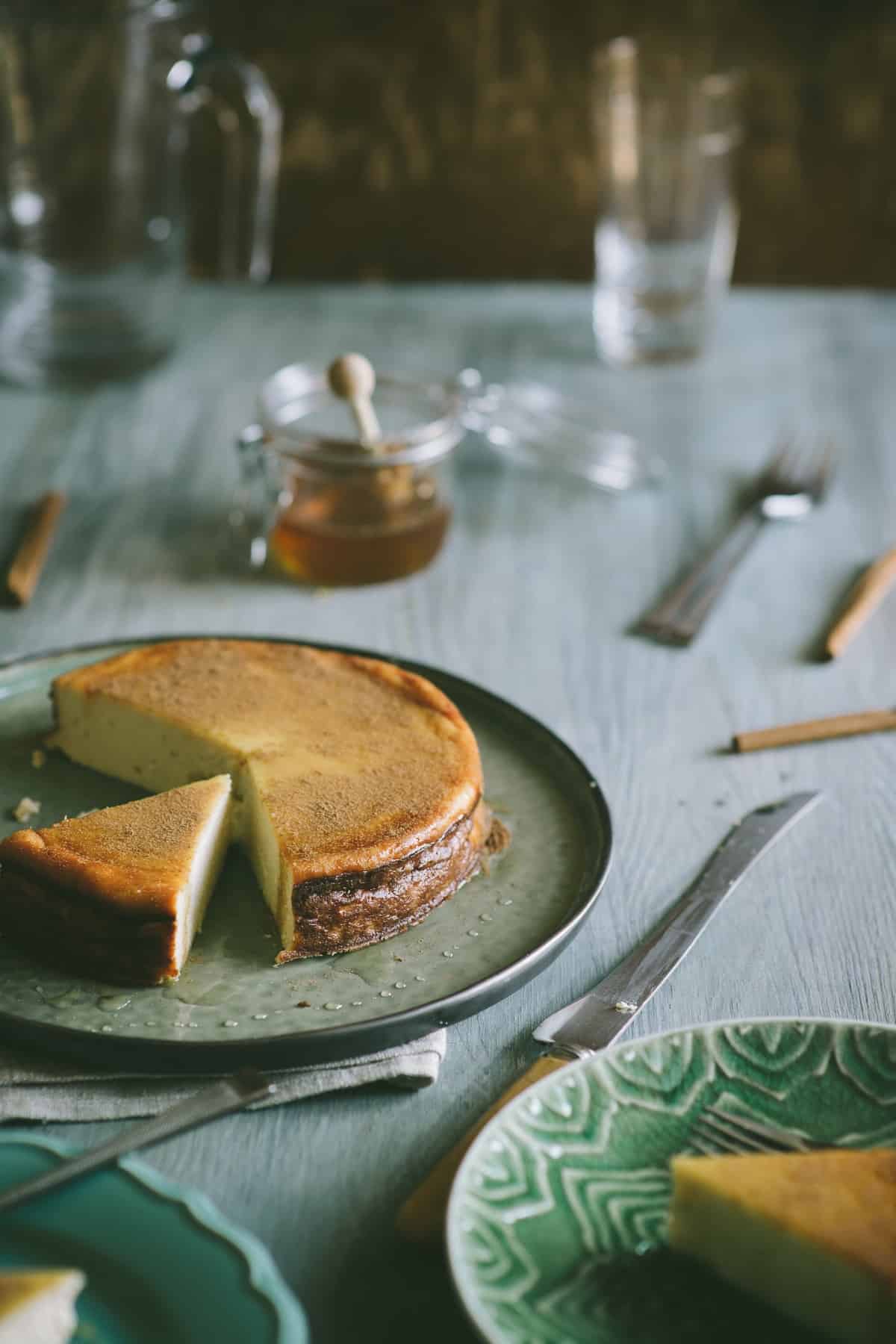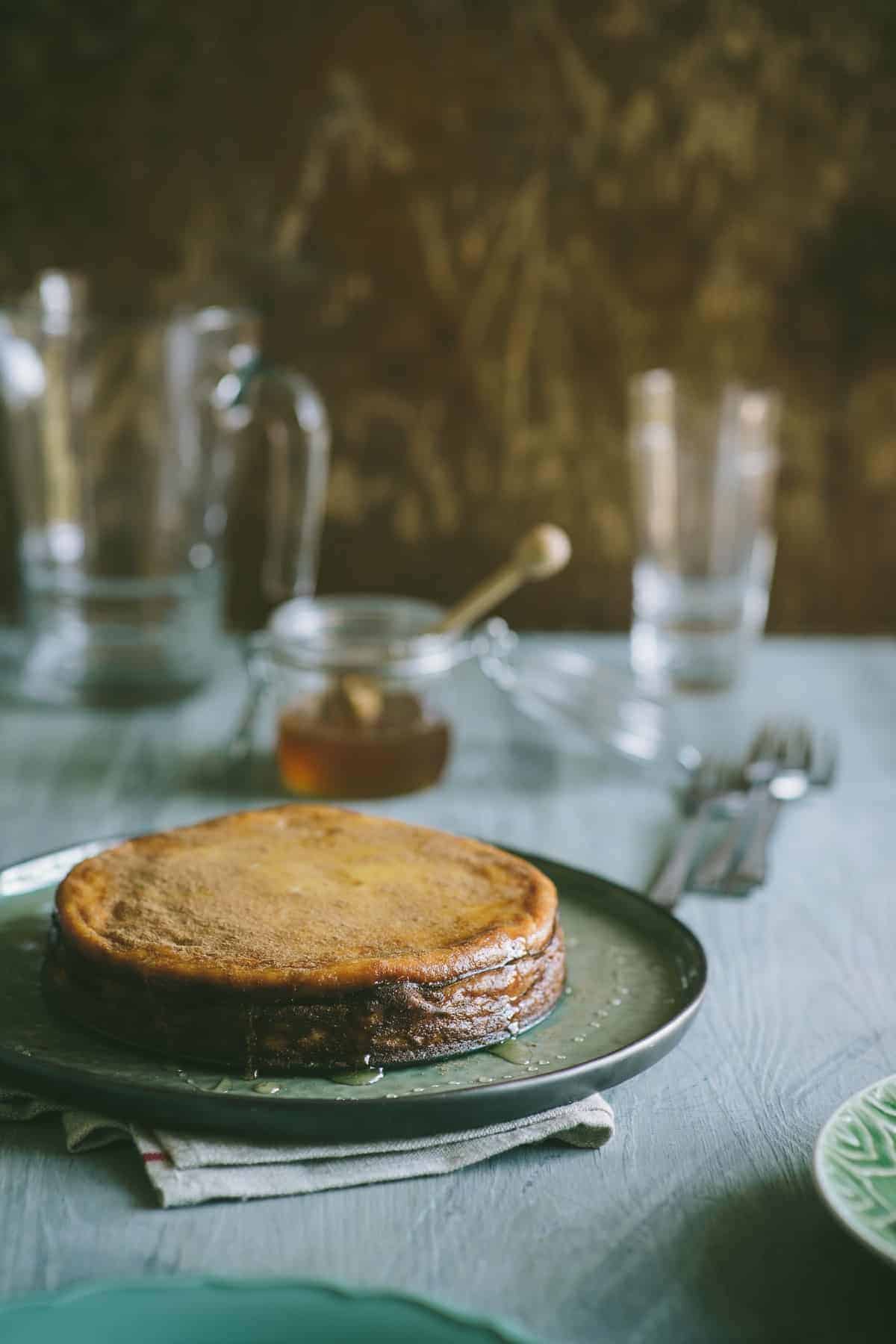 MELOPITA RECIPE
Adapted from here
Serves 8
Ingredients:
600 grams fresh ricotta cheese
100 ml honey
3 eggs
1 tablespoon corn flour
1 tablespoon vanilla extract
Instructions:
Preheat your oven to 180 deg C and grease a 20cm springform baking pan.
Whisk all the ingredients in a large bowl, until smooth and free of any lumps.
Pour into baking pan and cook for 45-50 mins until the top has browned and the centre of the melopita no longer wobbles.
Once cooked allow to cool in the pan for 5 mins. Remove and allow it to cool completely.
Once cooled drizzle with an extra ¼ cup honey and dust with cinnamon.