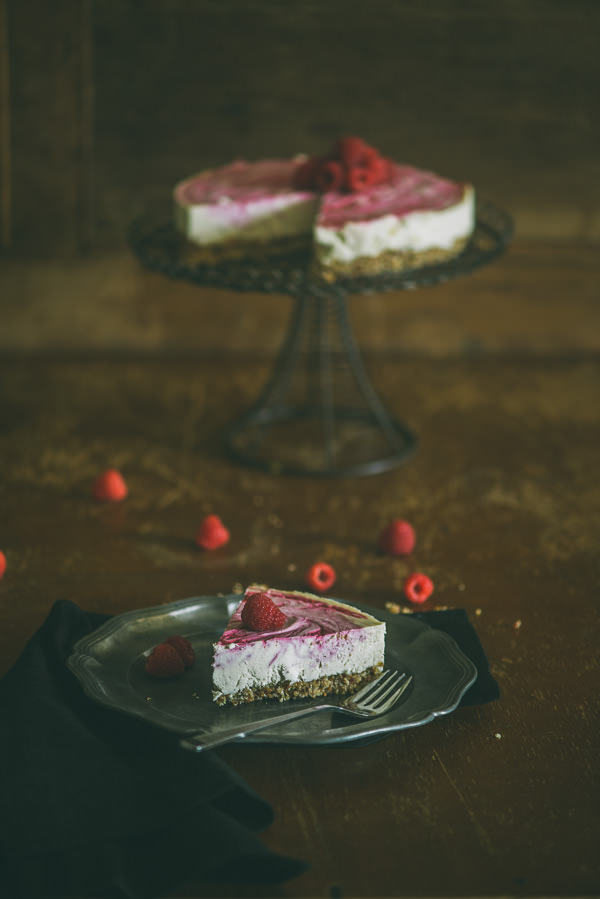 Last summer, I was in awe when I featured my "very vegan" raspberry ice cream.
I couldn't believe how a few simple and healthy ingredients could replicate something usually seen as sinful.
Well, this summer I discovered raw vegan desserts.
You know the drill. You're surfing the net. You're on Pinterest and before you know it you've clicked a million pictures.
One link led to another and before I knew it I was looking at a recipe for raw vegan cheesecake.
I was intrigued. Yet again!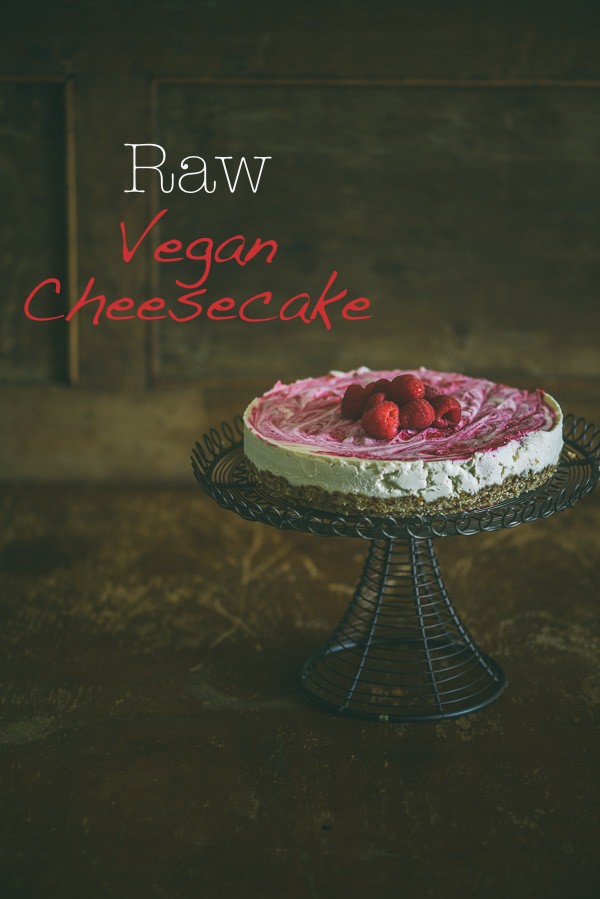 Now, you might be thinking "does this guy live under a rock?". I wouldn't call my small-ish apartment a "rock" but boy I feel like I've been missing another element to cooking (or not cooking in this case).
As I've stated before, people are adult enough to make their own decisions regarding food choices and diets.
Personally, I find it fascinating that people choose to live a raw lifestyle. Whilst I'm in no hurry to eat all my food raw, the raw desserts I discovered were fun and looked amazing!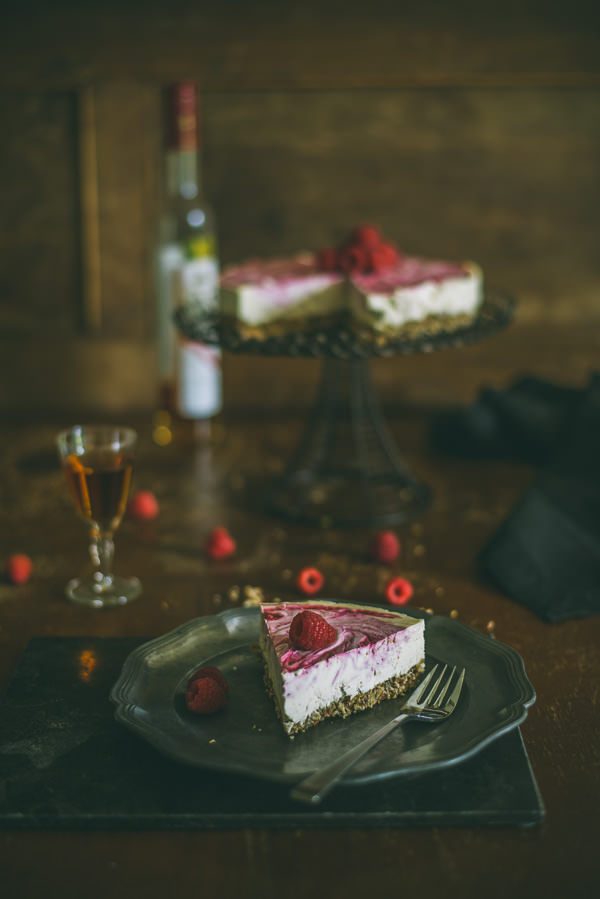 Take this "cheesecake" for example.
I served it at a dinner party a few weeks ago and EVERYONE licked their plates clean. When I explained that it contained cashews as the base ingredient no-one believed me! LOL!
I have to say that I'm in love with this recipe and look forward to experimenting with it more. I also don't think I'll be going back to my baked lime cheesecake that I featured last year.
The cashews are soaked overnight and once they are blended with honey, lemon juice and coconut oil it becomes this magical tasting filling. The base itself is a combination of dates, coconut and macadamia nuts.
Speaking of blenders you are probably going to need a decent blender to achieve the smooth consistency for the filling. I don't have one of those high speed blenders sold for nearly $1,000 here in Australia. (Can you believe it?) I used my new Sunbeam Blender and I love it! It's become my new go to device in the kitchen (and no-one paid me to say that either!)
This raw vegan cheesecake gets cooked in the freezer. I left mine in there for about eight hours before I served it up as dessert. I also changed the original recipe slightly by creating a raspberry swirl on top and serving it fresh berries.
Go ahead and try it! You will love it!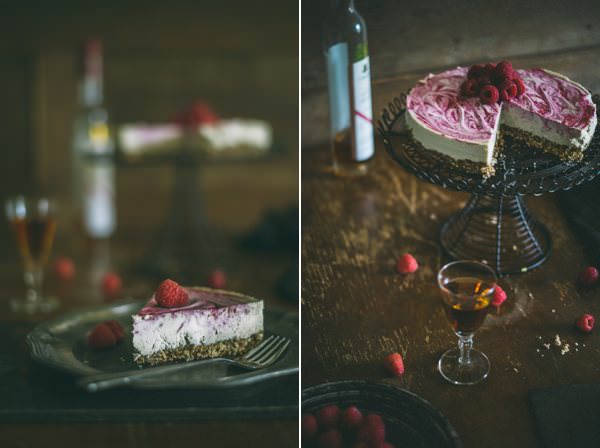 RAW VEGAN CHEESECAKE WITH BERRIES RECIPE
Ingredients:
1 ½ cups macadamia nuts (or a combination of walnuts and macadamia nuts)
½ cup dates (6-8 dates-without the seed)
¼ cup dried, unsweetened coconut
1 pinch sea salt
For the "cheesecake" filling:
3 cups raw cashews (soaked overnight in water)
¾ cup lemon juice
¾ cup honey or agave syrup
¾ cup extra virgin coconut oil
1 tablespoon good quality vanilla extract
¼ cup of water, if needed to assist with the blending
fresh raspberries to garnish
Instructions:
Place the ingredients for the base into a food processor and process until the mixture resembles fine breadcrumbs. (You should be able to squeeze the mixture and have it stick in your hands).
Place the base mixture into an 8" (20 cm) springform tin. Pat down with your hands until you have an even surface. Once done place the pan in the freezer.
Drain and rinse the soaked cashews and add the remaining cheesecake filling ingredients into your blender and blend until smooth and creamy (about 2 mins).
Add the cheesecake mixture to the springform pan. Carefully tap on a solid bench to allow any air bubbles to escape.
Top with the raspberry coulis and swirl the mixture with a knife to form a pattern.
Place in the freezer and allow to freeze for a minimum of 4 hours before serving.
To serve, take it out of the freezer for half an hour before slicing it up and top with fresh raspberries