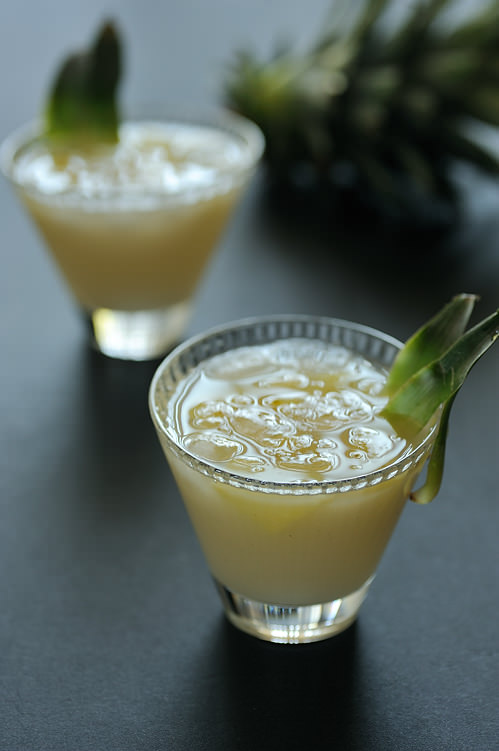 We're off to Nicaragua this week. I'm meeting Joan from Foodalogue there on the next stop of our virtual culinary tour dubbed as "South of the Border". It's been great fun so far and very rewarding and I can highly recommend you join us! Nicaragua is the largest country in Central America enjoying a very tropical climate. Roughly, one quarter of the nation's population live in the capital city, Managua, making it the second largest city in Central America.
It's the food that I'm interested in (of course!) and I find a unique mixture of indigenous and Spanish/Creole cuisine. I also discover that the food varies from coast to coast. The Pacific coast emphasises the use of corn and fruits, whilst the Caribbean coast takes a more tropical approach with seafood, coconut and pineapples. The heat is making me thirsty and I discover a very refreshing chilled pineapple and rice drink. It quenches my thirst and I find it strangely addictive. It's sweet, nutty and I can taste a hint of cinnamon and cloves...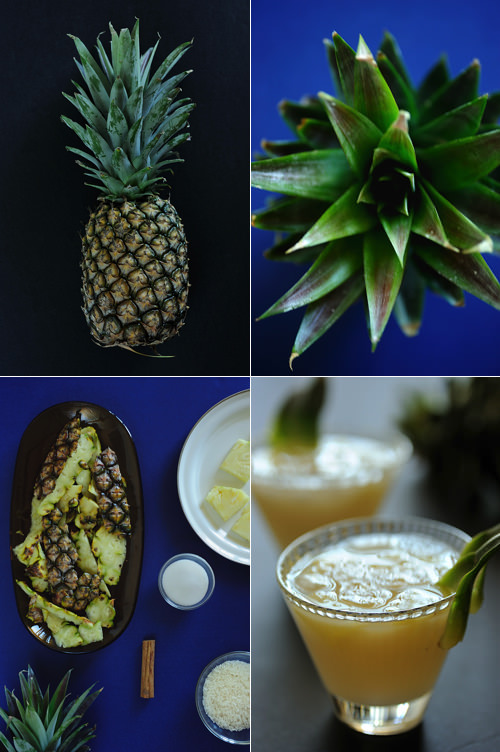 Back in Sydney and the weather is hot. Crazy hot. I want to make this just to cool down. It's a very simple concoction consisting of pineapple rinds/skins, rice, sugar, cinnamon, cloves and water. I found a few variations of this drink but all the recipes called for the rice to be boiled until it "split". The finished creation had a cloudy colour (from the rice) with a slight "lolly flavour". It's hard to describe but I really enjoyed it. I decided to style it up a little by adding a few chopped pineapple pieces. If you feel a little fancy add a splash of Malibu rum and turn this into a tropical cocktail! Enjoy!
Recipe for Fresco De Piña y Arroz-Chilled Pineapple and Rice drink
The skin/rind of one pineapple
2 cups of sugar
1 cup of plain uncooked white rice
1 cinnamon stick
3 cloves
10 cups of water
Place all the ingredients in a large pot, on a medium to high heat and bring to the boil. (be sure to skim off any 'scum' or impurities that may rise o the surface)
Keep cooking the mixture until the rice splits or bursts (about 30-45 mins depending)
Allow to cool and strain the mixture into sieve or a cheesecloth .
Top with ice and chopped pineapple pieces (optional)