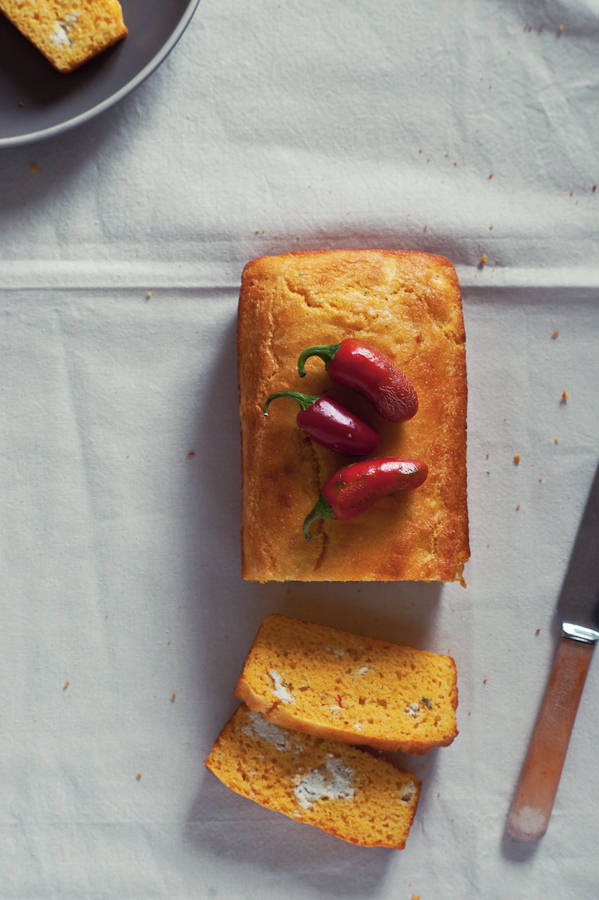 I've just discovered cornbread.
Have I been living under a rock or something?
Ok. I probably need to clarify this a little more.
I do know of its existence but have never really thought about it or even wanted to cook it.
A recent visit to a cafe here in Sydney (which is experiencing a surge in American "diner food" type of dishes -t hink sliders, nachos, hot dogs etc...) and I was instantly drawn to its savoury tones.
A quick search on Google and I was inundated with a million recipes!
A lot more of the traditional recipes for cornbread call for it to be cooked in a cast iron skillet and serve it up with a good chili stew.
Some recipes contain corn kernels, some are sweet and others veer towards the savory side. So many choices...which isn't necessarily a bad thing.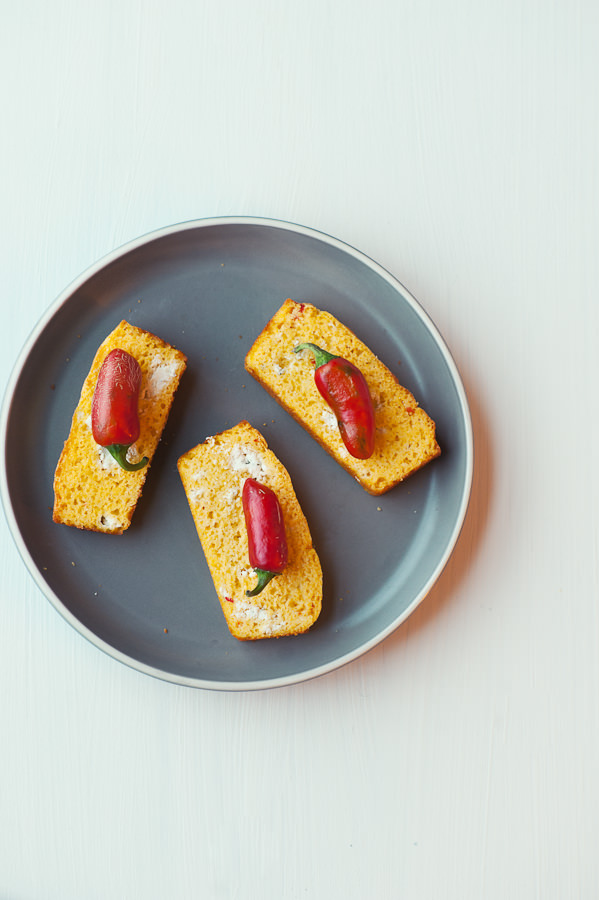 How does one go about "Greek-ifying" a traditional Southern American dish?
Easy.
You just add feta! LOL!
Seriously, the feta and the cornmeal (or polenta) really worked well together.
The creaminess of the feta against the graininess of the cornmeal was a fantastic combination of opposite textures working harmoniously.
I've also attempted to spice things up a little by adding a few jalapeños. I was so excited when I got my hands on these recently from my brother's garden.
They weren't really that hot so if you prefer a little more spice, either add more jalapeños or use one of the birds eye chili varieties.
In place of buttermilk I used Greek yoghurt and I think it works magically as a substitute.
The feta I used was sourced from a local deli and it was made from goat's milk and had been blended with a little dill. (I know it's not the traditional Greek feta but I was curious to try this product when I saw it - just use regular feta when making this).
The one thing I would add the next time I make this is a few chopped spring onions (green onions) to the mix.
I think the onions would certainly lift it to the "almost perfect" level.
Be wary not to over beat your batter either as your cornbread will end up quite rubbery and hard.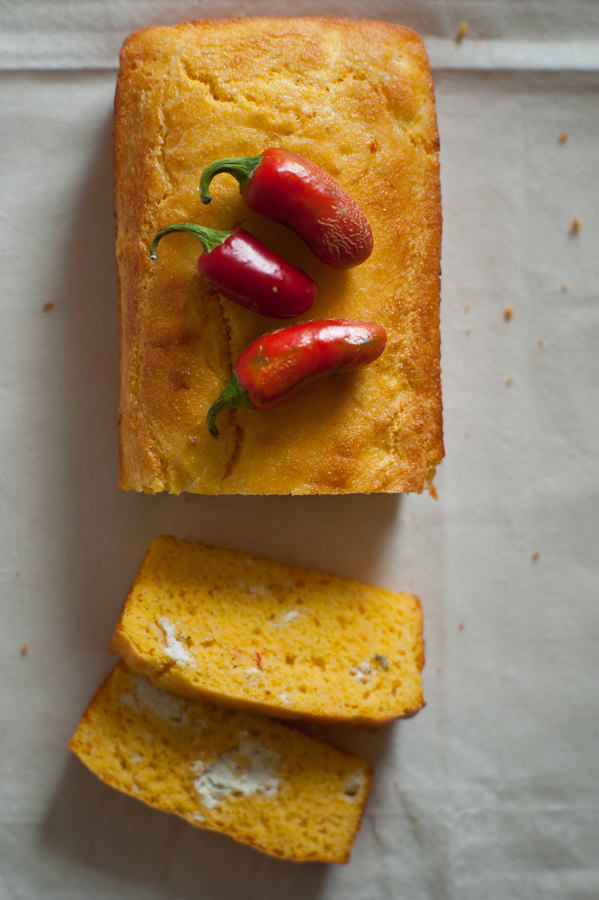 I served my cornbread with a side of Greek style baked beans (recipe coming next) and sauteed greens for that perfectly balanced vegetarian-ish meal. And typical of my cooking philosophy I encourage you to play around with this recipe and make it your own. So get crackin!