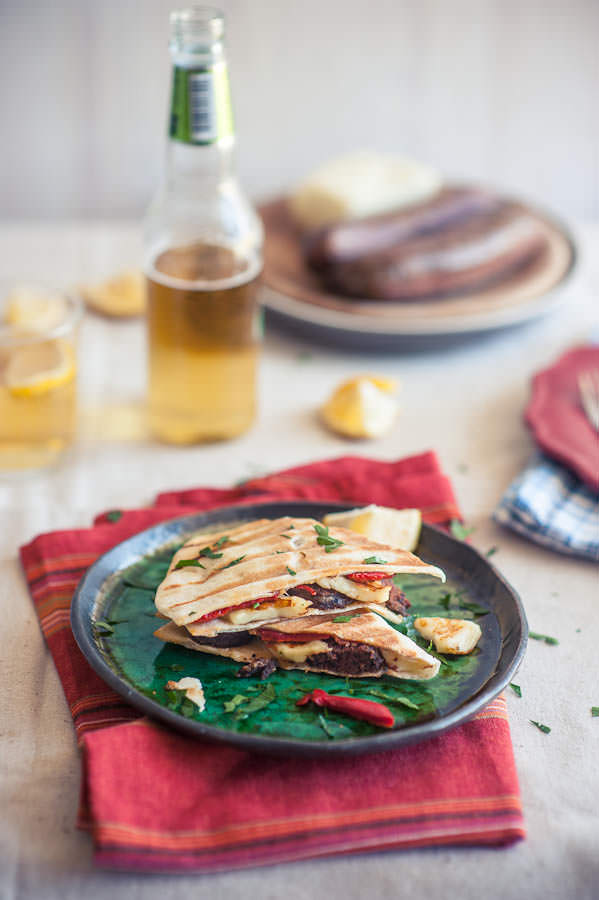 It seems that summer has finally made its grand arrival into Sydney town. Whilst, it's not the sweltering, mad weather of last year at least the sun is shining (for now!).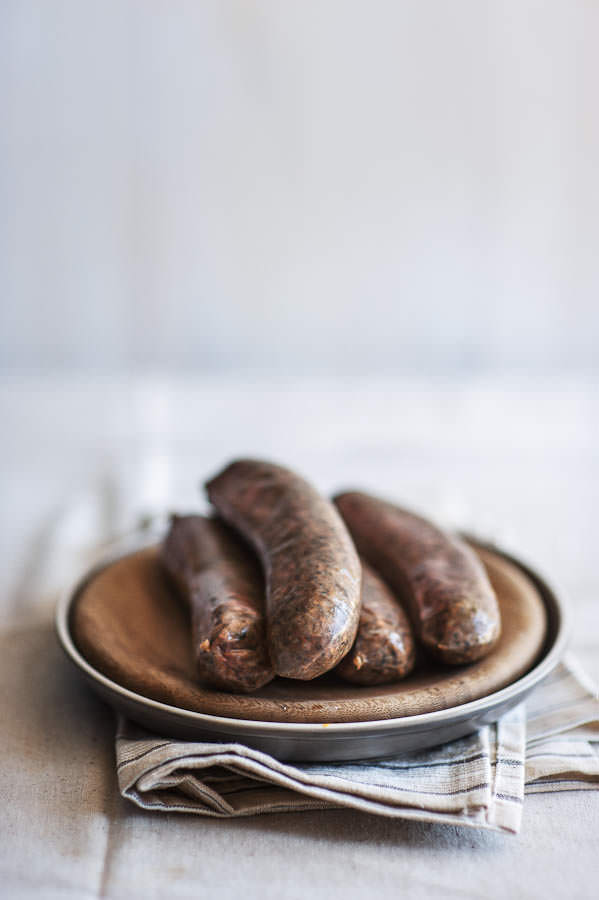 Yesterday I made a mad dash across town and stocked up on a few Greek goods for the pantry. The two items I was eyeing off the most were the loukaniko (Greek word for sausage) and the imported haloumi cheese. The loukanika were a Cypriot variety called "pastourma".
These are made with beef, red wine, coriander seeds,garlic and are quite "peppery" in flavour. (similar to pastrami but a lot stronger). I was quite excited about cooking with them as they were new to me.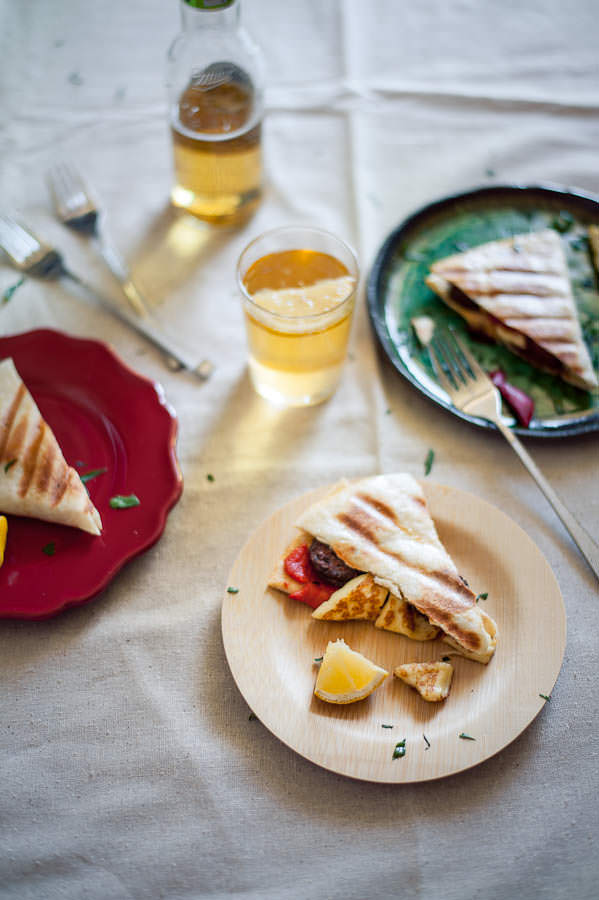 I wanted something quick though. Something that would "hit the spot" and go down well with a nice cold beer.
My "lightbulb" moment came when I thought about the great "Tex-Mex" food I had on a recent trip to the United States.
"Let's make quesadillas" I thought to myself.
And I'm glad I did.
I know that these aren't strictly quesadillas as they aren't made with tortillas. However, I think the Greek pita bread makes a fantastic substitute.
The loukaniko and haloumi quesadilla I concocted was a perfect balance of flavours and textures.
Spicy sausage. Soft, warm,cheese. Sweet, char grilled peppers. All wrapped in gorgeous Greek pita bread. I finished it off with a squeeze of lemon for a little "tang" and sprinkled a little chopped parsley on top.
The recipe I have provided today doesn't give specific amounts.  Adjust accordingly if you want to make more and/or if you prefer it without meat.
This little snack was perfection in my eyes and it got me thinking about the many other combinations you could come up with.
I'd love to hear your suggestions.