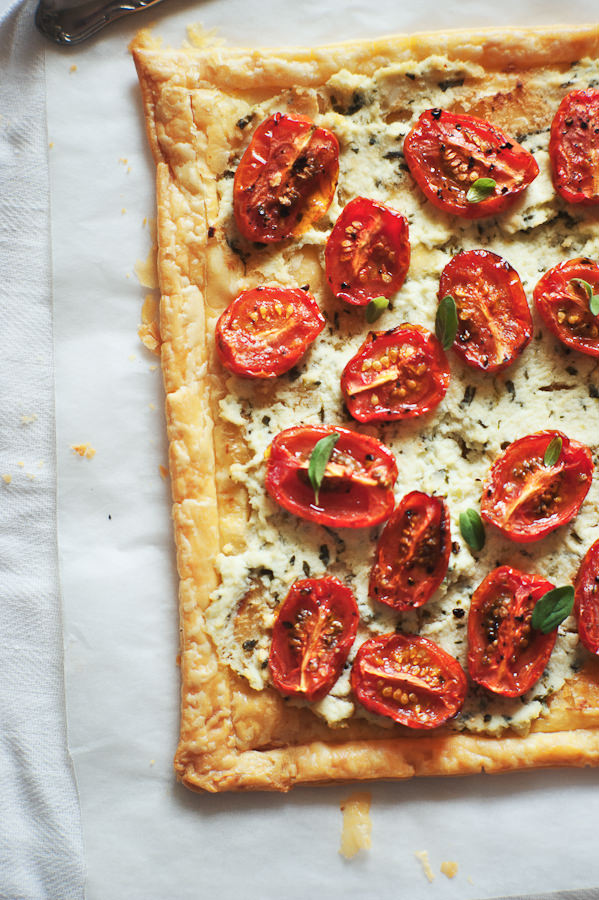 Why do I feel a little guilty about purchasing "out of season" produce?
Take for example these baby Roma tomatoes. In the midst of our winter, they were on display at one of the chain supermarkets.
Glossy, shiny and plump...they were screaming "buy me...buy me!". I know that summer produce tends to taste better in the season it was intended for.
I also know that we are lucky to have a varied climate here in Australia that can produce all types of fruit and veggies all year round.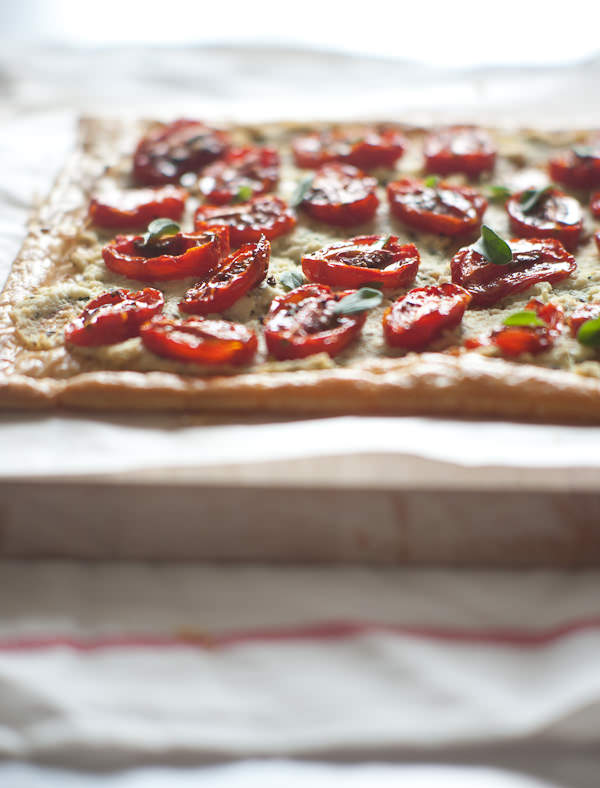 And please don't get me wrong. I'd be a hypocrite if I said I ate "in season". I try though.
There really is nothing better than picking up heirloom tomatoes in their prime and consuming them at the height of warm weather. (Remember the  ladenia and the home made tomato ketchup recipe I made last year?).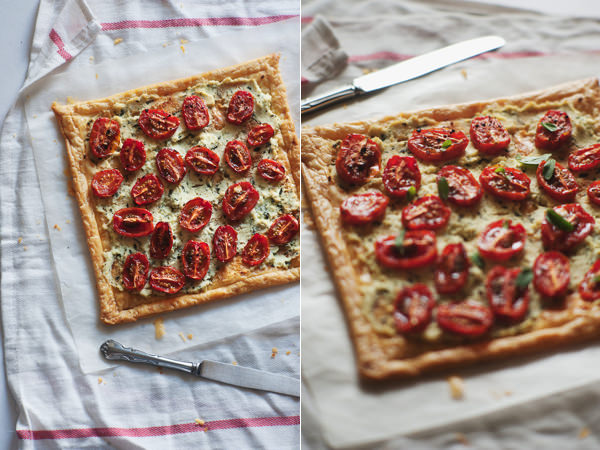 When I "brought together" this tomato tart of sorts (and really, apart from switching on the oven, thawing the pastry and a little mixing there really wasn't much cooking) my friend said to me he was happy to see a little bright colour in the midst of winter.
This same friend also went on to explain that as consumers, the seasons have now blurred. We get all kinds of produce all year round.
I agree with him to a point, but for me there is a certain "guilt" associated with this type of thinking.
Or maybe I'm being way too serious?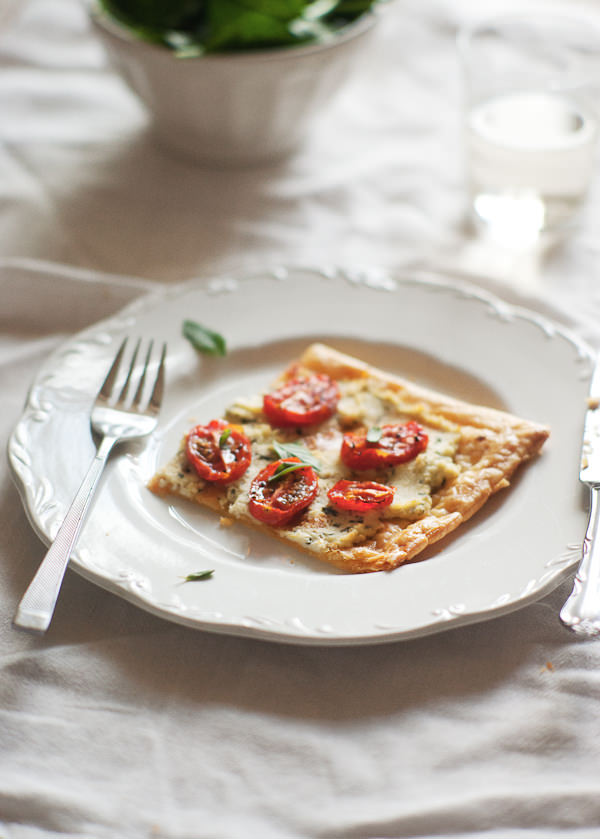 Whatever your beliefs, this tomato tart makes a great brunch/lunch. It's almost like a pizza except I've used a good quality store bought puff pastry as the base.
The fresh ricotta has been blended with a little pesto and the final touch is the tomatoes topped with fresh marjoram.
Now there's a herb I haven't used much in my kitchen. It works perfectly as a garnish on the tart and a nice alternative to the usual "popular" herbs.
So go ahead and make this little bit of summer and enjoy!