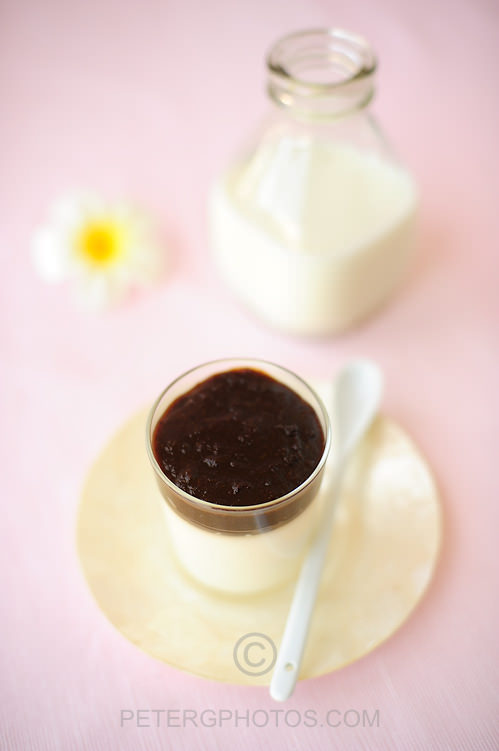 It's been a few weeks!  But I'm here today and ready to showcase a wonderful and simple dessert I prepared a little while back.  With all the rain and grey skies present I thought I would cheer up my mood (and my friends) with something "pretty in pink".   Nothing wrong with admitting you like pink, by the way!  Add some simple flowers to the equation and voila!  Instant cheer.  I'm talking about that addictive Italian dessert, known as panna cotta.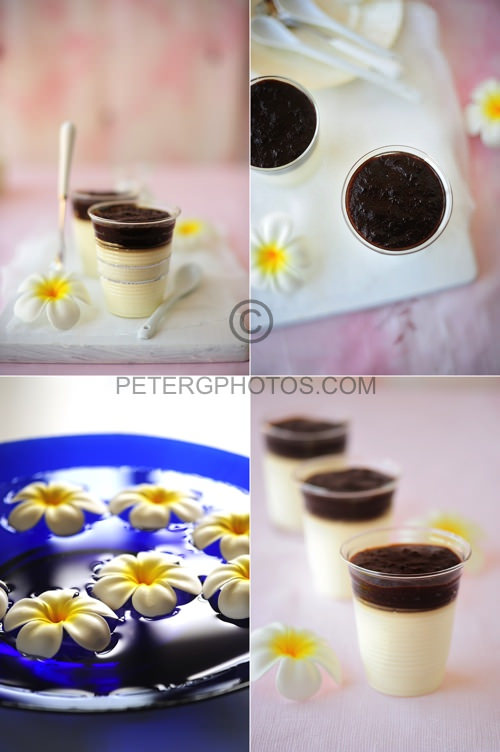 A traditional panna cotta recipe is made with cream.  The words "panna cotta" literally translate as cooked cream.  I've upped the ante here and made my panna cotta recipe by using some natural Greek yoghurt and topping it with a quick sauce made of poached dried prunes.  The yoghurt (and a little cream) are flavoured with vanilla and the topping was made by poaching the prunes in a little red wine, honey, cinnamon and cloves.  It really is very easy.  I prepared these the night before my dinner party and took them out of the fridge just before I served dessert.  There was applause all round and the flavours had really set well.  I also went against tradition and served them in small glasses as opposed to "unmoulding" them and serving them on a plate.  If you really wanted to make them extra special you could add a nice, thick dollop of cream before serving...I'll leave you to make that choice.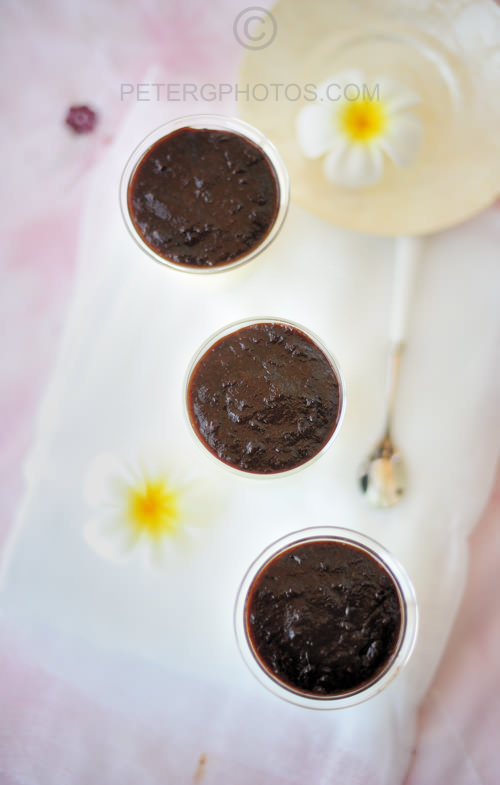 PANNA COTTA RECIPE
This panna cotta recipe is a little different and goes against tradition.  Try it.  You just might like it!
serves 6

2 cups of Greek yoghurt
1 cup of cream
¾ cup of sugar
1 vanilla bean, split in half and scraped
1 sachet of gelatine (10 grams)
¼ cup of  lukewarm water
Place the gelatin in the ¼ cup of water and mix well.  Set aside.
Place the cream, the split and scraped vanilla bean (with all those lovely black specks) and sugar in a sauce pan and warm it through on a low heat until the sugar has melted.
Remove the vanilla bean and add the cream mixture to the yoghurt along with the gelatine mixture and whisk thoroughly until everything is dissolved.
Pour the mixture into 6 "one cup" capacity glasses, ensuring to leave a little room on top to add the prune mixture.
PLACE IN THE FRIDGE FOR 3 HOURS OR UNTIL SET.  ONCE THIS HAS SET ADD THE PRUNE SAUCE (recipe follows)
RECIPE FOR POACHED PRUNES
2 cups of dried, pitted prunes
2 cups of red wine
¼ cup of honey
1 stick of cinnamon
4 cloves
Place all the ingredients in a saucepan and simmer on a low heat.  Allow the wine to reduce by half.  Remove from the heat and cover.  Leave for about an hour to cool and then add the prunes and wine to a food processor (minus the cinnamon stick and cloves) and blend to a fine puree.  Add to the set panna cotta and place back in the fridge to further allow the prune sauce to set.  Allow to come to room temperature before serving.