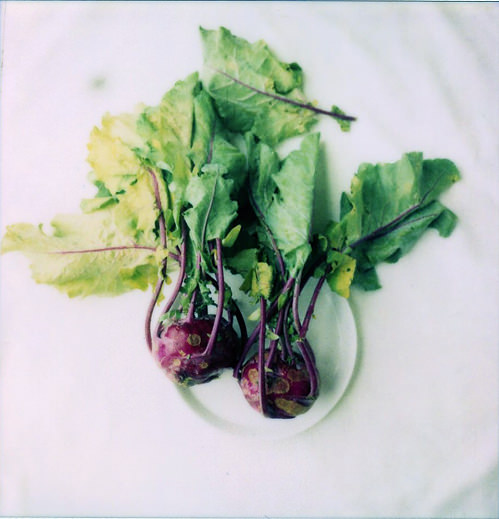 Where would we be without "pita"?  In this instance I refer to pita as meaning a Greek pie-very similar to my spanakopita or spinach and feta pie.  Pites (plural) in Greece come in many shapes and forms and are very much dictated by regionality, ingredients and local customs.   Anyone (you know...those people who proclaim themselves as "experts"and suffer from delusions of grandeur...especially on the internet) who tells you otherwise is a fool.  The many people who left Greece and made their way to other parts of the globe certainly brought along their local traditions with them.  For e.g. here in Australia, I grew up with kids of Greek descent whose parents hailed from Crete, Thessaly, Thessaloniki and the Peloponnese.  Every time I went to their houses their food was "Greek" but obviously influenced by where their parents came from in Greece.  This is where I learned and ate about the many different pites they created!  Don't get me wrong, my mother often cooked pites but would never venture beyond the usual spanakopita or tyropita.  Maybe it had to do with me being a "fussy" eater as a child!  Still, I marvelled at her skill at being able to naturally roll out a dough or phyllo with ease.  Something which I still can't do properly!  But I'm getting there.  Just.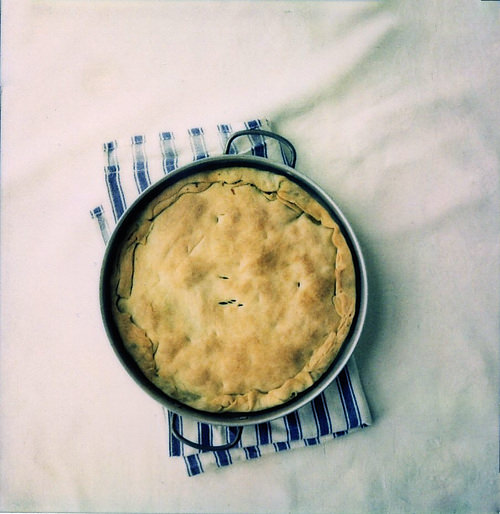 What does this have to do with kohlrabi you may ask? Well, when I recently purchased some at the markets I had no idea how I was going to cook it. I've seen kohlrabi used in a lot of recipes on blogs from the US but still it was very foreign to me. Many internet searches later, nothing had "grabbed" me, so I let it sit in the fridge for a few days. In the meantime, my cravings for a pita of some sort were surfacing and I decided I would attempt to use the kohlrabi and make a pie with it. Along with a few other things in my fridge-a bag of store bought baby spinach used for quick salads, a few leeks and half a bunch of silverbeet I set out to make a filling for the pita. When it came to making the dough, I used a recipe for Provencal pastry that I had bookmarked from Ivy's blog. Ivy had adapted it from the Constable's Larder which is the one I ended up using. What a delight to make a pastry dough that was easy to use and roll out. I mixed mine in the food processor and it required no more extra touches! It's become my new "go to" pastry and a wonderful way to enjoy home made pites. The kohlrabi and greens pie was so delicious I snacked on it for a few days.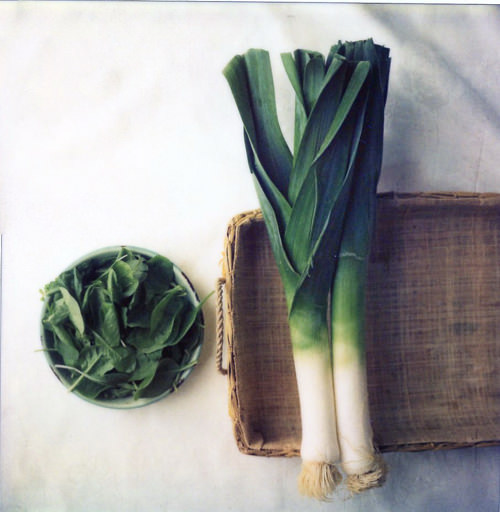 RECIPE FOR KOHLRABI AND GREENS PIE
N.B. I used an 11" "tapsi" or pan to make my pie in. You could also use any other type of filling for the pie. Be creative.
FOR THE PROVENCAL PASTRY
2 cups of plain flour
¼ cup olive oil
¼ cup tepid water
1 egg
¼ teaspoon salt
Blend all the ingredients together in a food processor until they form a ball. Remove it from the bowl, pat it and smooth it out, cover with plastic wrap and let it rest in the fridge for about 1 hour.
FOR THE FILLING
2 leeks, scrubbed and finely sliced
1 clove of garlic finely chopped
2 head of kohlrabi finely grated
1 bunch of silverbeet or Swiss Chard, washed and finely shredded
1 bag of baby spinach
4 tablespoons of chopped dill
4 tablespoons of chopped parsley
salt and pepper to taste
Saute the leeks and garlic in a little olive oil over a medium heat until it becomes translucent.
Add the kohlrabi, silverbeet and baby spinach and toss thoroughly ensuring everything is mixed well.
Cook for 5-7 mins and remove the mixture from the heat.
Add the parsley, dill, salt and pepper.
Mix and set aside.
ASSEMBLING THE PIE
Remove the pastry from the fridge and divide into 2 parts.
Using a rolling pin, roll out the 2 parts of dough into a circle, ensuring one is slightly larger than the other.
Place the larger piece of dough into a well oiled pan ensuring the excess hangs out over the side a little.
Add the kohlrabi and greens mixture and smooth out.
Add the second layer of rolled dough and proceed to seal the edges by folding the larger bottom dough over the smaller pie cover.
Brush generously with olive oil, pierce the centre of the pie a few times (to allow the steam to escape) and place in a pre heated 180 deg C oven
Cook for approx 50 mins or until the dough becomes a lovely golden colour.
Let it rest before serving at room temperature.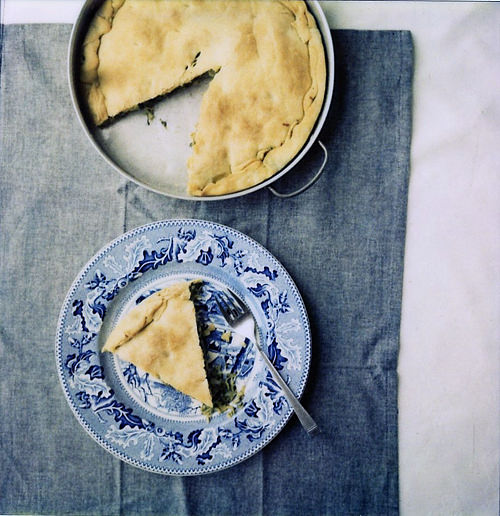 For all you camera enthusiasts all the pictures in today's post were shot on a Polaroid SX-70 camera.