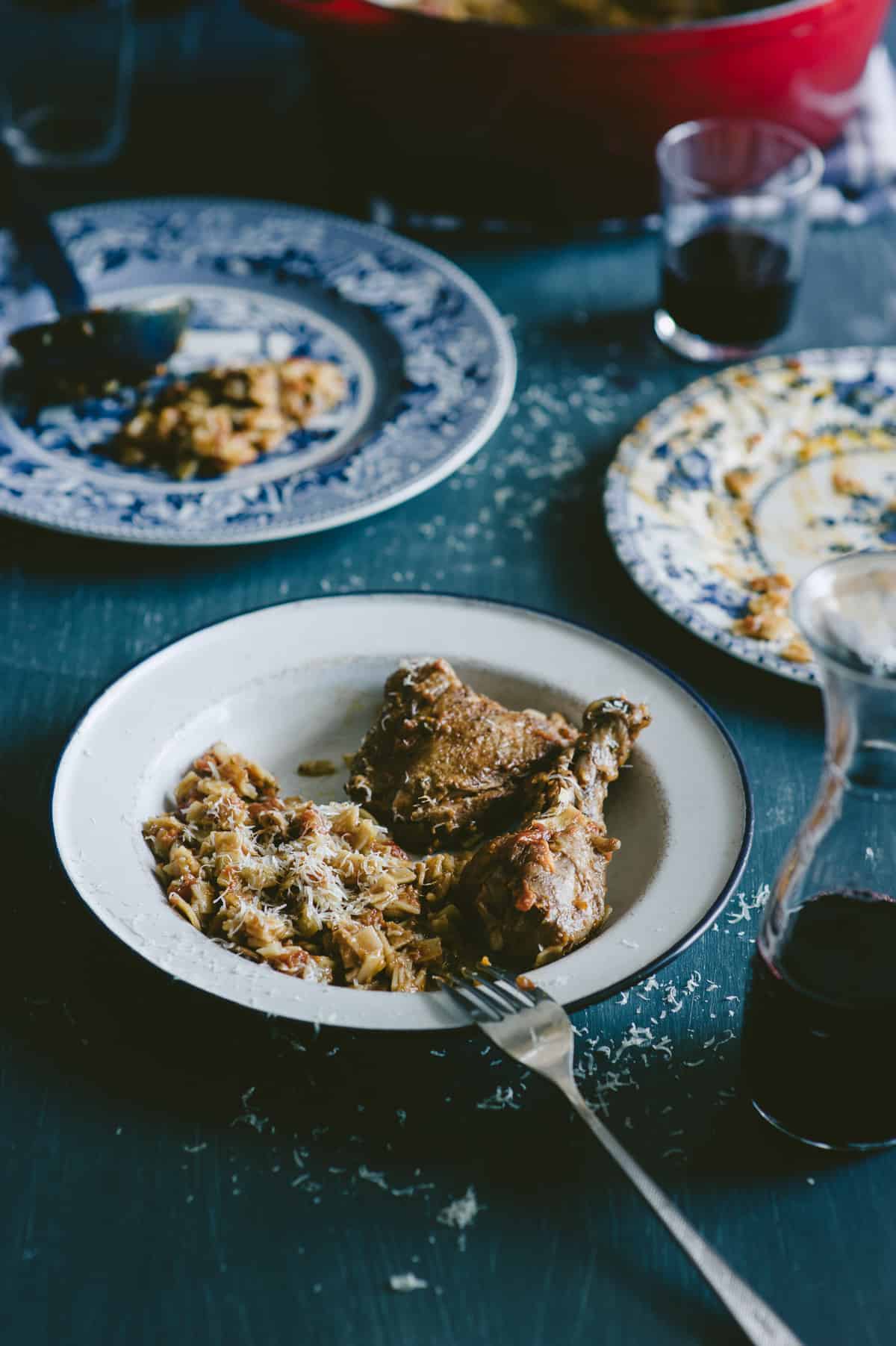 I want it all.
And I want it now!
I don't mean to lead in this blog post with the lyrics of a QUEEN song but this has been my sentiment over the last few days.
You see, I went furniture shopping the other day. I wanted to upgrade some existing pieces.
The couch I have is ok but after a conversation with a friend he advised on investing in good, quality pieces.
Ones that would last a lifetime and not need replacement every 5-7 years.
The more I thought about his words, the more I agreed.
I know I would have to fork out good money for certain things but at least it was an investment.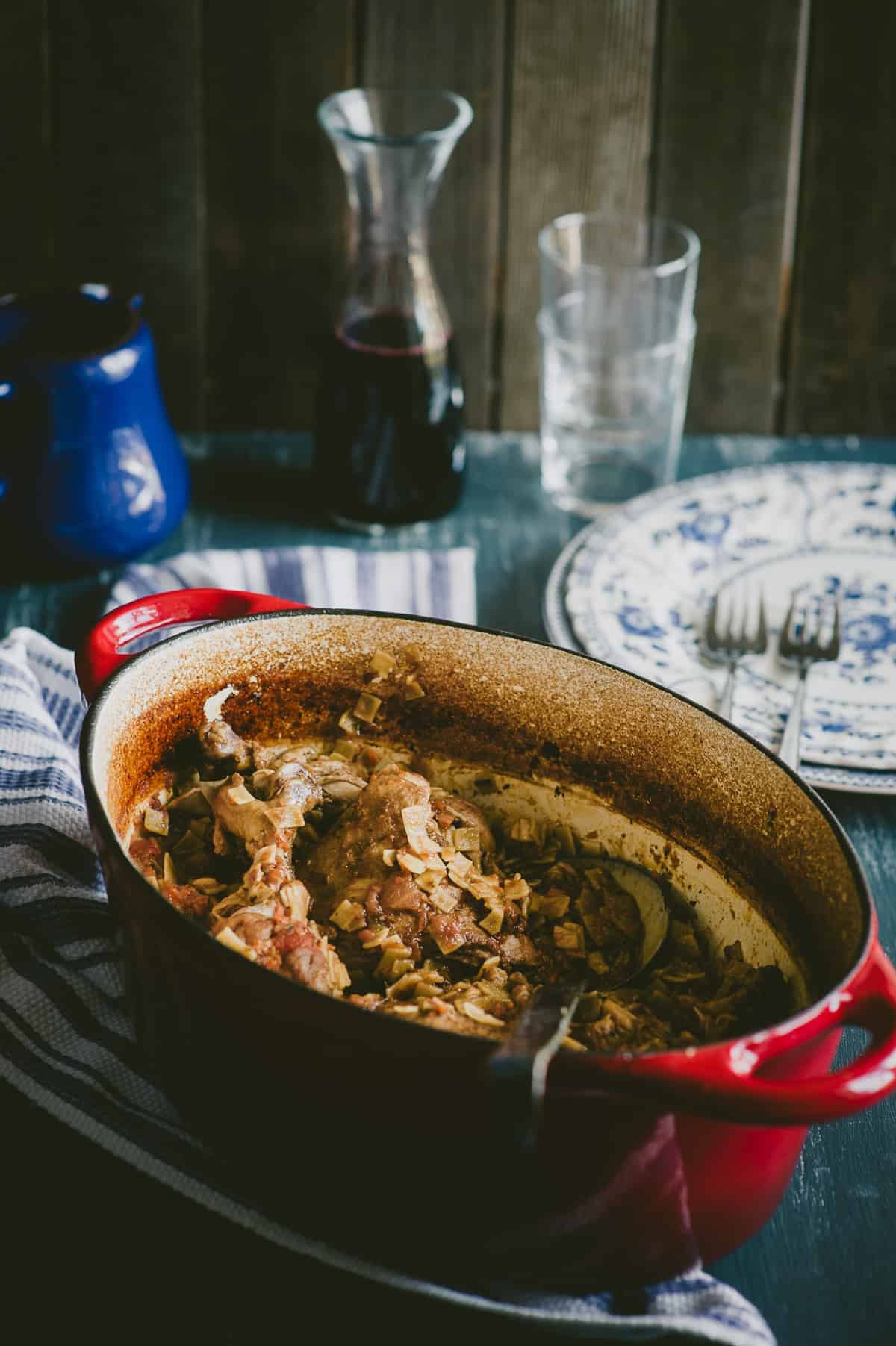 Before I knew it, I was remodelling the whole (tiny) apartment!
Have you done that before?
One idea snowballed and before I knew it I wanted everything.
My thoughts were becoming muddled.
"I have to get a new matress", I thought to myself, even though I just bought a new one less than 6 months ago…and it's fine, mind you.
Oh and there's a Kitchen Aid for the kitchen…and on it went.
I was angry at myself.
In a matter of a few days, I had become one of those people I despise.
I WANTED everything NOW.
So I stepped back and took a good look at myself.
Don't get me wrong. We all desire things. And of course we want things.
There just has to be a limit.
I began to regain focus in the kitchen. This is where I feel comfortable.
I wanted a sense of comfort and something to warm up the insides and bring a bit of clarity.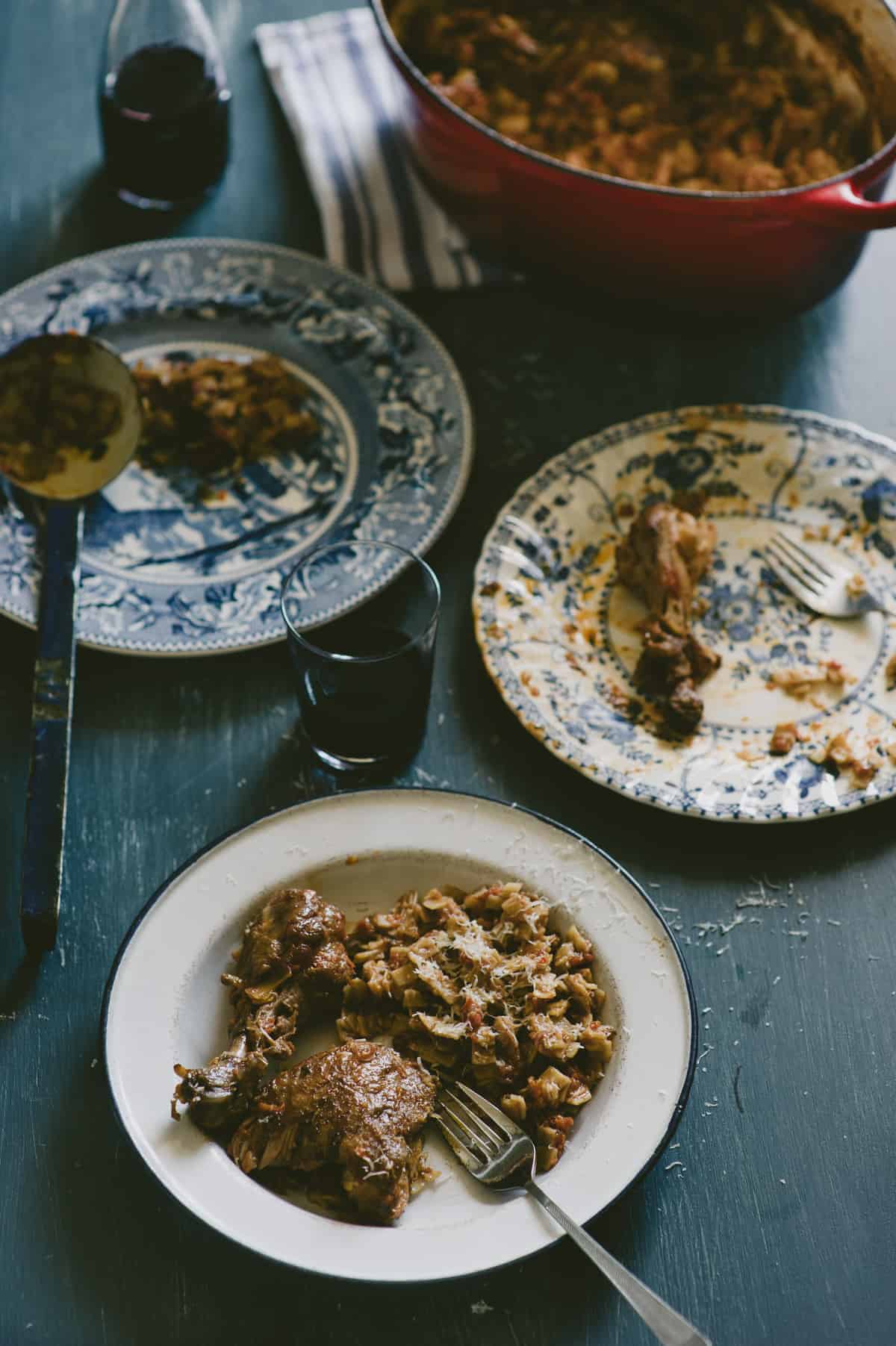 A quick rummage through the pantry revealed a packet of hilopites.
For those who aren't familiar, hilopites is the Greek word for small, dried pasta squares. You can also get them in the shape of smaller linguine-style pieces too.
However, I want to talk about the smaller, square ones.
I remember visiting Greece as a youngster and seeing the older women in the village all get together and make hilopites by hand.
They meticulously rolled the egg pasta out and then cut into long thin strips before cutting it again into smaller squares. And then they let it dry naturally before storing the hilopites in hessian bags to enjoy in the months ahead.
Hilopites are great in soups or quickly boiled and tossed in a burnt butter sauce and topped with myzithra cheese.
I like to add them in simple stews, right at the end. They cook in all that wonderful sauce and soak up the entire flavours of the dish.
My main choice of meat would be lamb or beef but I decided to go with chicken for something a little different.
The sauce was tomato based and included a few herbs for flavour. Next time I would probably add a lesser amount of hilopites, as I found it just a little too pasta heavy for my liking.
I topped my hilopites with grated Pecorino and enjoyed the chicken on the side, gnawing at the meat off the bone! If you can get some real Greek myzithra cheese that woul make this dish even better.
This dish was sensational. And the perfect tonic to calm down my greedy "want everything now" syndrome.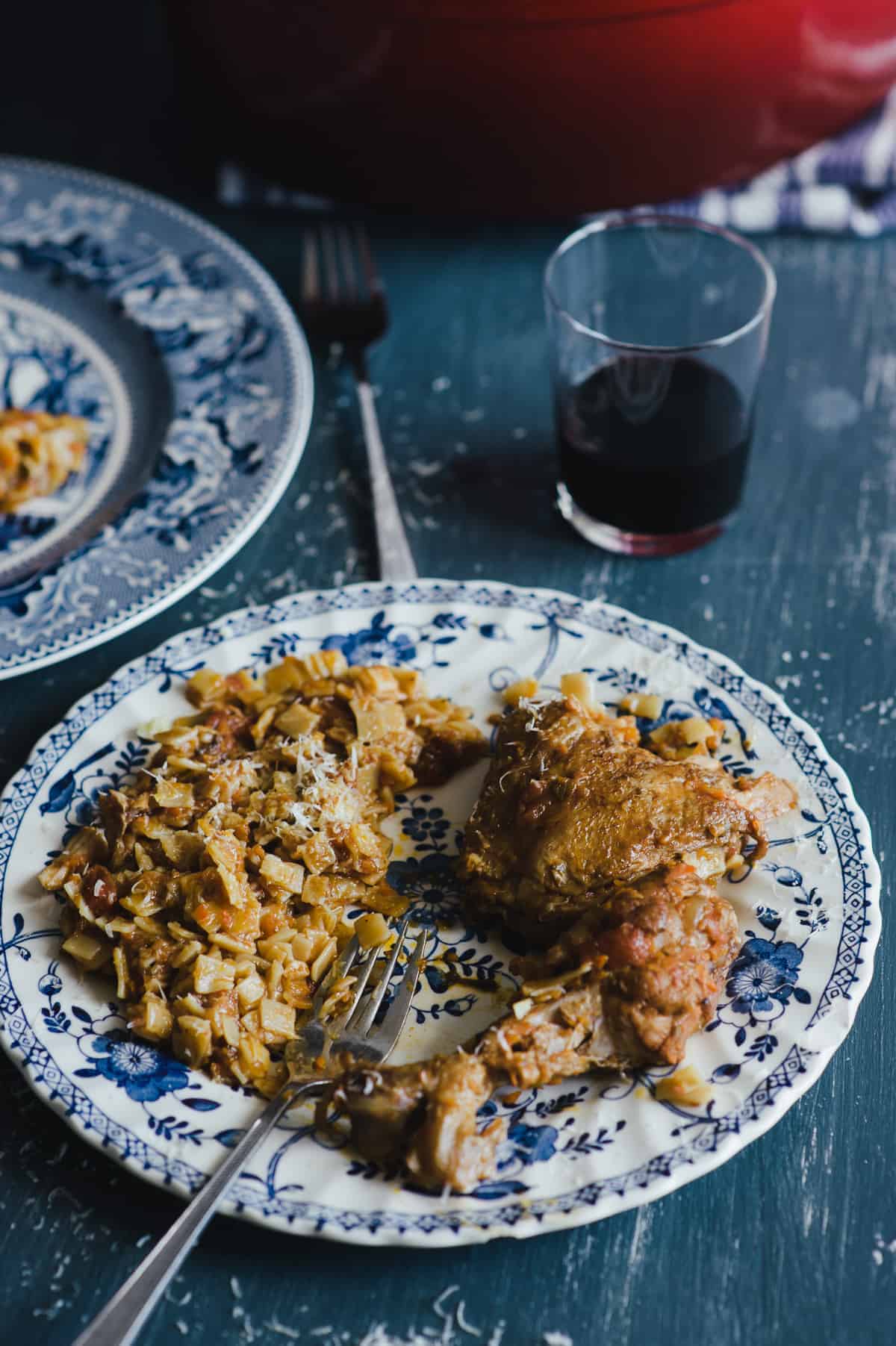 Kota me Hilopites-Chicken with Pasta Recipe
Ingredients:
1 whole chicken, cut into 8 portions
3 tablespoon olive oil
1 onion, grated
2 cloves garlic, finely chopped
2 cups chicken stock
1 can of tinned tomatoes
2 tablespoon chopped fresh thyme
2 tablespoon chopped flat leaf parsley
2 bay leaves
salt and pepper to taste
1 cup hilopites
grated Myzithra to serve
Instructions:
Pre-heat your oven to 180 deg C.
Wash the chicken and dry well.
In a large casserole dish, heat the olive oil on a medium to high temperature and proceed to cook the chicken on all sides until it is browned. Once cooked remove and set aside.
In the same pot, add the onion and garlic and cook until translucent.
Add the tomatoes, stock, chicken pieces and all the herbs. Season well and allow the mixture to come to a rapid boil.
Drop the oven temp to 160 deg C and place the casserole dish in the oven, ensuring it is well covered.
Cook for 1.5 hours or until the meat begins to separate from the bone, remove the chicken portions and set aside and then add your hilopites to the sauce.
Cook for a further 10 mins and then remove the pot and allow the pasta to rest for a further 10 mins before serving with chicken pieces and lots of grated cheese on top.
Notes
You can substitute orzo or risoni for the hilopites.
You can also substitute Pecorino or Romano cheese for the myzithra cheese.