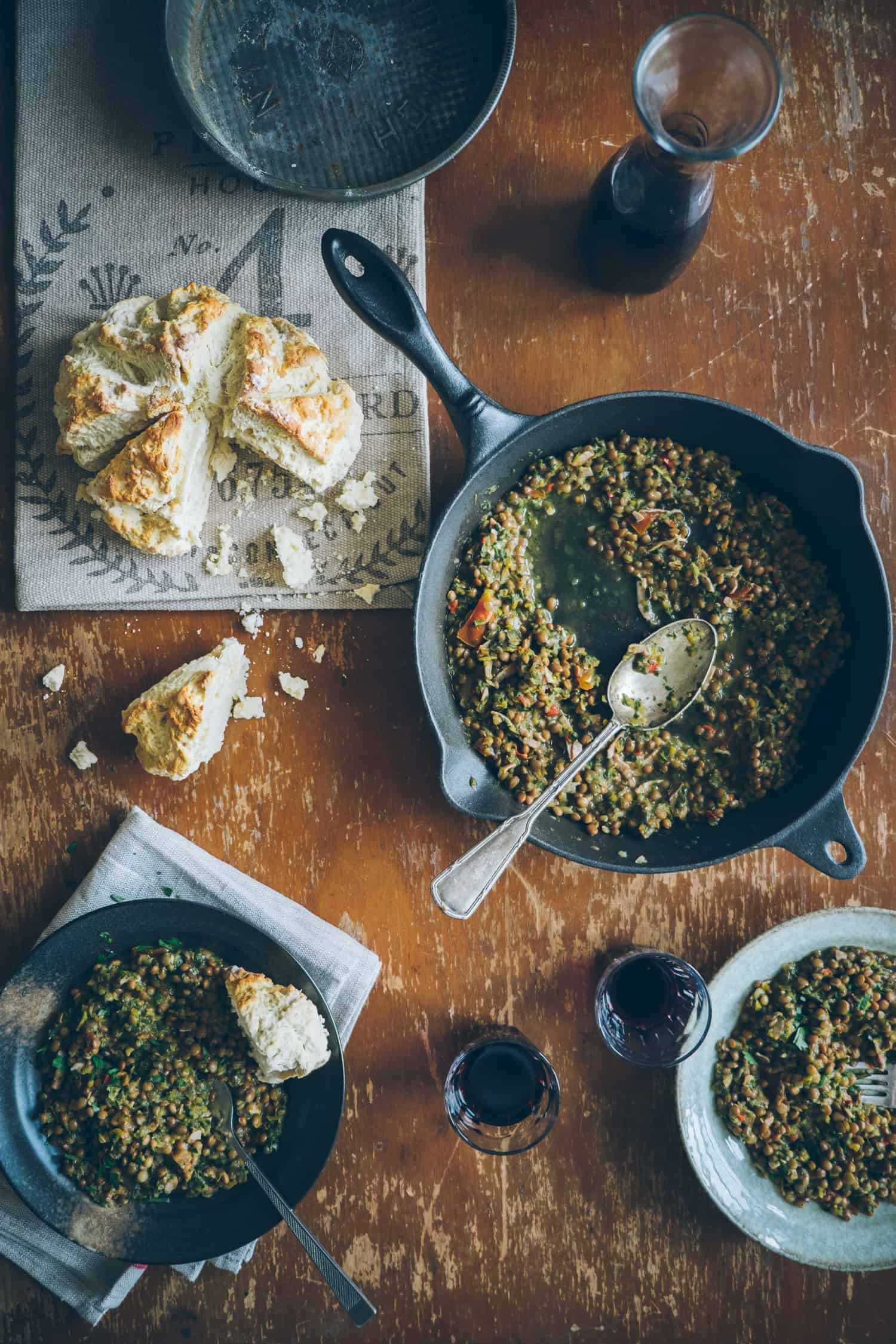 As I've explained on a number of occasions, when I sit down to eat, I like to incorporate a little variety.
I consider myself a "grazer".
Meal planning can be stressful and I have to admit, that I don't always have any "set" plan. I usually go with whatever I'm feeling and what I've purchased that week.
It's kind of fun to look in the pantry and fridge and come up with something "creative" for the taste buds.
I understand that this type of weeknight cooking isn't suited to everyone of course. I understand that those with families will have to plan etc…
If however you tend to go with the flow, it's always a good idea to have a well stocked pantry of staples. I'm talking about canned veggies, cartons of good quality stock, flours, oils and spices.
I try to subscribe to the "fresh is best" philosophy when possible but I find the versatilty and quality of canned goods to be just as good.
With today's dish I've opted to use canned lentils, some bagged spinach from the supermarket, and some carrots and onions which seem to have a permanent lease at the bottom of the crisper.
Some people don't like canned lentils and I respect that, I however consider them to be a lifesaver. They're cheap, convenient and can be used very quickly.
If I want something with a little more time and love, such as my Greek lentil soup, I'd obviously choose the dried route.
One part of this recipe uses inspiration from Jamie Oliver's 15 minute meals and I was presently surprised again at how much flavour was present in this quickly prepared dish. I've jazzed it up slightly to suit my taste buds and that's why I love his recipes. Easily adaptable and enough to make them your own.
How does the damper fit in with this recipe?
If you're from overseas, damper is an Aussie "quick bread" that was made by travelling stockmen in the bush. There is no yeast used in the recipe and traditionally it was cooked over a campfire.
Think of it as one giant scone.
The secret it is to knead it enough that it comes together without overworking it. It was the perfect accompaniment to the lentils and provided a perfect way to scoop and eat them.
This whole dish is hearty, warming, satisfying and filling.
The cooler nights are certainly providing some great inspiration in my kitchen.
What about you? Are the change of seasons providing you with great cooking inspiration?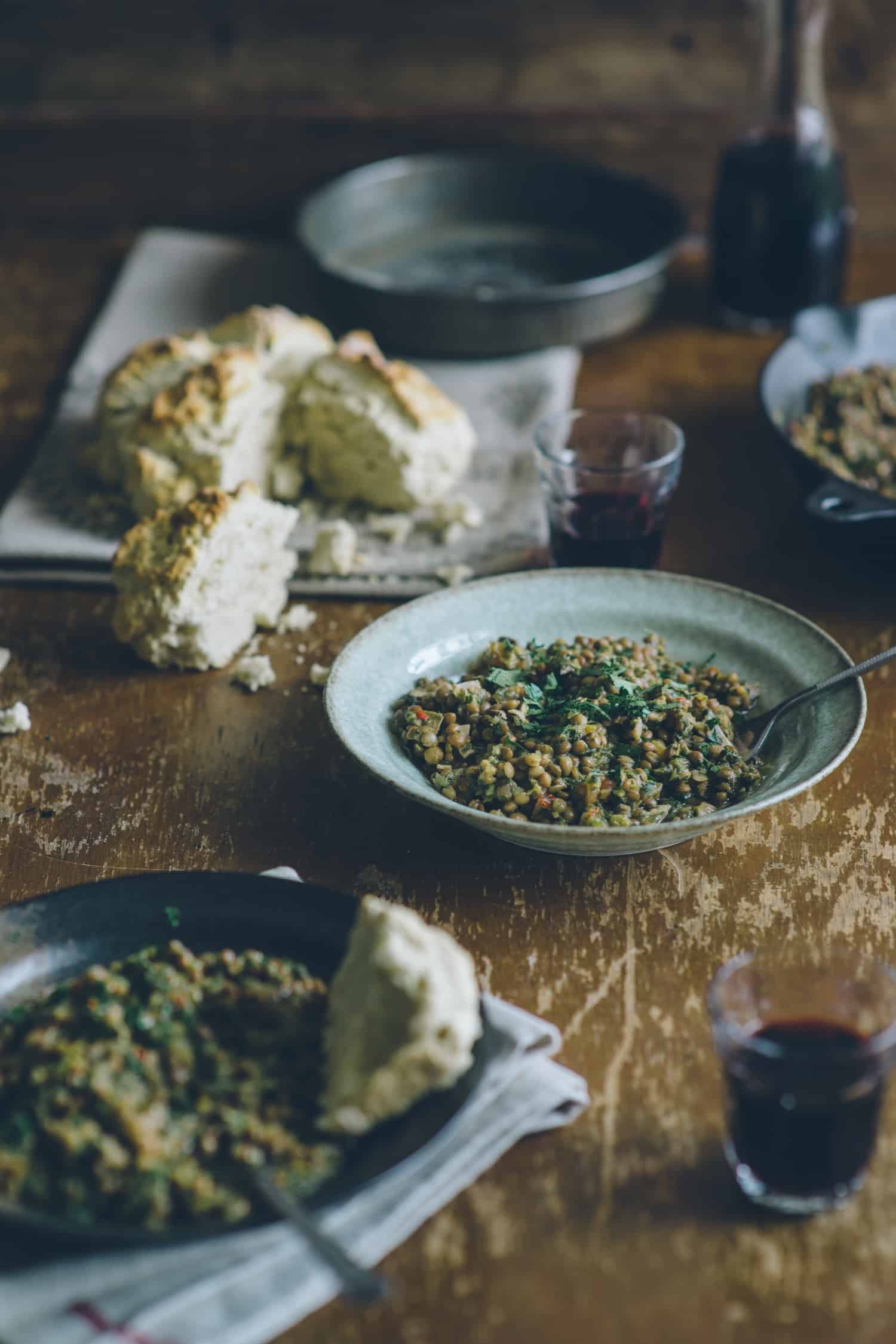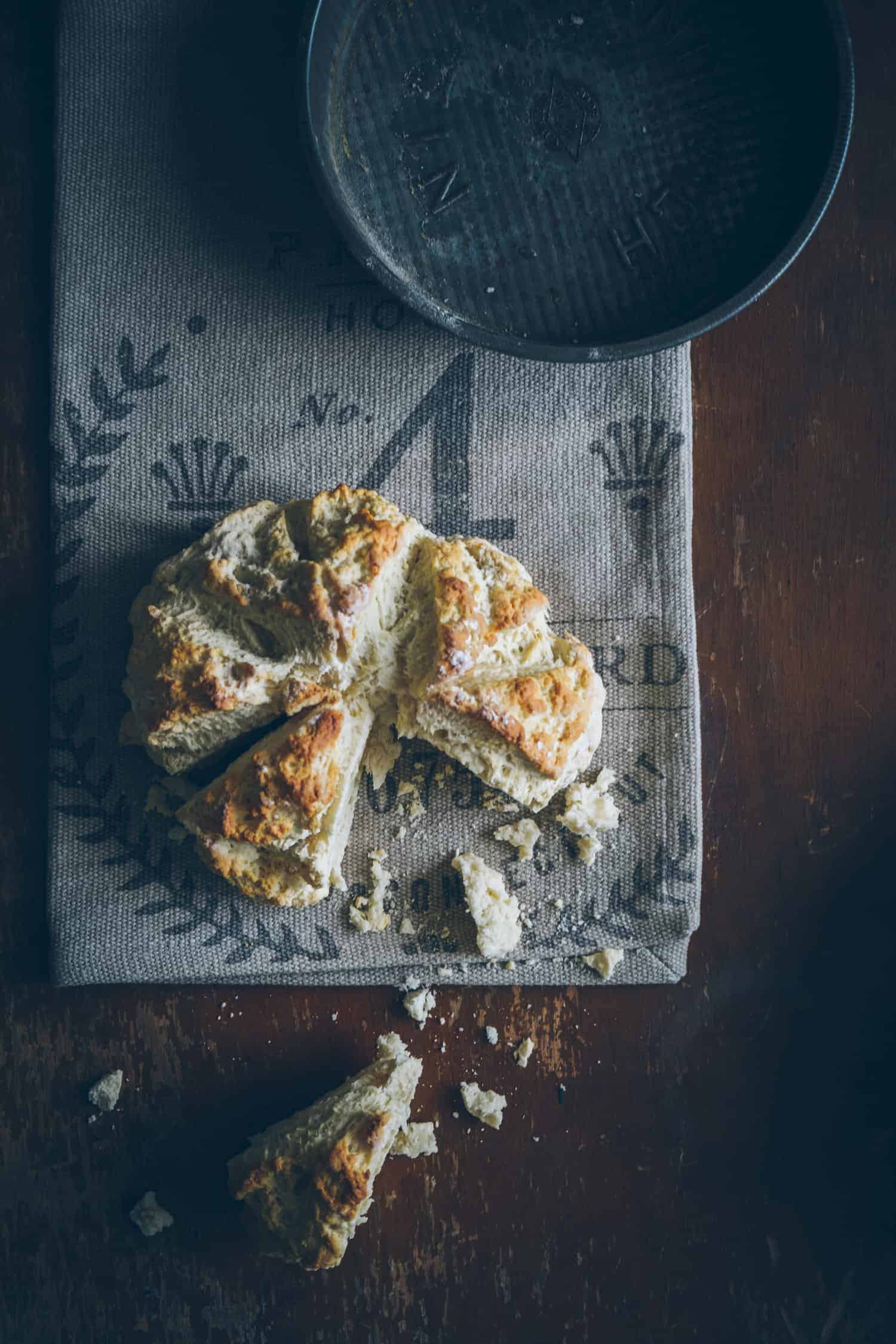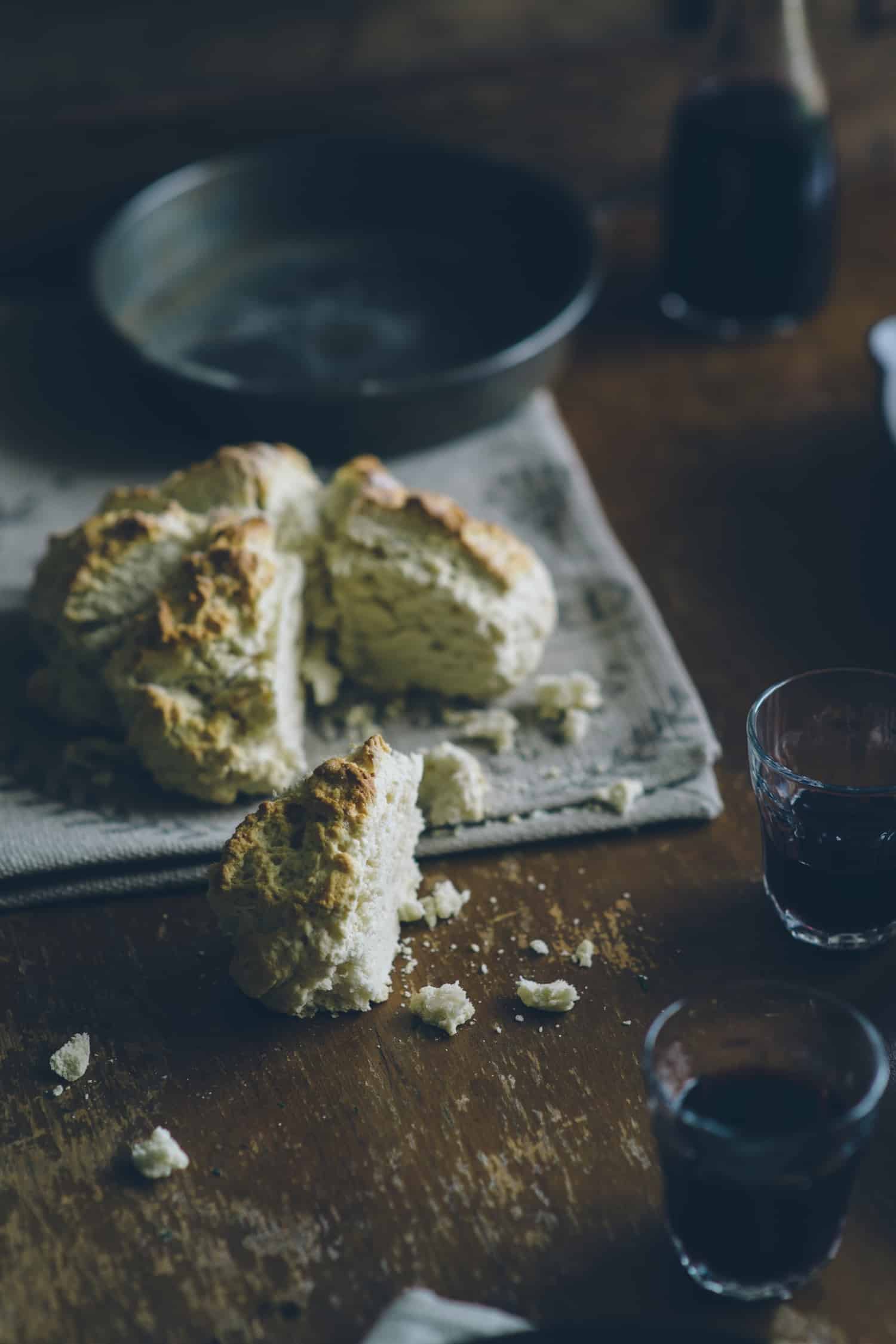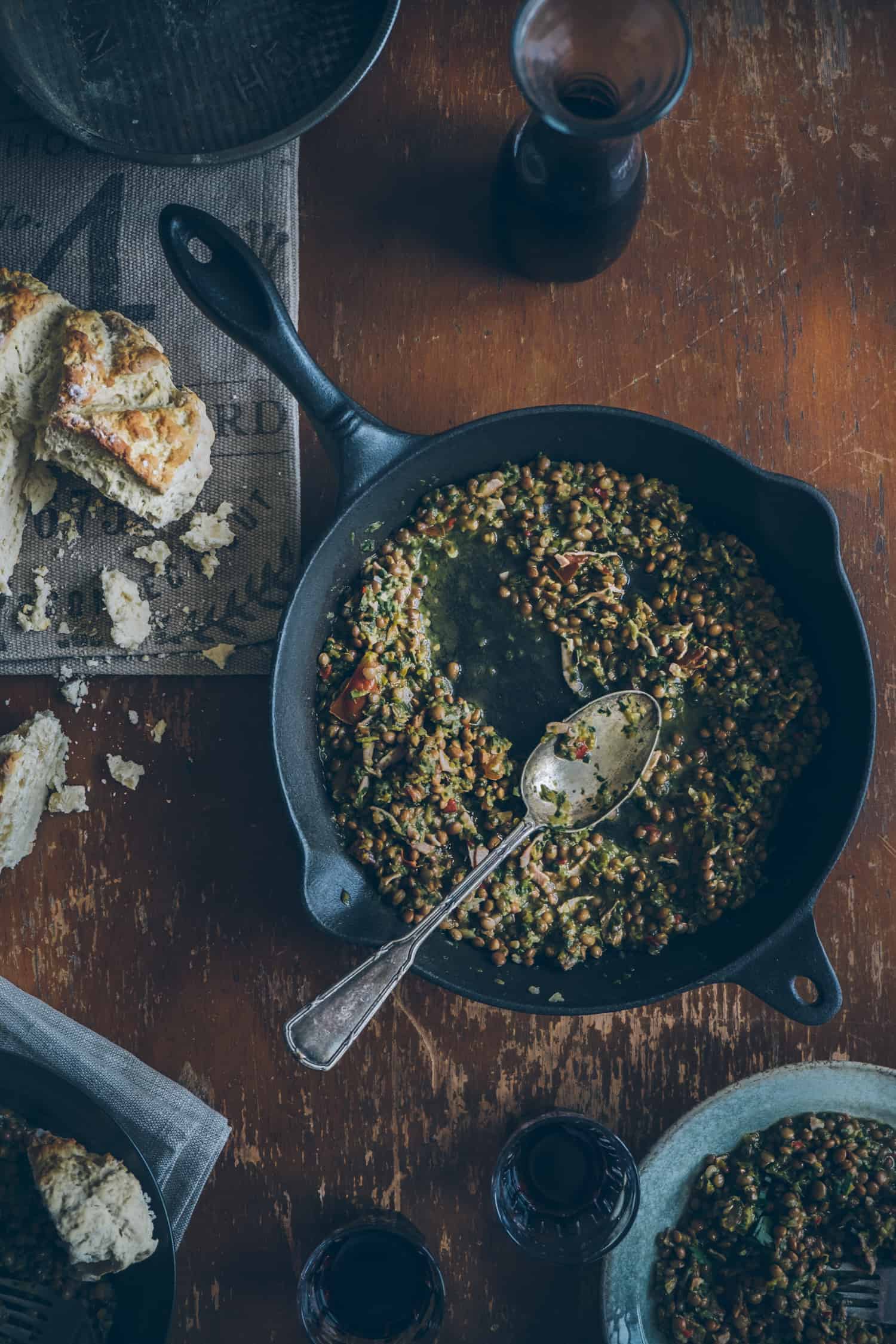 Start by making the damper and whilst it cooks, prepare the lentils. dinner will be ready in 45 mins
DAMPER RECIPE
Ingredients:
3 cups self-raising flour
pinch of sea salt
75 grams butter, cut into even cubes
approx ¾ cup water
milk, for brushing
Instructions:
Preheat your oven to 180 deg C and line a baking tray with baking paper. Combine the flour and salt ina large mixing bowl and procedd to rub the butter into the flour, until it resembles fine breadcrumbs.
Using a knife or flat, long spatula, slowly add the water and "cut" throughthe dough, ensuring everything is mixed well. (if it feels too dry add a little water to till the dough becomes pliable).
Turn the dough onto a floured surface and knead the dough very gently, making sure it all comes together. Shape into a round ball, place on the baking tray and using a sharp knife, score through the dough. Brush with a little milk and cook for approx 25 mins until the top is browned and the damper sounds hollow.
Allow to cool for a few minutes on a cake rack and serve warm with extra butter and the lentils
SPICY, PROVENCAL STYLE LENTILS RECIPE
Adapted from Jamie Olver's 15 minute meals
Ingredients:
2 small carrots
1 red onion, peeled and chopped in half
2 sprigs rosemary, stalks removed
1 whole chilli, top removed
2 tablespoon olive oil
2 x 400 grams canned lentils (do not drain)
1 tomato chopped into rough pieces
200 grams baby spinach
splash of red wine vinegar
salt and pepper to season
Instructions:
Place a large skillet or pan on a medium to high heat and whilst that's heating up add the carrots, onion, chilli and rosemary in a food processor and whizz until finely chopped.
Add the olive oil to the hot pan and then add the onion mixture and fry for a few mins until the mixture becomes aromatic.
Add the lentils and their juices and stir well. Allow everything to cook for 5 minutes and then add your tomato pieces. Stir again.
Whizz the baby spinach leaves in the food processor until finely chopped (don't over process). Add the spinach mixture to the lentils and stir again. Season and allow to cook for 10 minutes on a medium heat.
Add the red wine vinegar, stir through again and serve immediately with the damper.